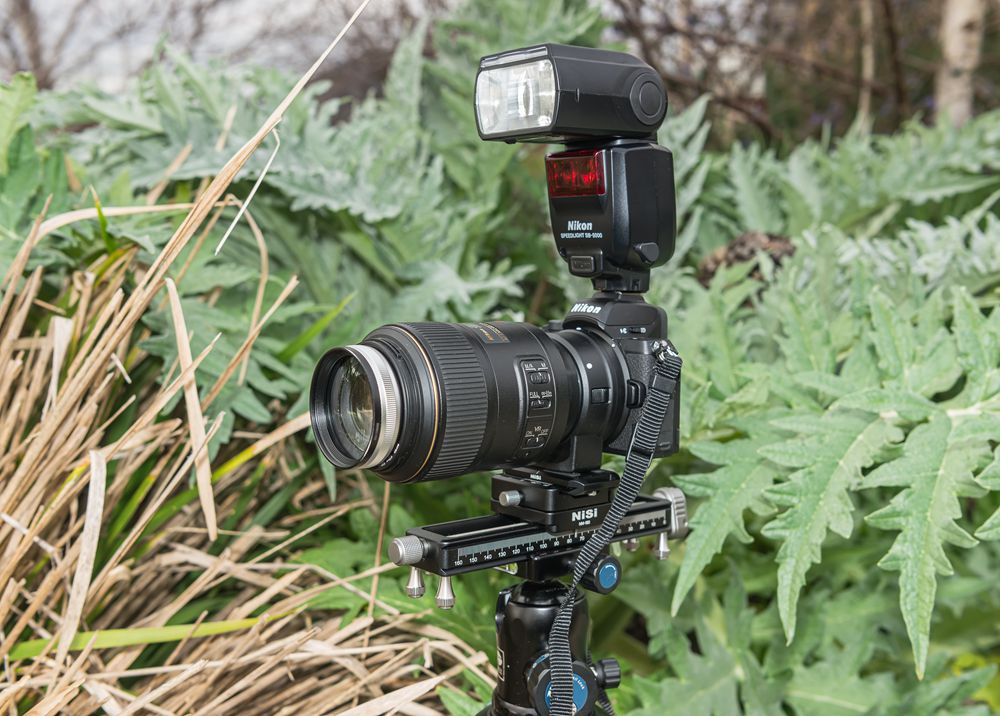 Camera: Nikon Z50 with FTZ adapter

Lenses:

Nikon AF-S VR Micro-NIKKOR 105mm f/2.8G IF- ED
Nikon AF-S NIKKOR 80-400mm f/4.5-5.6G ED VR

Flash: Nikon SB-5000 Speed light

Diffusers: MK Diffuser, Cygnustech Diffuser

Tripod: Sirui Pro Tripod R-2214X Tripod with K-30ll Ball head

Magnification: 58mm NiSi Close-up lens kit NC

Focusing rail: Macro focusing rail NM-180
First Impression
Close-up lens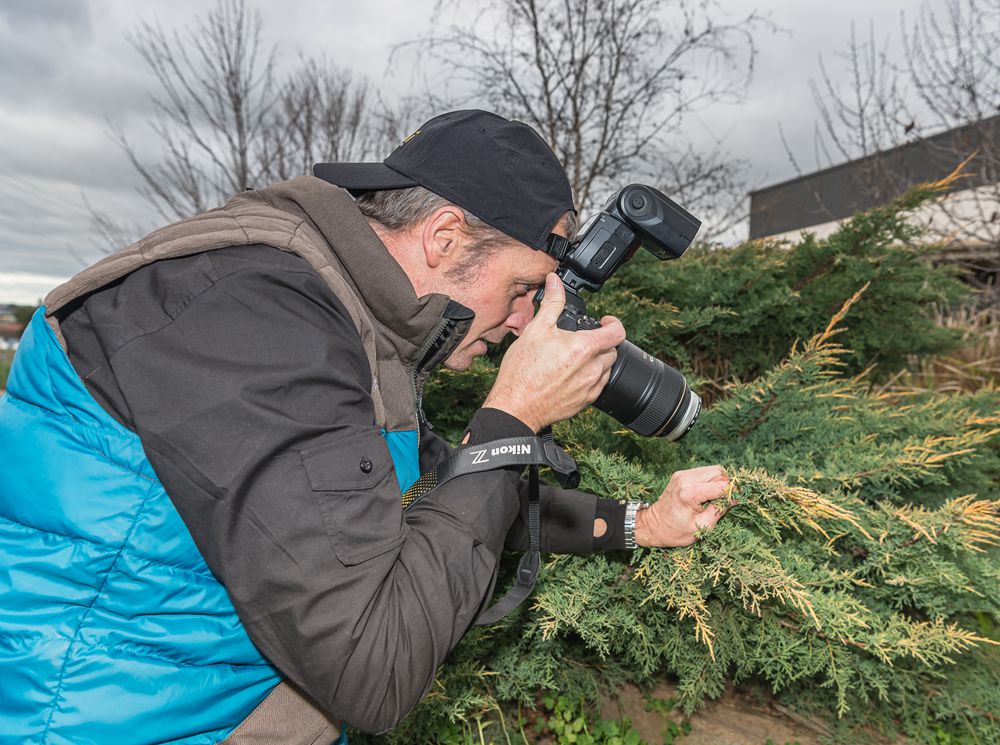 Behind the Scene © Nightfall Photography
My first impressions on the 58mm NiSi Close-up lens are fantastic and it's very similar to the previous 77mm NiSi Close-up lens. I really enjoy how much closer this thing gets; in Macro photography this is key to capturing the magical moments. The size of it is very impressive, much nicer than the 77mm on my true Macro lens. On the larger lens it sits nicely with a step-up ring on a 77 mm thread on the 80-400mm Nikon standard lens. Image quality on both Macro and standard lens are excellent. Build quality is exceptional, solid and amazing glass. I always enjoy how NiSi supplies it with a beautiful protective case, that's an added bonus. It has a lens cap which is even better, as it sits primarily on my Nikon 105 mm macro lens now.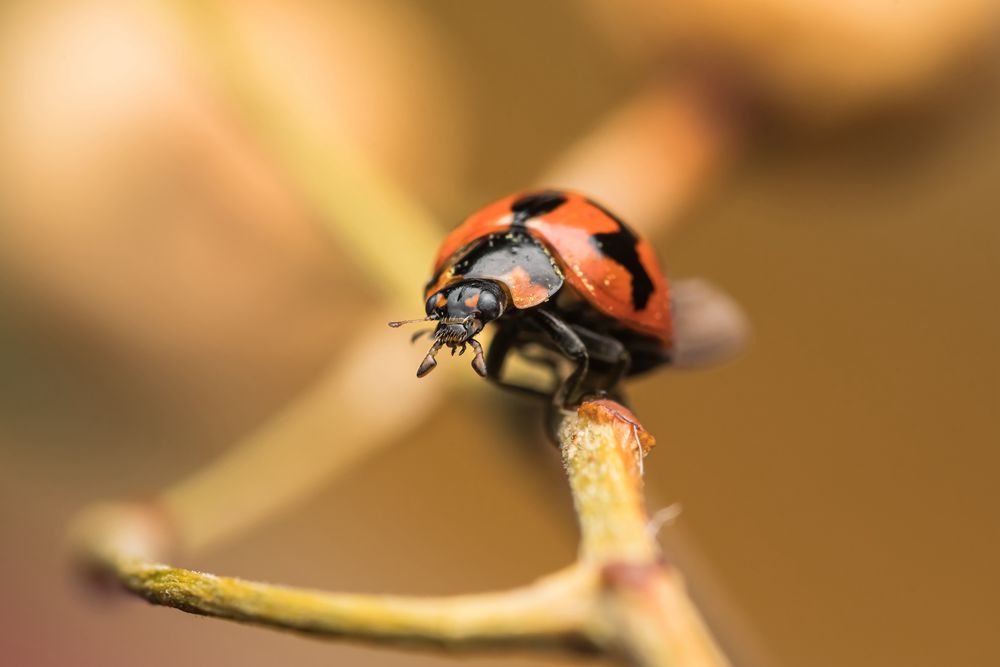 Lady Bug – Macro Lens with 58mm Close Up Lens Kit NC © 2020 Nightfall Photography
Rail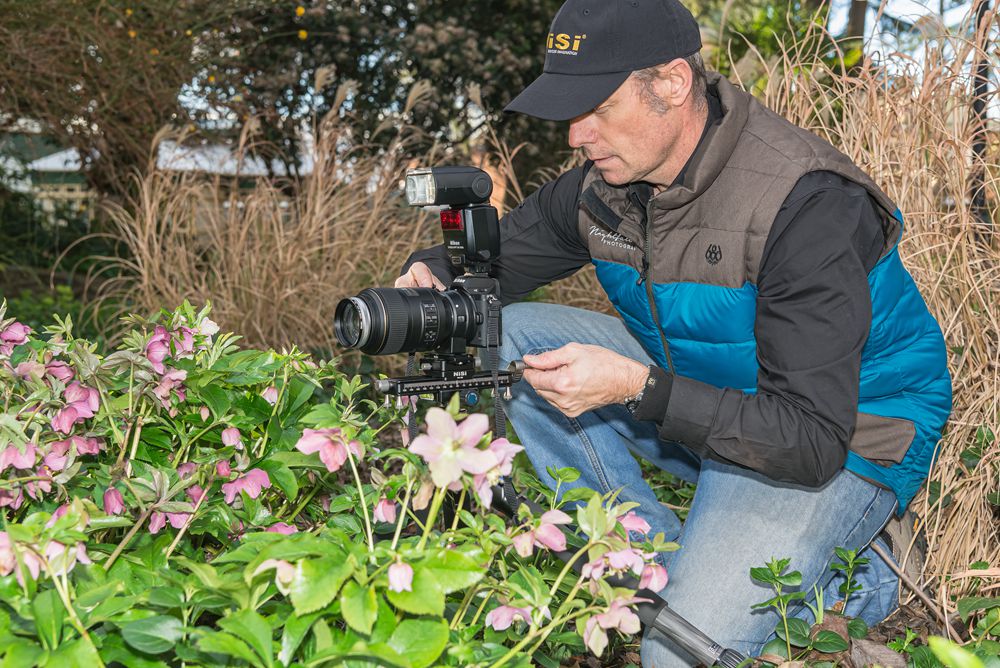 Behind the Scene © Nightfall Photography
The macro focusing rail is a great product, smooth light and very easy to use. The rail is equipped with an integrated Arca-type compatible quick release clamp and also includes an Arca-type plate so it mounts beautifully onto your NiSi Macro focusing rail. I like how you can swivel it 360-degree by the unwinding of a little knob, this feature is handy in all forms of photography. It's very sturdy and comes with another lovely case to protect it from getting marks on it. I was able to quickly mount this on my camera and get close enough to a butterfly, and with a few winds and clicks of the shutter I was able to capture some amazing subjects. I'm really looking forward to spring and capturing some close-ups of flowers. It has four feet at the base so that you can actually sit it on the ground. I found this okay on a steady surface but on an uneven one it was quite challenging. Even though you can deliver some wonderful results this way too.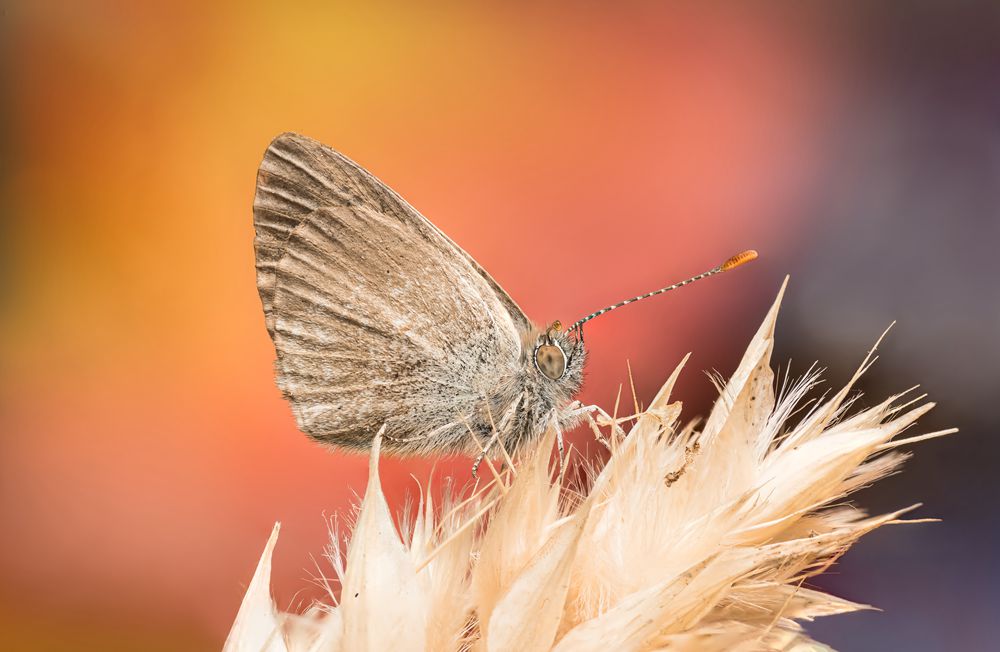 Butterfly – Macro Lens with 58mm Close Up Lens Kit NC + Focus Rail © 2020 Nightfall Photography
Tips Close-up lens
Always use manual focus.
Use an aperture around f14 to f22 for the best results.
I like to use a rocking method which means I focus on the subject at the required zoom then I move backwards and forwards slightly, you will soon see the subject in Focus.
With a standard lens I find it best to shoot around 120mm to 200mm this being on a crop sensor camera, which includes APS-C and micro 4/3 systems.
Always try to focus on your subjects' eyes especially on insects.
Use a flash and a diffuser. This will help you freeze your subjects better depth of field, there will be less highlights from natural sunlight. (Hot spots from bright sun)
A standard lens will always give you better depth of field than a macro lens.
Try to focus stack your images (blending multiple images together) once again thisheaps your depth of field (advanced users)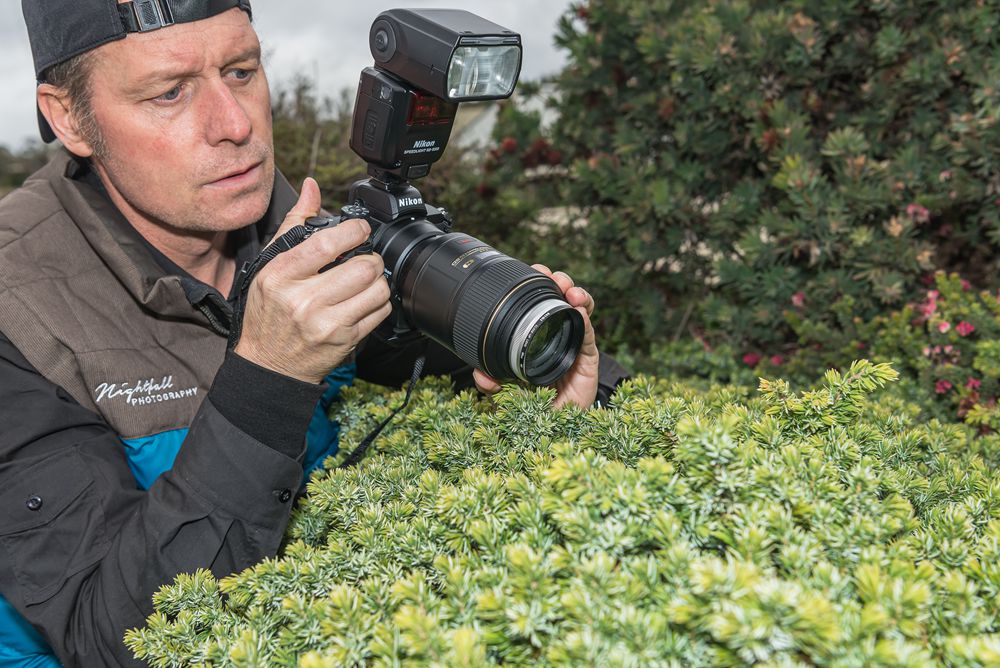 Behind the Scene © Nightfall Photography
Rail
Tips with Macro focusing rail.
Have an idea in your mind of how you would like to compose the image.
Try to keep the tripod and Macro focusing rail level
Start with the camera in the centre of the rail
I like to shoot from the back of my subject and wind handle, moving clockwise so the macro rail is moving back towards me. Depending on your subject sometimes your best to focus on the eyes first, just in case it flies away – at least you get a clean shot.
I like to use the set timer on my camera whilst winding the handle with my left hand (this stops movement, which causes a blurry image) if you can, use a cable or remote release for the best results.
For the sharpest results when photographing still subjects, nothing beats a camera mounted on a sturdy tripod with the image stabilizer turned off.
Always have the Macro focusing rail pre attached to your tripod. This way you're not rushed with the setup.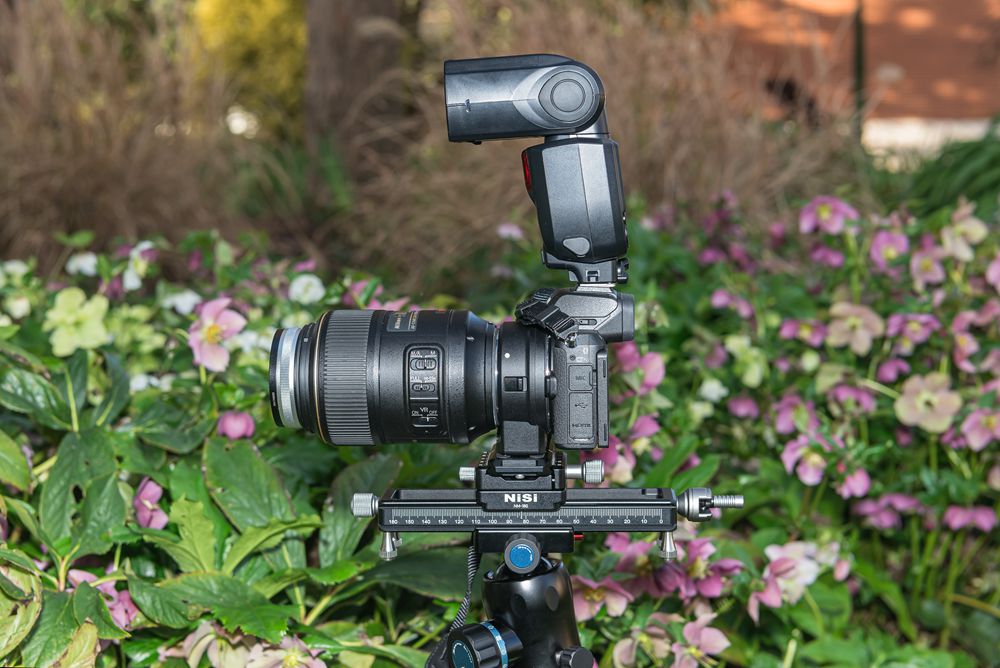 Behind the Scene © Nightfall Photography
Objective Summary
Close-up
I personally really enjoy using the NiSi Close-up lens. It's super sharp and gets you that extra magnification that all Macro photographers need. (You can never be close enough in Macro). I enjoy using it particularly on my dedicated Macro lens. Used on a standard lens has an added bonus especially when travelling and you're restricted on space in your bag. Depth of field is excellent on all lenses, I used it with. There's a greater benefit again of use with my dedicated Macro lens, given that most of my photos are image-stacked. This is a real credit to the NiSi Close-up lens.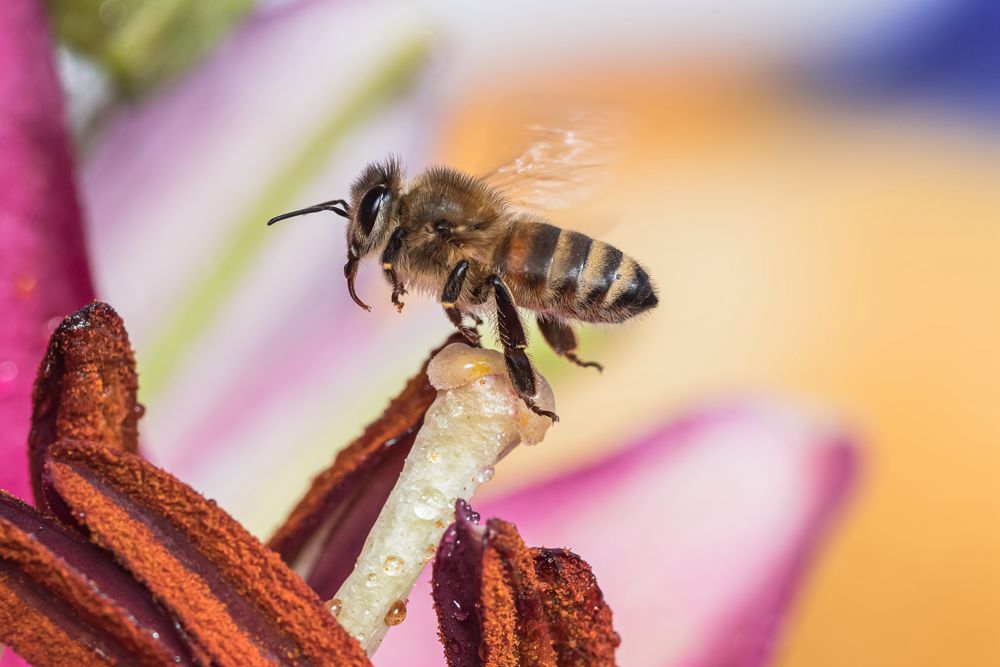 Honey Bee 3 – Standard Lens with 58mm Close Up Lens Kit NC © 2020 Nightfall Photography
Macro rail
I really enjoyed the Macro focusing rail, as I am a hand-held stacker this is something very different. I can picture this being a part of my kit as well. A fantastic rail, and for a first time build I believe that this is a solid new step forward for NiSi. Once setup the results are wonderful, as long as your subject doesn't move too much. I have to say that with any fixed object shooting, this is a must have especially for the price.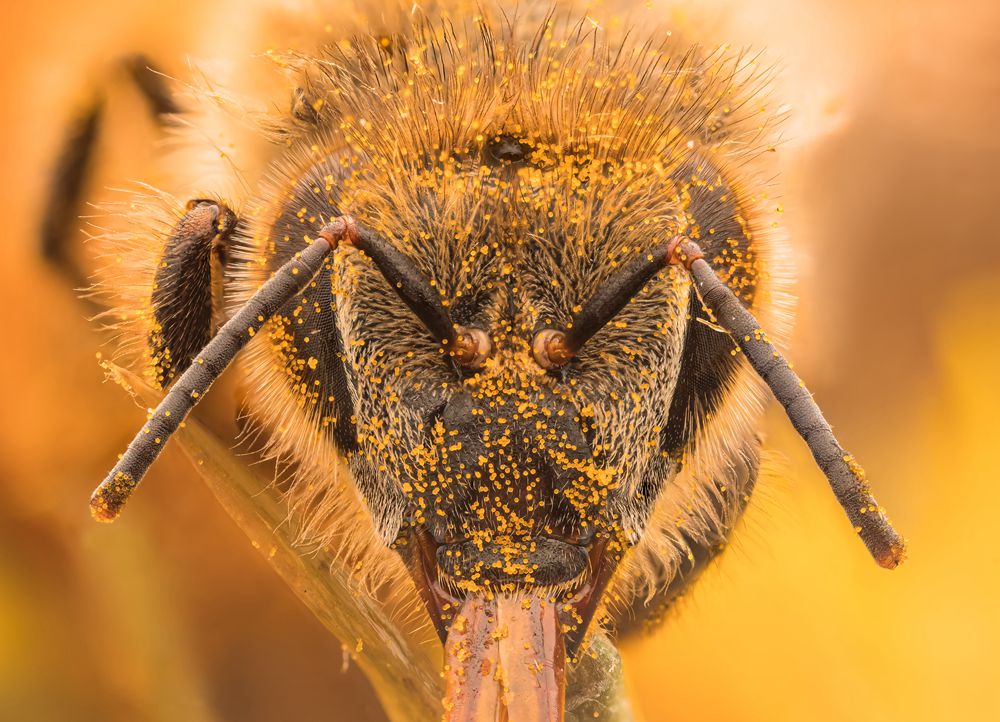 Honey Bee – Macro Lens with 58mm Close Up Lens Kit NC + Focus Rail © 2020 Nightfall Photography
Comparison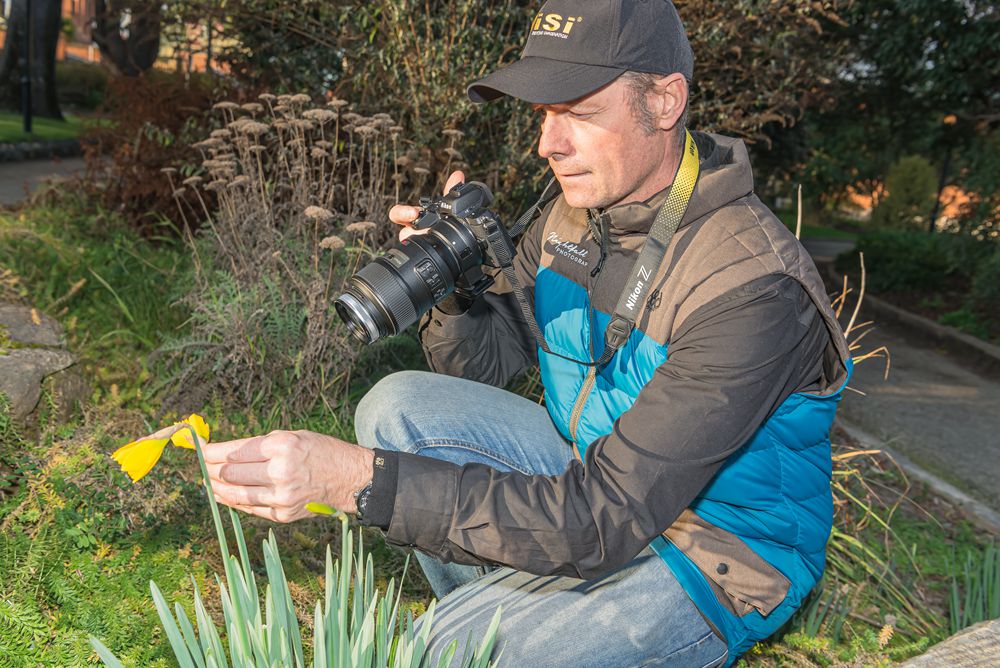 Behind the Scene © Nightfall Photography
Close-up
I do use a Raynox 250 extreme Macro add-on. I find the Raynox 250 not as sharp around the edges as the NiSi. The NiSi hasn't got as much magnification as the Raynox 250, but it gets close enough with sharpness being excellent. I also own the NiSi 77mm and found that the NiSi 58mm had more magnification than the 77mm and also had better light. Light compared to Raynox 250 was very much the same.
Macro rail
I own only one other manual Macro rail. It's the Sunwayfoto MFR-150 which is a fine rail but after time I found that the movement wasn't very accurate. The build quality is okay but compared to the new NiSi Macro focusing rail it doesn't even come close. Only time will tell to see how well the rail wears, for now it's definitely got it over the Sunwayfoto MFR-150. Both come with lovely covers however the Sunwayfoto MFR-150 doesn't swivel at all, and it's very hard to clip into your Swiss mounting plate. The NiSi just clips in like a standard clip does into your tripod.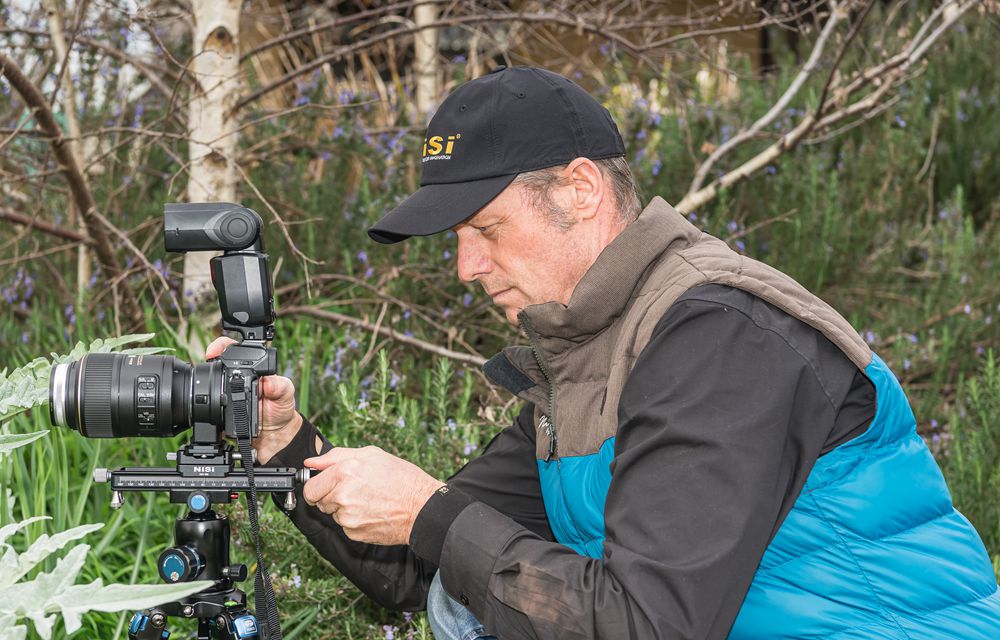 Author:Aaron Molenkamp