Author:JASSI
Being a landscape photographer always creates situations where managing light and dynamic range become a huge challenge. And this somehow pushes you into the world of ND filters.
Landscape photography can be anything but photojournalism and the moment you understand this aspect, you want to get creative with your shots. Stretching exposure is the best and easiest way not only to get creative but also to extend the dynamic range.
Neutral Density Filters are an absolute necessity when it comes to Landscape Photography. The question is which is the right ND filter that will let you create images without "casting their color" on the final images. As I started doing research, I realized that Brand War at ND filters is fiercer than that between Canon and Nikon.
Finally settled for much hyped LEE Filter System. Though on the face of it, they seemed nice and of high quality but as I started shooting with them, I realized that they give a very strong blue color cast. Since I shoot in RAW, it was possible to remove this cast but then it increased my workflow substantially and I ended up sitting in front of computer much more than I actually should. On my enquiring about this color cast from LEE's old and die hard fans / users they seemed to have learnt to live with the color cast and found nothing wrong with it.
While I was still figuring out how to minimize this color cast, I was approached by NiSi, Chinese manufacturer of Photography Filter Systems, I must confess my first reaction was not very positive. The China thing was bothering me because of my strong pre conceived beliefs. But then I had nothing to lose in trying out the same.
"There are two kinds of fools: those who can't change their opinions and those who won't" Josh Billings once said. Did I change my opinion or I remained a fool? Lets try and find out.
First Impression
They say first impression is the last impression. Am not sure how accurate that is but certainly first impression is a (long) lasting impression. And that's the main reason why brands spend loads of money designing creative packaging of their goods. Nisi did not disappoint on that front. The package included:
Filter Holder Case
Main Adapter Ring (82mm)
Circular Polariser Filter Pro C-PL
Three Adapter Rings: 67mm-82mm, 72mm-82mm and 77mm to 82mm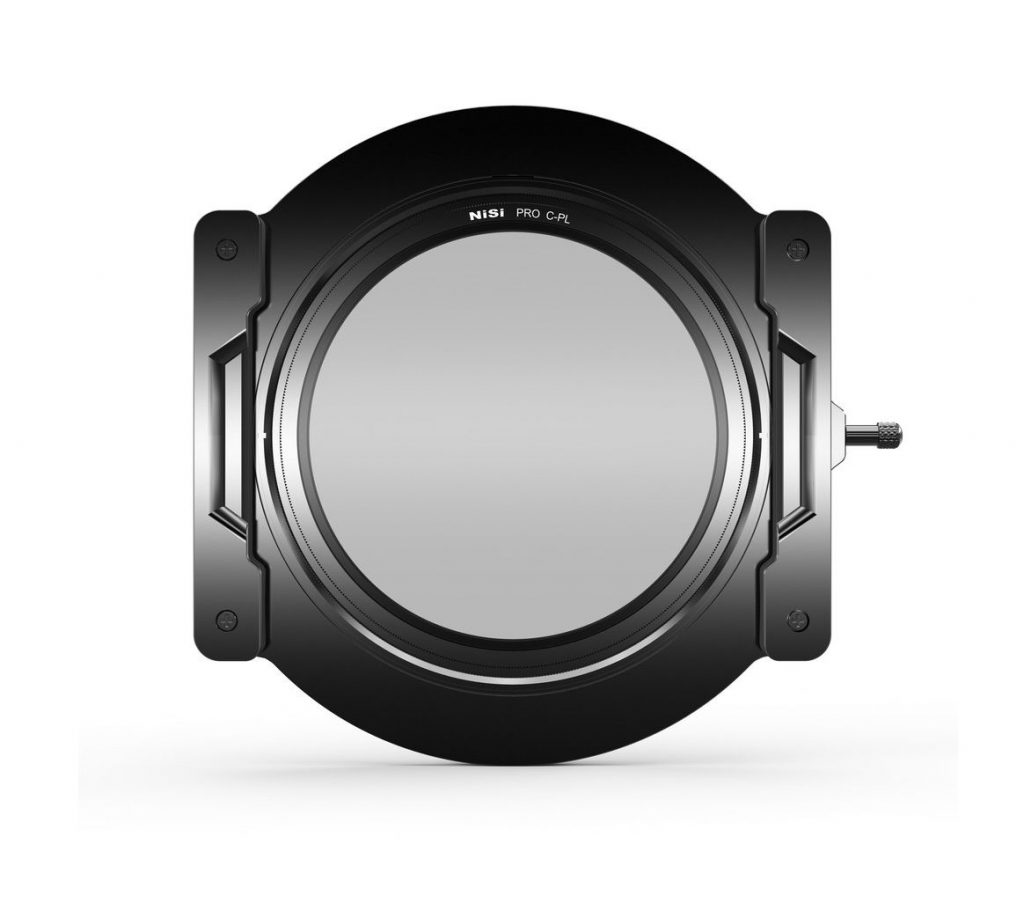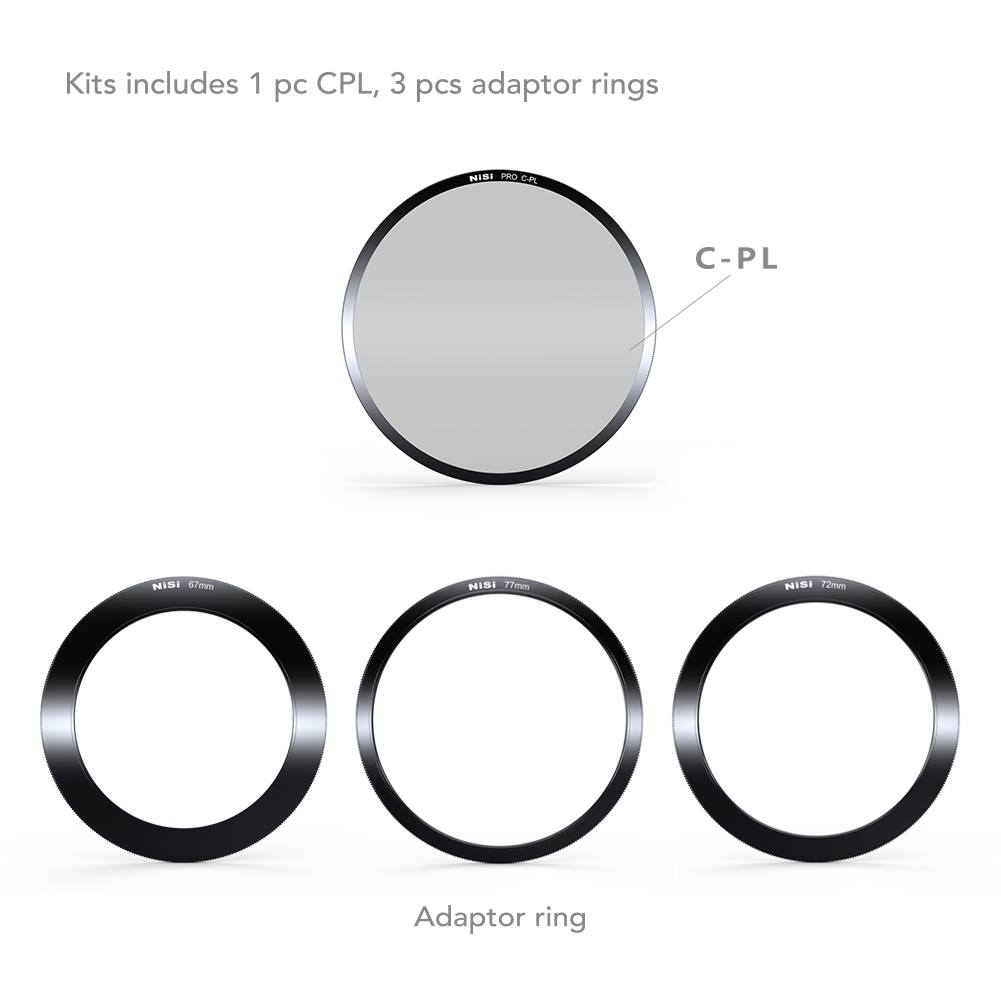 V5 Filter Holder
Filter Holder is the most important part in the entire set of Square Filters. It holds the filters and in turn gets attached to the front of a lens. NiSi clearly scores over its competitors with the unique and innovative design of its V5 Holder. It is engineered to allow the circular polariser filter to rotate independently via a wheel on the 82mm main adapter ring without disturbing or adjusting other filters in use. It can be used with or without the polariser and can hold up to three square filters at a time.
The V5 filter holder is made from aviation-grade aluminium, which is actually a single piece of metal. It has a matte frosted finish which is non reflective and smooth to touch.
The overall handling is very smooth and easy.
Filter Holder comes with 82mm Main Adapter Ring where you can fit your Circular Polariser (which comes along with the kit) and three different sizes of thin adapter rings to fit the main adapter ring to the lenses of different thread sizes.
Filter Holder Case
And I must say I was mighty impressed by the fact that NiSi included this case in the kit and that the case itself is very stylish.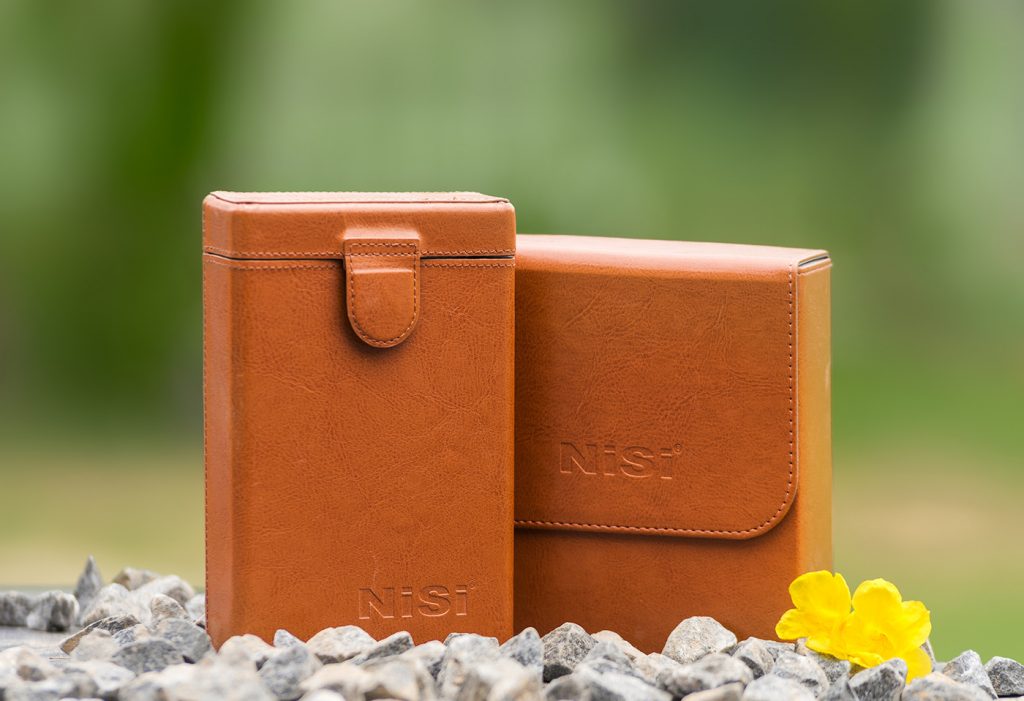 The Nisi Filter Case is high quality crafted case is designed to be tough, convenient, practical and to top it all it looks stylish. It has faux leather outer lining, which is tough, and it can keep 6pcs square filters at same time in slots designed to ensure they would not touch and scratch. Its interesting to see that this case is supplied with additional glass slides which insert into the slots to lift square ND filters to the same height as graduated filters.
Filters – Quality

Now lets come to the main aspect, which makes the whole difference and that is the quality of NiSi Filters. And I must say after extensive "In-Field" testing, NiSi clearly scores over its other competitors specially LEE (which I have been using till now). The problem with majority of ND filters in the market is that they have strong blue color cast. Since I shoot in RAW, one argument I gave myself to avoid getting frustrated was that I can easily remove this color cast in post processing. But honestly, at times it became too much to handle and created final image not being upto the mark.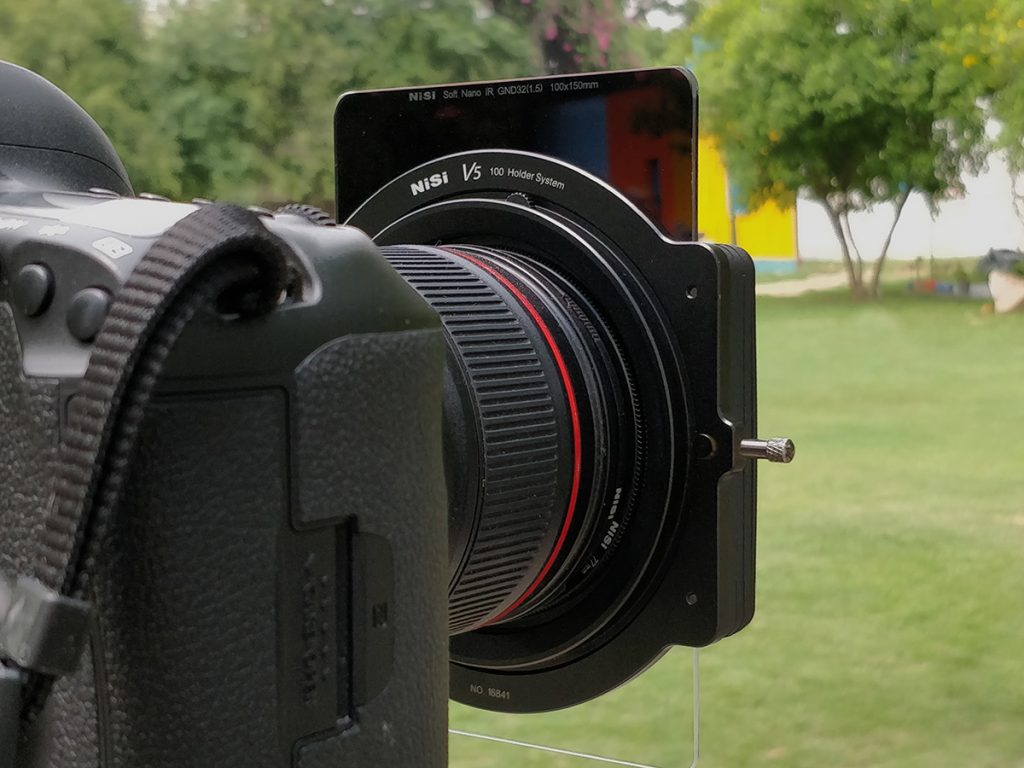 Unlike most who usually start with a 6 or 10 Stop ND filters, I started with NiSi 15 stop filter and the main reason was to test the quality with respect to color cast when stopping light to 15 Stops and I was delighted to see it not giving any color cast what so ever. And I am still smiling with joy while writing about it. It not only has made my post workflow very easy but has ensured I get high quality images. Later I even stacked two filters 10 Stop and 6 Stop and again no color cast and no vignetting at all. Here are few clear advantages of NiSi over its counterparts:
High quality optical glass (not resin)
Ultra low color cast
Ultra low reflection
No Vignetting
Nano coating on both sides
Water and Oil repellent
When we use neutral density filter, the camera is vulnerable to infrared light, which will cast the unwanted red color to the photos when shooting at small aperture. Nisi added the infrared protection coating layer which helps to eliminate the infrared light through the lens to bring back the natural color.
On field Testing

Before using NiSi, I had already used (owned and used) B+W, Hoya, Cokin and LEE and I must say that LEE even with strong color cast, was the best of the lot. The worst in the lot were Cokin and Hoya. The less we talk about them the better. Sheer wastage of money.
After my initial feel good factor about NiSi, I had to test them on field to finally decide on whether I should change my opinion and shift to Nisi or stick to LEE. I took my own sweet time to check these in places, which varied on the type of light, terrain, weather, temperatures etc before writing this review. On one hand I tested them in high altitude Ladakh and on the other hand on the beaches of Bali and I must say the results speak highly of NiSi and it does come out with flying colors.
Here are some real time examples of images shot by NiSi and LEE compared side by side. They are SOOC and have not been color corrected.

This is another very innovative inclusion by NiSi. Since these filters are made of high quality glass, they are expensive. Protecting them from scratches is a prime concern for every photographer. NiSi supplied Square filter Cleaning Eraser, which is an essential and useful accessory to maintain the quality of these filters. Another simple yet very innovative easy to use design firms up your belief in the brand, which clearly takes care of smallest possible detail in creating the kit. It folds away neatly into the cap for easy storage. A large surface-cleaning pad with a specially developed felt pad cleans and polishes the filter surface easily and quickly. Each unit is supplied with a pad fitted and two spare pads. It has a special formula to clean even oily patches from the filter. It took me some time to figure out what exactly it is because the language on the packing is Chinese but have been using it even to clean my mobile and tablet screens.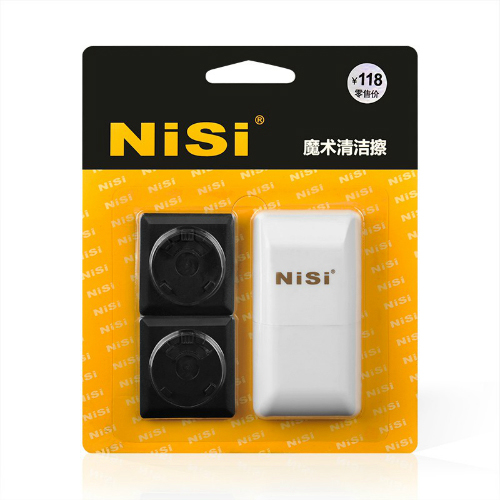 Conclusion

"There are two kinds of fools: those who can't change their opinions and those who won't" Josh Billings once said. And it's a no brainer that I did change my opinion. Did I have a choice to stay concrete-headed?
If you have read till here you already know the conclusion. I must admit that I have fallen in love with NiSi Filter System. Its hard not to fall in love with them. Are there any aspects I did not like about NiSi? Yes there are but they are minor. Am sure NiSi will take care of them in future to make a Perfect ND Filter System. Here is my point-by-point conclusion:
High quality optical glass
Colors are closer to reality and very uniform
Ultra low color cast and low reflection
No Vignetting even at 16mm
Nano coating on both sides
Water and Oil repellent
Ability to use Circular Polariser without having to disturb ND filters in use
No optical distortion
Overall complete package for even a beginner landscape photographer
Good sturdy Filter holder system (aviation grade aluminium)
Innovative and thoughtful Filter Cleaning Eraser
Practical and sturdy Filter Carry Cases
Adapter rings of different sizes as a part of the kit (LEE sells them separately)
Areas of Improvement
The release system of filter holder looks little sticky at times
Though their filter holder case is just perfect, it will be better if a soft waterproof pouch is also launched to be used in extreme rugged terrains where the hard cases may get scratches.
Closing Statement

Whenever I evaluate and review any gadget related to photography I realize there is hardly anything, which has so few negatives. Am delightfully surprised to see so many positive ticks on the features, which are relevant to long exposure photography. The best part of NiSi (atleast my impression in last 6 months or so) is that they are highly flexible in their approach and listen to the photographers' needs. And this is what will always prove to be the biggest differentiator.
If you are a rank amateur just dabbling into landscape photography or are already deep into it using other brands of ND filters, its time to bid goodbye to strong color cast and inferior quality filters and whole-heartedly adopt to NiSi system because they are not only the PRESENT but the FUTURE of Long Exposure Photography.
Here are a few images shot using NiSi ND filters: