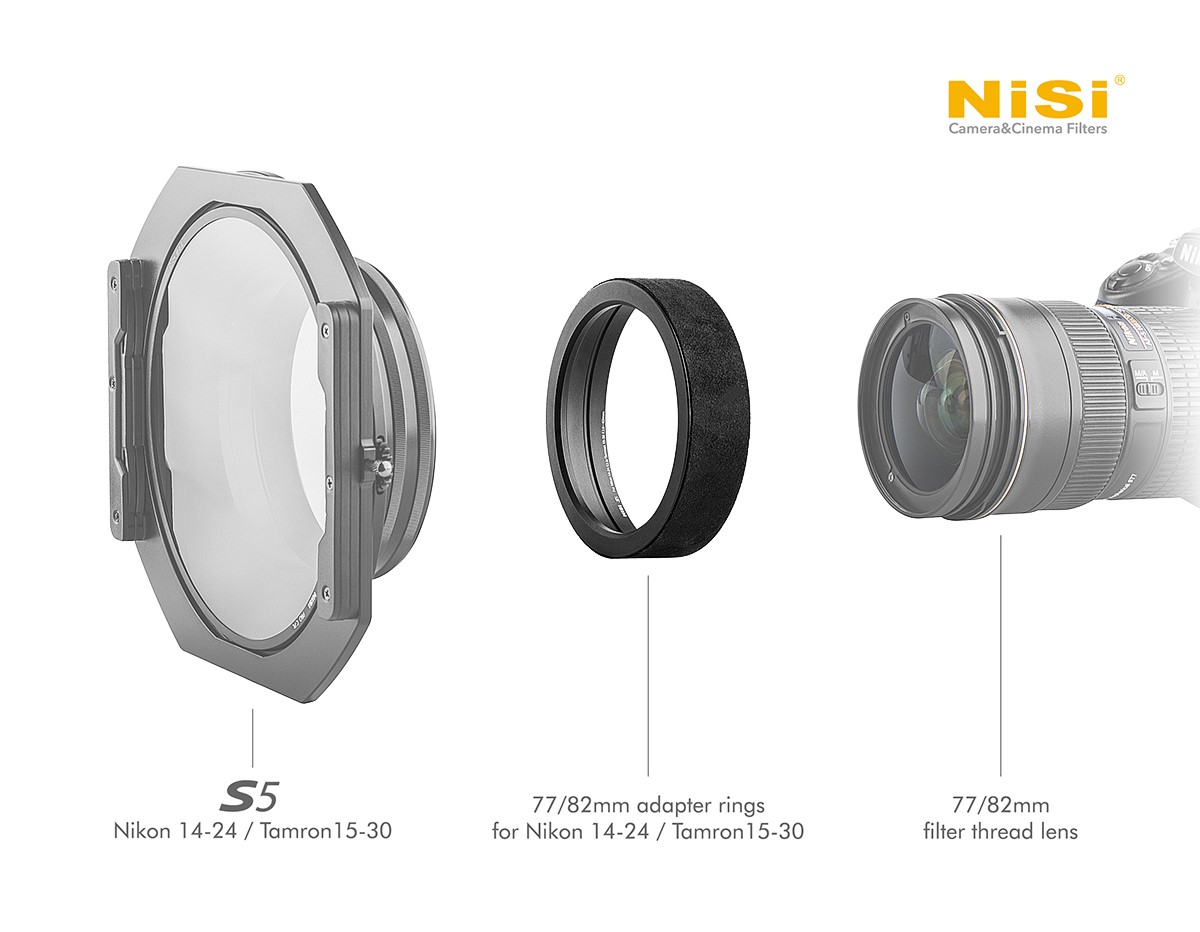 Is it possible to use the NiSi S5 filter holder system with lenses of smaller diameters?"
Today, NiSi is able to give a definitive answer:
NiSi have released 77mm and 82mm adapter rings for the S5 150mm filter systems. The two current S5 filter systems are made for the Nikon 14-24mm and Tamron 15-30mm lenses. These new adapters allow you to use either S5 filter system with the original lenses it was designed for (as above) in addition to other lenses you may also own of 77 and 82mm diameter.

– These new adapter rings are compatible with both versions of the S5 holder system
– No vignetting at 16mm on full frame