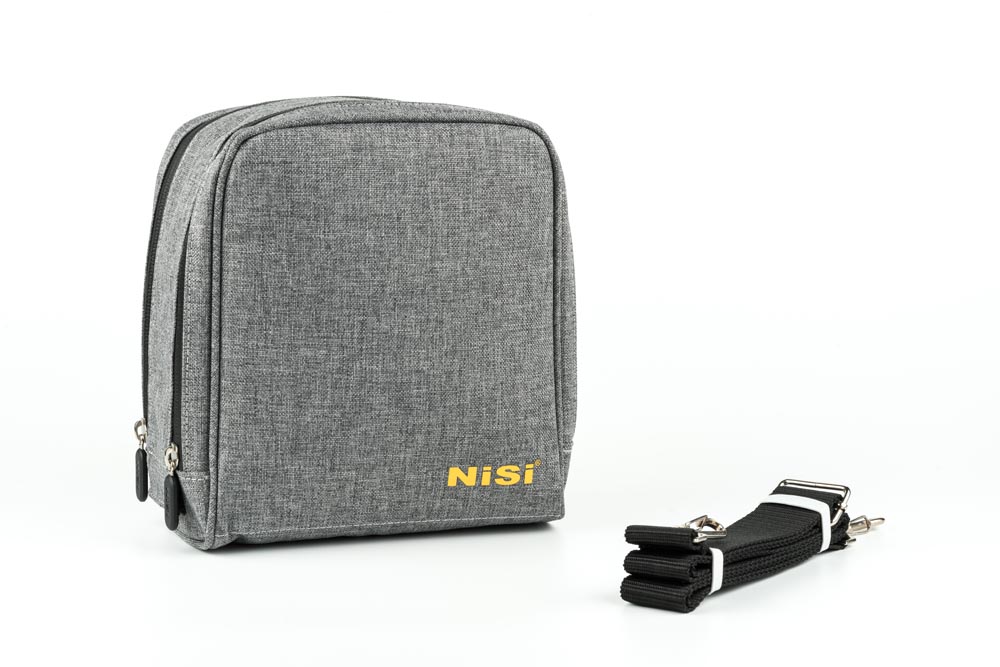 A brand new filter pouch for the NiSi 150mm system has been launched. The pouch has a large capacity and can fit 8 filters. Each slot can hold 150×150mm filters, 150×170mm filters and circular polarizers for the NiSi S5 filter holder system. The filter sleeves of the pouch feature filing tabs to allow the optimal organization of the filters.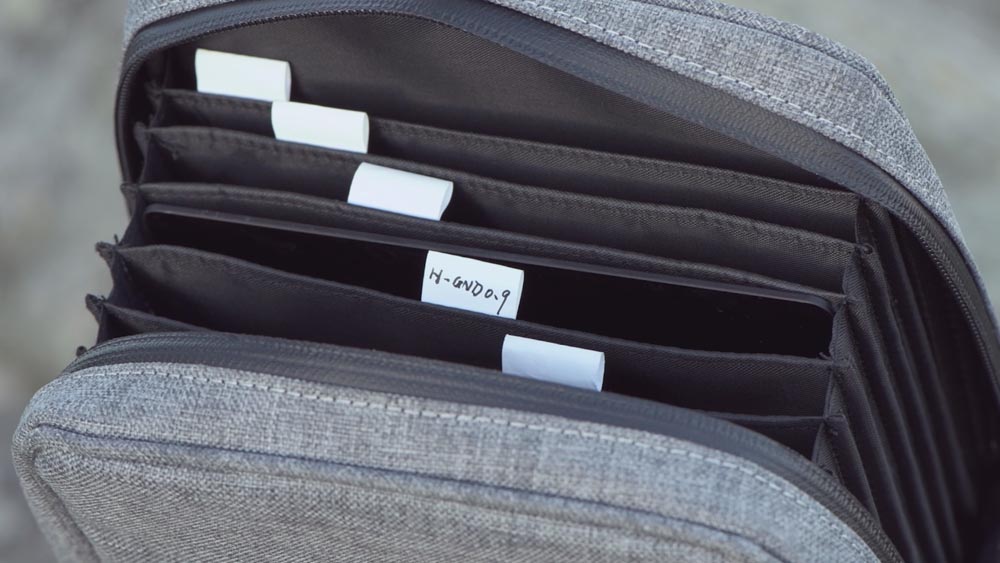 The design of the new pouch continues the portability and security of NiSi filter pouches. It can be carried as a shoulder bag with its adjustable shoulder strap. It can also be mounted on a tripod leg conveniently its rear velcro strap. In addition, the pouch features a shockproof physical design to protect the filters.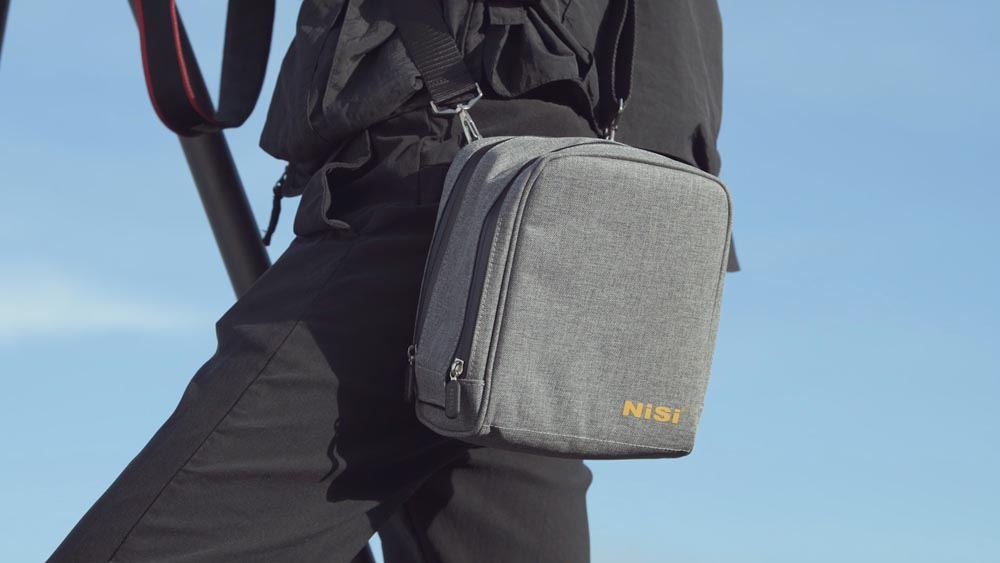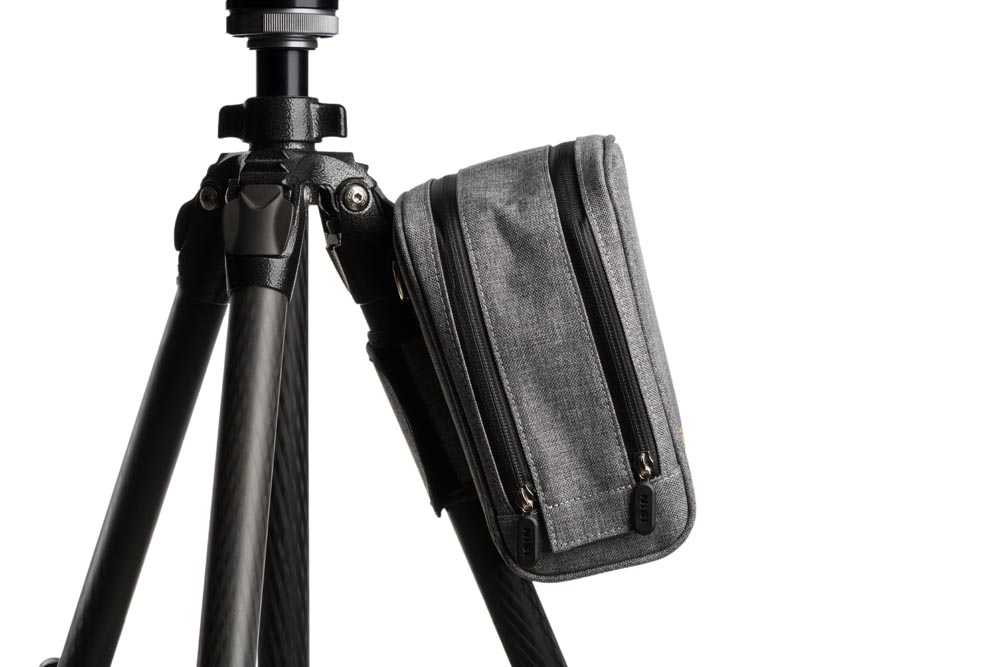 The filter pouch for the NiSi 150mm system also features a new design with double zippers, which makes it easier to find and take a big filter out of the pouch. The whole filter pouch and even its zippers are made of waterproof material.
Highlights
– Shockproof physical design
– Filter sleeves with filing tabs allow the optimal organization of the filters
– Adjustable shoulder strap
– Velcro straps allow easy attachment to tripods
– Double waterproof zippers
– Holds up to 8 filters (150×150mm filters, 150×170mm filters and circular polarizers for NiSi S5 filter holder system)