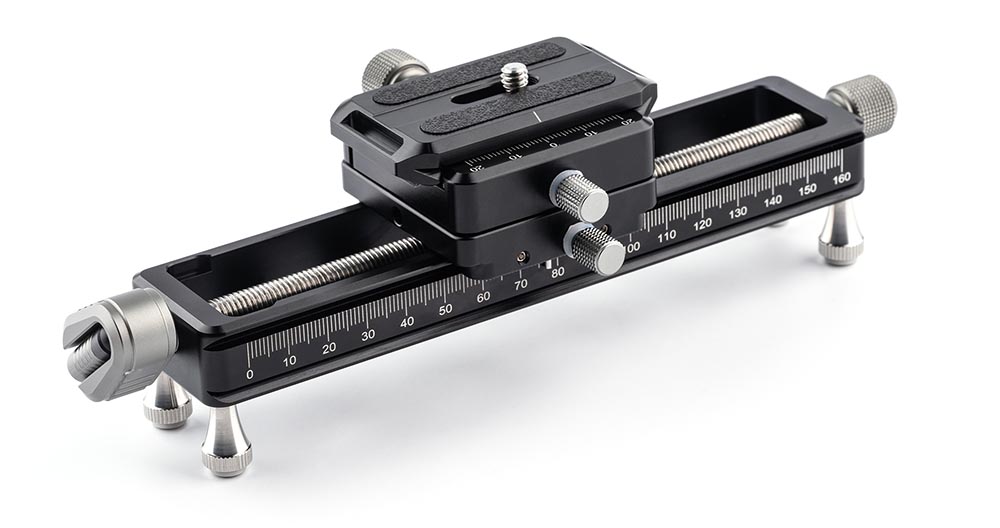 NiSi is excited to introduce the Macro Focusing Rail NM-180, which can give you the ability to precisely adjust the position of your camera when shooting macro photography. It is the perfect companion for the NiSi close-up lenses.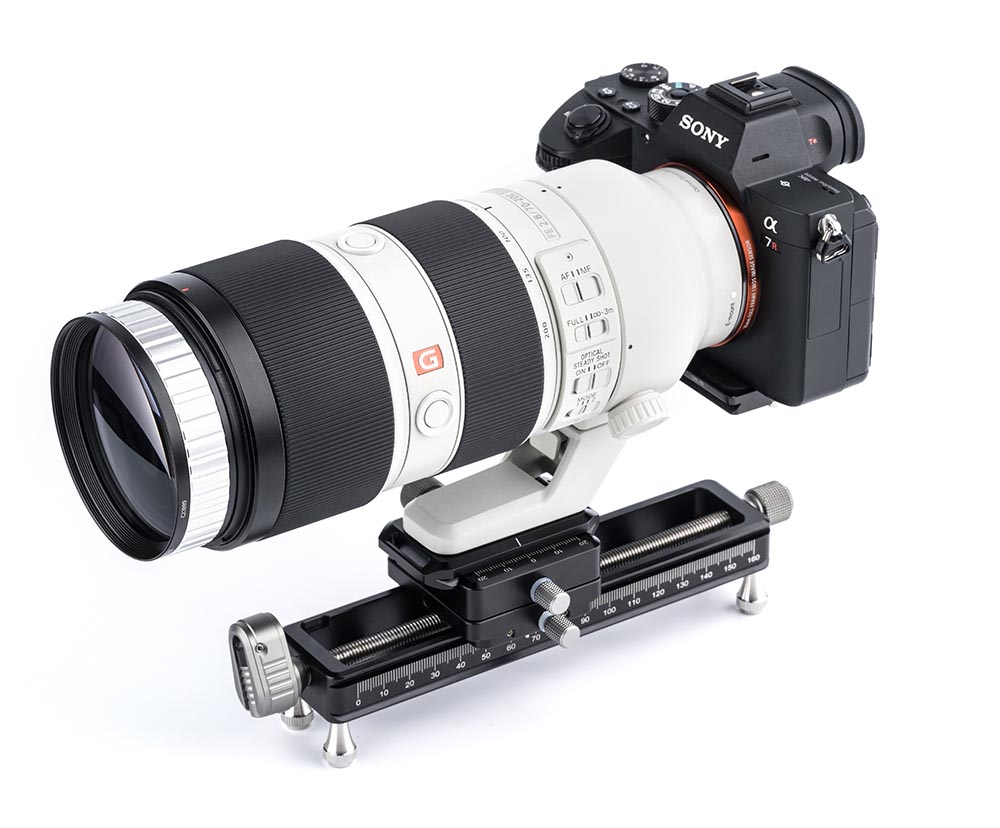 The NM-180 macro rail of NiSi fits the Arca-Type compatible dovetail mount. It is equipped with an integrated Arca-type compatible quick-release clamp, and also includes an Arca-type plate. That allows it to fit most Arca-type clamps or ball heads on the market. The macro rail is constructed with high quality CNC machined aluminum. Moreover, it is hard anodized with a corrosion resistant finish. These features make it scuff and scratch-resistant.
Eight features
Larger adjustment range – The adjustment range of the rail is 160mm while the clamp size is 180mm, maximizing the movement of the camera.

Detachable foot nails – The rail includes four detachable foot nails, which allow the use of the rail directly on the tabletop.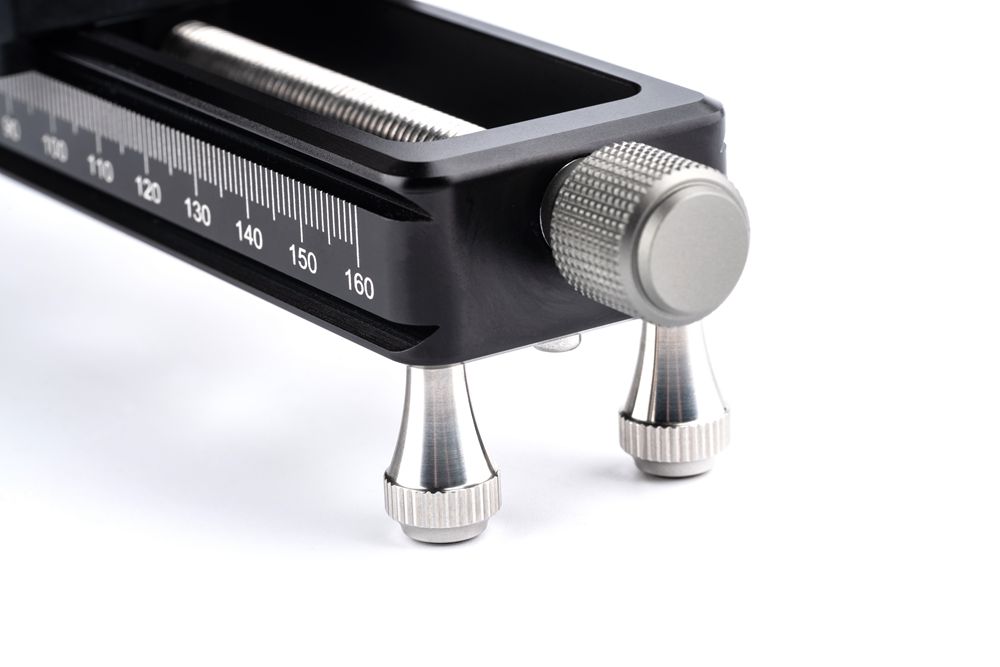 Screw hole for all tripod heads – The bottom of the rail features 3/8" and 1/4" screw hole, which allows the use of all tripod heads.
Collapsible Thumb-Screw Knob – The movement of the rail can be adjusted by a collapsible thumb-screw knob, which makes it easy to adjust and store.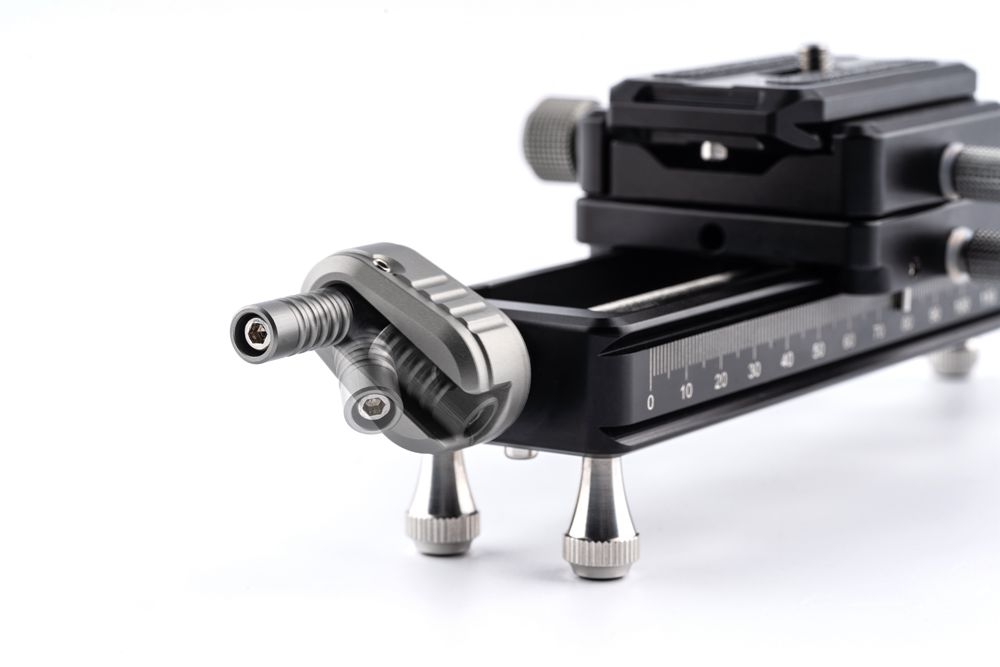 360-degree rotating hend – The mounting clamp allows 360-degree rotation to change the camera direction without having to remove the plate from the clamp.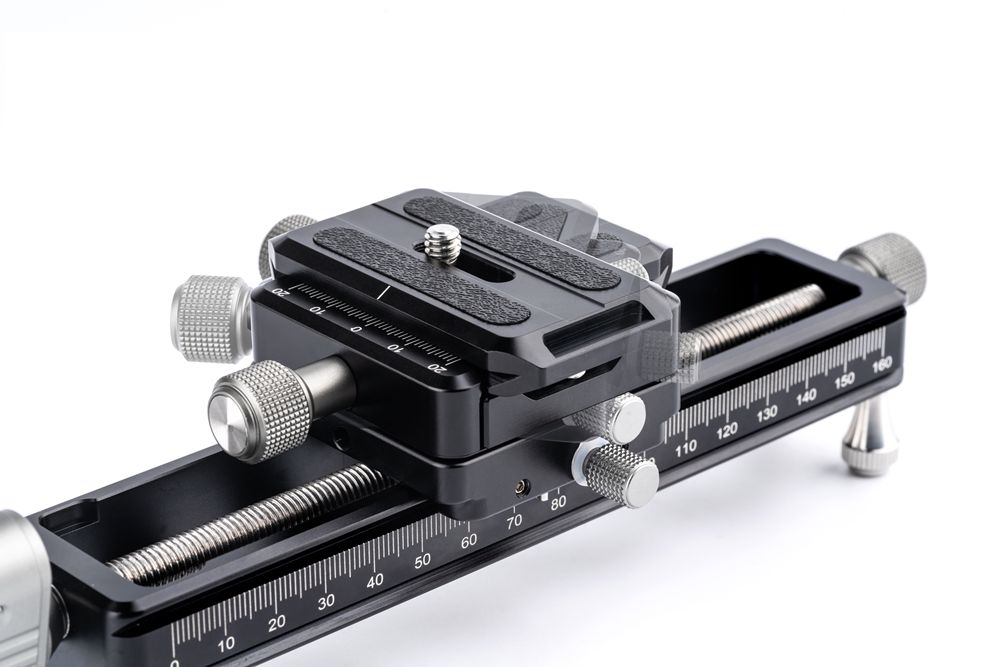 Double-sided index marks – The stage travel per revolution is 1.25mm with engraved index marks on both sides of the rail for fine adjustments. The two focusing rails can be stacked for dual-axis adjustments.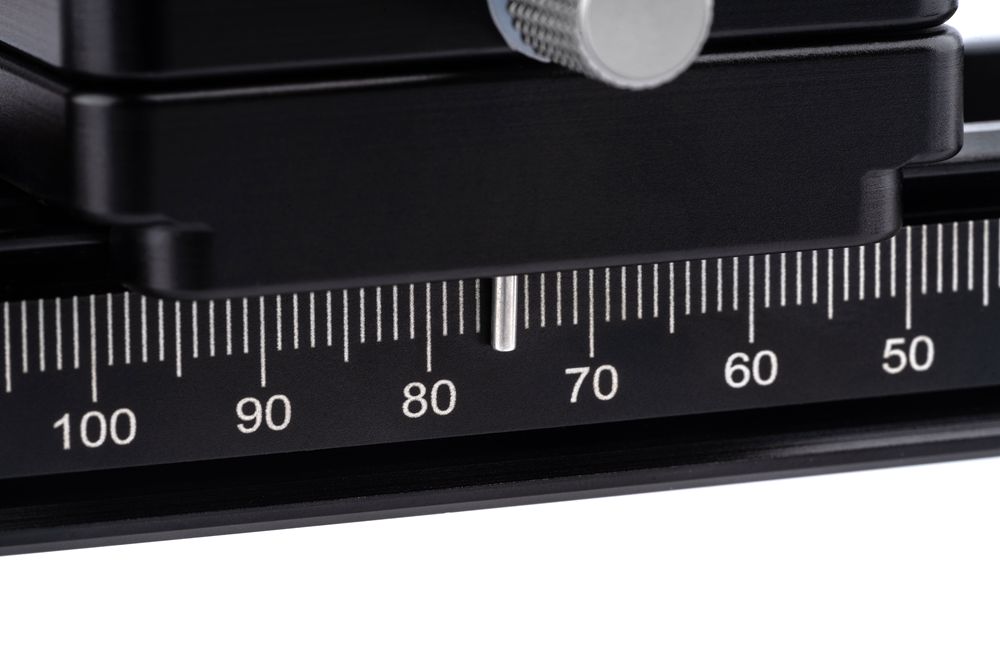 Longer quick-release plate – The rail includes a longer quick-release plate designed for the telephoto lenses, which can avoid bowing your head for a long time when using a telephoto lens. And it also features a groove for the straps.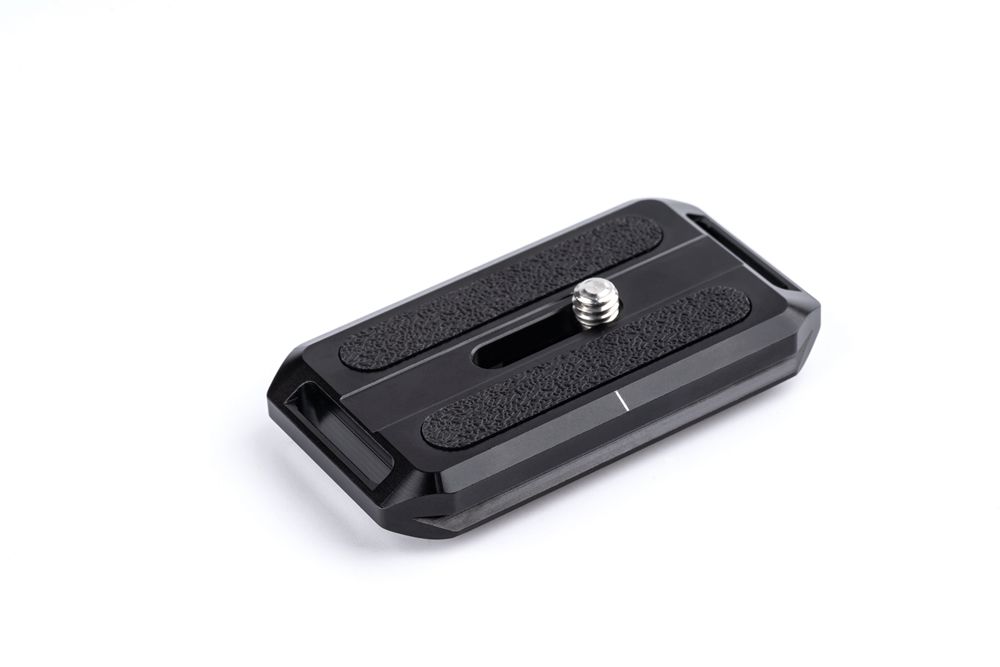 Ergonomic design – The rail quick release plate conforms to ergonomic design and is easy to lock and place.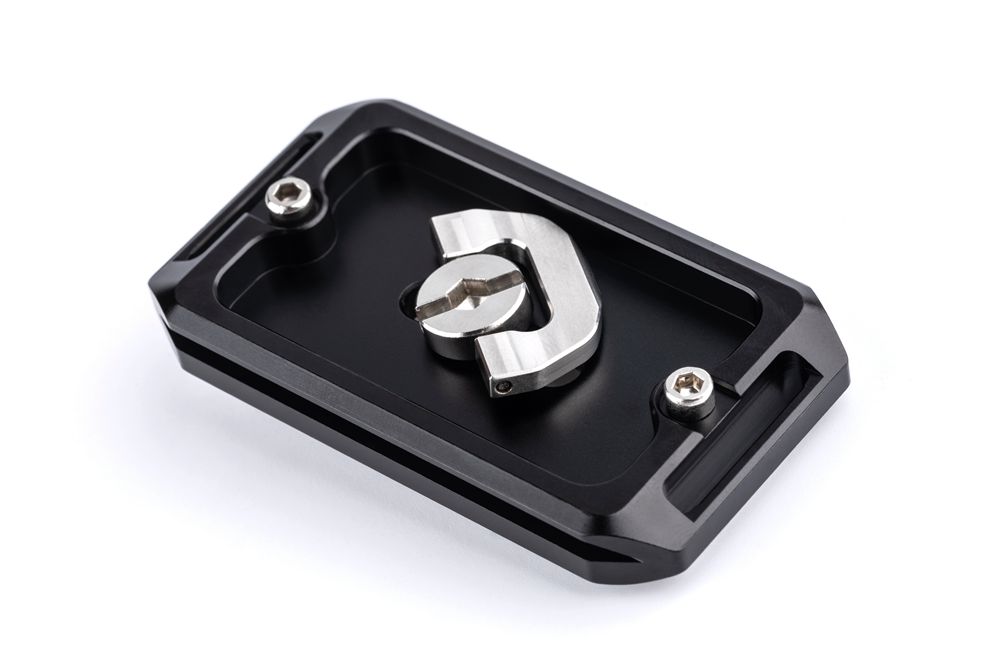 Highlights
– Aluminum-alloy construction
– Larger adjustment range
– Four etachable foot nails
– 3/8" and ¼" screw hole for all tripod heads
– Collapsible Thumb-Screw Knob
– 360-degree rotating hend
– Double-sided index marks
– Longer quick-release plate
– Conforms to ergonomic design