NiSi is pleased to introduce 4 versions of the 100mm Filter Kit Ⅲ: Starter Kit, Starter Kit Plus, Advanced Kit and Professional Kit. This new series of filter kits consists mainly of the latest upgraded products of our V6 system. All of the four versions will include a V6 holder, a polarizer, 4 adaptor rings, a soft pouch, a lens cap, a cleaning kit and several filters.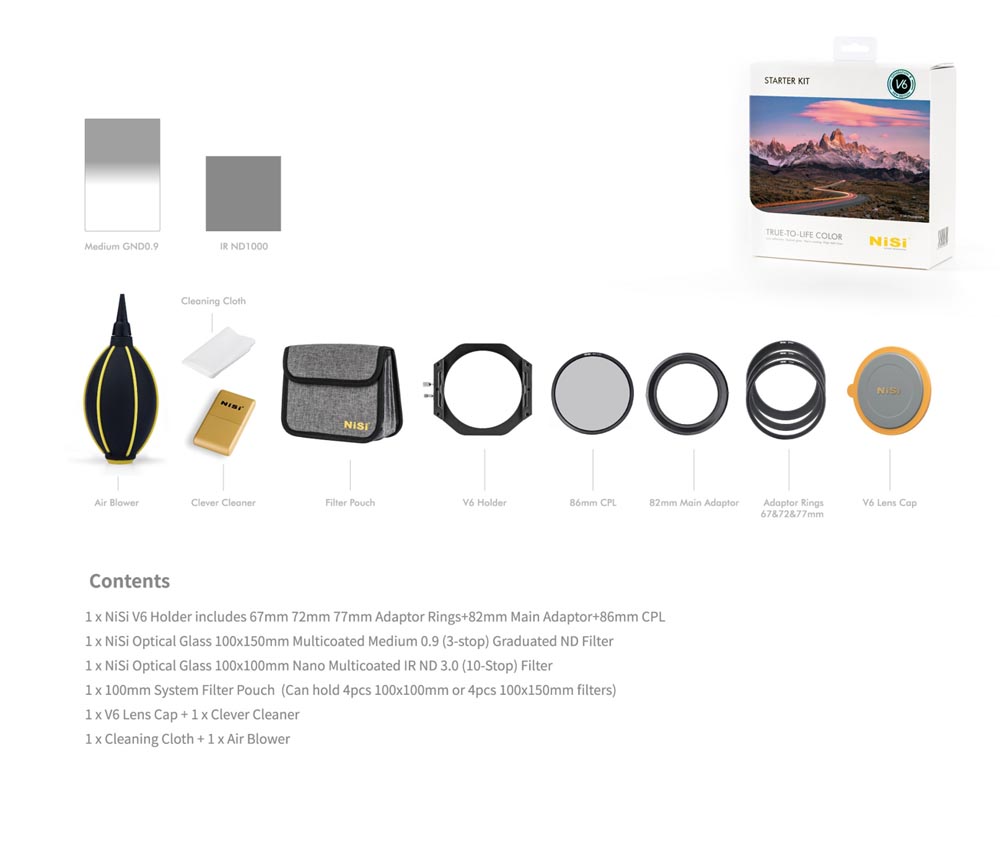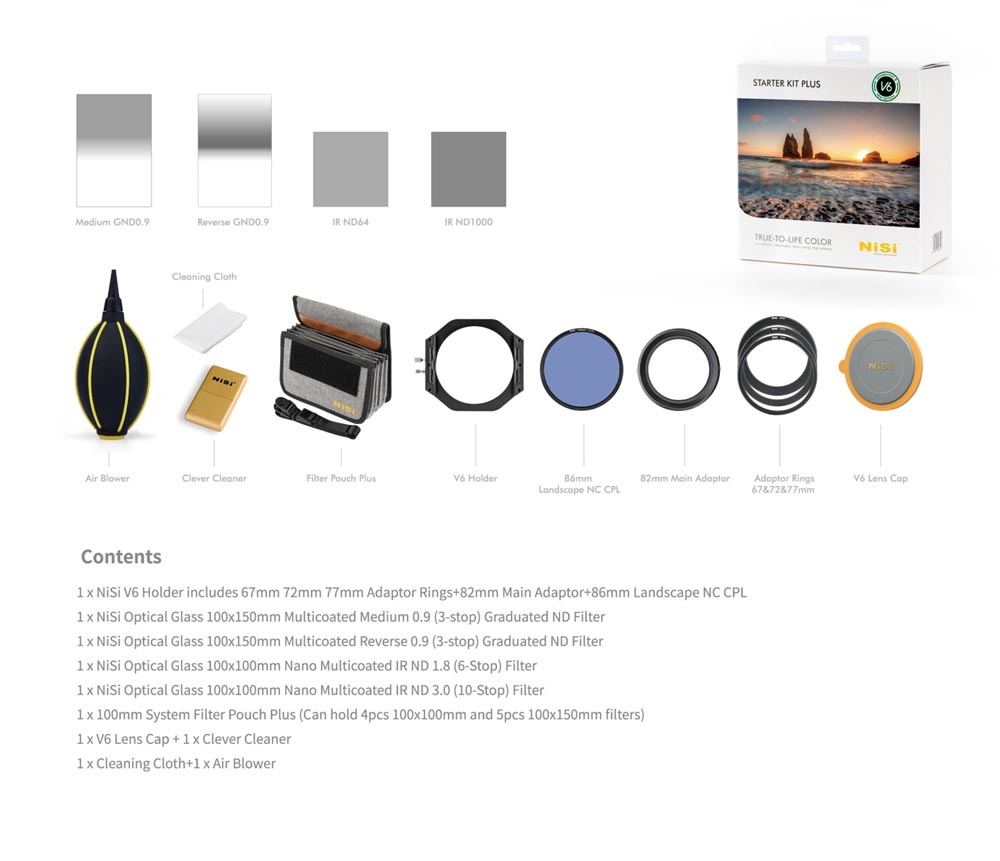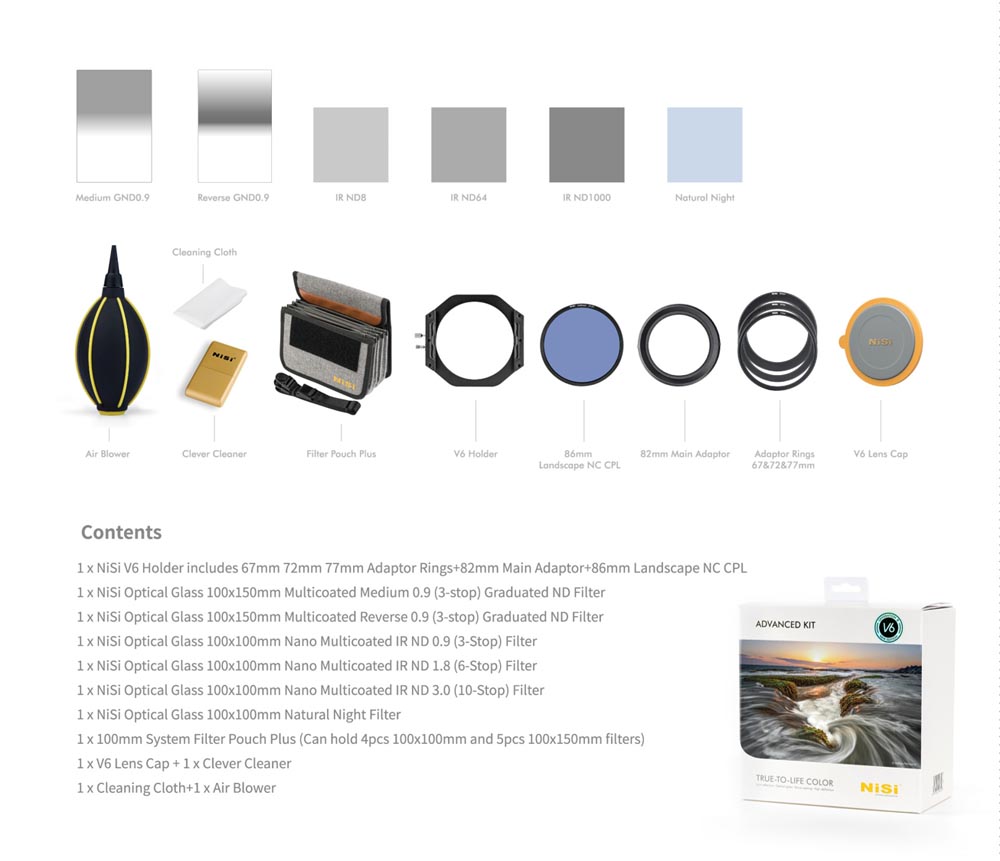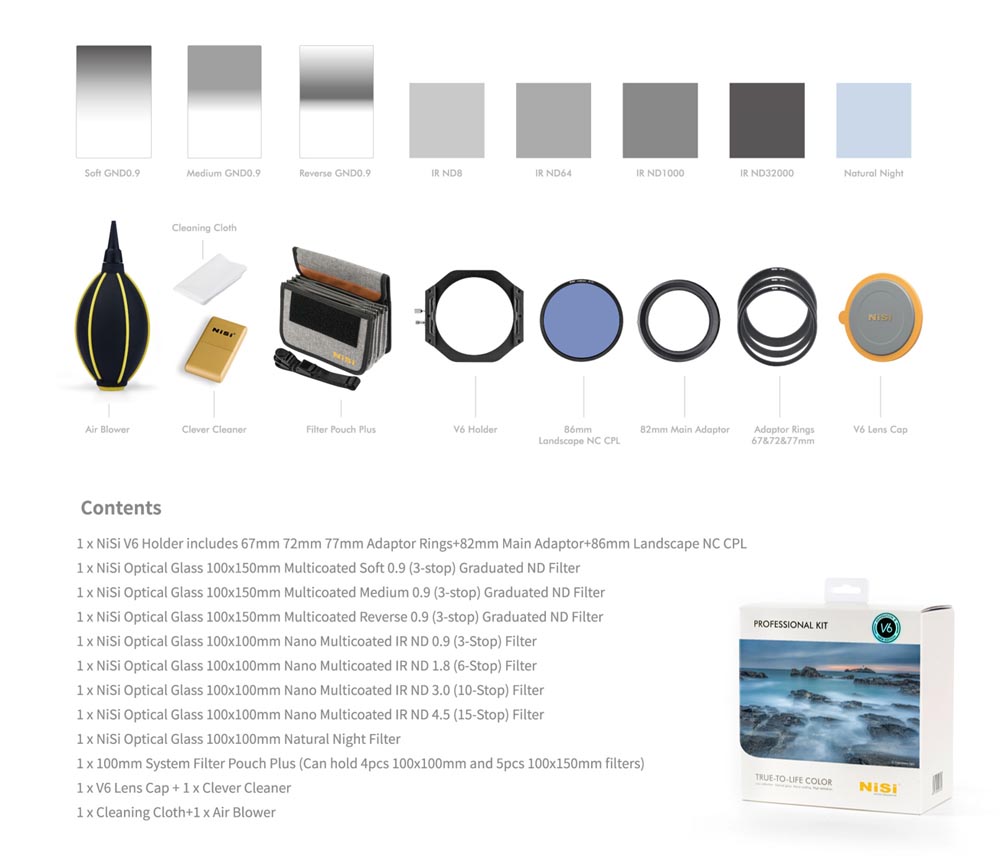 About the differences between V5 and V6
The V6 holder is an upgrade to NiSi's very popular V5 PRO holder, which features aluminum-alloy construction and allows 360-degree rotation. For easier insertion and removal of filters, we changed the shape of the V5 PRO holder and improved the design of its slots. For quick installation and removal of the CPL, we optimized the 82mm main adapter which raises the CPL tract. In addition, the V6 holder also features a new locking screw which can fix the position of filters.
More details
The filters of the 100mm Filter Kit Ⅲ are made of optical glass with nano coating. 4 adapter rings, a CPL which can rotate independently and a cleaning kit which includes an air blower, a cleaning cloth and a clever cleaner. The latest soft pouch of the kit features a flip-top design and can be mounted on a belt, a backpack strap or a tripod leg. The latest lens cap of the kit is easy to fit and remove while protecting the CPL and lenses.
Highlights
– Includes a V6 holder with aluminum-alloy construction, which allows 360-degree rotation and features a lock for fixing filter position.
– Includes filters made of optical glass with nano coating, which present low reflection, high definition and true-to-life colors.
– Includes 4 adapter rings and a CPL which can rotate independently.
– Includes a cleaning kit, a soft pouch and a lens cap.