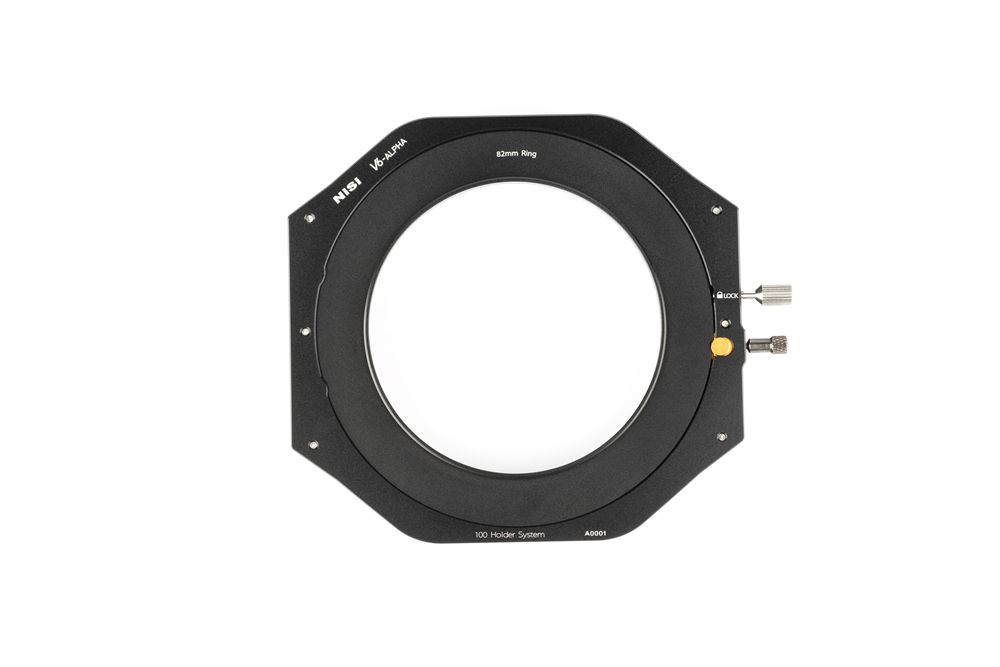 NiSi has released the V6 ALPHA entry level and interchangeable 100mm filter holder system. The new filter holder kit includes a 100mm filter holder and an 82mm adapter ring. It retains the essence of the V6 system. The holder features a streamlined octagonal shape design, making it easier to insert and remove filters. It also allows 360 degree rotation and features a locking screw to fix the filters in a stable orientation. The V6 ALPHA kit of NiSi is undoubtedly a more affordable and simple way to get started with the 100mm filter system.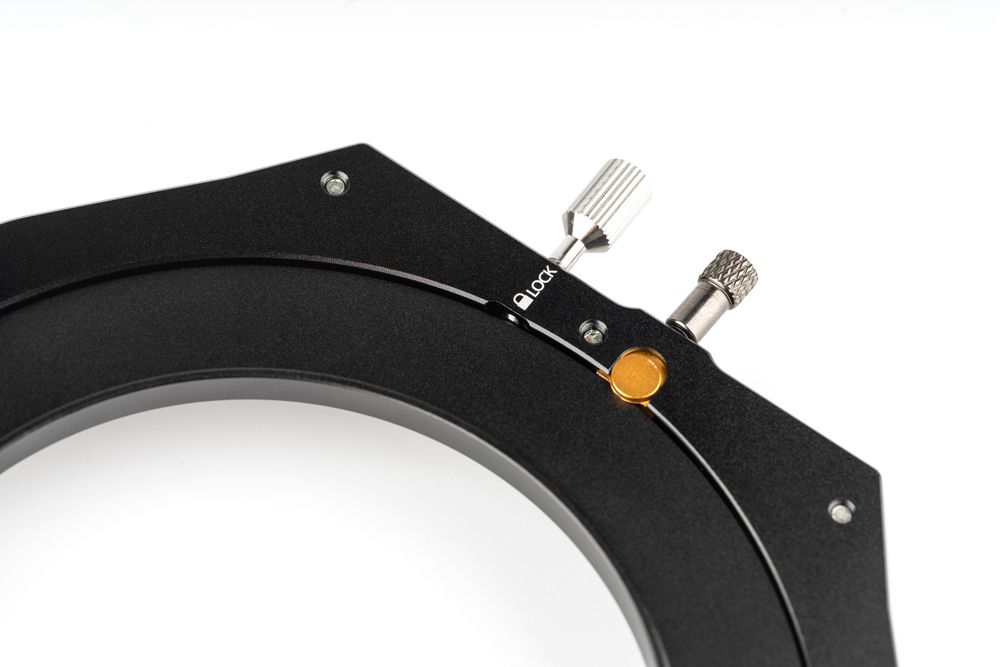 More details
The NiSi V6 ALPHA filter holder is for 100mm wide and 2mm thick filters. It allows the use of 3 square filters in any combination. The holder features superb build quality and is made from aviation-grade aluminium with single element processing by a CNC machine. It weighs only 120g and has no vignetting on ultra wide angle lenses.
Adapt to other lens sizes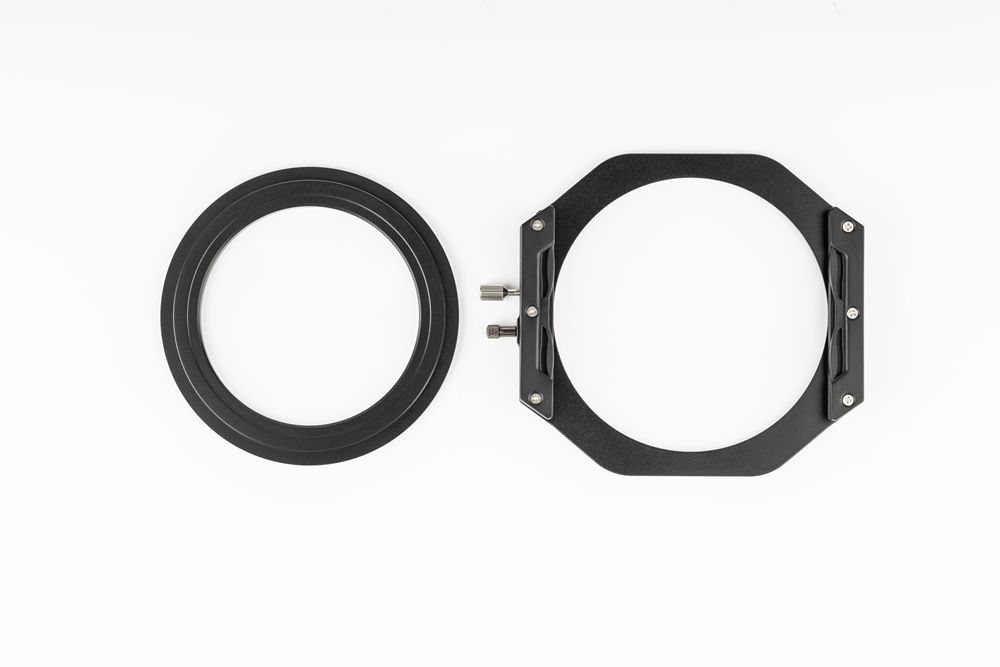 The V6 ALPHA filter holder kit of NiSi comes complete with an 82mm adapter ring. You can also purchase other adapter rings to fit other sizes of lenses. The adapter rings for the NiSi V6 and V6 ALPHA system are sold individually and available in 8 sizes for almost all lens on the market.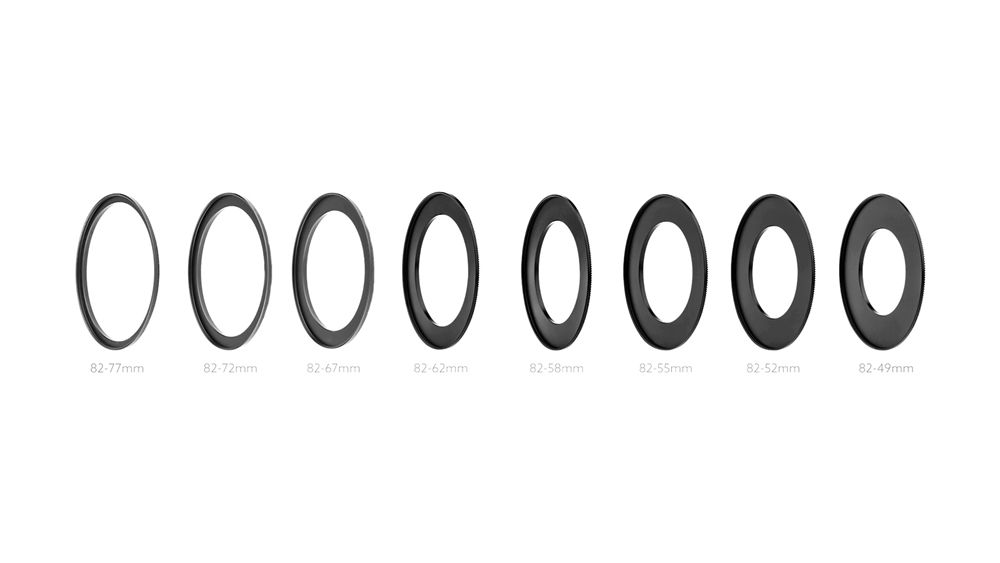 Upgrade to the V6 system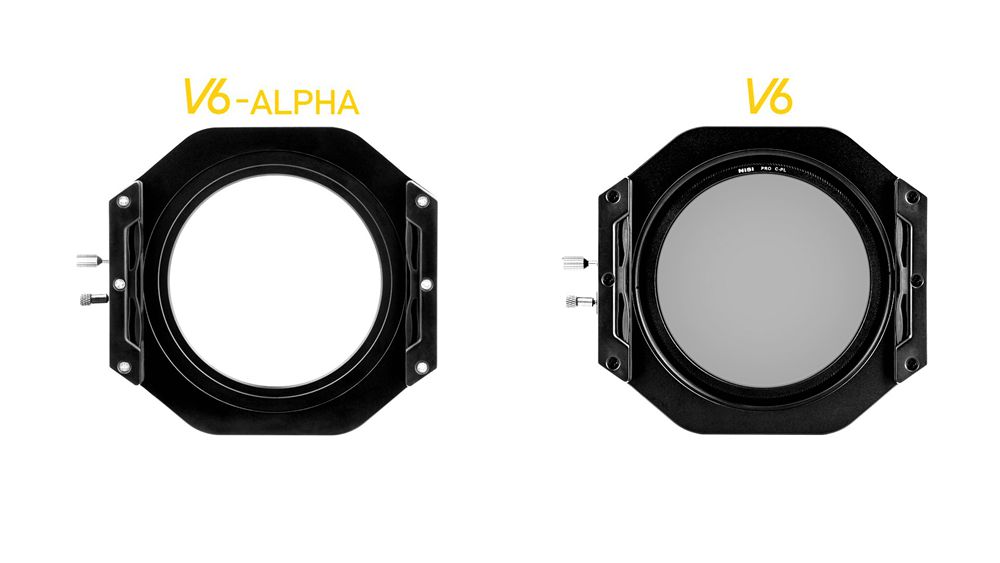 The NiSi V6 and V6 ALPHA system are interchangeable. If you need to use a CPL on the V6 ALPHA filter holder, you can purchase an 82mm main adapter to upgrade the V6 ALPHA holder system to the V6 holder system, then you can use an 86mm CPL. The 82mm main adapter, the 86mm PRO CPL and the 86mm Landscape NC CPL of NiSi are also sold individually.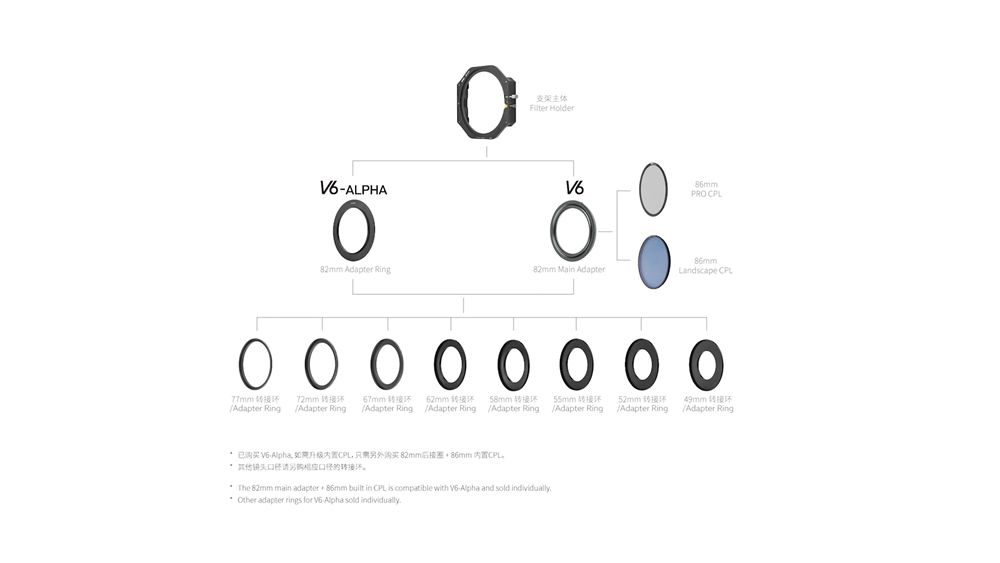 Highlights
– Aluminum-alloy construction
– Allows the use of 3 square filters
– 360-degree rotation with lock for fixing filter position
– No vignetting on ultra wide angle lenses
– Adapt to other lens sizes
– Can upgrade to the NiSi V6 system