NiSi will exhibit at the Paris Salon de la Photo 2019 (November 7 – November 11, at Parc des Expos de la Porte de Versailles in Paris, France). At this exhibition we will showcase our cutting-edge products, including Close-Up Lens, Switch, M75, V6 and S5. In addition, we will be honored to invite several influential photographers to give fantastic talks at our booth.

About Salon De La Photo
Salon De La Photo is a well-known French forum for photographers and photography enthusiasts. For five days, it brings together most of the key players of the picture world: makers, importers as well as schools and professional groups. Over 180 brands are present during the fair. The forum offers a whole range of demonstrations, hands-on workshops, classes, film sessions and public discussions. It is the occasion to know more about the latest technological innovations, from cameras to printers to digital imaging techniques.
About NiSi's booth
Throughout the event, we will excited to introduce our powerful, portable and affordable kit for micro photography: NiSi Close-Up Lens, as well as our revolutionary add-on kit for filter holder: NiSi Switch. Also on display will be NiSi's s popular filter holders: M75, V6 and S5. For visitors to our booth, it will be a great chance to chat with our product experts and experience all the latest products of NiSi! Moreover, the excellent photographers invited to our booth will show how they approach photography with NiSi's products and help you to build skills.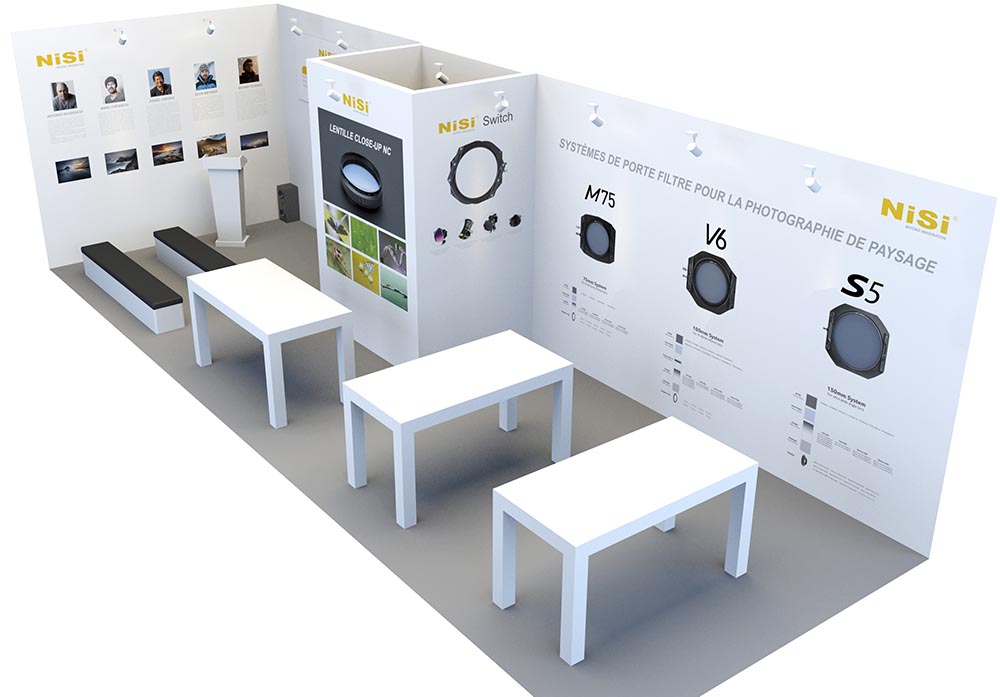 Looking forward to seeing you at our booth: 5.2 E 032!