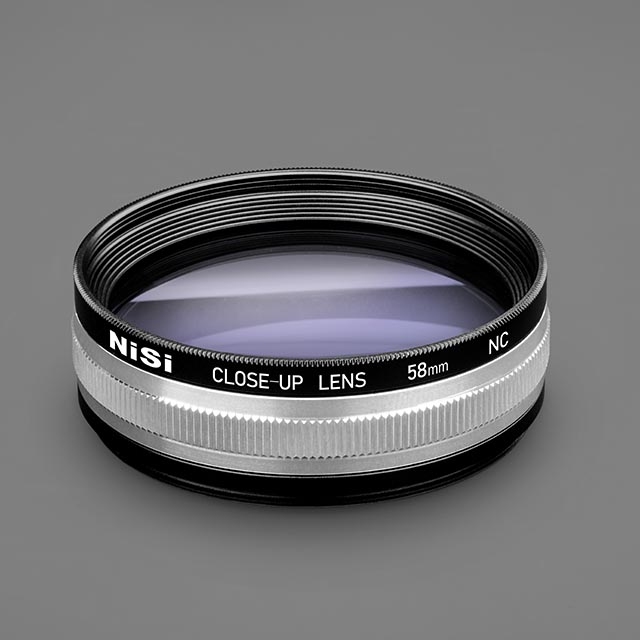 After launching the Close-Up Lens Kit NC 77mm a year ago, NiSi now has a new version of this kit for 58mm threaded lenses. The kit includes 2 adapter rings for 52mm and 49mm, and a small protective pouch made of light and waterproof material for convenient and safe carrying.
What is the NiSi 58mm Close-Up Lens
The close-up lens is the most effective way to achieve a closer minimal focal distance. It allows a telephoto lens to function as a macro lens with a large working distance. The NiSi 58mm Close-Up Lens is compatible with zoom, prime or macro lenses in the focal length range of 35-250mm (full frame) and 24-250mm (APS-C frame). It is also available for macro lenses with a focal length over 50mm.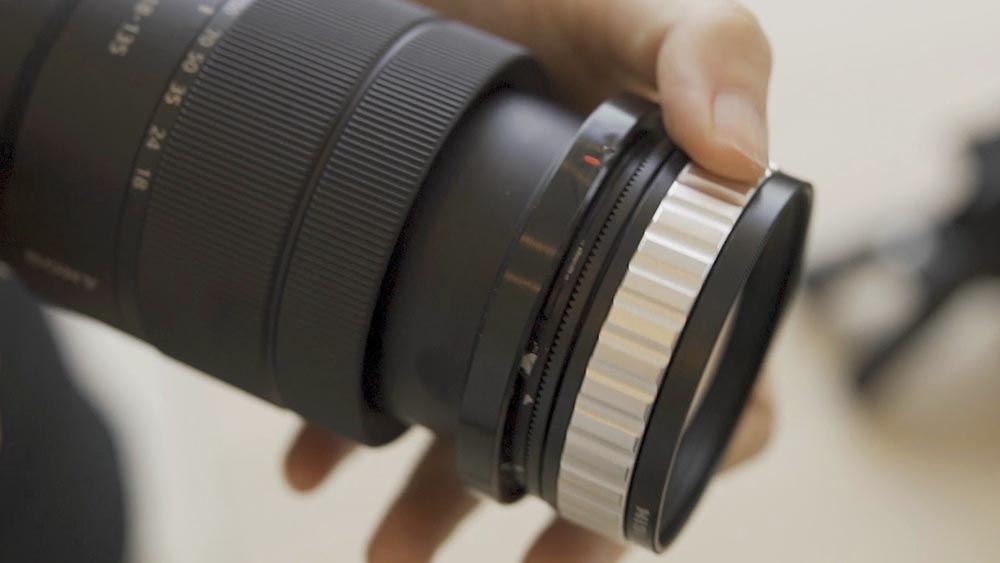 The magnification achieved depends on the focal range of the lens used. It will be higher with longer focal lengths. When you focus at 120mm, the magnification will be close to 1:1.
How to use the NiSi 58mm Close-Up Lens
To use a close-up lens, it is important to know the maximal and minimal distances at which you can focus, because you will only be able to take a properly focused image within that range. The best working distance of the NiSi 58mm close-up lens is 9-22cm. It will be shorter when you combine the close-up lens with a macro lens.

More details of NiSi Close-Up Lens Kit NC 58mm
The new Close-Up Lens Kit NC 58mm of NiSi is made of double optical corrective glass with an apochromatic design, and features a multilayer Nano coating. This enables advanced resolution and natural colors, with almost no purple or green fringing both within focus and in bokeh. The diopters of the 58mm close-up lens is +5. It has no vignetting at 24mm on an APS-C sensor camera and 35mm on a full-frame sensor camera.
Highlights
– Includes 2 adapter rings (52-58mm, 49-58mm)
– Available for zoom, prime or macro lenses in the focal length range of 35-250mm (full frame) and 24-250mm (APS-C frame), also available for macro lenses with a focal length over 50mm
– Diopters +5
– Made of double optical corrective glasses with an apochromatic design
– Features a multilayer Nano coating to give advanced resolution and a natural color
– Almost no purple or green fringing, both within focus and in bokeh
– No vignetting at 35mm on a full-frame sensor camera and 24mm on an APS-C sensor camera
– Includes a free pouch