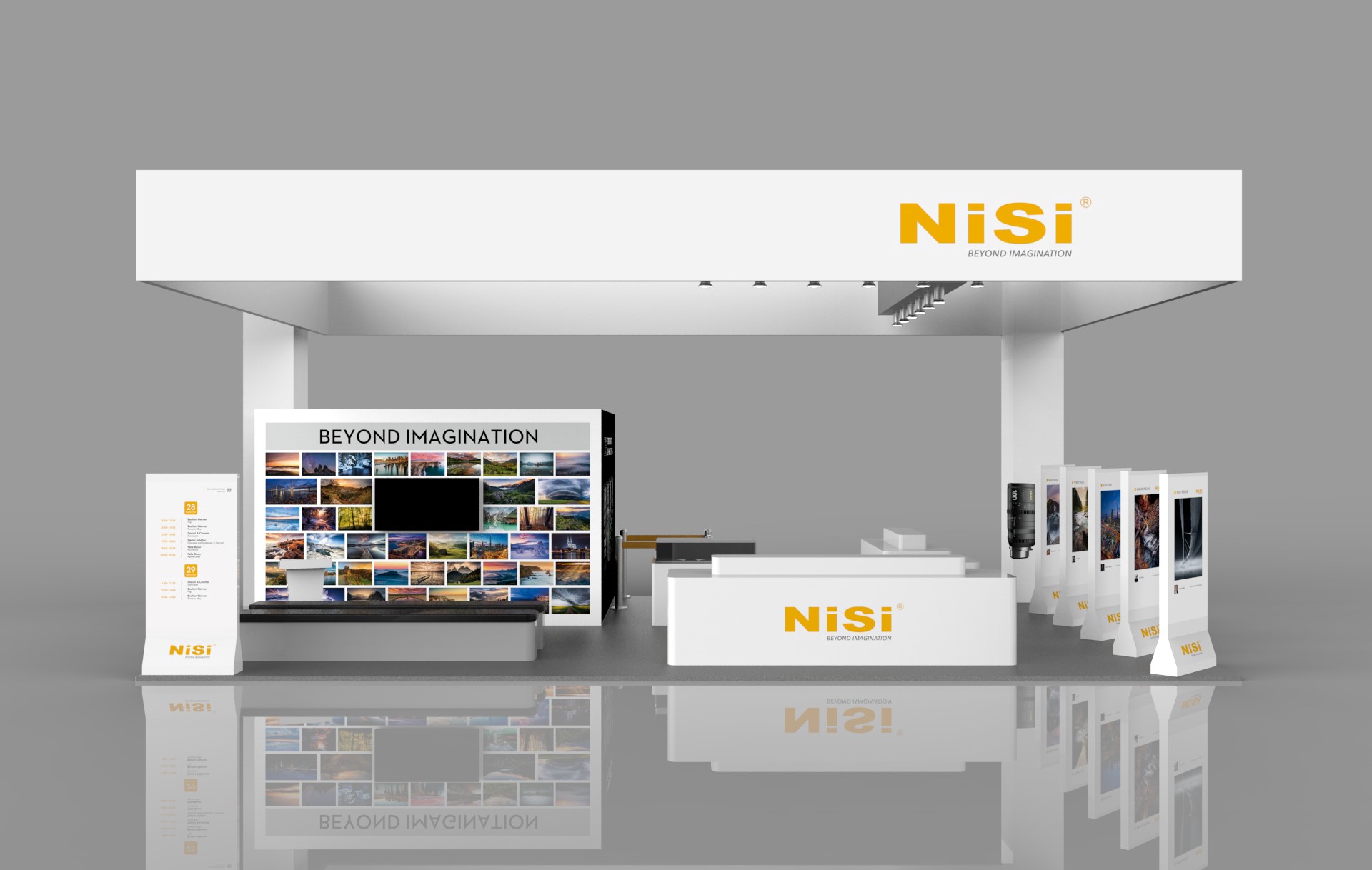 NiSi will be attending Photokina 2018 and our booth Number is A031/B032 Hall2.1
This year we invited a team of professional photographers from Germany who will showcase and share their experience of landscape capture and also help customers in solving questions about products at NiSi's booth.
Bastian Werner who is also ambassador from tamron and like to capture storms and extreme weather with wide angle lens.
Know more about Bastian Werner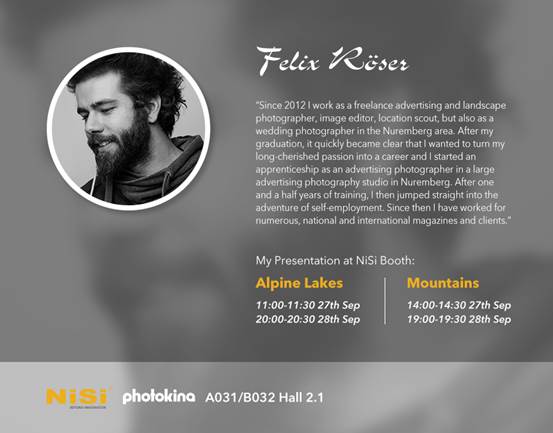 Felix Roser work as a freelance landscape photographer since 2012. This year he will share his experience about capture alpine lakes and mountains.
Know more about Felix Roser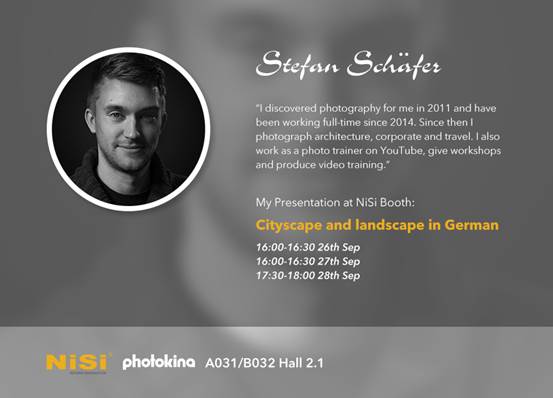 Stefan Schafer is a full-time photographer since 2014 and he like to capture architecture mostly. He will share about cityscape and landscape in German.
Know more about Stefan Schafer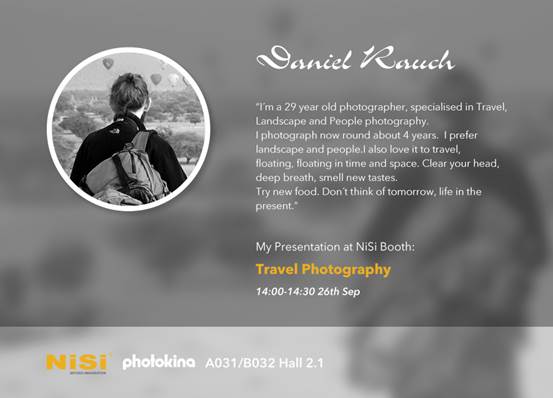 Daniel Rauch is a young photographer specialized in travel, landscape and people photography. He will share the best experience and memory of his travel photography this time.
Know more about Daniel Rauch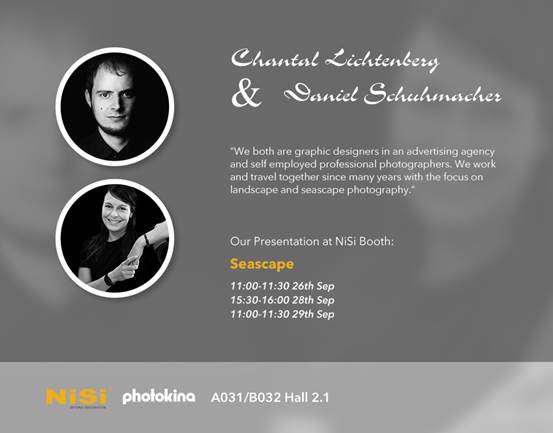 5. Chantal Lichtenberg and Daniel Schuhmacher ,they always go to travel and capture seascape as best partner and friend. So they decided to share seascape photography together at the booth.
Know more about Chantal Lichtenberg
Know more about Daniel Schuhmacher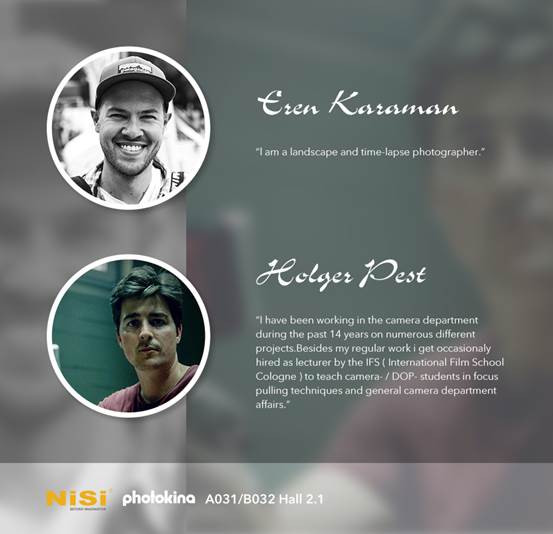 6. Eren Karaman and Holger Pest are also important parts of our team. Eren Karmana is a time-lapse photographer will help customers in solving questions about camera filters. Holger Pest is a professional cinematographer who has worked for Arri rental as 2.AC and DIT in 2008. He will help to show the effect of NiSi F3 Prime and also answer questions about NiSi cinema lenses and filters.
Looking forward to seeing you at A031/B032 Hall2.1.