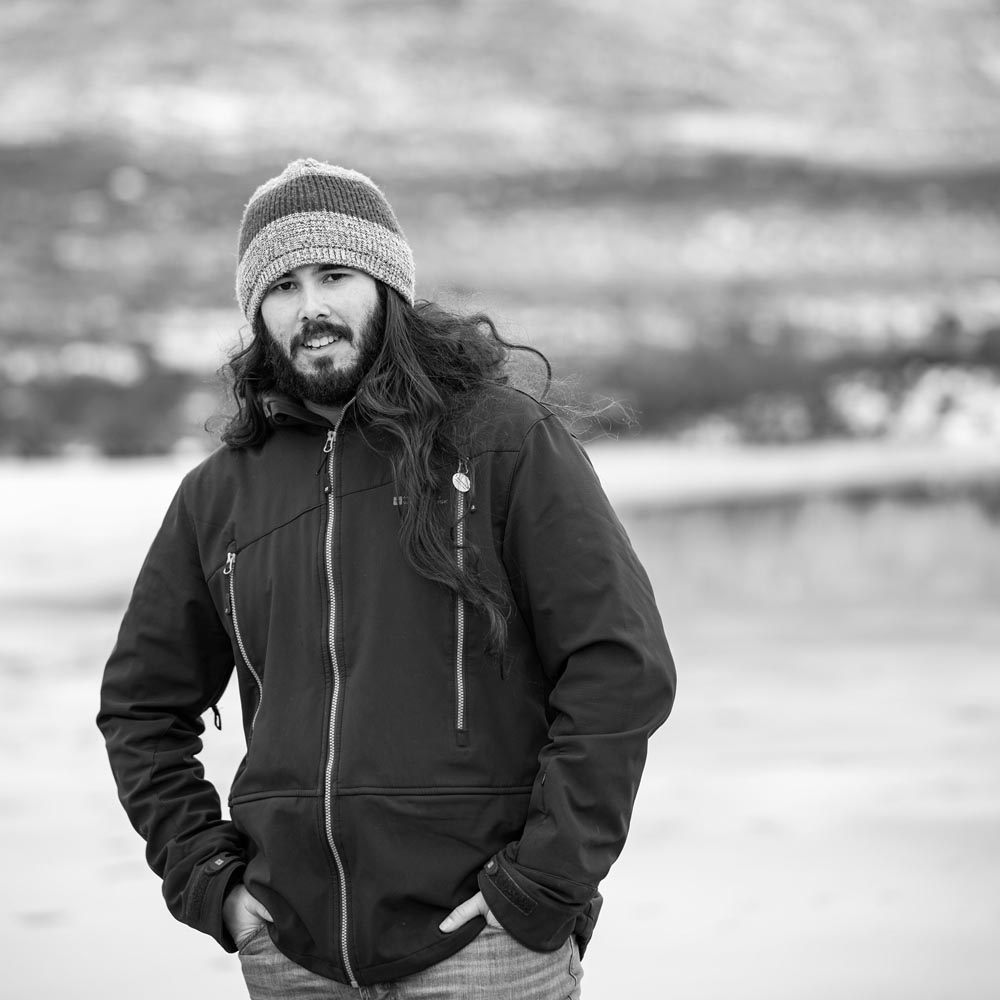 Alessio Putzu is a landscape photographer who was born and raised in Sardinia, Italy. In 2014 he moved to London to pursue his dream, capturing as many lighthouses as he could in his portfolio, and visiting some of the most amazing and little-known places in the United Kingdom. In 2015 he joined the NiSi Global Ambassadors Team and became an advocate for our brand in the UK, collaborating with other photographers and major brands to achieve his dream of being a full-time landscape photographer.
It's a great chance for NiSi to talk with Alessio and learn more about his work, and in this interview, he kindly shares his experiences and tips on getting the best light available while shooting.
Z for Zoe and A for Alessio
Z: Hi Alessio! It's so nice to meet you! To begin, could you share us a bit about yourself?
A: My name is Alessio Putzu and I'm a landscape photographer, but I find myself more as a seascape photographer as I love being by the sea when I'm shooting. Since I was a self-taught photographer with astrophotography at the age of 16, I moved my interests to night photography, the Milky Way and star trails, then transitioned more to sunsets and sunrises with long exposure. Since I live in London from 2014, I've travelled all across the United Kingdom visiting every corner of this amazing place, as I call it, a Very Fine Paradise for every photographer.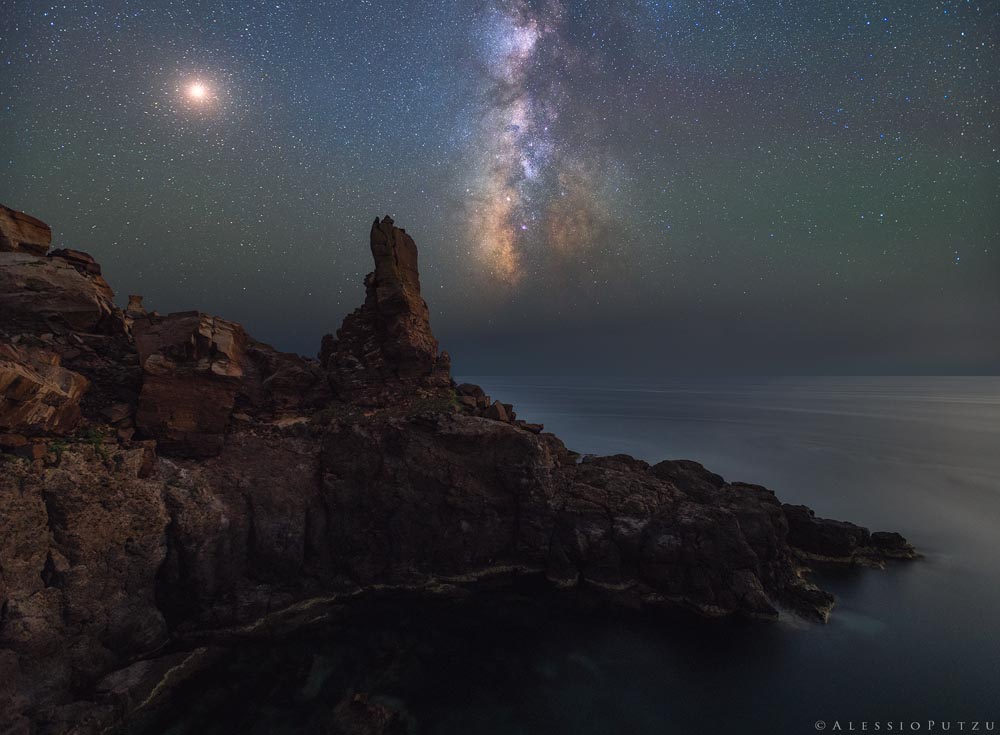 Mars Opposition with the Milky Way
Taken in Sardinia, Italy
With NiSi V5 PRO holder, Natural Night filter
Z: What made you pick up a camera for the very first time?
A: Curiosity. Mostly because I'm very curious about what's outside our planet, in deep space, and this drove me more and more into photography, showing my friends the beauty of the deep sky and the planets, and for a small-town boy, it was something cool to have as a skill.
Then it moved into travelling and seeing as many different places as I can, bringing home the best results accordingly to the available light I had.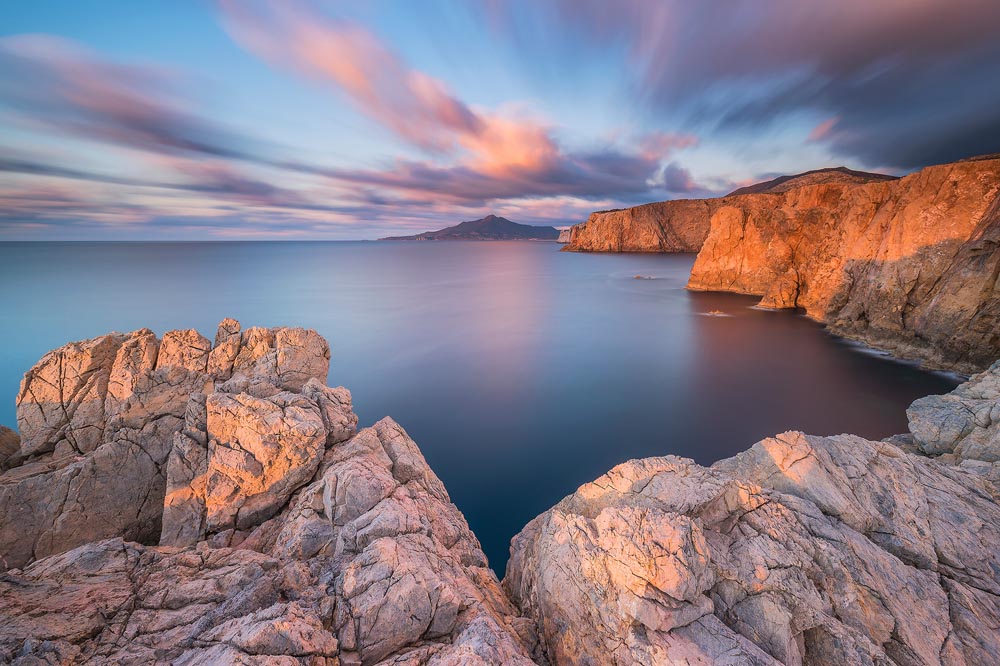 Cala Domestica
Taken in Sardinia, Italy
With NiSi V5 PRO holder, Landscape polarizer, ND (8 Stops), Medium GND (3 Stops)
Z: What did you find most challenging when you got started with photography?
A: Buying the stuff I wanted. As you start you want to have as many lenses as you can afford, so I had 5 lenses and had too much thinking about which one to use, and sometimes missing the right time to capture, but with time I've learned that I will only need one lens, and it's my 17-35mm F/2.8 AF-S Nikon lens.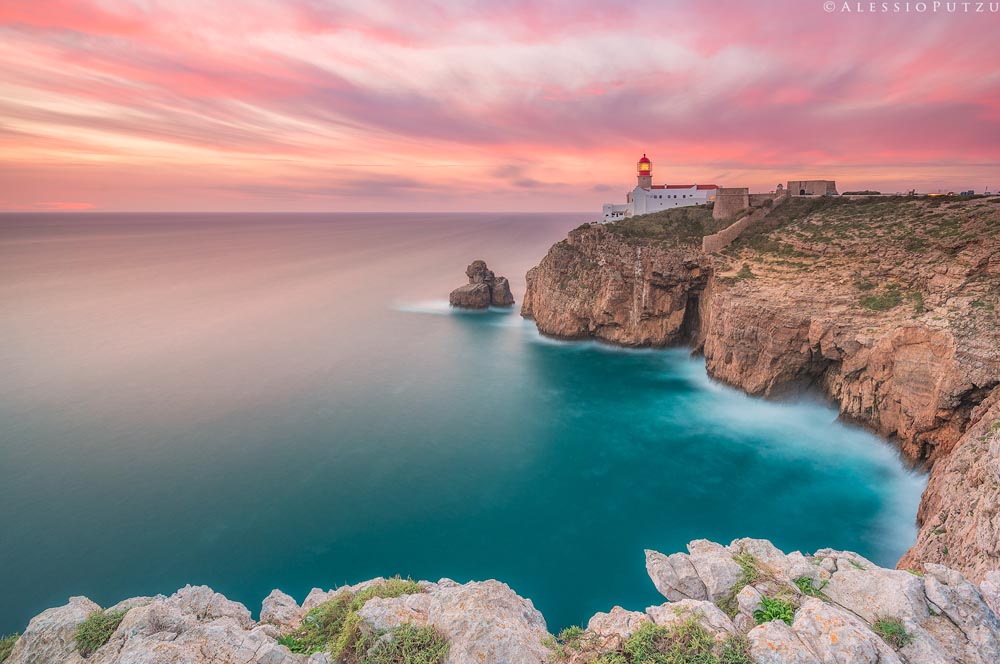 Cabo de São Vicente
Taken in Portugal
With NiSi V5 PRO holder, Landscape polarizer, ND (6 Stops), Hard GND (3 Stops)
Z: Do you have a preference while shooting? How did you develop your style in regards to your landscape works?
A: As I said before, I love shooting by the sea, or anything has water in the frame, as it's the main element, alongside with the clouds, on my photos.
It took years of different tests to find my workflow, and since then, I can post-process some of my pictures in probably less than 10 minutes, as I love to capture everything I need in a single exposure right in the camera so I don't have to spend hours on Lightroom and Photoshop editing a picture, and use that time to plan another travel somewhere in the world.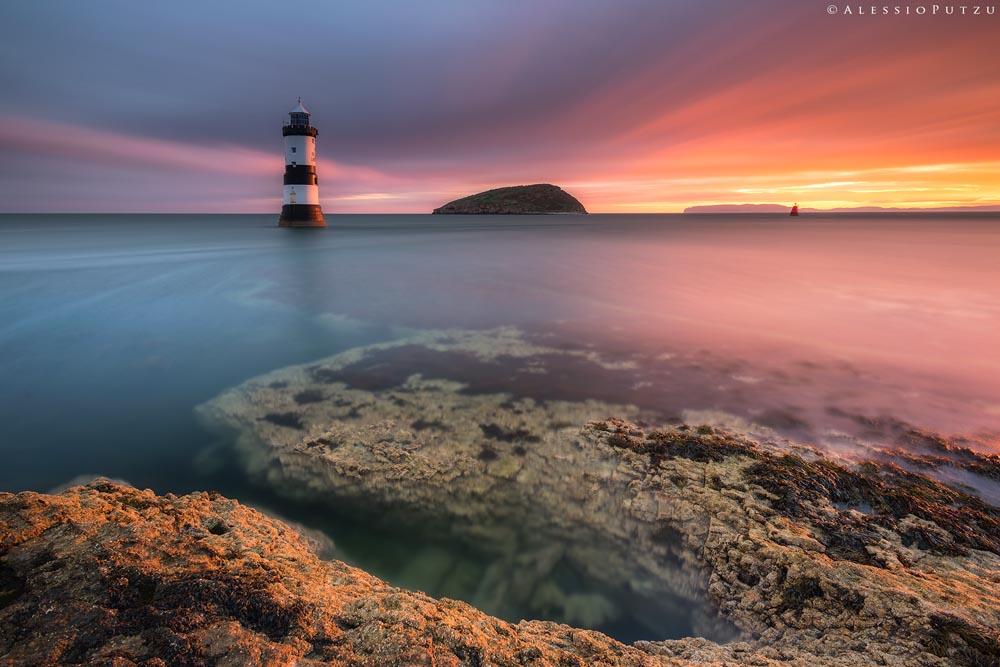 Penmon Lighthouse
Taken in Anglesey, the UK
With NiSi V5 PRO holder, Landscape polarizer, ND (8 Stops), Hard GND (3 Stops)
Z: When did you start using NiSi filters and why?
A: It was around 2010 when I bought my first NiSi circular ND to start with long exposure photography, then I tried a variety of other brands. Since December 2015 I joined the Global Ambassadors Team of NiSi, enjoying every day the awesome quality of the brand, and the absolute removal of colour cast in the filters helped me a lot with post-processing, as I don't need to correct it anymore in post-processing (and with other brands it took a lot of time trying to fix it, and sometimes with bad results).
Old Man of Storr
Taken in Skye, Scotland
With NiSi V6 holder, Landscape polarizer, ND (3 Stops), Hard GND (3 Stops)
Z: Which NiSi products do you usually use in your work?
A: The amazing NiSi V6 with the Landscape CPL, the Hard GND 3 Stops and my favourite NDs ever created, the ND 8 Stops and the ND 6 Stops.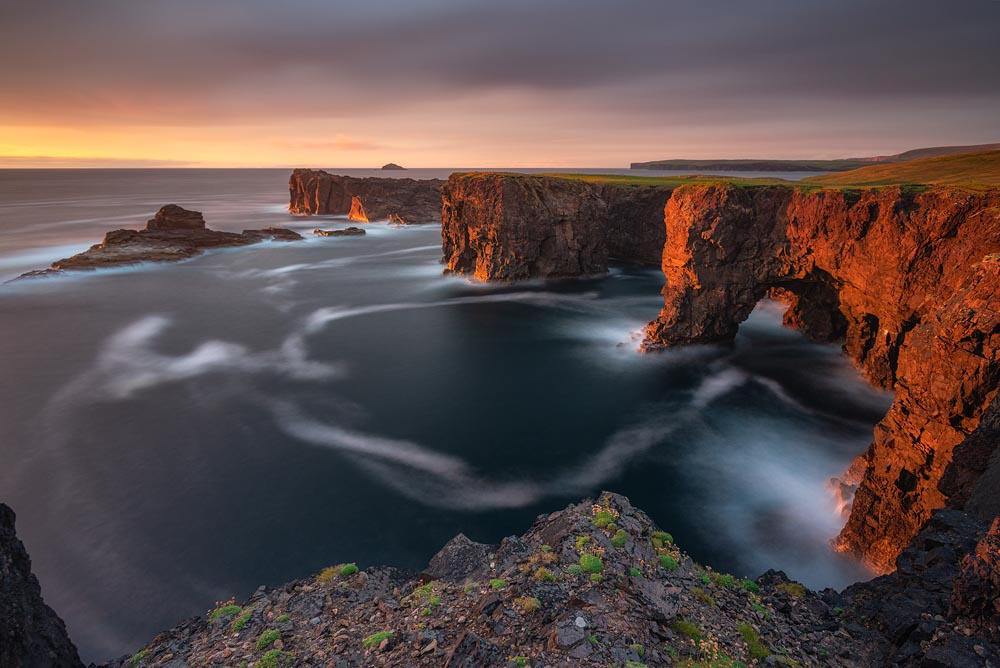 Sea Arch
Take in Shetland, Scotland
With NiSi V6 holder, Landscape polarizer, ND (8 Stops), Hard GND (3 Stops)
Z: Among all the photos you took with NiSi filters, which one is your favorite? What went into creating it?
A:  I put a lot of planning into my photos and checking constantly the forecast to get the best light available, I took my favourite one while I was in Skye, Scotland. A whole week without any occasion to take a single picture because of the poor weather. But constancy and determination played a good role alongside with luck, the sky opened just in time for capturing 9 photos to create a panoramic photo of the Cullin Mountains. Range of the whole river boosted by the previous rains, and with a lot of rain still falling, the perfect nano coating of the NiSi filters helped a lot while cleaning the filters and there are no issues in the final image.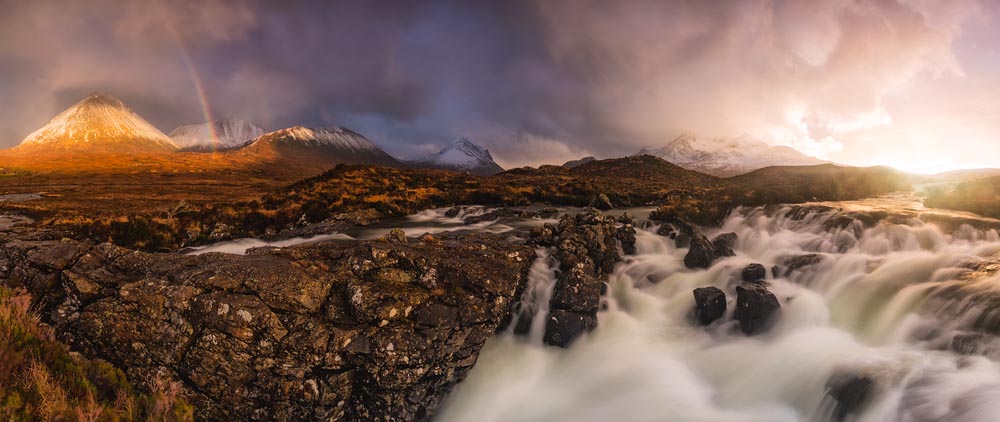 Cuillin Mountain Range
Taken in Skye, Scotland
With NiSi V5 Pro holder, Landscape polarizer, ND (4 Stops), Medium GND (4 Stops)
Z: Could you share the most impressive moments in your shooting?
A: They are probably when I'm on the local Pub in a small British Town ahahaha. Jokes apart, it's when I forecast a good sunrise or sunset and it happens (let's say that I perfectioned my forecast skills in the past 5 years with the very challenging British weather and it doesn't have any more secrets to me, but never say never), so whoever is with me, and most of the time my clients from my workshops, stay in awe in front of a beautiful location with the perfect light.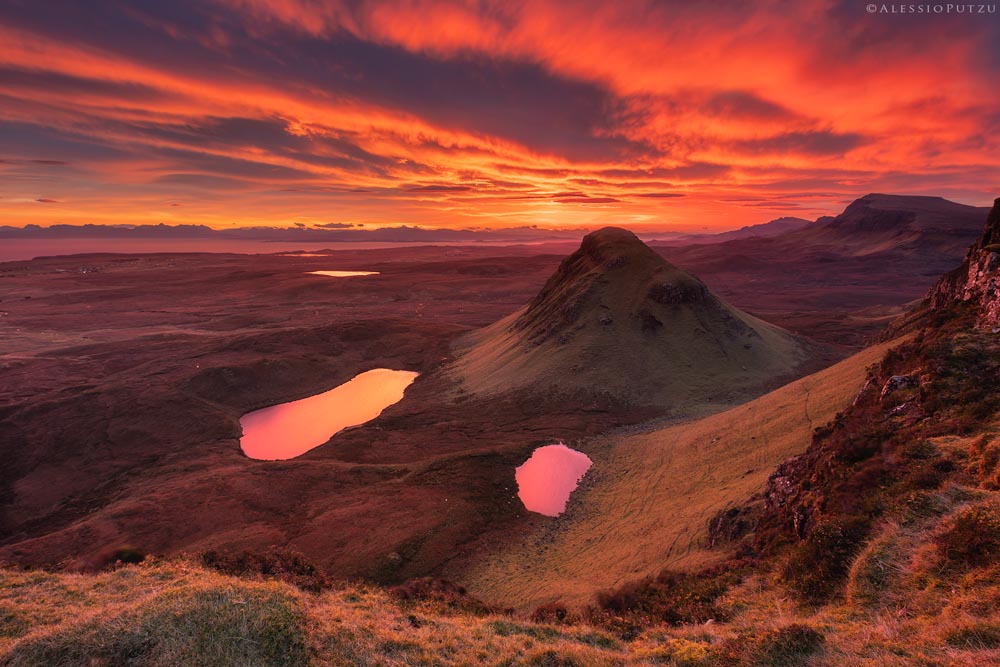 The Quiraing
Taken in Skye, Scotland
With NiSi V6 holder, Landscape polarizer, ND (6 Stops),
Medium GND (2 Stops), Hard GND (3 Stops)
Z: What do you think is the key to making a great landscape photograph? Any advice you would pass on to new photographers?
A: Understand the light, it's what makes the whole picture, and get the best light available that you can capture. Go outside and try to understand and master your vision together with the camera. Scout the best composition you can get from a location and go there hours before, so once you find it, stick with it until you get the best moment to describe what you just saw with a photo.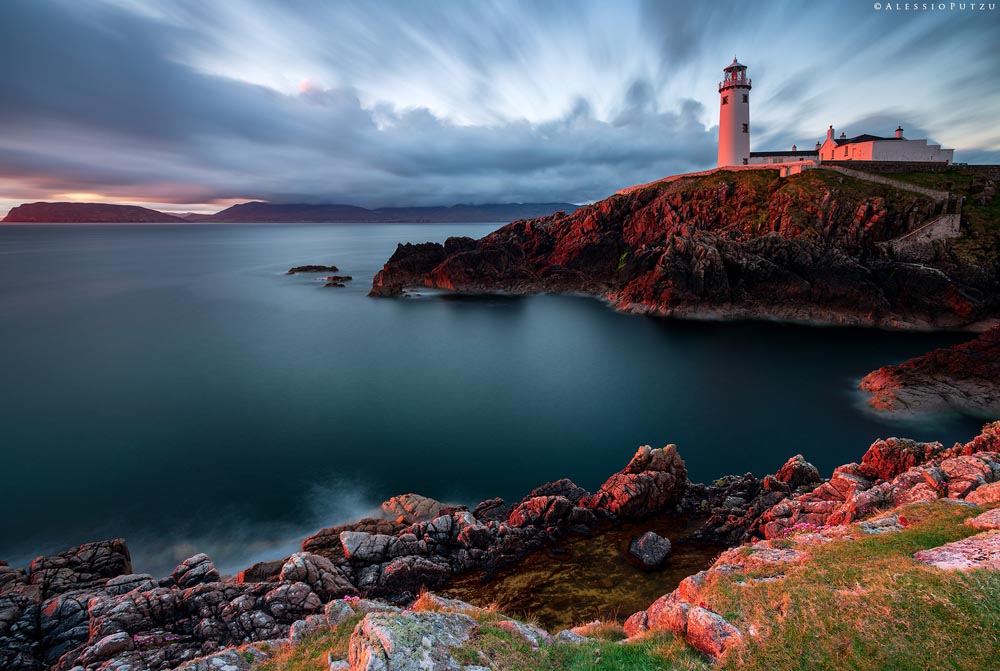 Fanad Head Lighthouse
Taken in Donegal, Ireland
With NiSi V6 holder, Landscape polarizer, ND (6 Stops), Medium GND (4 Stops)
Z: What plans do you have for the future, photographically?
A: Moving towards being a full-time photographer. I love to teach on my workshops and my clients always come back with a smile on their faces, but my main goal is to own a campervan and travel to the best places on the planet and capture them with the best light they can have. Since photography is getting more and more dominated by Social Media (and I'm not a big fan of it), I just want to unplug everything and just go and discover a place for myself first, then show my vision to others.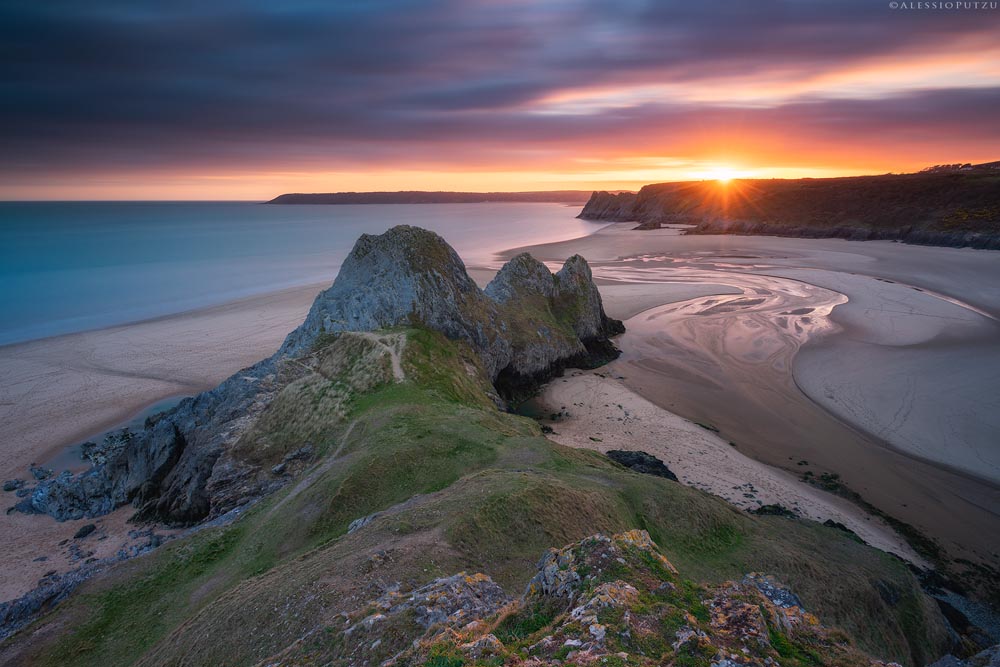 Three Cliffs Bay
Taken in Gower, the UK
With NiSi V6 holder, Landscape polarizer, ND (8 Stops), Hard GND (3 Stops)