Every click of the camera teaches you something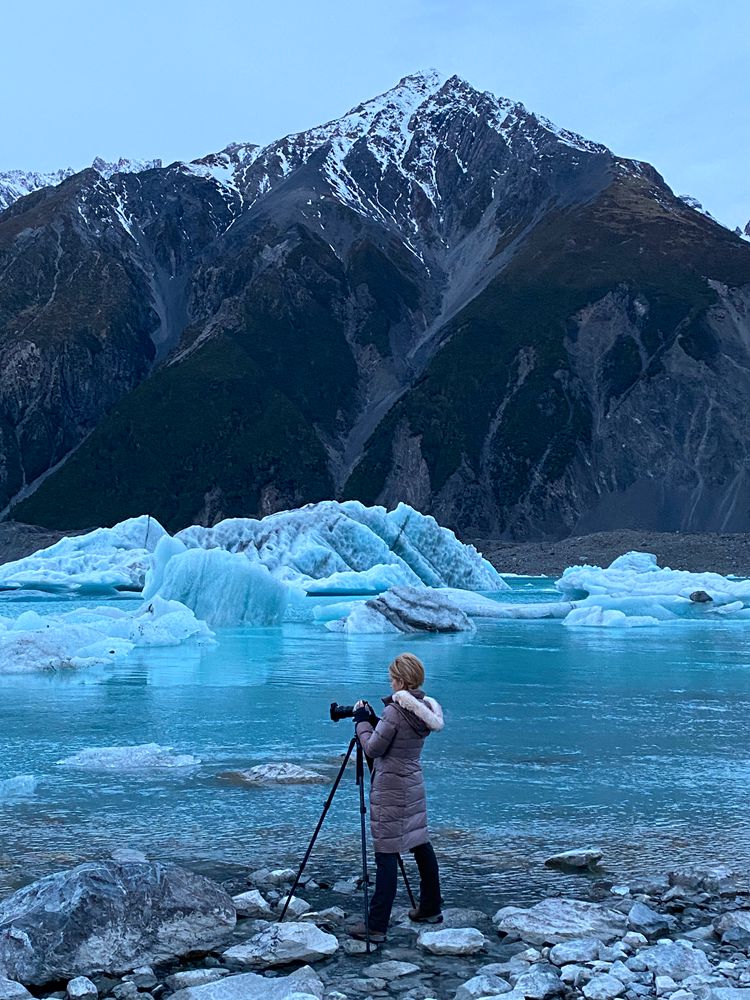 Deb Clark is a landscape, seascape and tourism photographer based in Hamilton, New Zealand. She is a 'Featured Photographer' of Nikon NZ and was one of the ten iconic photographers chosen to exhibit in 'Iconic Future'. Her work has been published in LENS Magazine, InSpades magazine and various other publications. NiSi is happy to catch a few secrets behind Deb's work through this interview.
Z for Zoe and D for Deb Clark
Z: Hi Deb, Thanks for being with us here! Firstly, could you share with us three random facts about you?
D: I danced Jazz ballet for many years.
I have 3 education and teaching Qualifications and am a qualified hairstylist.
I am an avid supporter of rugby and the New Zealand All Blacks.
Z: When did you start interested in photography? And how did you turn it into your career?
D: I was given my first camera 5 years ago. An old crop sensor. It was very basic and made me have to work hard to get a good image. This introduction was invaluable as it turns out. There was so much to learn and remember but it was a good solid basis on which to move forward from. When I took my first decent long exposure image I was hooked. I never had a plan to turn it into more than a hobby but as I got better good things started to happen.
I have been incredibly lucky to gain support from industry companies and I am now very firmly a Nikon shooter thanks to Nikon NZ. My camera of choice is the Nikon Z7. It's a full frame, mirrorless, reasonably light camera which is essential for me as weight is an issue when you hike up mountains and for long periods of time. Becoming an ambassador for NiSi Filters Australia and New Zealand motivated me to keep going. They provide me with those essential pieces of wonderful glass that allow me to specialise in long exposures. I am also an ambassador for F-stop Gear and use their Kashmir Bag which is specially designed for my smaller frame.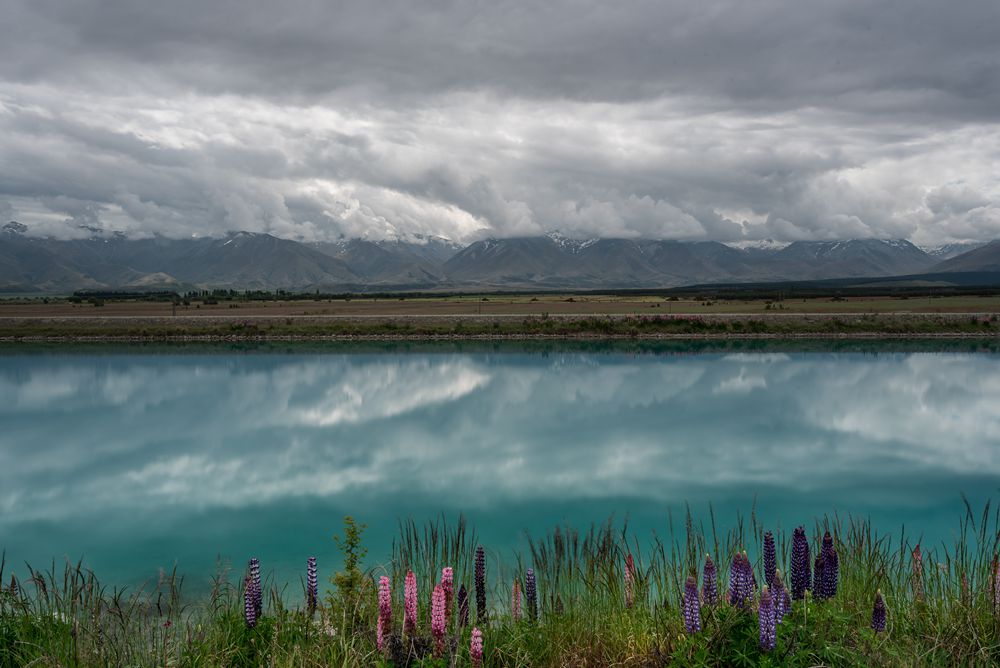 Tekapo Canals
Taken with NiSi Soft GND (3 Stops) + ND (10 Stops) + CPL
Z: What details do you believe make the best photographs? How do you go about focusing on them in your work?
D:
Timing light
I generally prefer to shoot in soft light. Golden hour is perfect for this but a slightly overcast day, or light through trees can give you something special.
Knowing what time of day to shoot in that will give you the result you are after. Favorites of course are pre-sunrise and after sunset. If the weather is being kind, then you will get colour at this time. Sometimes though, the image needs to be taken during the day, for example when you want sunlight on the water so that polarizer will do its job of seeing through.
Composition
What in the scene draws you in? Even with research preparation nothing beats taking a walk around. Don't try and capture everything. Keep it simple and focus on the leading line. The rule of thirds can be a good starting point but I don't get hung up on it.
Editing
I like my images to reflect how it really was. I start with a relatively simple workflow. Darken the highlights, lighten the shadows, make key features stand out a little more and sometimes I even out the colour a little. If I haven't tidied up the image in 15 minutes then generally I won't use that photo as I think it wasn't good enough to start with. In saying that I will always go back later for another look and there are images that may require more time when removing unwanted objects like power lines.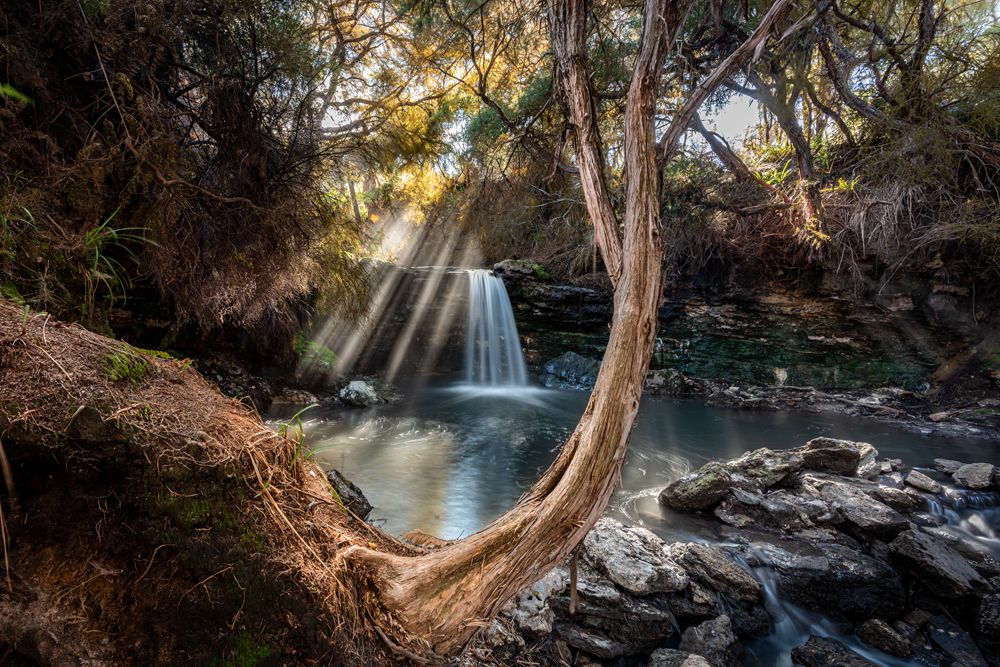 Thermal Waterfall
Taken with NiSi ND (6 Stops) + CPL
Z: Do you aim for your images to tell a story or do you like to leave them open to interpretation?
D: Definitely I want to tell the story. I want people to feel like they are standing right where I took the photo.
I am inspired by the incredible diversity nature has to offer. The location, time of day and seasons offer up a uniqueness that is our privilege to capture.
Pre sunrise is my favorite time to shoot. There is something extra special and mysterious that comes through in photos taken at this time and I want people to feel that.
Kirkjufell
Taken with NiSi Soft GND (4 Stops) + ND (6 Stops) + CPL
Z: When did you start using NiSi filters and why?
D: I have been using NiSi Filters for approximately five years. I previously used another brand and I was always disappointed with the colour casting. Initially I bought a couple myself to try and could not believe the difference. NiSi Australia then asked me to become one of their team of ambassadors. I was thrilled to join this amazing group of photographers, using and promoting filters that I totally believe in.
Z: Which NiSi products do you usually use in your work?
D: My go-to filters are a 1.2 ND soft grad, 6 stop and polarizer. I never leave home without them. I also use a 10 stop and occasionally a 0.9 ND soft grad. In my kit is a 15 stop which is perfect for over bright days and when the cloud isn't moving and you need that extra time and a set of Explorer filters. These are great for hiking as they are tough and durable.
I shoot with a Nikon Z7 so use the NiSi 100mm filter holder for the Nikon Z 14-24. I prefer the 100mm system as it's lighter and I find it easier to use.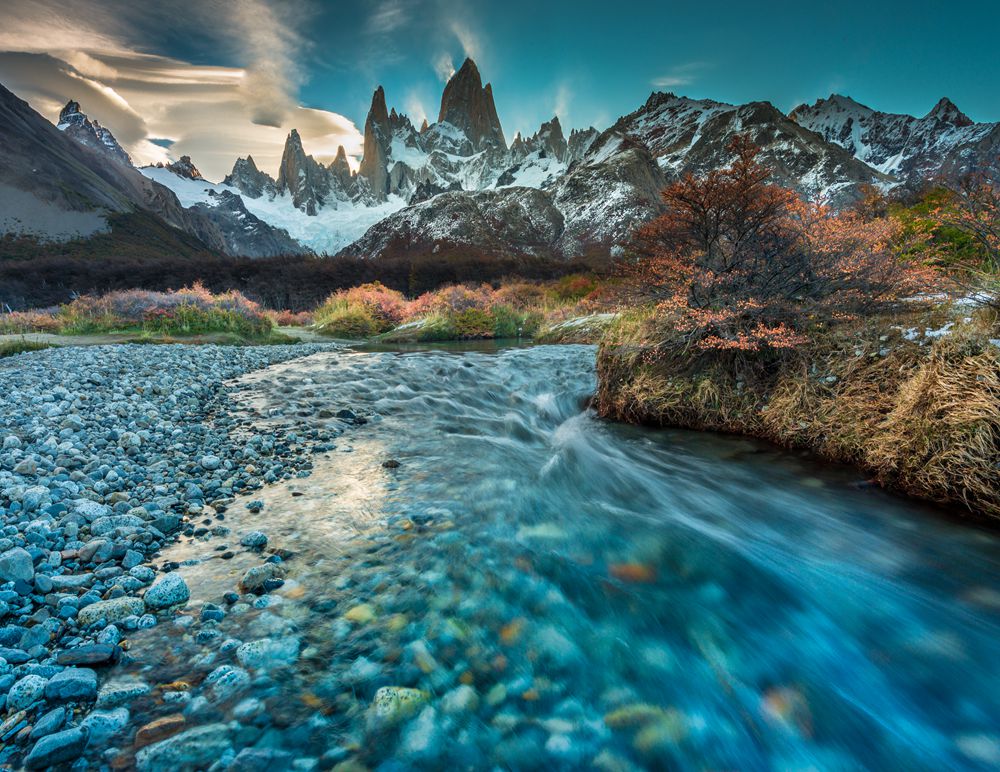 Poincenot Patagonia
Taken with NiSi ND (6 Stops) + CPL
Z: Among all the photos you took with NiSi filters, which one is your favorite? What went into creating it?
D: My image 'Ashburton Lakes'.
Usually I'm all for the drama of clouds created using long exposure techniques but on this incredibly cold morning a simple 8 seconds was all it took to capture this image of a perfectly clear sky. The NiSi Polarizer, 6stop and 1.2 soft grad all came into play because although it was right on sunrise the light and sky were very bright. I love how the filters really show off the texture of the frozen lake in the foreground and they smoothed out the water to make the reflection really pop.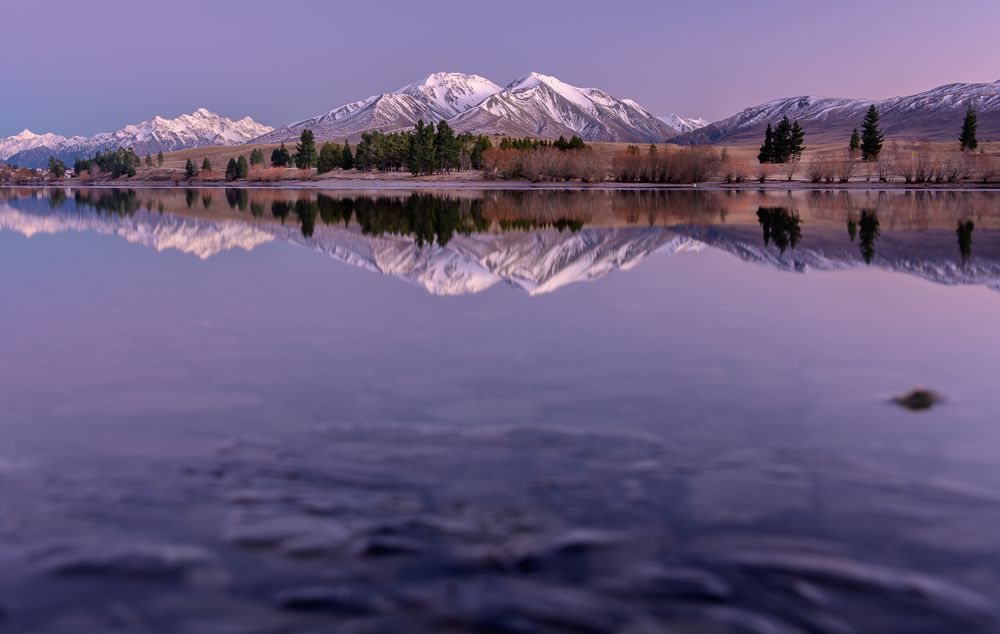 Ashburton Lakes
Taken with NiSi Soft GND (4 Stops) + ND (6 Stops) + CPL
Z: Any tips you would give to emerging landscape photographers?
D: The very best piece of advice I was given when I started was to shoot, shoot and shoot some more. Every click of the camera teaches you something. Be patient. Good things take time.
Be prepared to invest huge amounts of time in perfecting your craft. I believe you can learn and work hard in order to do something well. However, nothing replaces natural talent, and this is critical to producing images that stand out from the rest. Shoot everything to start with until you find out what inspires you. Practice, practice, practice. Taking an image from good to exceptional is not luck. It's the result of hard work.
Find some people who inspire you and follow them. Save images you can refer to. Research where you are going. What is the best composition, how will you get there and what time of day will work best? Where does the sun rise and set?
Research techniques, and just get out there and try them. Be open to other ways of doing things. If you stop being open to learning … You may as well stop.
Spend time looking at the work of others. The Nisi Fine Art Photography books are incredibly inspiring.
I also think it's important to shoot and talk with other photographers on occasion. Understand why they do the things they do.
Don't be afraid to ask for what you want. Put together a good, targeted portfolio and make it accessible to potential clients. Get your name out there by entering competitions and submitting to media. To start with, offering a small service or image for free can be your opportunity to build relationships. After that though, charge professionally every time.
Social media is critical these days so be active often. Post regularly and at the same time of day, stick to a theme so your account flows and stay true to the photography you love. If you shoot more than one type for example landscape and macro then have separate accounts that promote these works.
Learn to say no. You don't have to accept every job. Think it through. Is this going to help you towards your goal of being accepted as a professional? I get offered many opportunities to promote products and services. They must fit with the vision I have for where my work is going. If they don't, I turn them down. I have to believe in what I am selling, if I don't then more harm than good could be the result.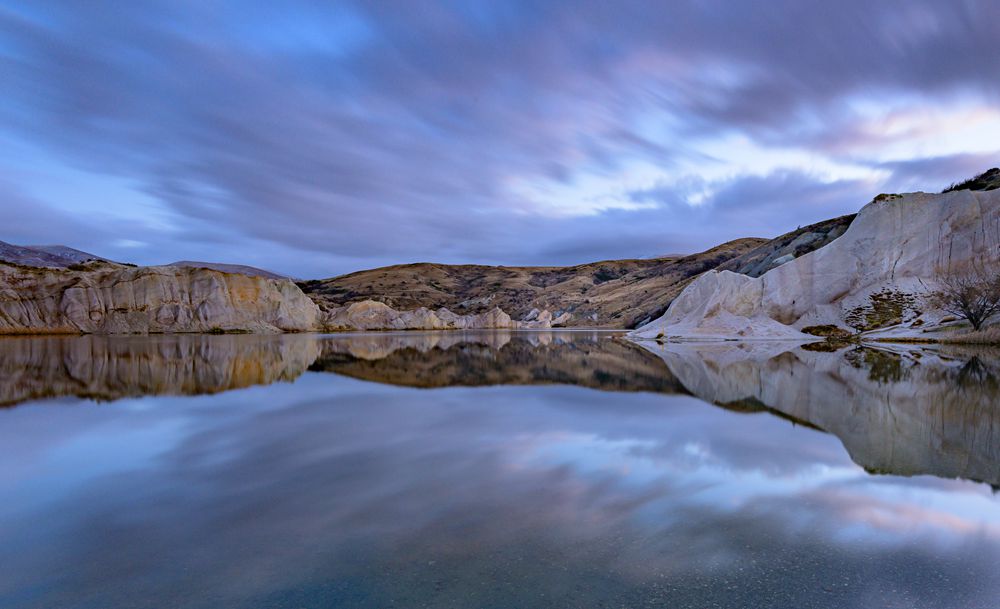 St Bathens
Taken with NiSi Soft GND (4 Stops) + ND (6 Stops) + CPL
Z: What are your future plans with photography?
D: This year I plan to work more with depth of field. Some work I recently did involve a lot of this, and I found that I really enjoyed it. It is important to get excited and be inspired by new things.
Landscape photography will always be my first love. I love that I get to be out in nature, and the journey I go through to get the final image is part of the magic of the experience. Sales of these images through my website are substantial and I like to keep things fresh so getting out shooting is the priority.