The more I feel connected with nature, the more I feel alive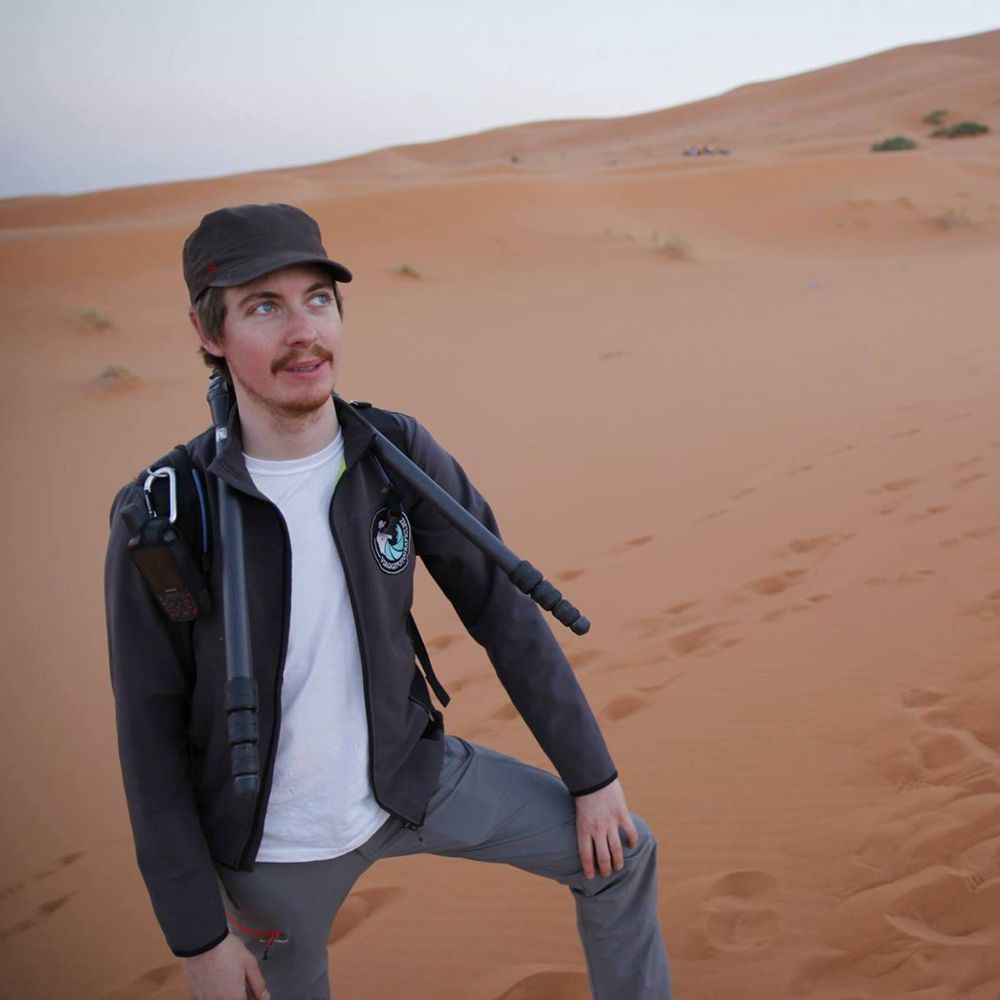 Andrea Pettinari was born and lived in Brescia, passionate about photography since his adolescence, he turned his passion into work after graduating from the photography academy. During his career he has the opportunity to work closely with professionals in the sector that lead him to have a greater awareness of the photographic medium. Andrea loves to travel in search of breathtaking views and evocative places, and also has a great experience in running workshops. NiSi is glad to have this chance to chat with him about his experiences and work.
Z for Zoe and A for Andrea Pettinari
Z: Hi Andrea! Thanks for being with us here! Firstly, could you share us three random facts about you?
A: I've been playing drums since I was 14 and have played in three rock bands. I love playing rock and funky!
I love mountains and I love trekking, wandering among peaks, being in the midst of high altitude landscapes. These places are able to give you peace and harmony while make all your senses ready for action.
I really love waterfalls! Give me a waterfall and I can spend hours and hours shooting without getting bored.
Plitvice Lakes, Croatia
Taken with NiSi V6 + ND (6 Stops) + Landscape CPL
Z: How did you get into photography? What does it mean to you, to capture nature with a camera?
A: Since a very young age I loved photo shooting with various compact film cameras, but in 2007 I approached photography in a more serious way buying my first DSLR camera, I still remember it, a Canon 400D!
I started experimenting, learning about the techniques and shooting non-stop, until I enrolled in the photography academy of my city, Brescia (Italy), where I spent three years studying various genres and techniques. During those years I realized that landscape photography was never contemplated by anyone.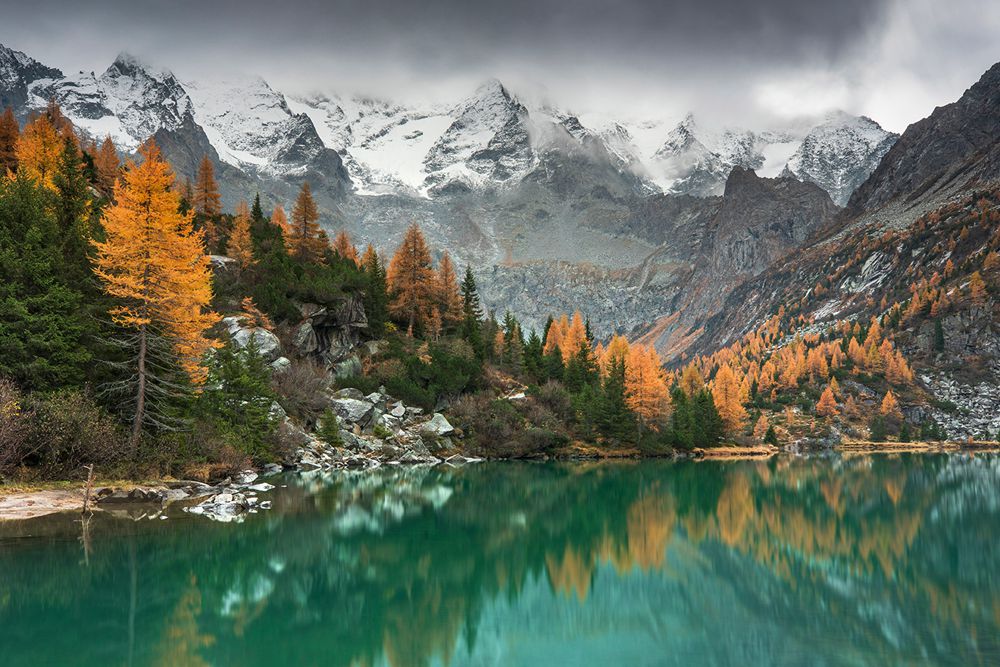 Aviolo Lake, Italy
Taken with NiSi V6 + ND (6 Stops) + Medium GND (3 Stops) + Landscape CPL
I had to learn everything by myself about landscape photography, joined the photography forums and got inspired by the greatest masters and practiced a lot.
For me, shooting nature with a camera is first of all a very intimate and personal experience, a lifestyle that leads me to relate to Mother Nature in every aspect.
And for me a landscape shot is not for its own sake, but brings along the feelings I'm experiencing in that moment, the sounds, smells and emotions I got.
Val di Genova, Italy
Taken with NiSi V6 + ND (6 Stops) + Landscape CPL
Z: What do you think makes a good landscape photo stand out from the average?
A: For an excellent landscape photo shot, which is above average, it is very important to make the technical part feel natural: what matters in that moment is the heart and eyes must not be distracted by anything else.
It's also very important to be patient, to have enough patience and practice in order to be in the right place at the right time, because the perfect light is sudden and fleeting.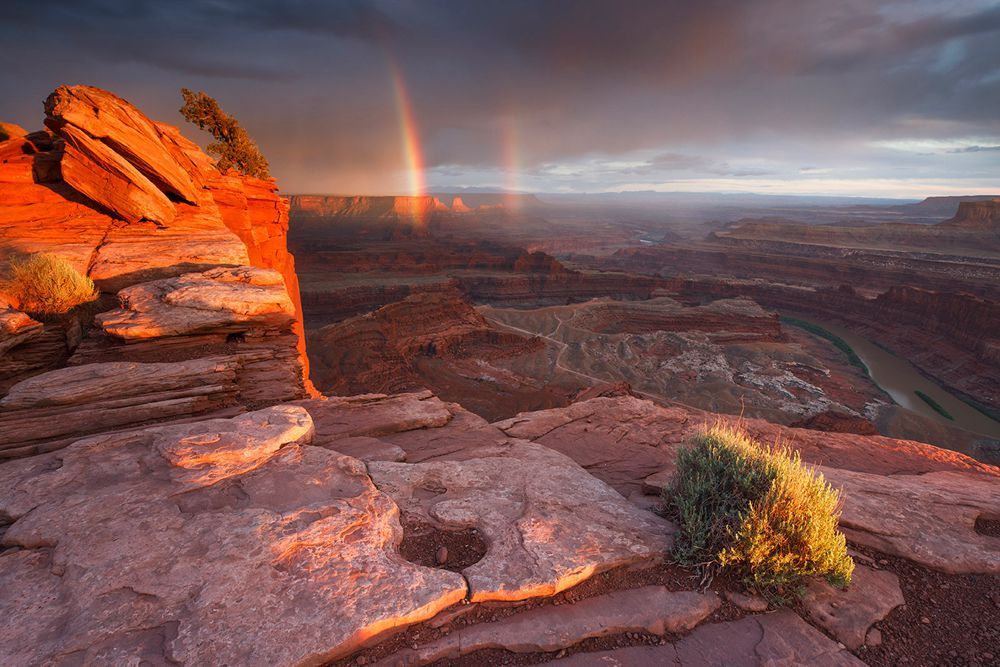 Dead Horse Point, the US
Taken with NiSi V6 + ND (6 Stops) + Landscape CPL
Z: What are the typical preparations that need to be made before a photo walk?
A: Planning a photo walk helps a lot with the success of a shot.
And having an idea of what the weather will be like makes you understand the fate of your shots. The PhotoPills is a must-have app for any landscape photographer. This app is able to provide you a wide range of very useful information.
Also having adequate clothes that can protect you from rain or snow is essential. That can help you not be surprised by Mother Nature and be forced to leave the location.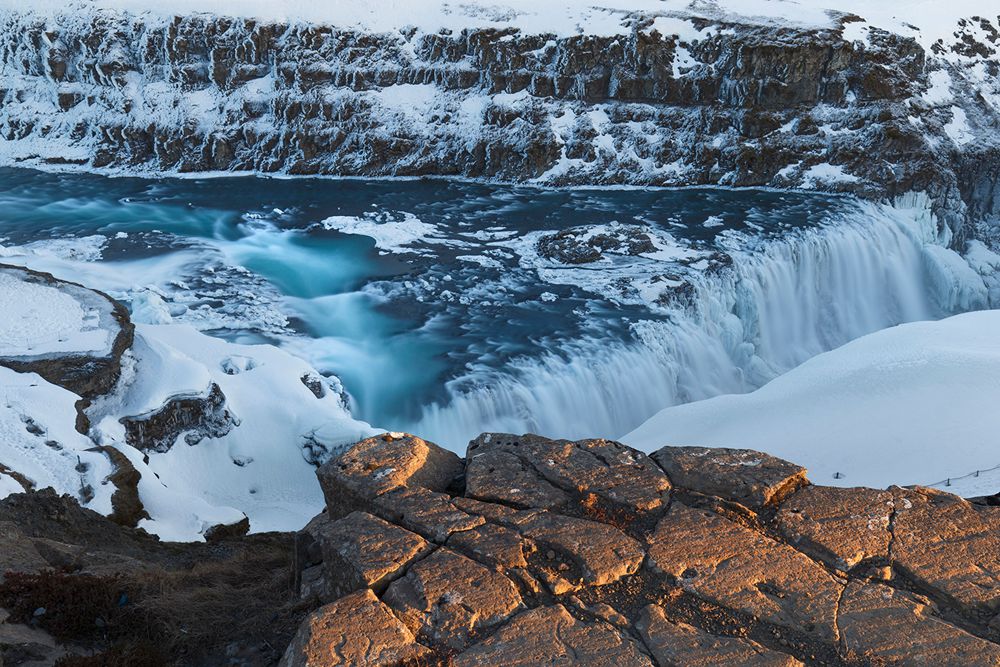 Gullfoss, Iceland
Taken with NiSi V6 + ND (6 Stops) + Landscape CPL
Z: When did you start using NiSi filters and why?
A: I started using NiSi filters in 2018, when we approached this brand with Viaggifotografici.biz and started a wonderful collaboration.
Now I have routinely used filters for my shots, before that I only used the circular ones.
Since I started using the plate system, I have to say that it has greatly improved my workflow, saving me a lot of time in post-production.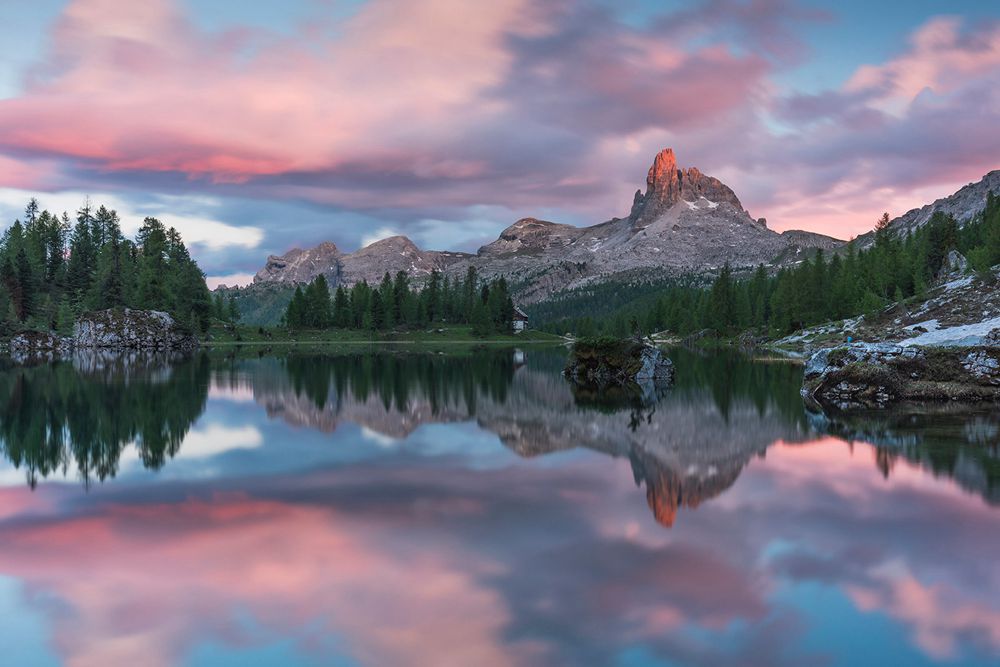 Federa Lake, Italy
Taken with NiSi V6 + ND (3 Stops) + Medium GND (3 Stops) + Landscape CPL
Z: Which NiSi products do you usually use in your work?
A: For my photography kit, I chose the 100mm plate system, I currently have two holders, a V6 and a V5 PRO with their polarizers, the Landscape CPL (which I love) and the normal CPL.
For the plate system, because I love ND filters, I have the following: ND 8, ND 64, ND 1000 and ND 32000.
I also have three 3-stop GND filters (soft, medium and hard) and a Natural Night filter.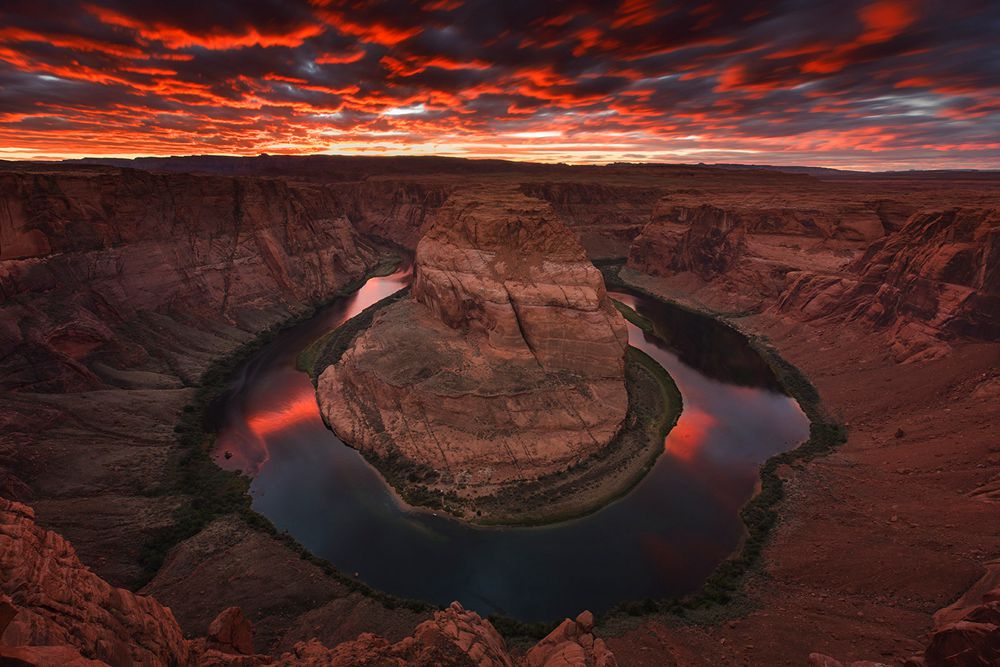 Horseshoe Bend , the USA
Taken with NiSi V6 + ND (3 Stops) + Hard GND (3 Stops) + Landscape CPL
To keep the gear light during my trekking I also have a circular ND 64 and a polarizing filter.
Vestrahorn, Iceland
Taken with NiSi V6 + ND (3 Stops) + Medium GND (3 Stops) + Landscape CPL
Z: Among all the photos you took with NiSi filters, which one is your favorite? What went into creating it?
A: It is very difficult to choose, because about every place I've visited I have my favorite shots, but if I have to choose a favorite image right now, I will choose it based on the difficulty I faced to get it.
The shot of the magnificent Mont Saint Michel is a classic, nothing original, but it was taken in a very difficult and particular situation.
It was possible to capture the S-shape on the first floor thanks to the low tidal coefficient, which allowed the area to stay dry, otherwise that would be unreachable. In addition to this, the most difficult part was the strong and unexpected gusts, about 120km/h, just when I opened the tripod that literally made it fly over my head! And the heavy rain made the work even harder, forcing me to clean the filters constantly.
However, I knew that the horizon in a distance was free from clouds and it could offer me an interesting situation, but the only way to get it was to wait for the mercy of Mother Nature.
Sometimes, however, waiting is the best thing to do and it allowed me to create this image. It looks normal, but has a very interesting background. In getting the satisfactory result, NiSi's V5 to V6 upgraded filter holder also played a great role.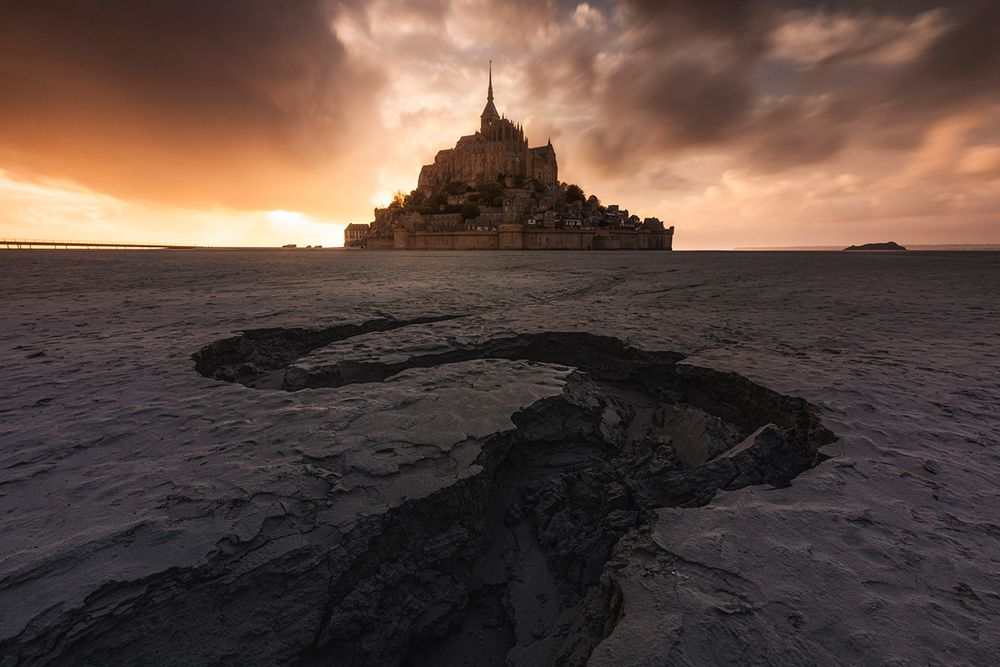 Mont Saint Michel, France
Taken with NiSi V6 + ND (6 Stops) + Medium GND (3 Stops) + Landscape CPL
Z: What tips would you give to emerging landscape photographers?
A: In the last few years, I have seen more and more photographers focus on the method and post-production, and forget a fundamental part of the work: the eyes.
Knowing how to better manage your camera and the files in post-production is very important, but beyond that, my advice is to learn how to manage your emotions and use them while shooting, to seek for "real" natural moments, rather than recreating them in post-production.
If you get excited, if you can "see" the landscape in front of you and bring it to live, your shots will certainly benefit from it and give more positive vibe.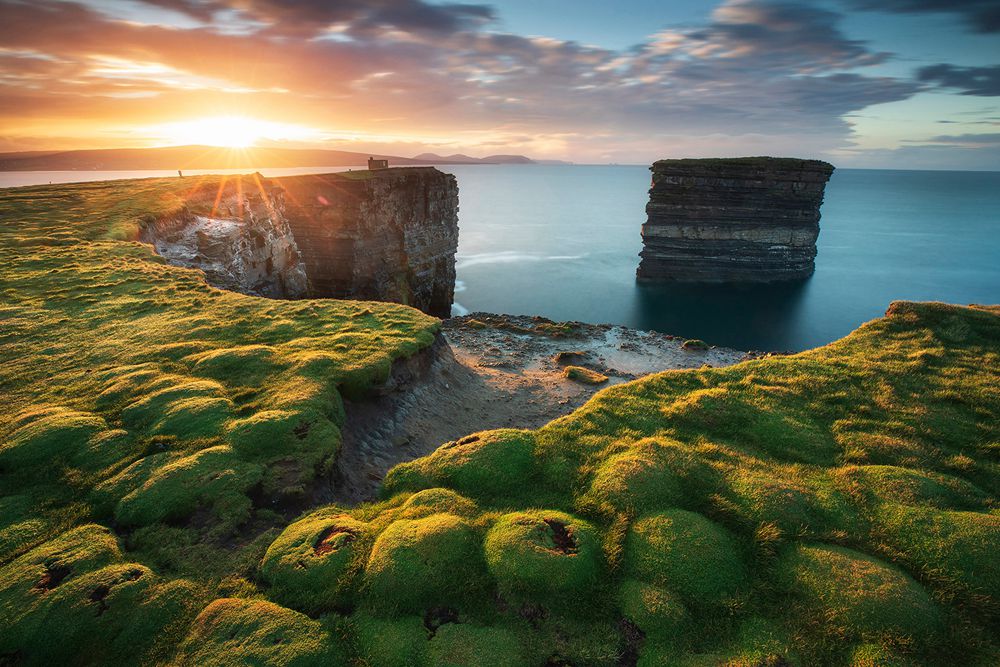 Downpatrick Head, the UK
Taken with NiSi V6 + ND (6 Stops) + Medium GND (3 Stops) + Landscape CPL
Z: What plans do you have for the future, photographically?
A: The project Viaggifotografici.biz, since 2014, has led me to realize many of my photography dreams, and visit some of the most beautiful locations in the world. This is the job I have always wanted since I started photography in the early days, and I really hope this bad situation due to the virus to end soon, so I can keep my future plans to continue traveling and visiting new places around the world: the more I keep connected with nature and the beauty of the earth, the more I feel alive!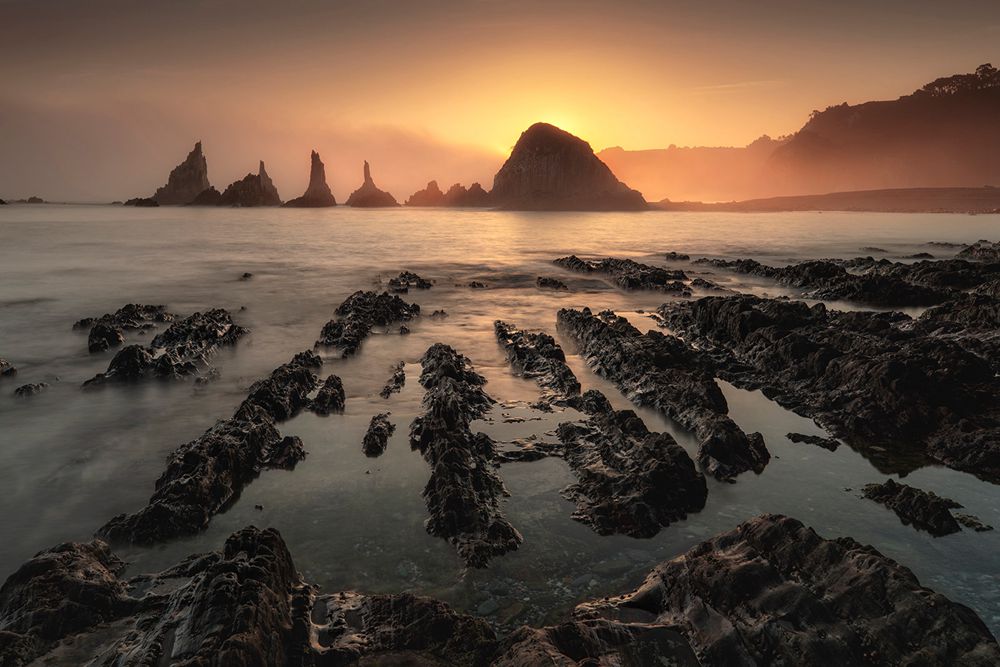 Northern Spain
Taken with NiSi V6 + ND (3 Stops) + Hard GND (3 Stops) + Landscape CPL