I can't even imagine a life without nature and photography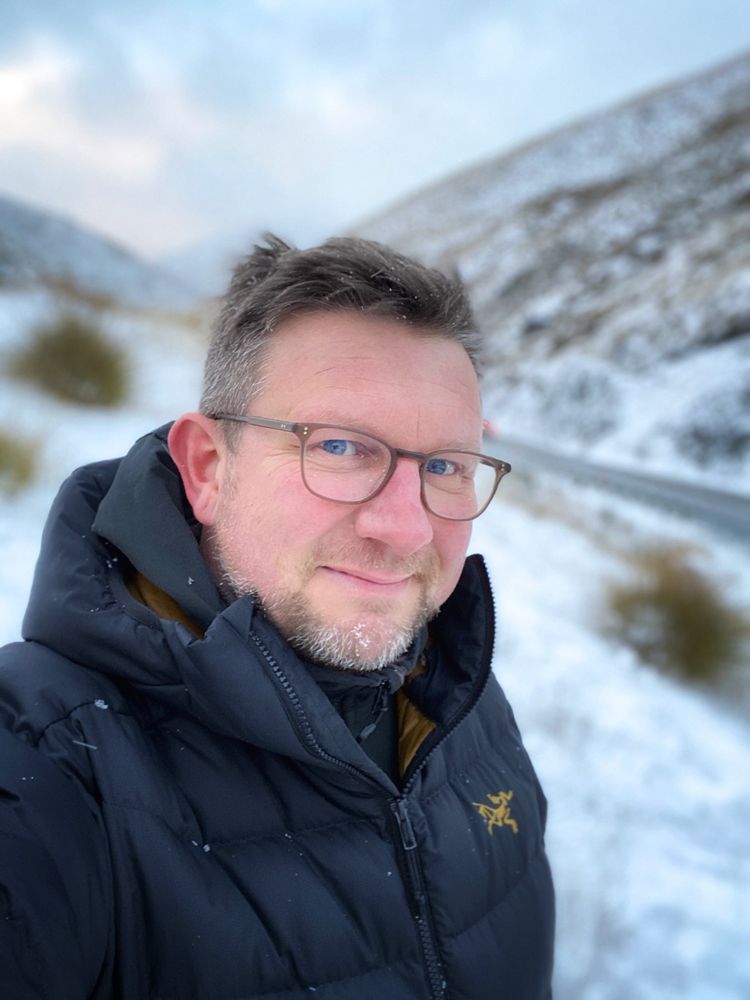 Brett Wood is an Australian landscape photographer who grew up in a farming region of New South Wales. He moved to New Zealand 20 years ago and developed a deep connection with this country. Brett has now turned his photography hobby into a fully-fledged career, running a number of photo workshops in places like Canada, Yellowstone and Africa. In recent months, He has also started shooting videos and created his own YouTube channel. NiSi is very grateful to Brett for taking the time despite his busy schedule to talk to us about his work and the vision behind it.
Z for Zoe and B for Brett Wood
Z: Hi Brett! Thanks for being with us here! Firstly, could you share us three random facts about you?
B: I love fly fishing.
I'm a good cook for a boy and do enjoy cooking and food.
I have no formal education, I left school at age 15.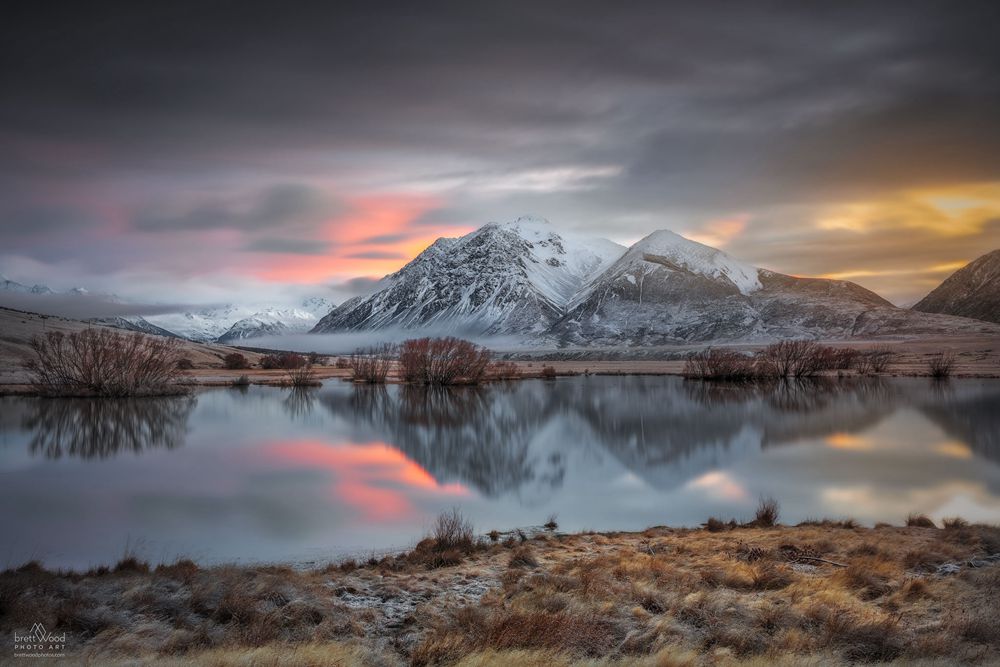 Taken in New Zealand
Z: What first drew you to the photography world?
B: That's simple, a love of nature.
I've always loved being out and nature. I guess I wanted to share that vision with others and that will never change.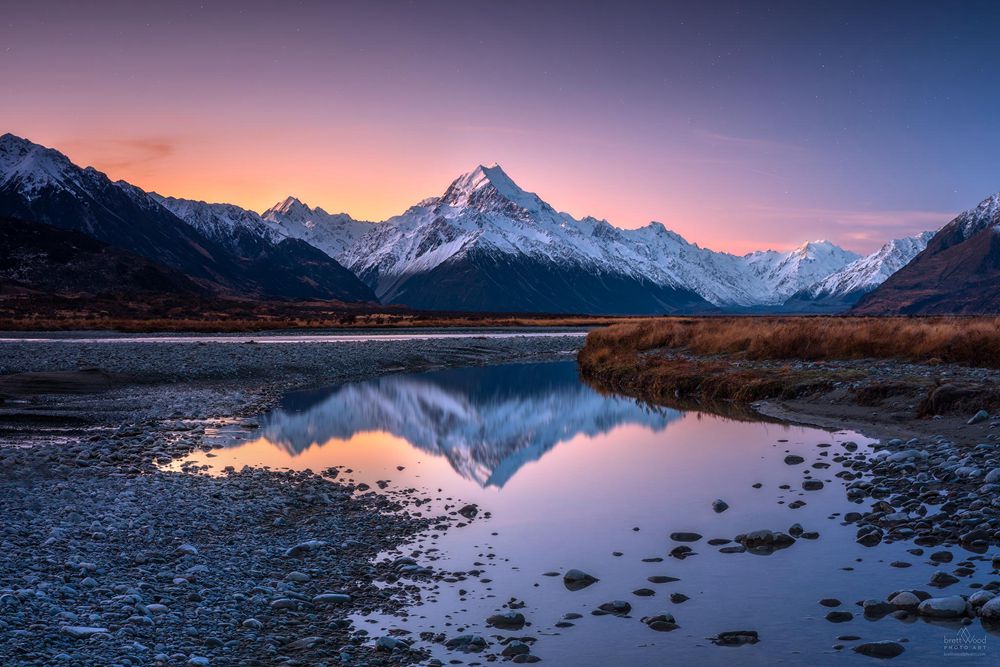 Taken at Mount Cook, New Zealand
Z: How has nature and photography played part in shaping the person you are today?
B: Nature and Photography always have and always will have a huge influence on my life. To be honest I can't even imagine a life without either of them, I get sad thinking about it.
My deep love and passion for both nature and photography sent me on the path I'm on today, I quit a successful corporate career to follow this path and have no regrets. It's made me a better person and taught me humility and peace. Both nature and photography have brought out my true spiritual side.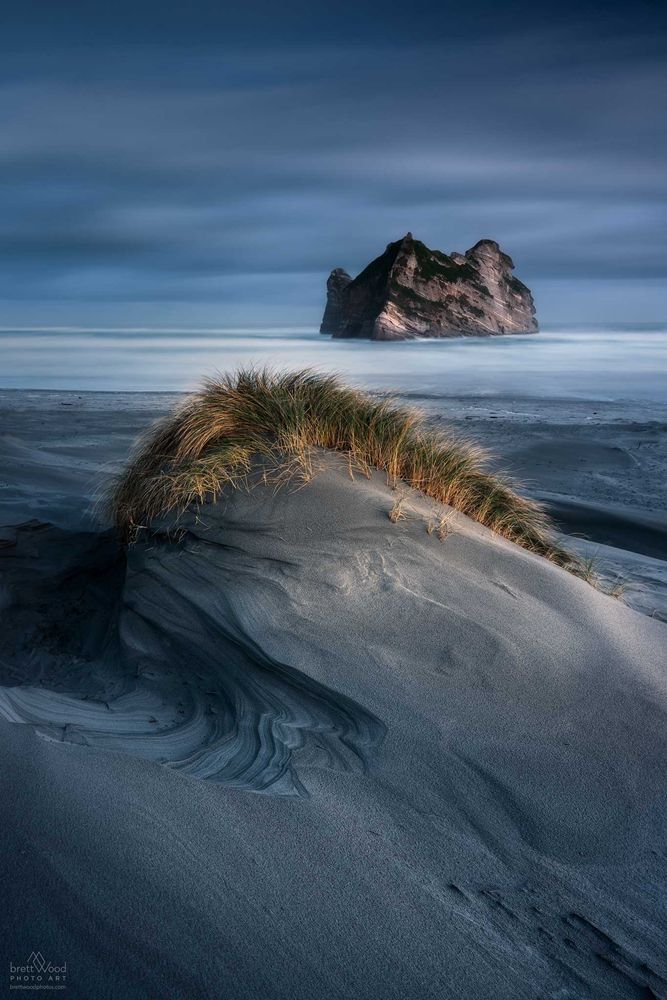 Taken in New Zealand
Z: In the profile on your website, you call New Zealand "my spiritual home". What did you find so unique about New Zealand landscapes as a photographer?
B: I've been very fortunate to have travelled the world over the years with my photography career and I've seen some truly majestic sights, but I always come back to New Zealand and believe it is the most beautiful place on earth. It's very hard to explain but I feel a deep spiritual connection and belonging with this country. It often sparks strong emotions within me. (I know that sounds deep but it's how I feel here).
Taken at Lake Matheson, New Zealand
Z: When did you start using NiSi filters and why?
B: I first started using NiSi filters in 2016, after a connection with Andrew and NiSi Filters Australia, I had heard great things about the productsand wanted to get involved. Since I've got to know the NiSi Australia family and used the products extensively, I am a loyal supporter of the brand and family.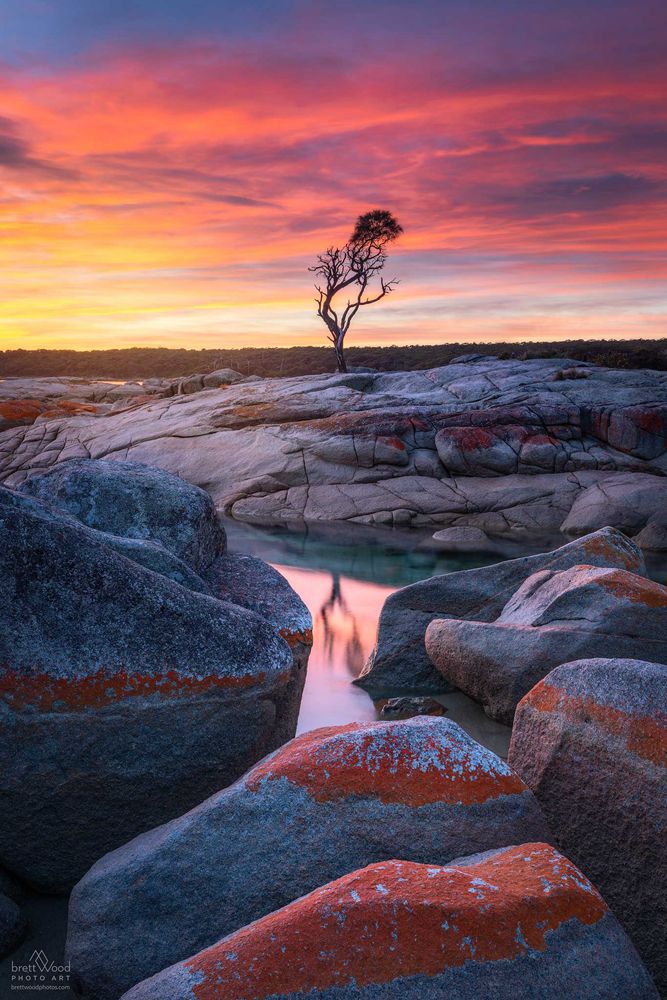 Taken at Binalong Bay, Australia
Z: Which NiSi products do you usually use in your work?
B: I tend to keep my photography relatively simplistic, so I mainly use the V6 holder and a polariser, and really only use 4 filters, I'll name them in order of usage:
– 4 stop (1.2) Medium grad
– 6 stop ND
– 10 stop ND
– 3 stop Medium grad Explorer Collection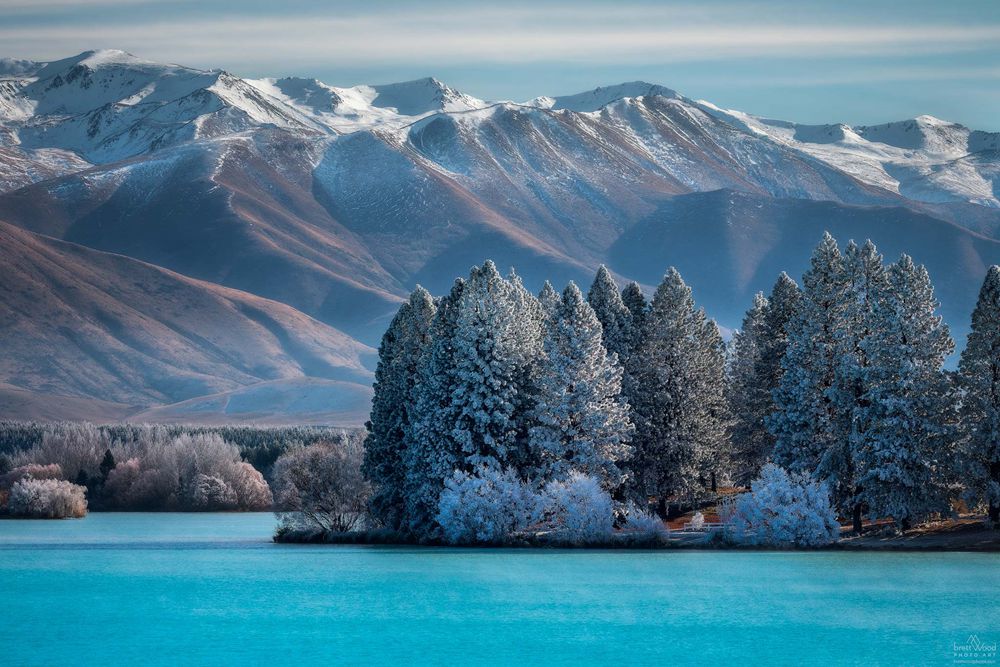 Taken in the Mackenzie Region, New Zealand
Z: Among all the photos you took with NiSi filters, which one is your favorite? What went into creating it?
B: Almost all my photos are taken using NiSi Filters, my favourite would be a vertical image taken early one morning at Wharariki Beach in New Zealand using a 3 stop Medium Explorer grad and a 6 stop ND. I was guiding some private clients from Australia and we arrived at the beach very early in the dark to prepare for sunrise, the sand textures and grasses. Even though it was almost still dark really captured my attention with a hint of light catching them, with the famous sea stacks in the background, I ended up choosing to shoot this as a vertical to simplify the scene and enhance the foreground. The key to this image was the subtle hint of early morning pre-dawn light hitting the foreground.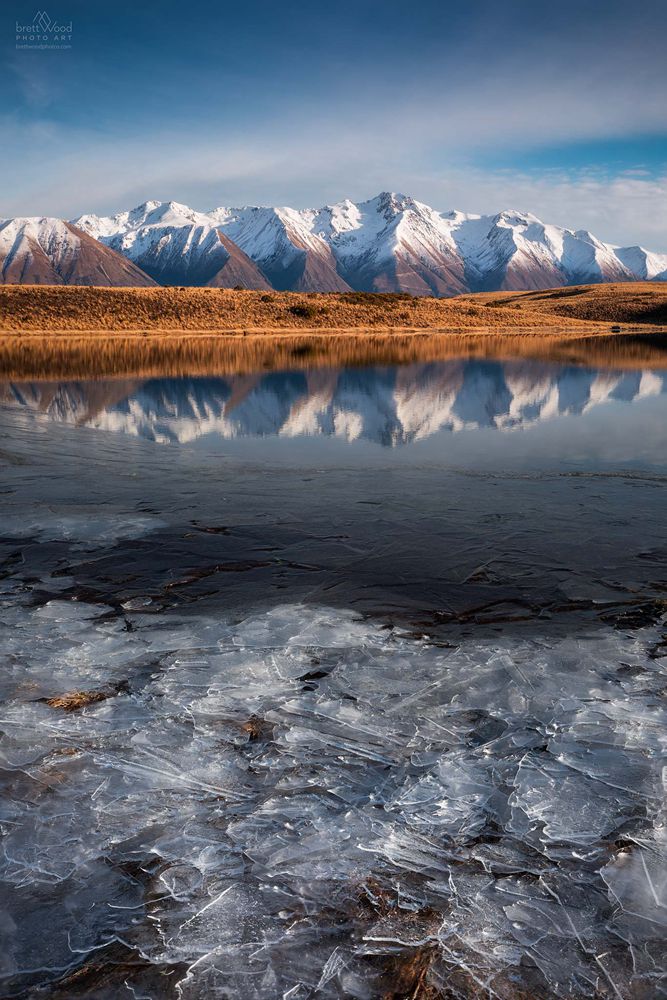 Taken at Wharariki Beach, New Zealand
Z: What advice would you give to an aspiring landscape photographer?
B: There's a couple of things that really come to mind:
Slow down, when you're out shooting really just try to slow everything right down (including your mind), take your time to get creative and be patient finding the composition that you like. I'm a big believer in the concept that you only need ONE good photo. So take the time to get that right.
Shoot on instinct. Forget about the rest of the world and what others are doing, shoot what your mind instinctively sees and likes.
Learn about two things first and foremost, light and composition. The more time you spend learning about these two elements the better photographer you will become.
Forget about influences from social media, they will only ever hinder your photography. The sooner you find your own style based on your own tastes and instincts the better you'll become.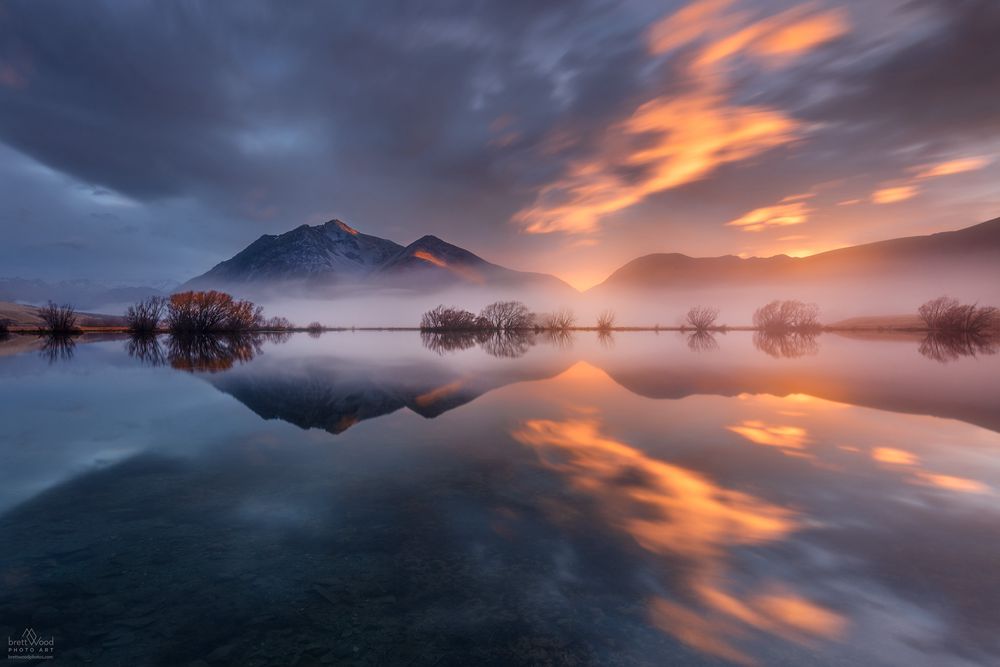 Taken in the Mackenzie Region, New Zealand
Z: Any plans for the coming months, photographically?
B: Well……
This year has been completely turned upside down for everyone.
I did have a full calendar of workshops all over the world this year however that's all changed due to COVID. The coming months for me are continuing to build on my YouTube videos (www.youtube.com/c/BrettWoodPhoto) and as soon as travel restrictions are lifted I will be busy working on New Zealand photography workshops and guiding. I am also currently working on a couple of new photoshop editing tutorials that will be for sale on my website very soon.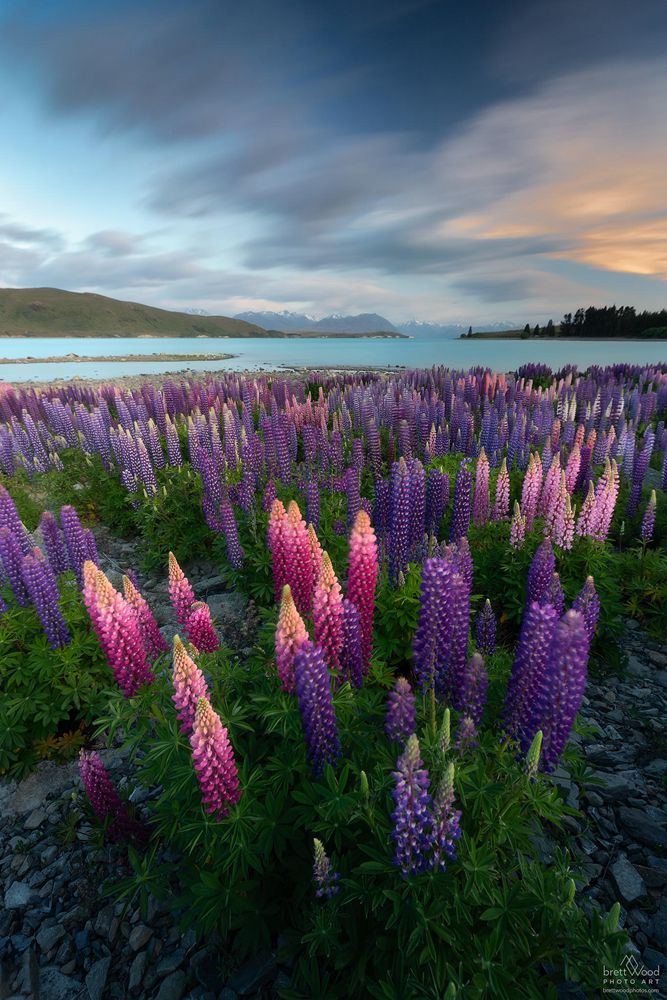 Taken at Lake Tekapo, New Zealand