Picking up a camera has taken me through some incredible experiences and places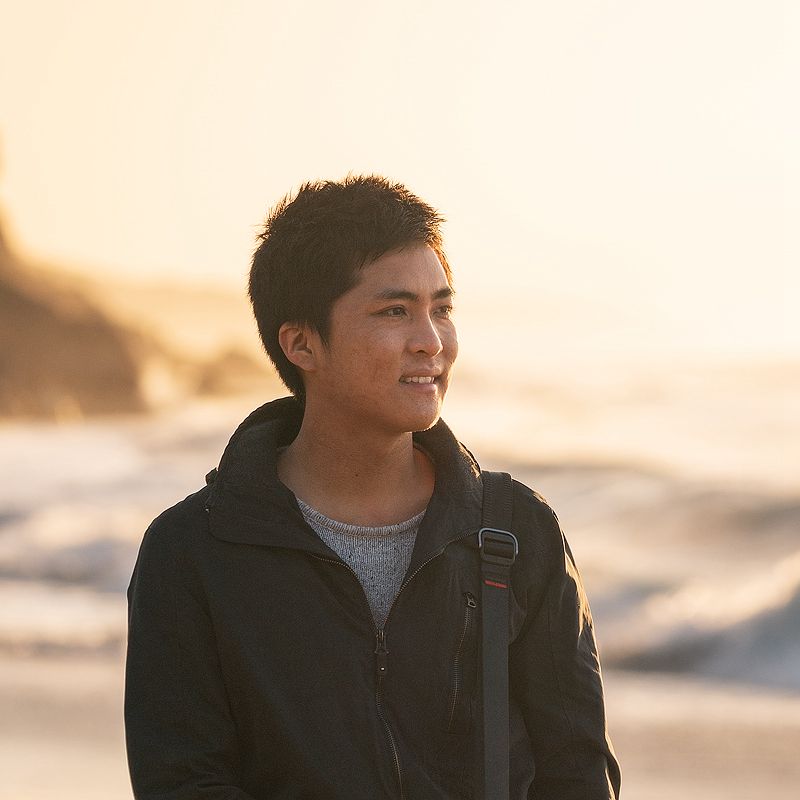 Daniel Tran is an Australian based travel, landscape and commercial photographer living in Sydney with over 8 years of experience in the photographic industry. He has worked on a variety of exciting projects for many well-known brands and organizations, such as Destination NSW, Tourism Australia, Canon Australia, Adobe and City of Sydney. His photos have appeared on billboards across Australia, Times Square, the Sydney Harbour Bridge Pylon and in various international and regional publications. It's a great chance for NiSi to chat with Daniel and learn more about how he works.
Z for Zoe and D for Daniel Tran
Z: Hello Daniel, Thanks for being with us here! Firstly, could you share us three random facts about you?
D: I started photography in high school when I was 15 and it's the only job I've ever had – I feel very lucky to do something that I love.
When I was a teenager, I broke my collarbone twice in one year.
I have a Bachelor of Arts (Visual Communications) degree.
Gibson Steps Moonset
Taken in Australia, Australia
With NiSi Natural Night
Z: What inspired you to pick up a camera for the first time? After working professionally as a photographer for many years, what do you think about landscape photography that really captures your heart?
D: I first picked up a camera 10 years ago and in the beginning it was all about capturing my friends doing BMX tricks and our trips to different skate parks. I then discovered my passion for landscape photography a little while after picking up a camera when I decided to photograph my first sunrise one morning. It happened to be one of the most vivid sunrises I've witnessed to date and capturing those special moments in nature has been one of my biggest passions ever since. I have always loved being outdoors and in nature and since I picked up a camera it has led to some incredible experiences and places visited.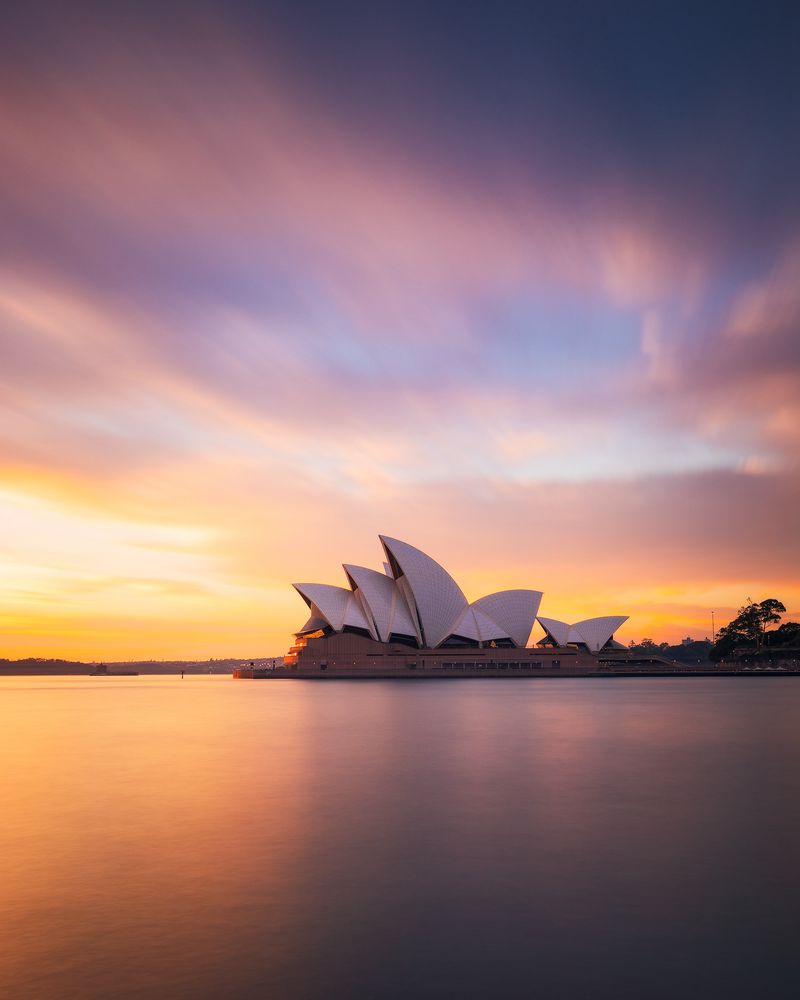 Sydney Opera House Sunrise
Taken in Australia
With NiSi ND (10 stops)
Z: Which part of the creative process do you enjoy most, and what do you find most challenging?
D: I really enjoy the whole creative process involved with capturing images out on location. Getting outside and exploring places with a camera is one of my favourite things to do. For me, I think the most challenging part of the creative process would probably be editing the images and how long it can sometimes take me. I do actually enjoy spending the time to edit images as I think it is one of the most important parts of the creative process but finding the time to edit images can often be challenging when working professionally. In the fast paced world that we live in, finding a way to continually create content while also maintaining a certain level of quality can be difficult to achieve.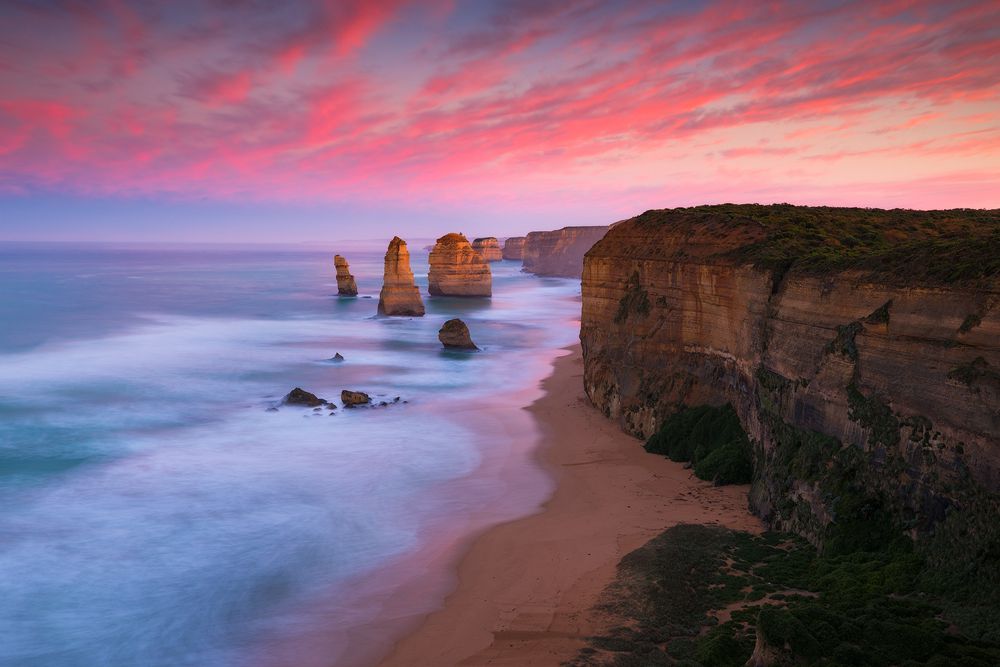 12 Apostles Sunrise
Taken in Victoria, Australia
With NiSi ND (6 stops) + Soft GND (3 Stops)
Z: What is the greatest lesson you've learned from your travels?
D: Travel has taught me so much and is not something I ever take for granted. One of the greatest lessons I've learned would probably be to not overly plan, especially if it is a photography trip. I used to make a very detailed itinerary and shot list for all my trips but these days I will usually only have a basic list of places I want to see or experiences I would like to do. The light and weather conditions play such an important part in landscape photography and can sometimes be challenging to work with as it is out of our control but I've learnt that it is important to adapt and improvise to make the most out of any situation.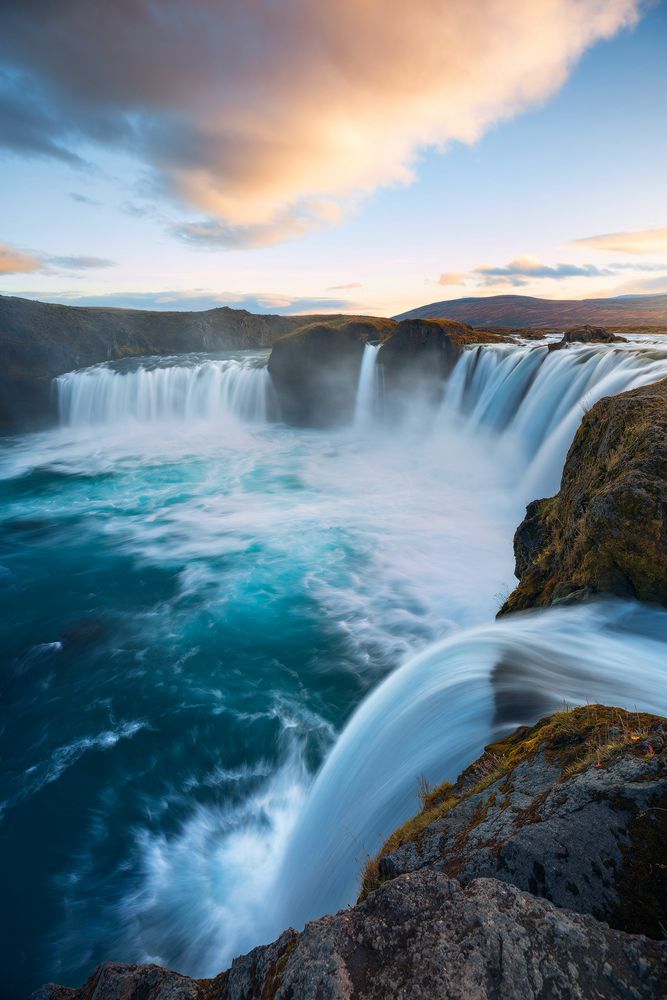 Goðafoss Sunset
Taken in Goðafoss, Iceland
With NiSi Soft GND (3 Stops) + Enhanced Landscape CPL
Z: When did you start using NiSi filters and why?
D: In 2016, I reached out to NiSi Filters Australia to see if I could try out a few filters after not being completely satisfied with the quality of the filters I had been previously using. After only a couple days of testing them out I was extremely impressed with the quality of the filters and how the 100mm square filter system worked. I then decided to make the switchover to NiSi filters and haven't looked back since. I remember at the time being most impressed with the fact that there were no colour cast issues, loss of sharpness and how the CPL filter was able to rotate independently with the square filter holder.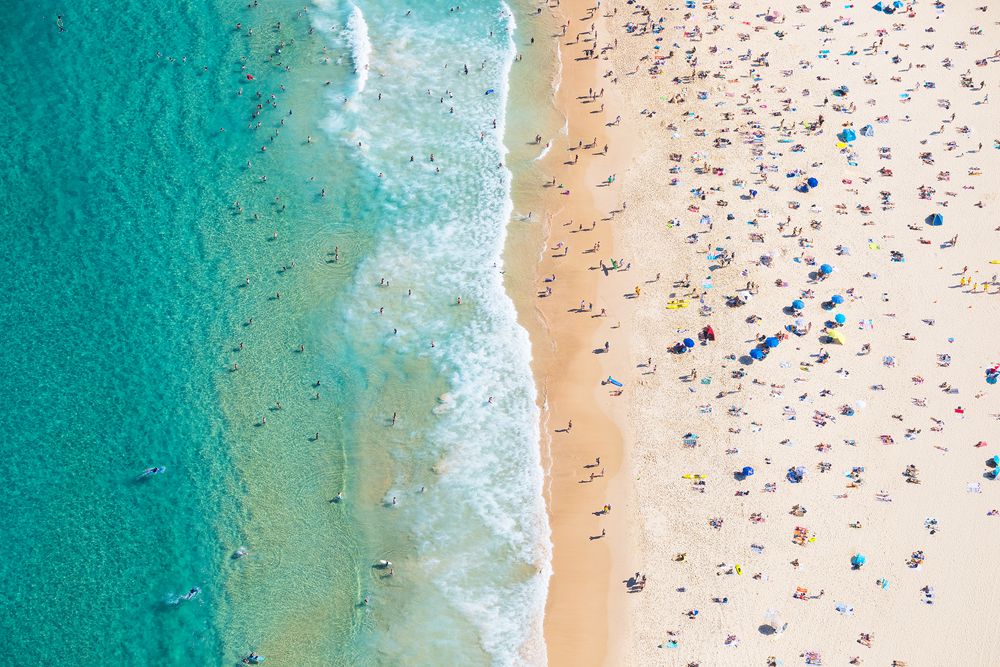 Bondi Beach Aerial
Taken in Sydney, Australia
With NiSi Enhanced Landscape CPL
Z: Which NiSi products do you usually use in your work?
D: I would say I use the NiSi 3 stop ND filter and the NiSi Enhanced Landscape CPL the most out of the filters that I carry in my bag. I also use the NiSi Natural Night filter quite often for all of my cityscape work and on occasion astrophotography if there happens to be any light pollution.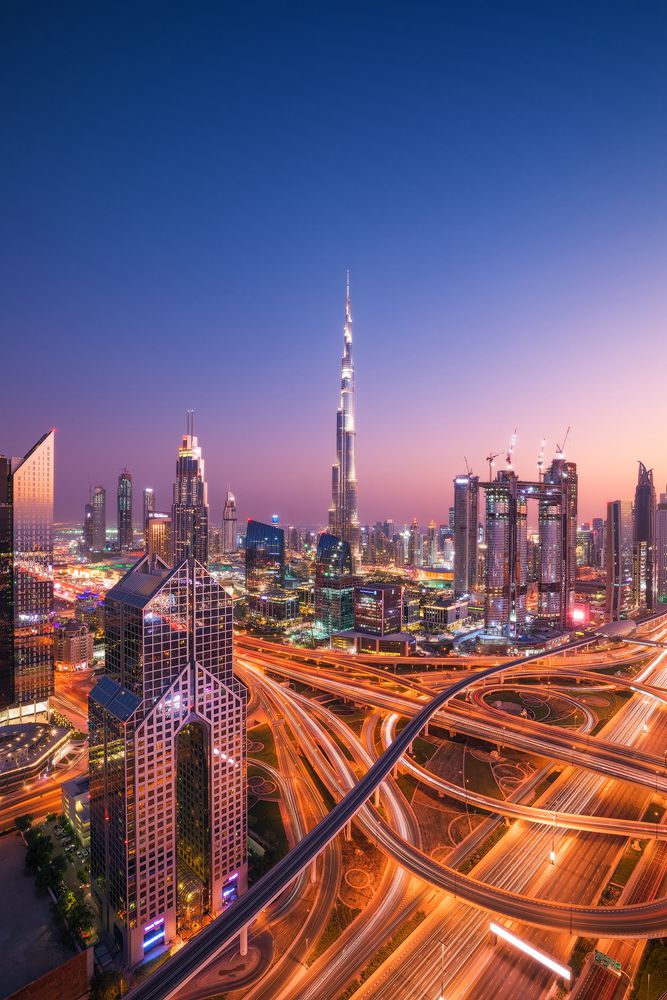 Dubai Twilight
Taken in Dubai
With NiSi ND (3 Stops) + Natural Night
Z: Among all the photos you took with NiSi filters, which one is your favourite? What went into creating it?
D: I think the one that stands out the most for me would be this photo of a waterfall I captured in Iceland called Háifoss. For this shot, I used a NiSi Enhanced Landscape CPL and 3 stop medium grad filter.
This was taken on my first trip to Iceland in 2017, a place that had been at the top of my bucket list for a long time and I was really excited to finally see the place for myself after seeing so many incredible images from other photographers. Unlike many of the main waterfalls in Iceland this one takes a bit of effort to reach but it was well worth it. I visited the waterfall on my first day in Iceland so it was also my first encounter with the long golden hours. After setting up, I stood there for well over an hour taking it all in and watching the light shift across the landscape as the sun slowly began to set. An unforgettable afternoon, to say the least.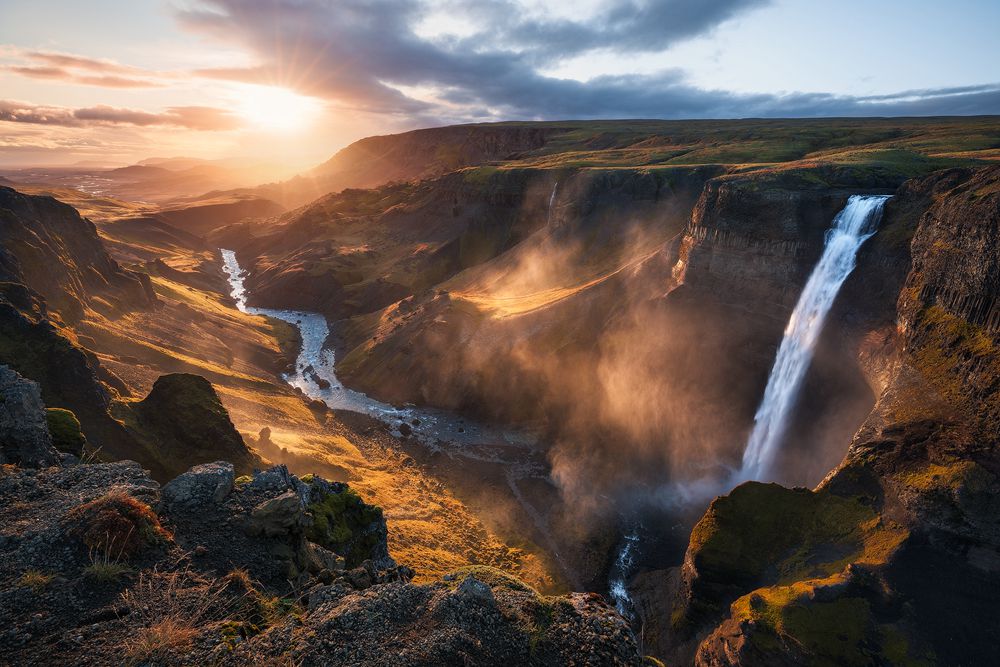 Háifoss
Taken in Iceland
With NiSi Medium GND (3 Stops) + Enhanced Landscape CPL
Z: Do you have general tips or advice for other landscape photographers?
D: When it comes to landscape photography the best thing you can do to improve your skills would be to just get out there and shoot as much as possible. You can learn so much through trial and error. Don't be afraid to experiment with different styles, equipment and techniques until you get it right and find a style that you are happy with, then keep shooting to develop your work and perfect it. Never stop practicing!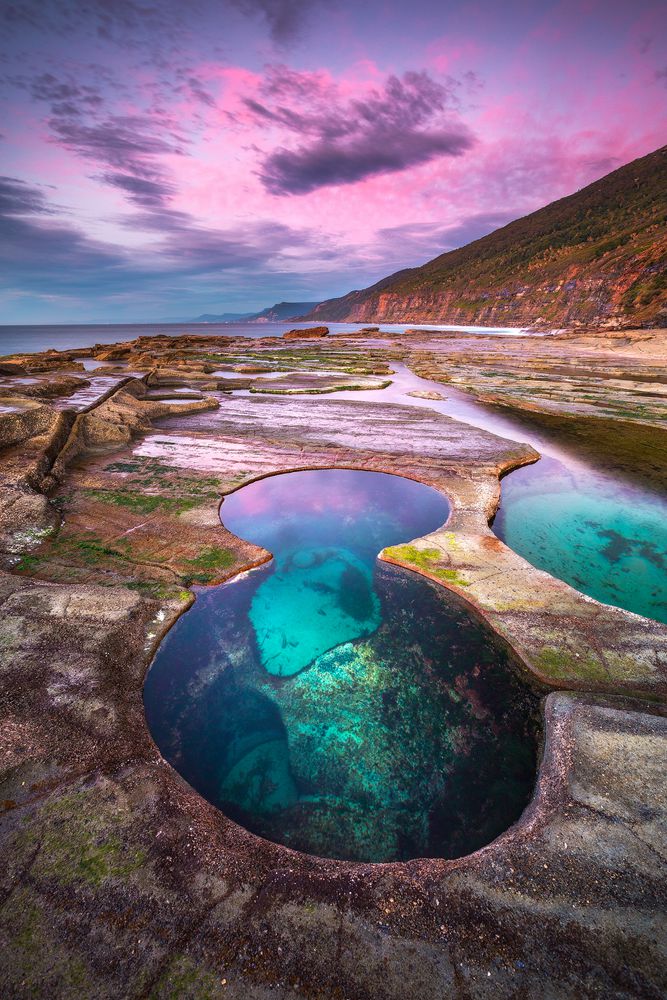 Figure 8 Pools Sunrise
Taken in Sydney, Australia
With NiSi Soft GND (3 Stops) + Enhanced Landscape CPL
Z: Are there any projects that excite you in the coming year?
D: Unfortunately, due to the current COVID situation I've had to put a lot of my work and travel projects on hold but as soon as it's safe to travel again I'm really looking forward to exploring more of Australia and have got a few trips that I am planning to do later this year which I am really excited about.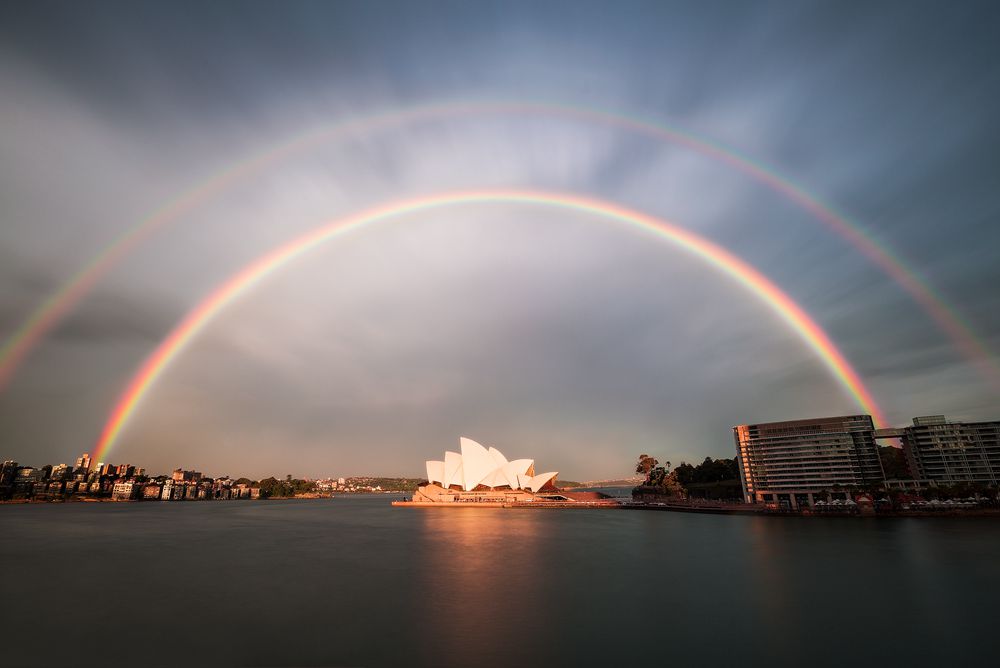 Double Rainbow Over the Sydney Opera House
Taken in Sydney, Australia
With NiSi ND (6 Stops)