I love to explore faraway landscapes even though I don't like flying
Z for Zoe and F for Fakrul Jamil
Z: Hello Fakrul, thanks for being with us here! Firstly, could you share us three random facts about you?
F: I don't like cold places.
I don't like flying. Any turbulence makes me think the plane is about to crash (Ironic considering how often I fly!).
I learned about photography from the internet.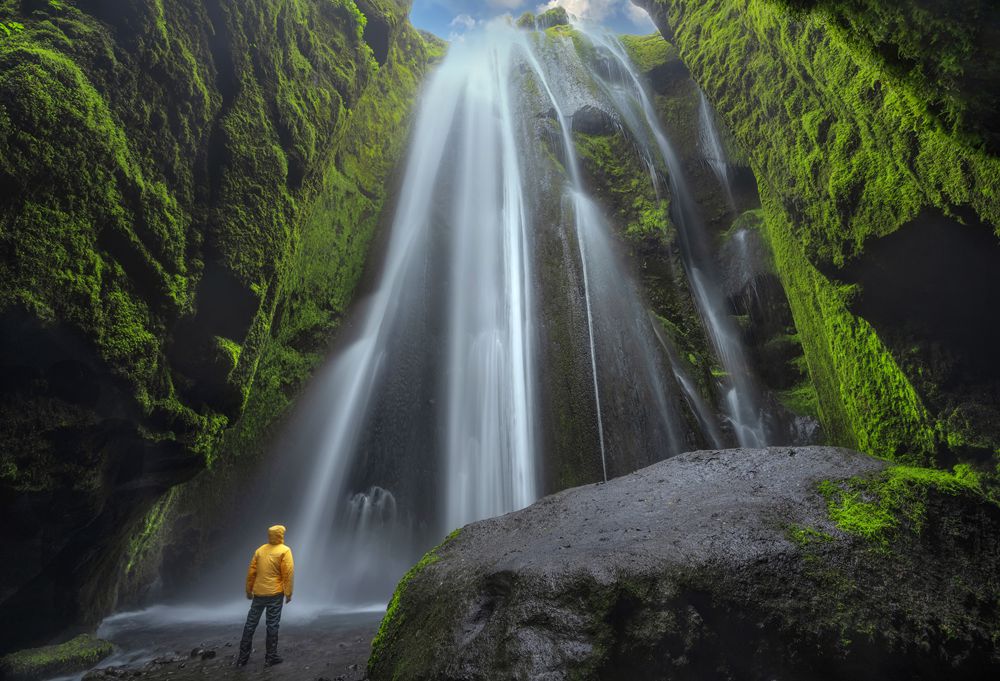 The Guardian of Gljufrabui
Taken in Iceland
With NiSi V6 + ND (6 Stops) + GND (3 Stops) + Landscape CPL
Z: How did you get your start in photography? What aspect of photography gives you the greatest pleasure and why?
F: It all started when I graduated in 2010. I picked up my first DSLR but didn't know how to use it. A few years went by and I decided to dedicate all my free time to learn the ever-growing art of photography, and I've never regretted it! 2012 was the year I started to take things more seriously. I want my landscape photography, above all, to develop on a much higher level. I want to share my experience with the world, whether it be educational, hopeful or inspiring. That gives me the greatest pleasure.
Z: Do you prefer to photograph close to home or do you find faraway places more exciting? Are there any special places that inspire you the most to create new work?
F: I prefer to find faraway places to photograph. I find it more exciting because I can see and learn about more new things. For now, Patagonia will be a special place on my list as I have never been there before.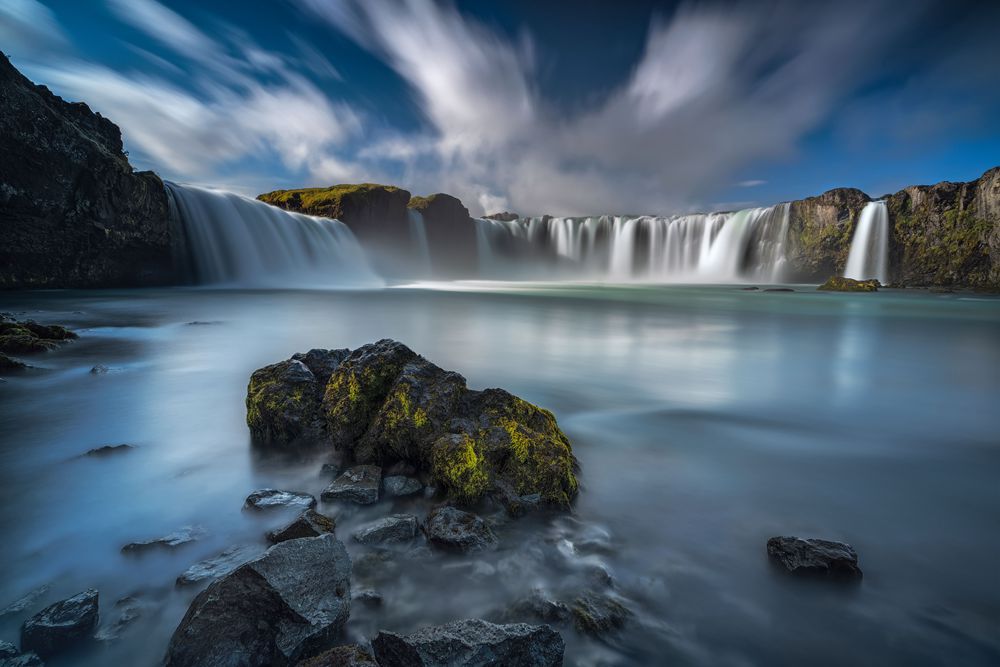 Godafoss Timeless
Taken in Iceland
With NiSi V6 + ND (10 Stops) + GND (3 Stops) + Landscape CPL
Z: Could you take us through your creative journey and tell us what it is that you look for in an image?
F: I always look for images that reflect the essence of nature like mountains, lakes, beaches, waterfalls, etc. I want my photos to impress my viewer and give them an immersive feeling, which will inspire them to appreciate the beauty of nature.
Z: When did you start using NiSi filters and why?
F: I started using NiSi filters in 2017. Before that, I've used multiple filters brand and their filter holders were not very good quality. When I inserted the square filters, it tended to fall off the holder and cause damage to itself. And I also had problems with color cast of these filters.
Then I saw NiSi V5 and decided to give it a go, and I was really impressed with the quality of this holder and how well it holds the filters in its slots. The filters are also free from any color cast.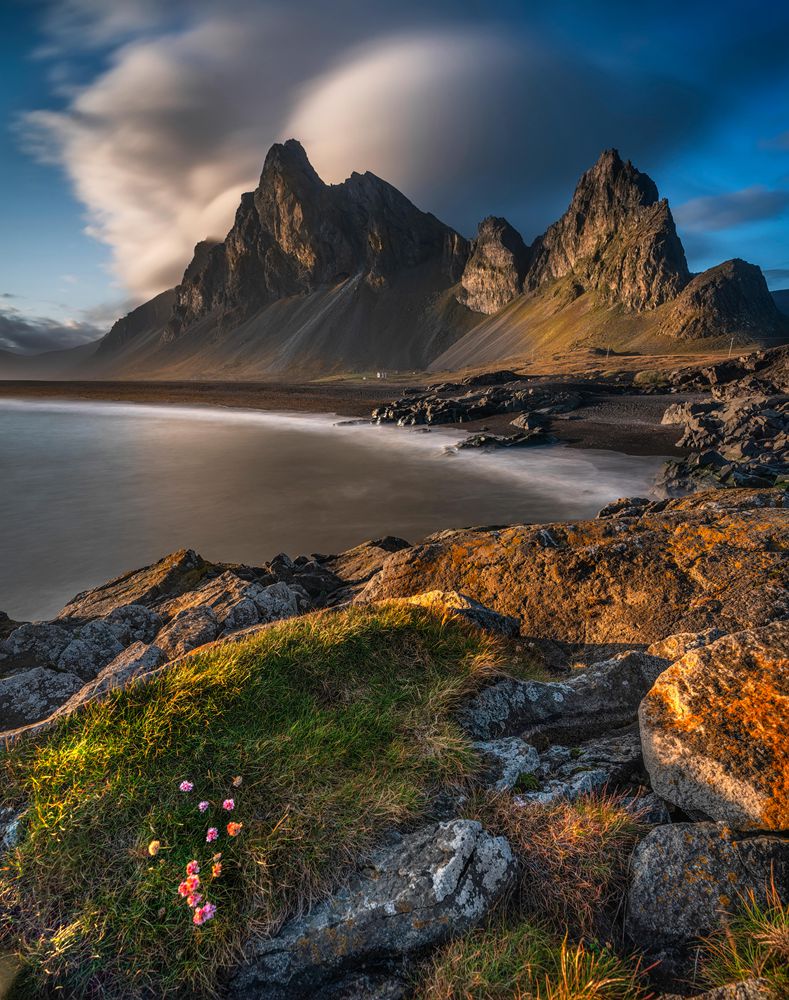 Eystrahorn Serenity
Taken in Iceland
With NiSi V6 + ND (10 Stops) + GND (3 Stops) + Landscape CPL
Z: Which NiSi products do you usually use in your work?
F: I currently use the NiSi V6 filter holder and my main go-to filters are the NiSi 10 stops ND, 3 stops ND, 3 stops Soft GND, NiSi 3 stops Reverse GND and the Enhance Landscape CPL.
Z: Among all the photos you took with NiSi filters, which one is your favorite? What went into creating it?
F: That must be the photo I took at Diamond Beach in Iceland. I used a 3 stops ND and a 3 stops GND to allow me achieving the right shutter speed, and capturing the motion of the waves along the crystal ice.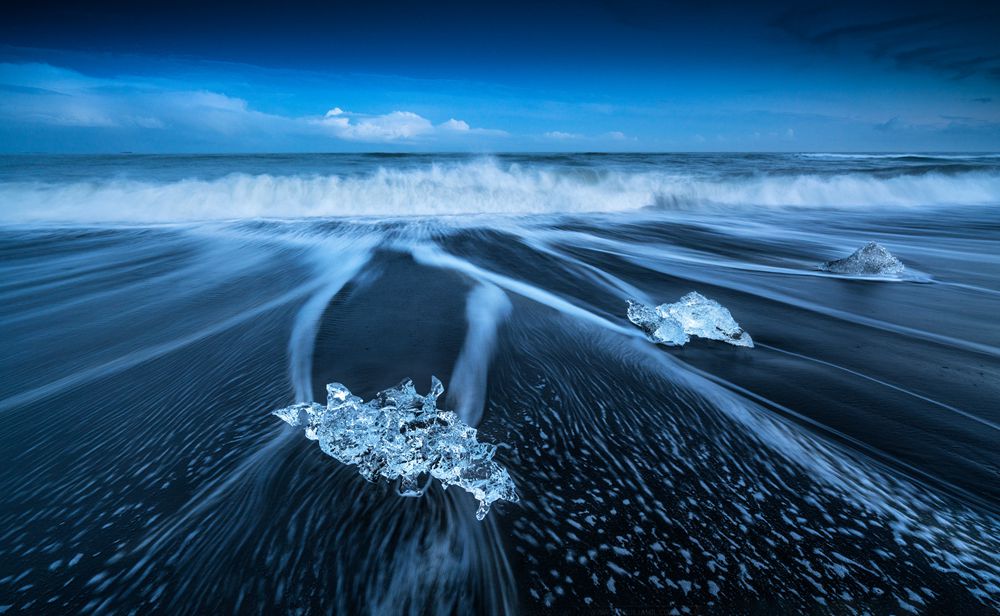 Diamond Beach
Taken in Iceland
With NiSi ND (3 Stops) + GND (3 Stops)
Z: What advice do you have for someone who wants to pursue a career in photography?
F: If you want to make a living from photography, you need to be flexible, not just focus on one genre. Master every basic aspect of photography and enjoy yourself while doing it.
Z: Any projects for the coming months, photographically?
F: Most of my plans has been put on hold since March 2020 due to the pandemic, and as my country's borders are still closed, I am not allowed to travel. So I'm only able to photograph locally and I already have few interesting spots to shoot, but I need to wait until the monsoon season is over as it is raining a lot now. So, I'm only able to photograph locally. I already have some interesting locations that I want to photograph, but I need to wait until the monsoon season is over because it's raining a lot now.