Don't grow roots at one composition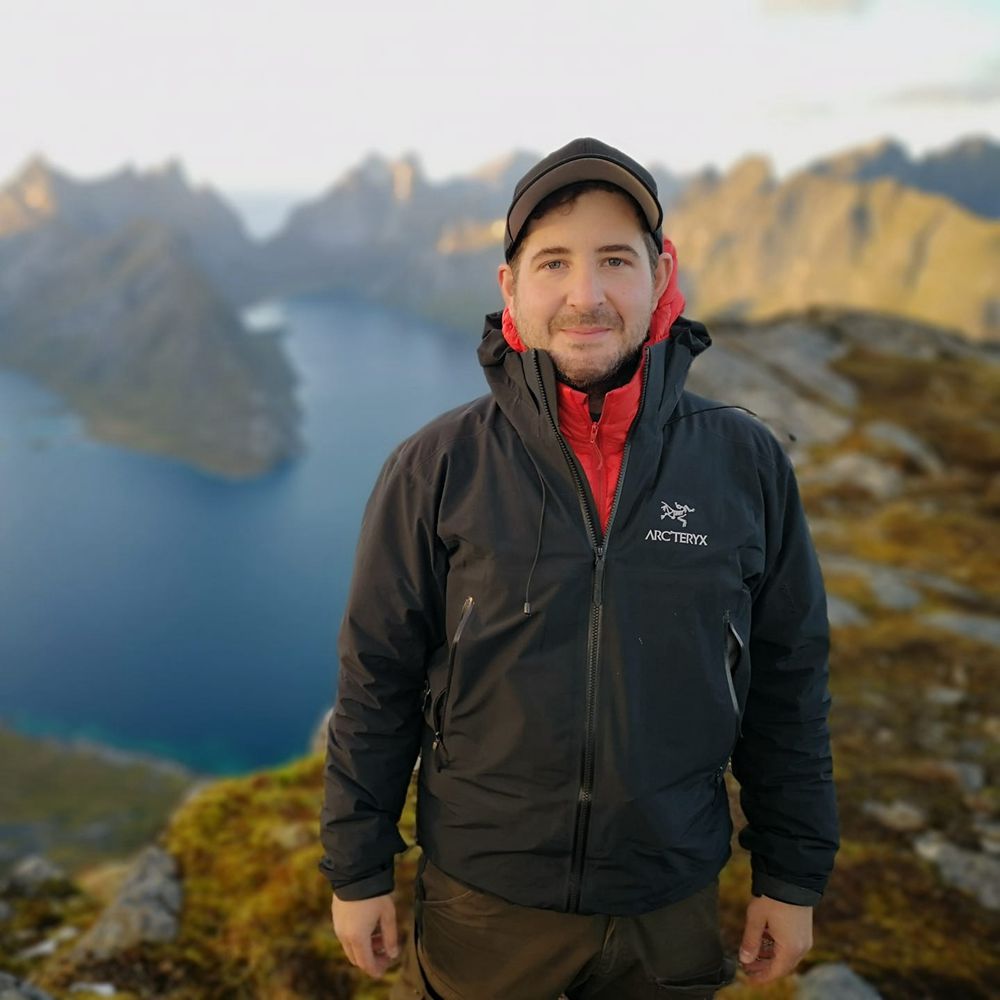 Felix Inden is a photographer from Köln in Germany, specializing in landscape photography. He was born in Spain and raised in Germany and Chile. Moving around the continents made him flexible and curious, and he always loves to explore the surrounding nature. Felix's photos have been featured by BBC, Adobe, National Geographics and Time Magazine. NiSi really appreciates the time he sacrificed from his busy schedule to share these words. You can find more of Felix's amazing work on his website and Instagram .
Z for Zoe and F for Felix Inden
Z: Hi Felix, Thanks for being with us here! Firstly, could you share us three random facts about you?
F: I have two kids, both boys and I hope I can educate them into being true lovers of the outdoors. Often I daydream about hiking in the Norwegian mountains with them. Sleeping in tents at some mountain lake, eating freshly caught trouts and then spend the night under the northern lights. And eventually take some pictures too of course.
It took me quite long until I noticed that there might be something like an artistic side hidden in me. In fact I was always terrible in art class and was convinced that I have very bad capabilities of visualizing things in three dimensions. It was photography that proved me wrong someday. Since then, I regret not putting more attention in physics class…
It often takes me very long after a landscape photography trip until I feel really inspired to edit the images I shot. In some cases we are talking about several months and even years here!
After a trip I might quickly edit the images that I find the strongest just after coming back. But these most often are not the images that I select later on when some time has passed. Somehow I need to detach myself from the immediate memories of the particular trip in order to dive deep into my postproduction sessions and be really inspired. Glad I have quite a large archive of images nowadays, so I can just open a folder and grab a shot every now and then.
When I do this, I feel like travelling back in time to that moment when I shot the picture.
Love it!
The core of Lofoten
Taken in Norway
With NiSi S5 + Medium GND (3 Stops) + Landscape CPL
Z: What inspired you to start taking pictures?
F: I got into photography through my wife Maria, who is actually a great macro and still life photographer. I had a point-and-shoot camera early on, but my results were definitely not worth it to be called photography. In 2011 we were roaming around Paris – basically she was stopping everywhere shooting street photography and I was getting bored of just walking aside and eventually buying some of those delicious sweets they sell everywhere there. She asked me, if I wanted to have her older camera, a Pentax IstDL with the kit lens and I was like: why not…
I quickly felt, that suddenly I had found something that I was really starting to massively enjoy. We had been in Lofoten islands, Norway just for backpacking and hiking a year earlier already and I instantly started thinking about going back and digging myself into landscape photography. The thing with me is: Give me something that really interests me and I will quickly get obsessed with it. After collecting stamps and my phase of semi-professional cyclism, photography turned out to be a gamechanger (and life changer) for me and here we are enjoying this interview.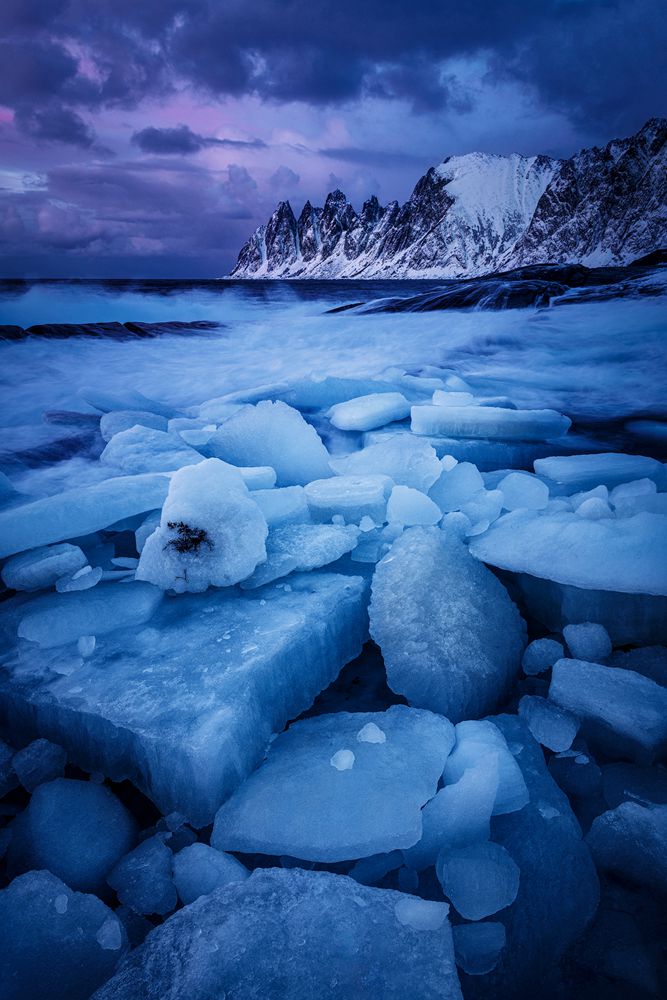 Frozen Reign
Taken in Norway
With NiSi S5 + Landscape CPL
Z: How do you think photography and traveling have changed your view of the world?
F: I actually moved around the world quite a lot as a kid and teenager with my parents due to the job of my father. I was born in Spain and lived there for five years. Then we moved to Germany where we lived another five years. After that we made the big leap to Chile – moving to south America was quite an experience for me as a ten-year-old lad. Basically I have always been quite flexible because I had to adapt myself to a new surroundings many times in my life when I was young already. During all the time spent in different places, my parents travelled around with us a lot – so I have always been used to visiting amazing nature and landscapes.
When I started landscape photography, it was simply like it made a click. Things fell into place and complemented each other. My view of the world is quite grand and I love it with all its facets.
I really hope that we get the world to turn round again soon…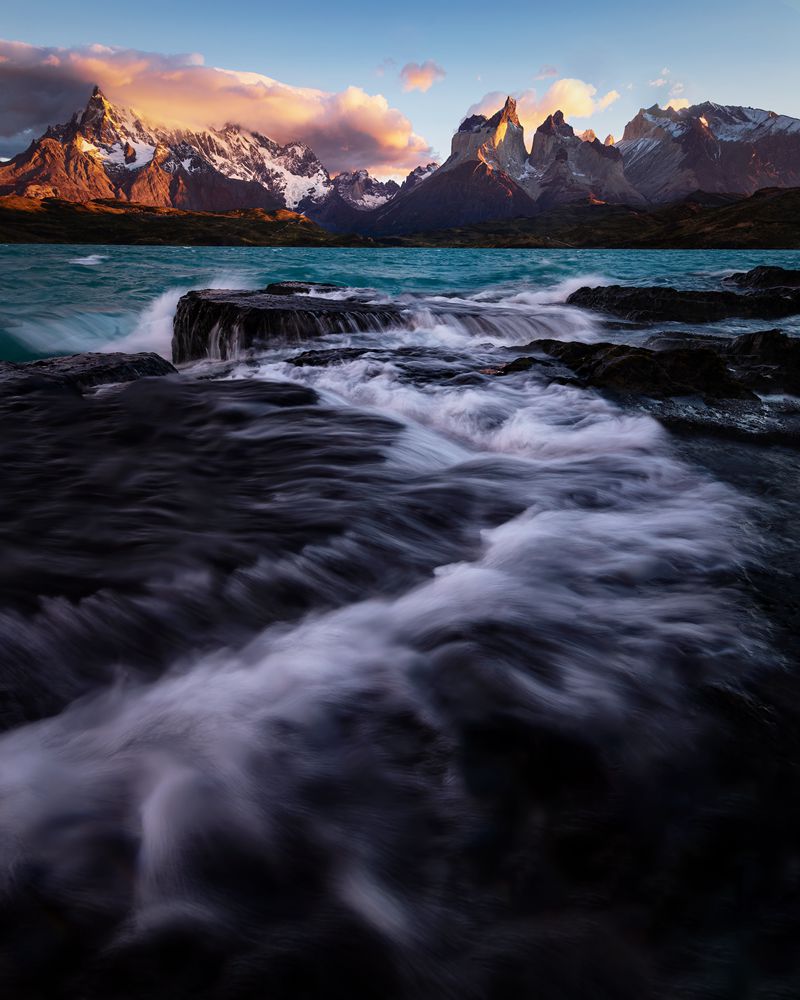 Pehoe waves
Taken in Chile
With NiSi S5 + ND (6 Stops) + Landscape CPL
Z: What details do you believe make the best photographs? How do you go about focusing on them in your work?
F: I think that everybody has his own view on what makes or breaks a photograph. In my case I lay a lot of focus on a thought-out composition – and on interesting light. The composition is something I spend quite a while with in the field when shooting. And light simply comes down to whether the way I see it. So I select the days to go shooting based on the given weather conditions (if I can at least). Sometimes I also just have to go out and shoot whenever it's possible. In these cases it's important to be flexible and just adapt to what we happen to get offered by Mother Nature!
Dubai Marina Sunset
Taken in the UAE
With NiSi V6 + Landscape CPL
Z: When did you start using NiSi filters and why?
F: I started using NiSi filters around one and a half years ago. It just so came that I was working a lot with people who were already using NiSi filters – when shooting with them I noticed how neutral these filters were regarding color casts. And also the sharpness of the images. As I always want to work with the best gear possible and I totally think that NiSi produces the best filters – here we are!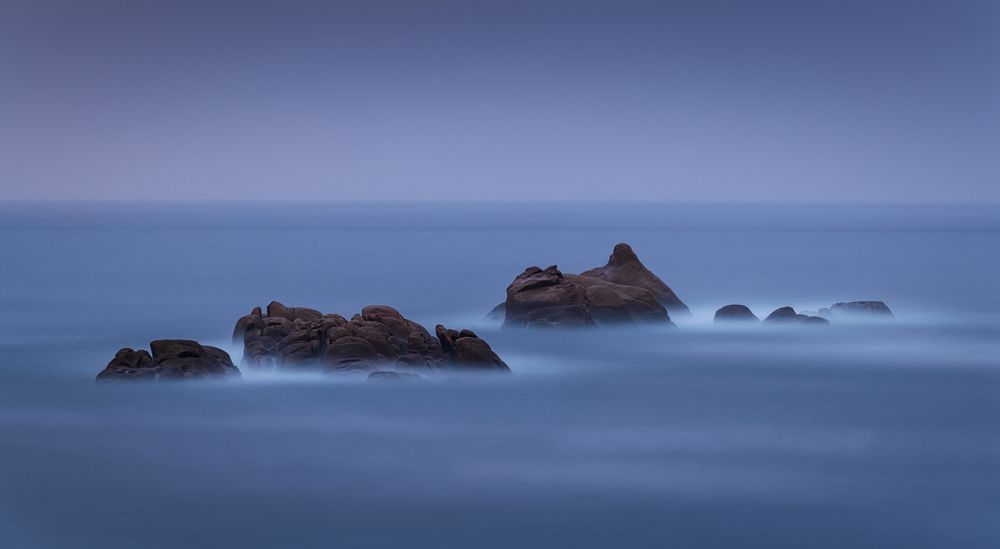 Standing still
With NiSi V6 + ND (10 Stops) + Landscape CPL
Z: Which NiSi products do you usually use in your work?
F: I love using circular polarizers for many disciplines of nature and landscape photography. I am sponsored by Nikon Germany and use the great Nikkor 14-24 F2.8, nowadays with the NiSi S6 filter holder and a PRO CPL attached. Then I also often use solid ND filters, most often this is an ND 1.8 (often combined with the polarizer). I also use gradient filters at times, but most often I don't because I prefer to solve exposure issues in postproduction to be honest.
For time-lapses I love graduated ND filters though – for these I use the Medium Grad ND 0.9
Dancing with the devil
Taken in Norway
With NiSi S5 + Landscape CPL
Z: Among all the photos you took with NiSi filters, which one is your favorite? What went into creating it?
F: I find it very hard to select a favorite image to be honest. This is because all my images are a little bit like my babies or treasures. To some images I have a stronger connection than to others – most often this has to do with things that happened during or around the time of shooting that particular image.
One of my favorite images is definitely "Winter paradise Faroe Islands".
While the Faroe Islands lay quite far up in the north, their particularly fast-changing climate makes them an unideal location for winter photography. But since my first trip to these islands, I had been dreaming about shooting them covered in snow. I doubted I would be able to do this when I went on my trip during wintertime. What happened was just almost too good to be true. I had over a week of constant snowstorms and the islands layed there in a white dress. Quite remarkable conditions for the Faroe Islands. I enjoyed shooting this image like a little boy enjoys his Christmas presents…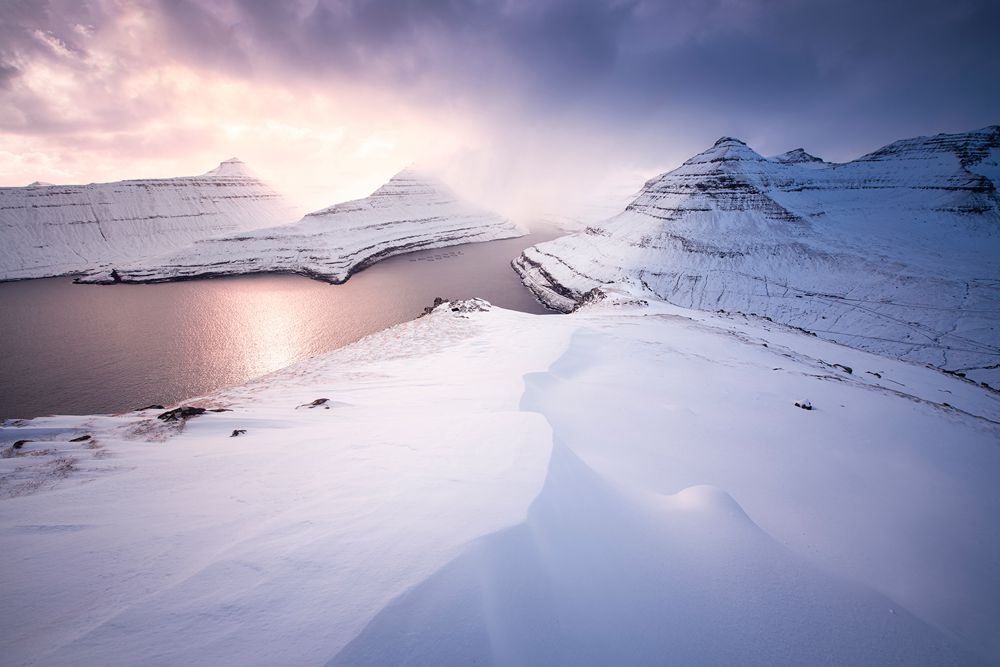 Winter paradise Faroe Islands
With NiSi S5 + Medium GND (3 Stops) + Landscape CPL
Z: Is there any advice you would pass on to newcomers learning the craft that you think could help them avoid some of the pitfalls you might have made growing in the medium?
F: Don't grow roots at one composition/location. Instead of waiting for an hour for the light to change, walk around and keep an eye on compositions that might work under the given conditions. I am guilty of sitting in one place way too long waiting for the light I wanted.
Instead I nowadays move around quite a bit when shooting. And guess what?! Often I find much better compositions than the ones I had selected initially…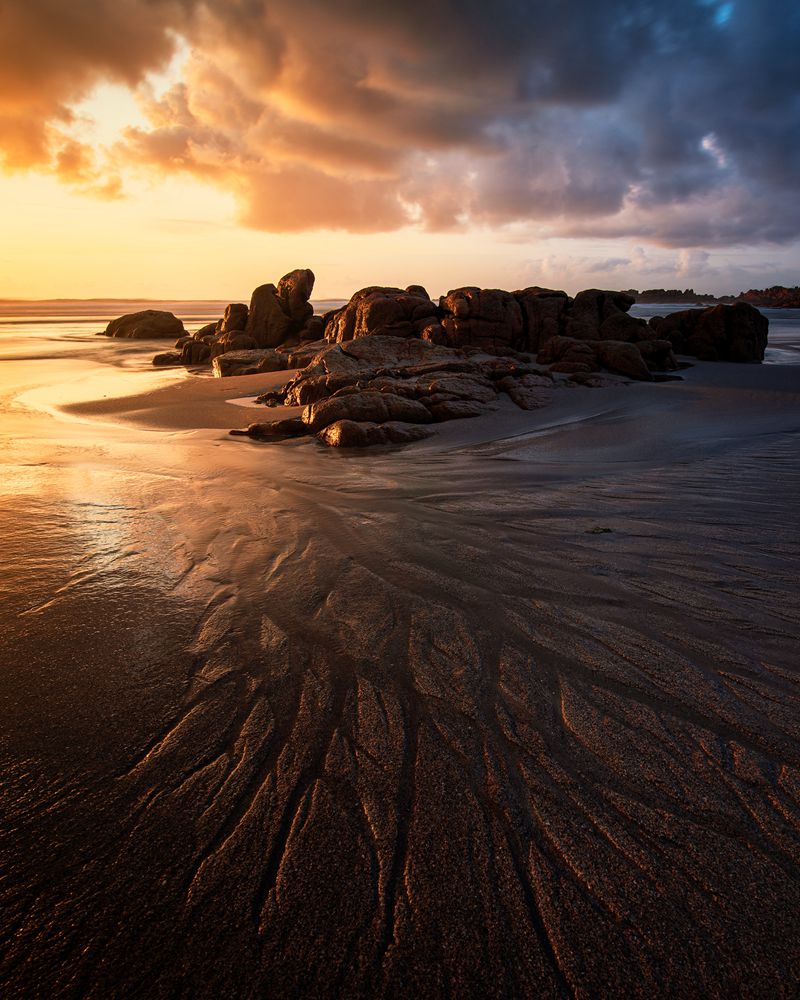 Earths Veigns
Taken in Spain
With NiSi S5 + ND (6 Stops) + Medium GND (3 Stops) + Landscape CPL
Z: What are your photography plans for the upcoming 2021?
F: As I write this, we are coming very close to the end of this memorable year of 2020. I am currently in lockdown here in Germany and travelling to those places of my dreams seems far, far away. If you know me and my photography, you probably know that I adore shooting winter scenes. Which I don´t really get here at home anymore due to climate change.
I hope that the now starting vaccination will allow us to travel again at least in June 2021 – but I am not sure if it will not take even longer.
Anyway, my plans for now are releasing ebooks, my upcoming landscape photography masterclass and video tutorials.
As soon as I can hit the road to some of the places that I love, I will of course gladly do so!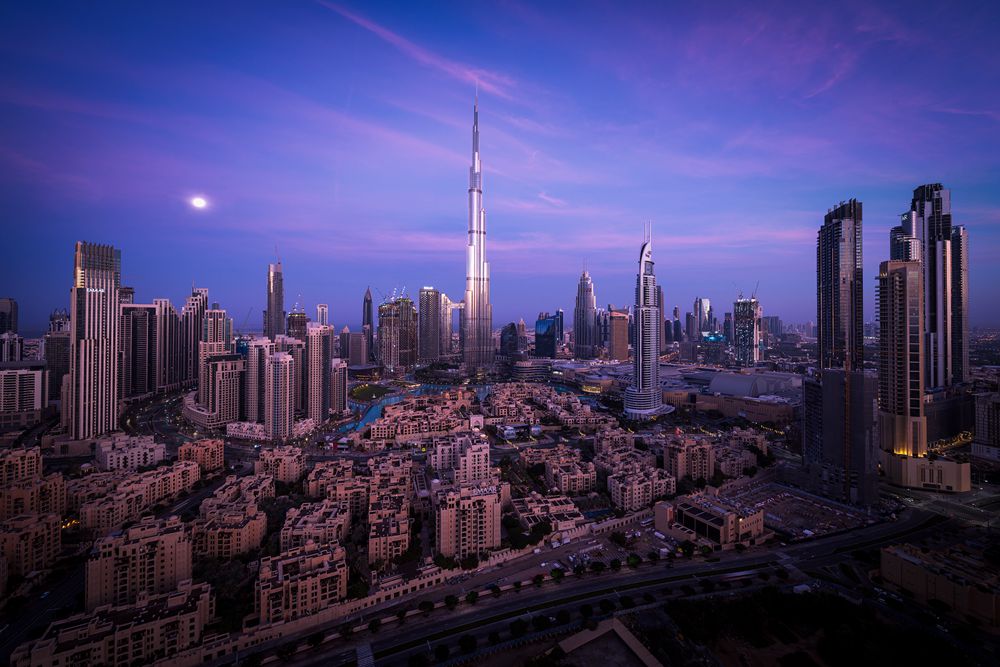 Downtown Dubai
Taken in the UAE
With NiSi V6 + ND (6 Stops) + Landscape CPL