No moment in nature is a lost one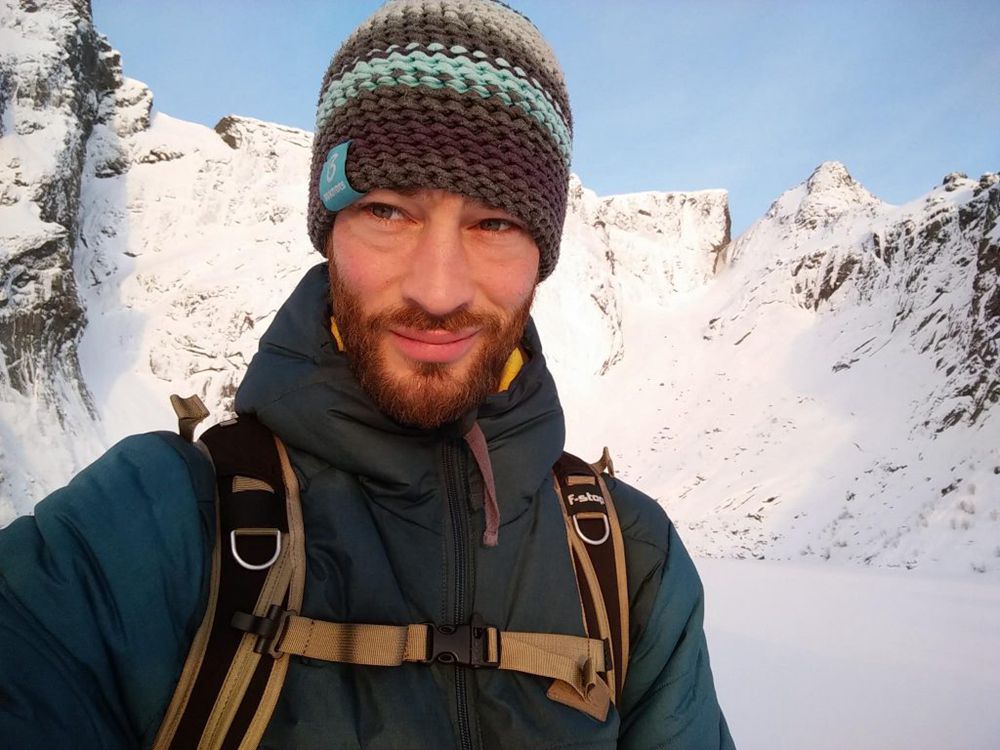 Dutch photographer Harmen Piekema was born in a small village called Koudum, which is a place lies in between fields, lakes and forests. As a kid, he developed a deep and profound love for nature and became fascinated with outdoor activities and photography. In about 2017, Harmen began his career as a landscape photographer. His works have been published in various magazines and exhibited in many places. In this interview, NiSi is happy to chat with Harmen about his workflow and some of his thoughts on our beautiful planet.
Z for Zoe and H for Harmen Piekema
Z: Hi Harmen! Thanks for being with us here! Firstly, could you share us three random facts about you?
H: I love extreme sports, I've done a lot of halfpipe skating and wakeboarding when I was younger and I've been rock climbing for over 18 years. Next to that, I like to surf and snowboard. Recently I picked up bike riding as well. As a matter of fact, I love to be outdoors. Especially in the mountains! I have a lot of energy so sitting still is not my cup of tea.
I've studied Neuropsychology, which means I am a scientist specialized in brain functions.
I am very passionate and energetic. I love to share my passion with others.

Taken in Lofoten, Norway
With NiSi ND 6 + Medium GND (4 Stops) + Landscape CPL
Z: How did you get started in photography and when did you turn pro?
H: As a kid, my dad taught me how to use an SLR, which of course was fully manual back then. My parents also taught me and my two sisters a lot about nature and the environment. We went on walks and they took us camping a lot. That is where my love for nature and being outdoors was born. When I got into puberty, other things were more important than this old camera and photography of course. Much later, at the early start of the digital era, I started to get back to photography. As a hobby, back then, my girlfriend and I had a studio where we did model – and fashion photography. But when our studio was demolished in 2012 to make a place for apartments, I didn't want to have anything to do with that type of photography anymore and my camera was starting to collect dust. It was late 2016, when I realised my love for nature and our planet could be combined with photography. I had finished my study a couple of years earlier and done some research, but soon realised that sitting behind a desk was not the way I would want to spend my life. Nature was calling and this time I answered. We booked a trip to Iceland in February 2017, and just two months later, I went to the Arctic for five weeks. I had found my path!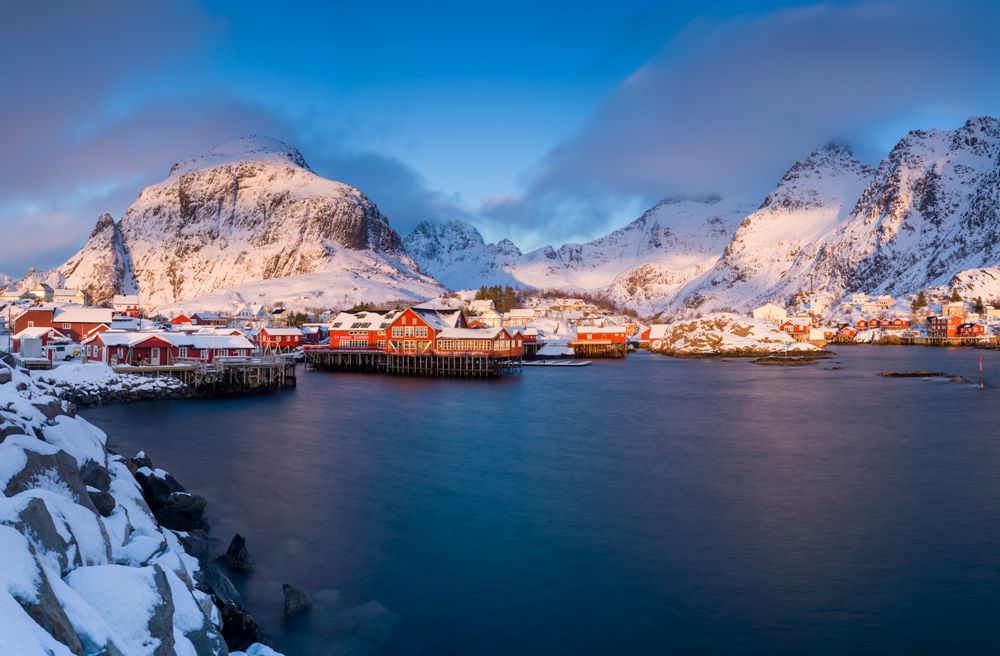 Taken in Lofoten, Norway
With NiSi ND 6 + Medium GND (3 Stops) + Landscape CPL
Z: How do you prepare before a photo walk?
H: That depends on the location and the weather. If I know an area quite well, I often just go if the weather looks promising. If I don't know the area, I try to get as much information about it as possible. This often includes using Google Earth and Google Maps to look for possible compositions. Photopills and the Photographer's Ephemeris to determine the path of the sun and whether the locations work best at sunrise or at sunset. And, if my location is along the coast, I use Windfinder or another surf related app to determine the tides. If it is possible, I will go to the location during the day, to scout out different opportunities. If that is not possible, I make sure to be on my location at least 1.5 hours before sunrise or sunset. This way, I have enough time to find different compositions. During the actual shoot I often stick to just one composition and try to refine that as best as possible. Based on the available light, the type of clouds, and my own experience, I choose the camera settings and filters I want to use. Often these filters consists of the NiSi Medium GND 8 and the NiSi Landscape CPL. Sometimes, I like to add an ND filter to slow things down. I often let the subject and the available light dictate the feeling I want to transfer. I try to memorize this feeling, so when I am back in the office behind the computer, I want my image to resemble this feeling as close as possible. I always shoot RAW, so my images need some processing and enhancements. I like to keep the end result as close to reality as possible. Therefore, I want the best possible results in-camera.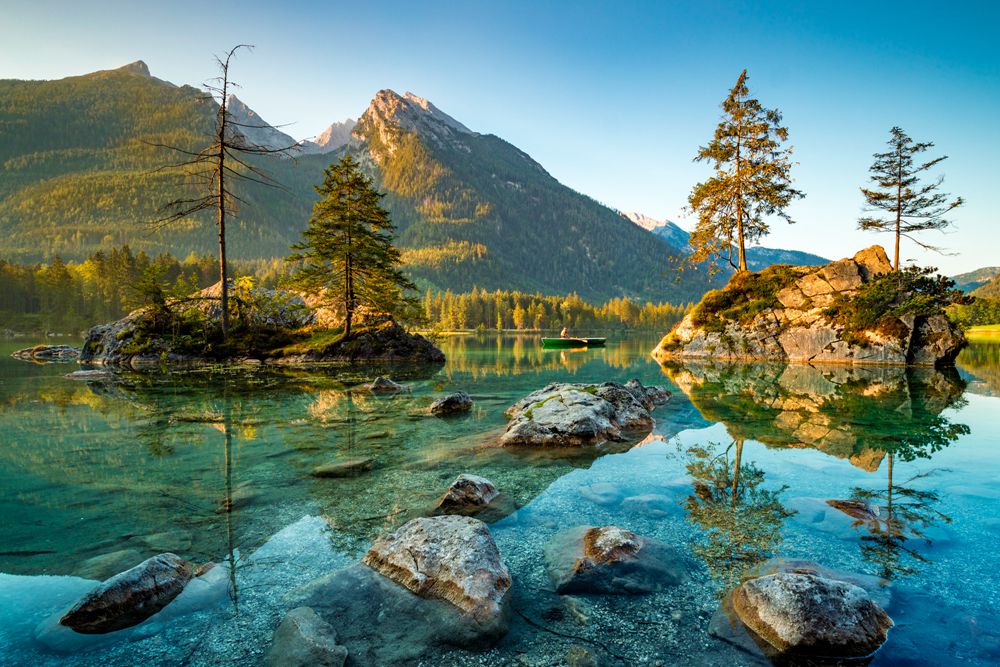 Taken at Lake Hintersee, Germany
With NiSi Medium GND (3 Stops) + Landscape CPL
Z: It seems like you have a deep connection with nature. What truly inspires you when taking landscape photos?
H: Thanks very much, that is a really nice question and absolutely true. One of my main motivators is to show people the beauty of our planet and thus why we need to protect her with everything in our power. What really inspires me when taking pictures is the beauty of the landscape itself. Especially when I am in the mountains or in the Arctic, these landscapes can be so overwhelming and powerful. They fill me with energy! But also in places close to home, like shooting a spectacular sunset at the Dutch Wadden Sea. Running around with strong wind, in ankle deep water and mud, while chasing the best light imaginable. But I also enjoy the peaceful and quiet misty morning sessions, when earth is waking up. That is why I cherish these moments, because it is what drives me! Those moments make me feel alive help me to get the images I want. I firmly believe that when I do good, I will get that in return. Therefore, I always try to take the garbage I find with me. It is my way of thanking mother Earth for the beautiful light I got.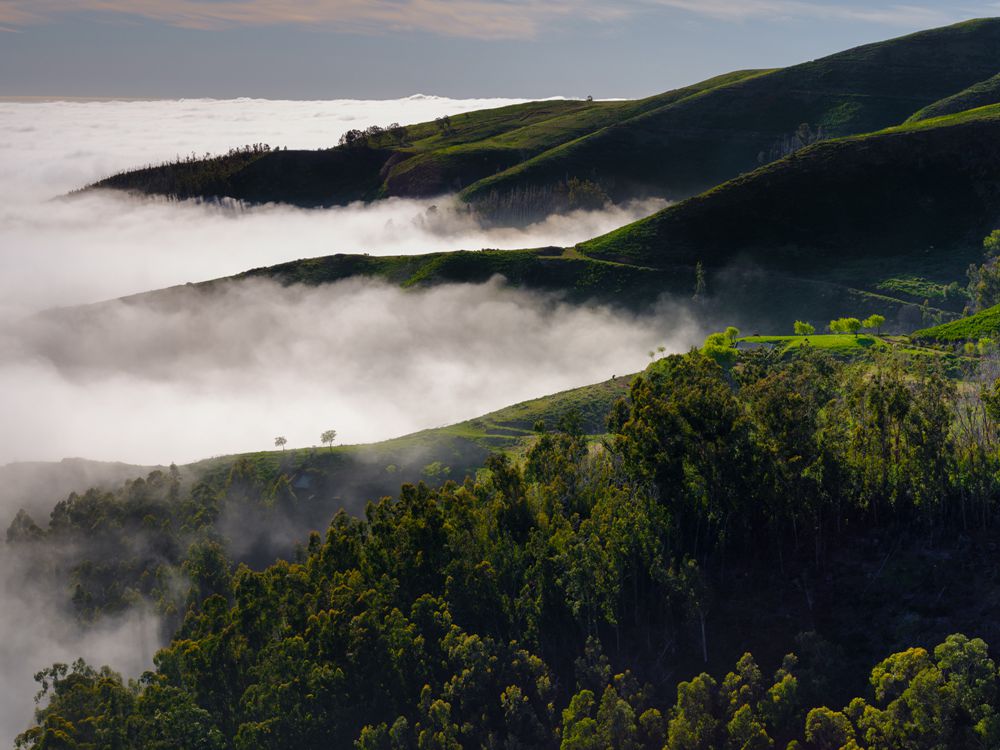 Taken in Madeira
With NiSi Medium GND (4 Stops)
Z: When did you start using NiSi filters and why?
H: At the end of 2017, when I was just starting to use filters (cheap plastic ones back then), I realised that to get better quality, I needed to step up my filter game. I was comparing different brands and options. I knew I wanted glass filters because they are the best, so I opted for NiSi filters. But before I made the step to buy them, I was contacted by NiSi Benelux. They were looking for an ambassador and they wanted to meet with me in person. The rest is history and I couldn't be more happy and proud that it all went like this!
Taken in the Wadden Sea Region
With NiSi Medium GND (3 Stops) + Landscape CPL
Z: Which NiSi products do you usually use in your work?
H: S5 Filter System: Because I work with ultrawide angle lenses a lot, I needed a filter system for that. Therefore I opted for the S5 system. I do love this big filter system because I have quite big hands and wear gloves a lot (I often find myself in really cold places). Thanks to the size of this system, it all handles really well.
Landscape CPL: If I were to pick one filter to use for the rest of my career, it would be the polariser. This is the filter I use the most. This filter does so much to your image, the color contrast and the feeling it transfers. Plus, its effect cannot be recreated in post-processing.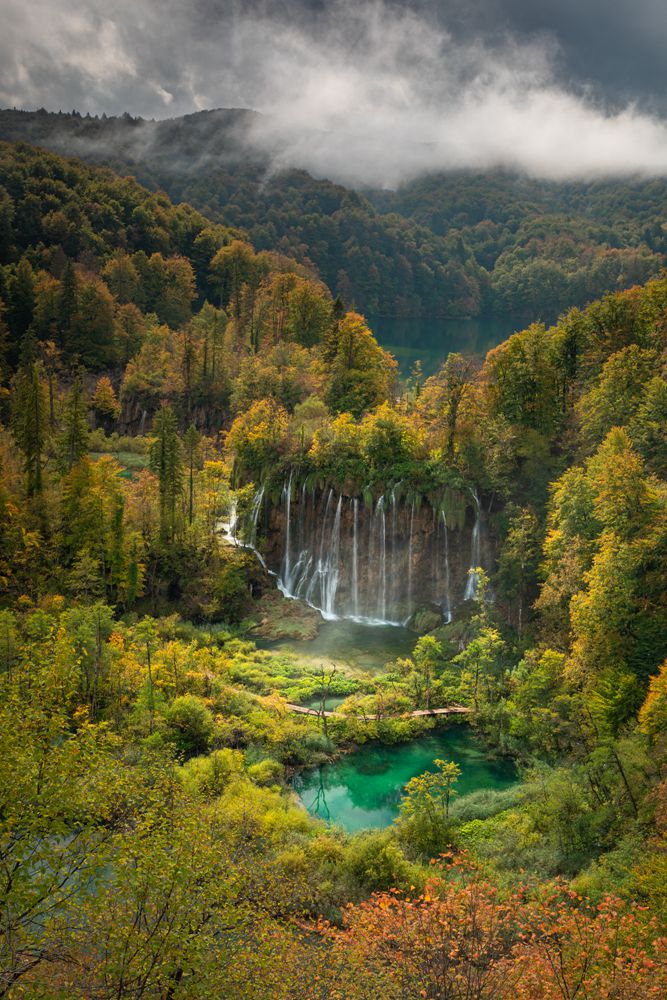 Taken in Croatia
With NiSi Medium GND (3 Stops) + Landscape CPL
Medium GND 8 (& 16): Together with the polariser, this is the filter you will find on my camera quite often. I like to get my results as good as possible in-camera. That is why I use graduated ND filters. There are a lot of different GND filters to choose from, but I love the medium edge. Whether there be mountains, mills or other objects in the frame, I find that it is almost always up to for the job.
Taken in Lofoten, Norway
With NiSi Medium GND (3 Stops) + Landscape CPL
ND filters: Sometimes I like to slow things down. That is when I use my ND filters. Typically, I like to use the 3 and 6 stops with water, depending on the amount of available light and the feeling I want to transfer. When it comes to clouds and the sky, I like to slow things down a lot. In that case, I use the 10 stops.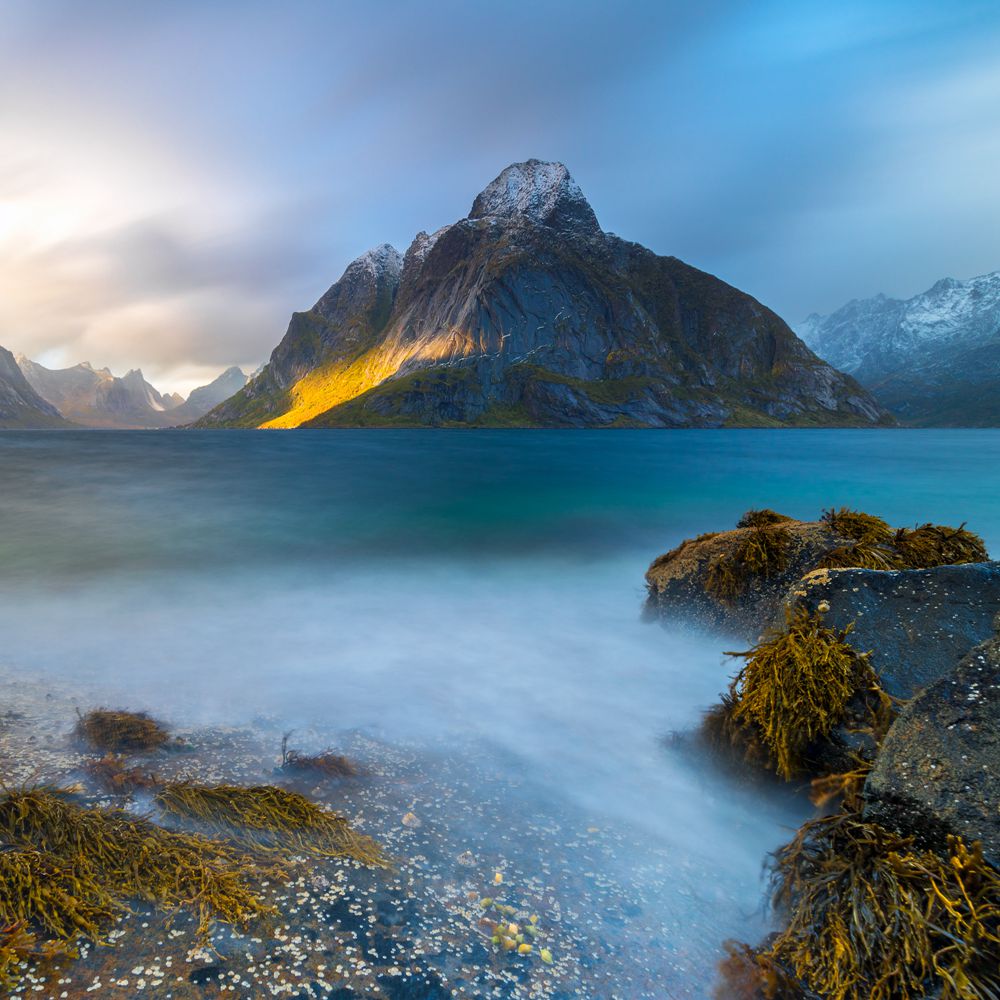 Taken in Lofoten, Norway
With NiSi ND 6 + Medium GND (3 Stops) + Landscape CPL
Natural Night filter: Last but definitely not least is the NiSi Natural Night filter. I use this filter a lot when shooting the northern light. It effectively kills the ugly yellow glare caused by light pollution whilst retaining all other light. This way you get a natural looking image.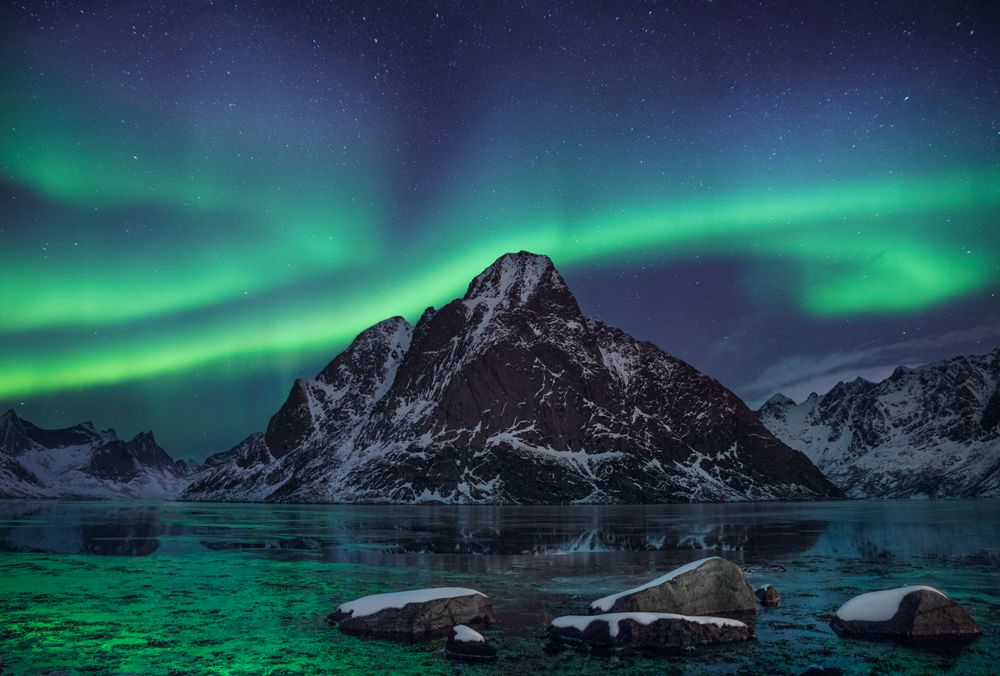 Taken in Lofoten, Norway
With NiSi Natural Night
Z: Among all the photos you took with NiSi filters, which one is your favorite? What went into creating it?
H: My favourite image is definitely the panorama I took in 2019 when I was on the Lofoten archipelago for my photo tour. At the end of the week and after a really short night hunting the aurora borealis, the alarm went for sunrise. With only 3 hours of sleep, the group was a bit reluctant to go but we got out anyway (sleeping can be done back home :-D). It turned out to be the most amazing sunrise of the tour. It had been a really cold night so the fjord was frozen. Because of the tides, the retracting water had deposited this thin layer of ice on every exposed rock and seaweed. As the rising sun started to lit up mount Olestind, I decided to go for a panoramic image. To balance out the foreground with the sky, I used a medium GND 8 and to intensify the colors and get rid of the sheen, I used a Landscape CPL. This was a bit tricky because I had to be careful with over polarisation. There was a change in weather, so thick clouds appeared, and started to glow pink and orange. The beautiful colors were reflected by the ice and water. It was an intense moment to say the least!
Taken in Lofoten, Norway
With NiSi Medium GND (3 Stops) + Landscape CPL
Z: What advice would you give to up and coming photographers?
H: It might sound cliche, but do what you love and develop your own style. If you try to copy others, you will lose interest after a while. It is much more satisfying to shoot something YOU like! Don't forget that the people you try to copy have gone through a learning process as well. It takes a lot of time and effort, and also a fair amount of luck, to get the perfect image. The location can be epic, but when the light is boring, the image will become boring as well. Spend time learning how to read weather charts and go out as much as possible. It is perfectly fine to visit the same location multiple times. Based on the season, the light and other circumstances you might get a different image every time. Of course there is nothing wrong with visiting iconic locations, they aren't iconic for nothing, but also find locations of your own. Always try to enjoy what you are doing. No moment in nature is a lost one, so even if you get home without an image, you gained something. And last but not least: Never give up! It is perfectly normal to have your ups and downs. I have them too, especially with social media and the feeling of pressure. If you stay true to yourself and do what you love, and do it with passion, you will succeed!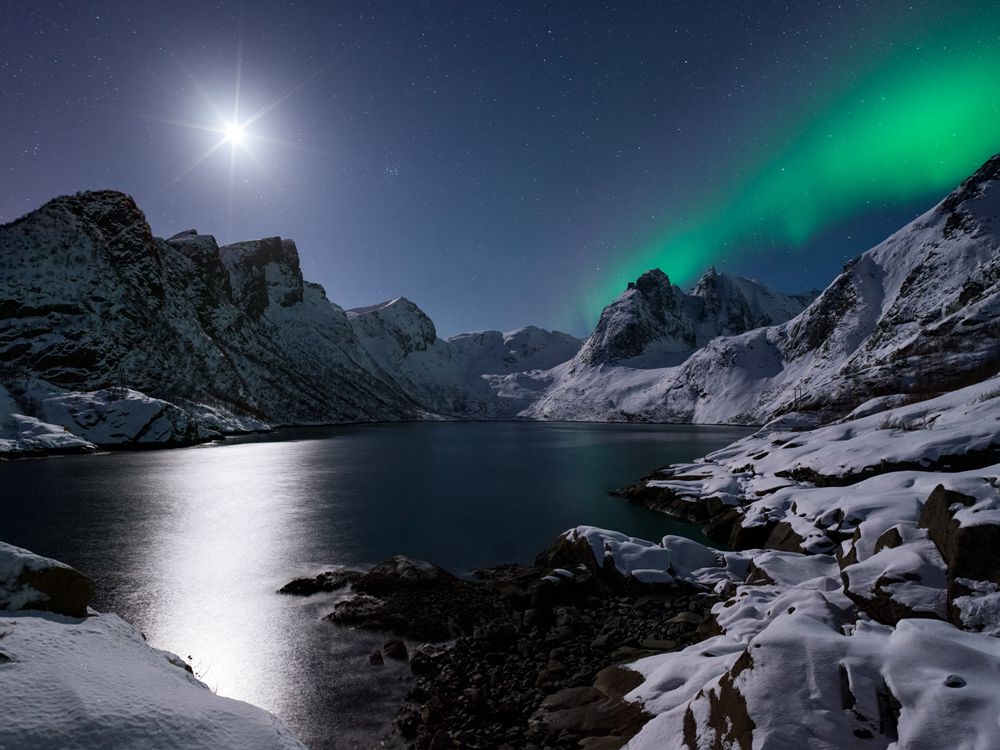 Taken in Norway
With NiSi Natural Night
Z: Any plans for the future, photographically?
H: At the moment, I am working together with one of the biggest photography magazines in Netherlands, making a really cool landscape photography course. We did a couple of days of filming in the field and had amazing conditions to say the least! Lots of the course will be about using filters, but also scouting locations and how to read the light. Lots of fun to do!
The wise travel plan was to go to Canada for a month in autumn this year, but it looks like we have to postpone that with a year because of travel restrictions. Nothing is certain yet, but we are making plans for a different trip already, which probably will be a five-week road trip through Europe in our 1968 Ford Transit campervan to a lot of photogenic locations. In February 2021 my next photo tour to the Lofoten will find a place, which is always a lot of fun!
On my wishlist are Svalbard, Greenland, Patagonia and Antarctica. But that is something for the future! I've just started with landscape photography so there is a lot to explore and discover. Both back home and abroad! The future looks amazing!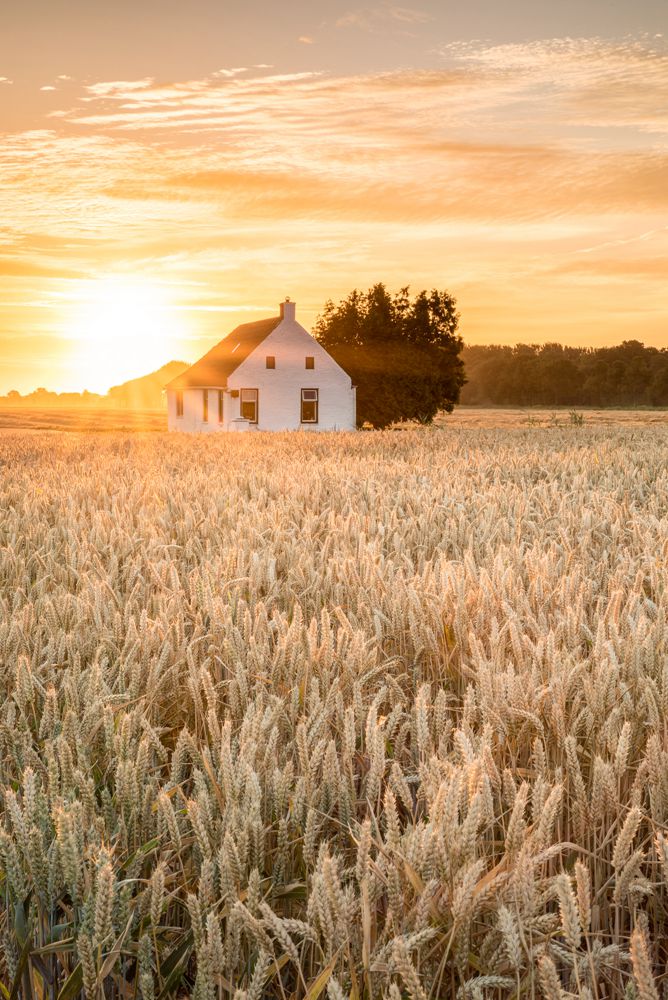 Taken in Warffum, Netherlands
With NiSi Medium GND (4 Stops) + PRO CPL