José Ramos is a passionate landscape photographer as well as a psychiatrist based in Lisbon, Portugal. As a witness to incredible natural wonders and a listener to people's inner feelings, he created many magnificent and impressive images from his unique perspective. His works have been published in several international magazines, including National Geographic, The Telegraph, Photography Week and so on.
NiSi really appreciates José for taking time out of his busy schedule for this interview. It's a great opportunity to discover the potential power and possibilities of landscape photography under his inspiration.
Z for Zoe and J for José Ramos
Z: Hi José! Thanks for being with us here! Firstly, could you share us a bit about yourself?
J: Hello! First of all thanks for this interview! I'm a landscape photographer based in Portugal, mostly focused on long exposure landscape photography. Besides being a photographer, I'm also a doctor (psychiatrist) in Lisbon.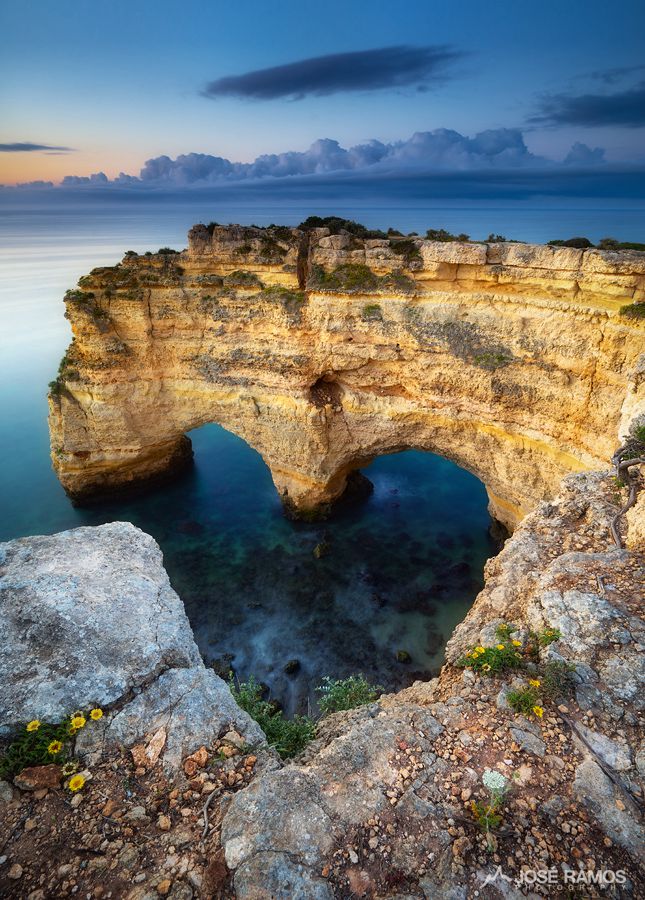 Unconditional Love
Taken in Algarve, Portugal
With NiSi Medium GND (4 Stops), Full ND (7 Stops)
Z: What was the moment when you knew photography was something you just had to do?
J: Probably when I realized I was starting to become addicted to being outdoors, shooting and searching tirelessly for the best light. I already had a big passion for Nature before I started photographing, and after moving to Lisbon to study Medicine I became unfortunately disconnected from it. Photography rekindled this passion, and became a medium for expression and nature reconnection.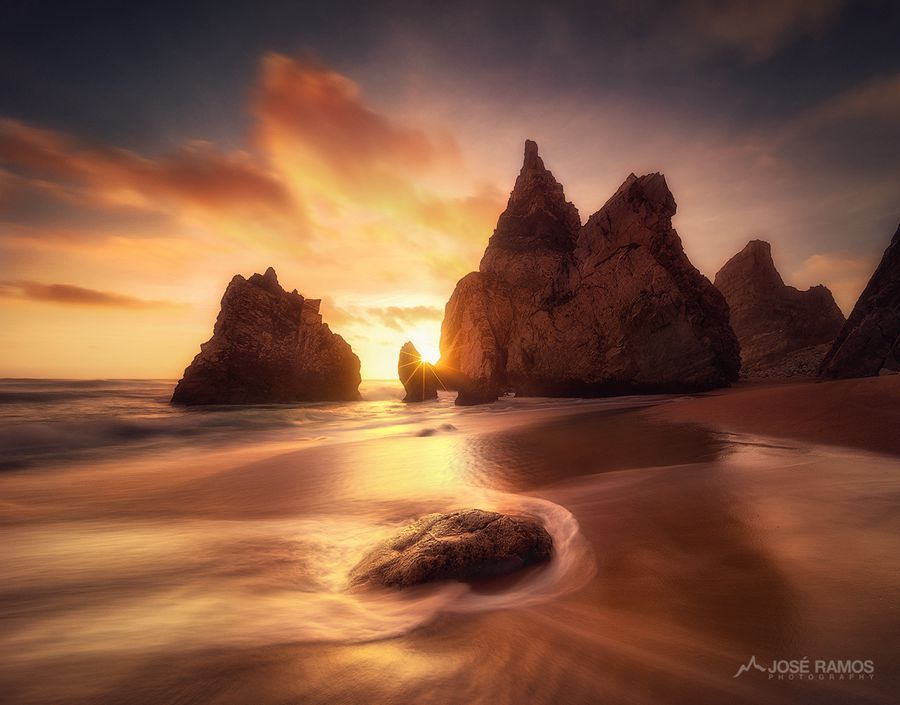 Far Enough To Escape
Taken in Sintra, Portugal
With NiSi Medium GND (4 Stops), Full ND (4 Stops)
Z: It seems difficult to juggle a career as a doctor and a photographer, how do you manage your time and energy?
J: It's definitely extremely difficult to juggle both careers, and that's why I decided to quit the National Health System last year, so I'm exclusively doing private practice in Medicine now, to have more available time for photography. But it's still quite hard to balance everything, involving a great deal of sacrifice and discipline. We only show the good side of our jobs on social media, where people's lives always seem perfect, but behind every career there is always a huge amount of hard work.
Equilibrium
Taken in the Dolomites, Italy
With NiSi Medium GND (4 Stops), Full ND (7 Stops)
Z: Being a psychiatrist, does this have an impact on your photography? What kind of concepts do you embed in your works?
J: It definitely has an impact on my photography career. I started studying Medicine before I became a photographer, and both careers evolved together, enriching each other in the process. After finishing my graduation in Medicine I decided to specialize in Psychiatry, and this put me into intense contact with extreme forms of human suffering. I also learnt a lot about the therapeutic potential of photos, and realized that shooting landscapes can be much more than just showing pretty sceneries. Every time I publish a photo I see it as an opportunity to reflect on the image, the feelings and memories it triggers, the concepts it might evoke, usually related to Nature conservation, human emotions or our existential role in this incredible ecosystem.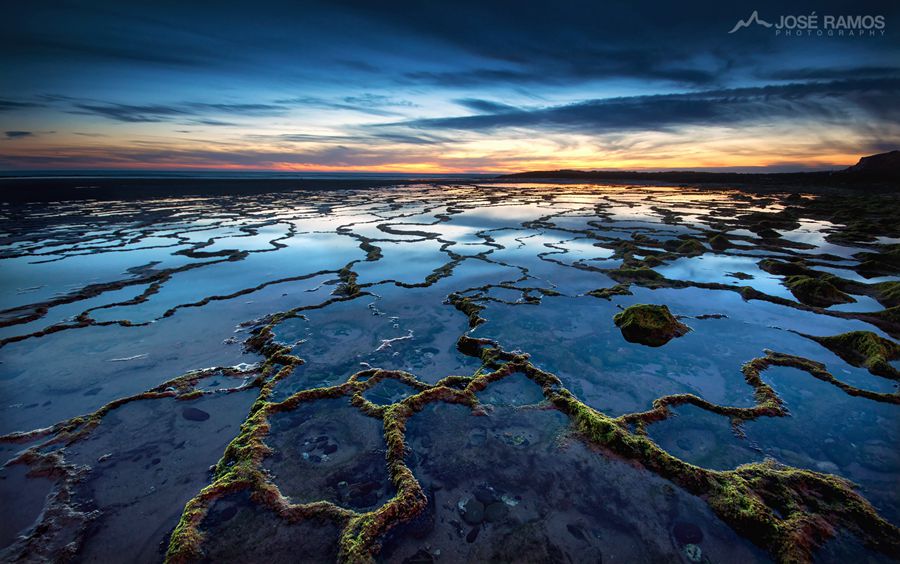 The Natural Networks
Taken in Vila Nova de Milfontes, Portugal
With NiSi Soft GND (3 Stops), Reverse GND (3 Stops), Full ND (7 Stops)
Z: When did you start using NiSi filters and why?
J: I started using NiSi filters a few years ago, when they launched their now-ancient V3 filter system! NiSi was still a very small brand at the time, but their products had some very interesting features. I was a Formatt Hitech Ambassador at the time, but after testing NiSi filters I realized their products had clear advantages which were essential to me, mostly related to color cast neutrality and anti-reflective coatings. I have been working with NiSi filters since then and have never looked back!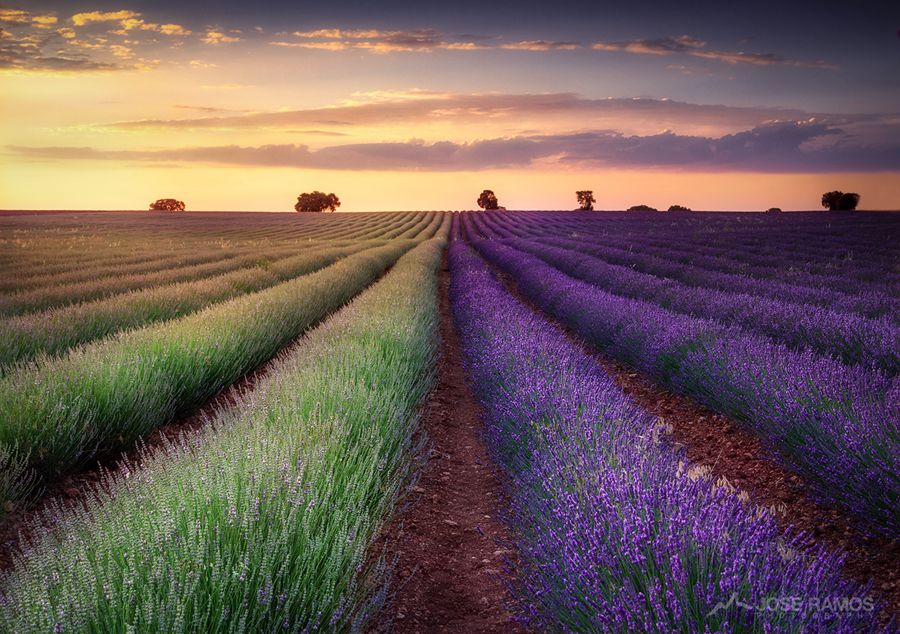 Contrasts
Taken in Brihuega, Spain
With NiSi Medium GND (4 Stops)
Z: Which NiSi products do you usually use in your work?
J: My NiSi kit consists of the V6 100mm system kit, special holder for the Laowa 10-18mm, special holder for the Laowa 12mm, 4 stops Medium Grad, 3 stops Reverse Grad, 4 stops Full ND, 7 Stops Full ND and 10 stops Full ND.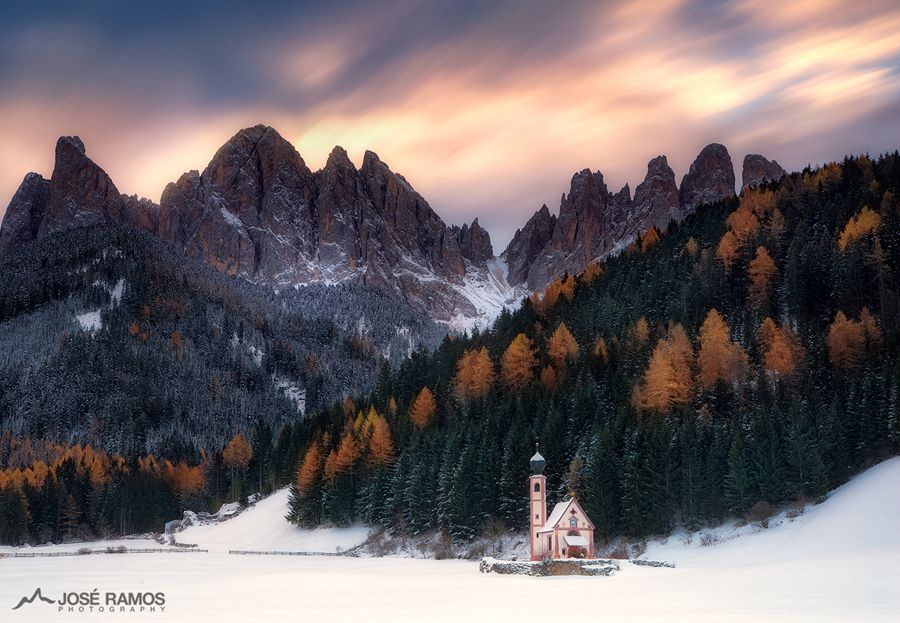 Worship
Taken in the Dolomites, Italy
With NiSi Medium GND (4 Stops), Full ND (4 Stops)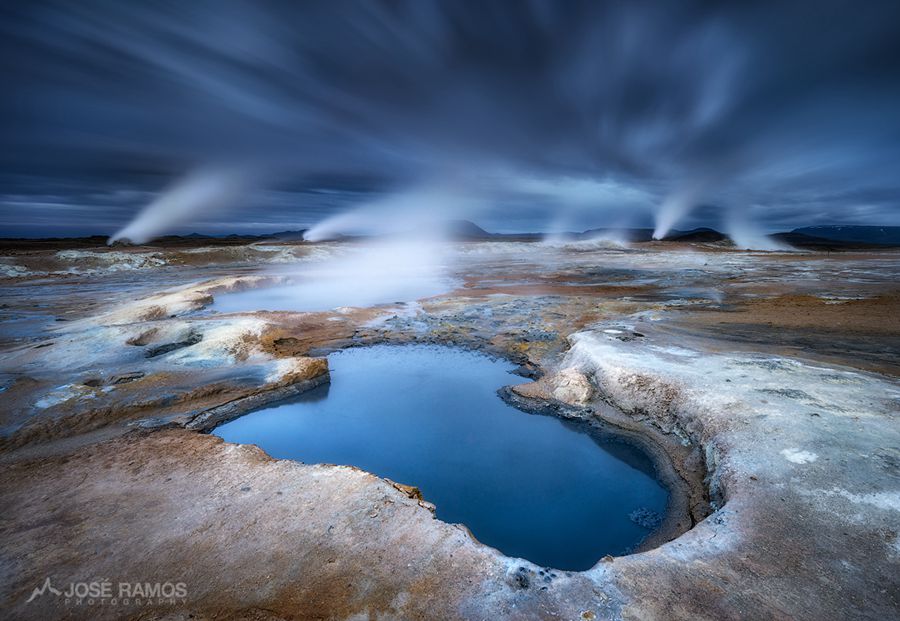 Creation
Taken in Hverir, Iceland
With NiSi Medium GND (4 Stops), Full ND (7 Stops)
Z: Among all the photos you took with NiSi filters, which one is your favorite? What went into creating it?
J: Now that's a tough question! I think it's virtually impossible to select a favorite photo, as all of them are tied to special memories and moments. I think I will spontaneously go with my "Dissolution of Eternity" photo made in the Jokulsarlon Glacier Lagoon in Iceland, during one of the most memorable sunsets of my life. The ice blocks floating along the lagoon were not that close to the shoreline, so I had to venture into the ice-cold water to do this capture, using neoprene equipment, and the feeling of watching all the scenes unfold right in front of me was unforgettable!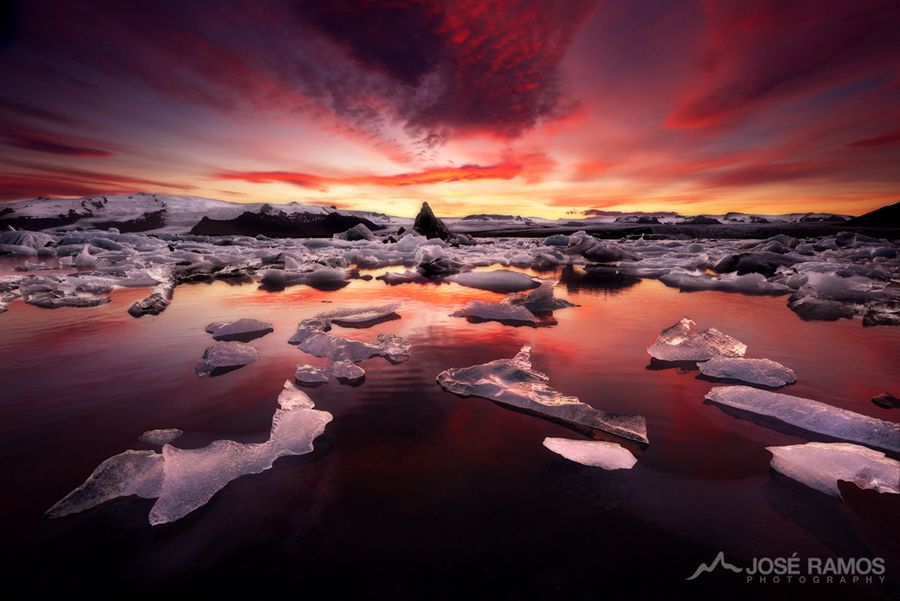 Dissolution of Eternity
Taken in Jokulsarlon, Iceland
With NiSi Soft GND (4 Stops)
Z: Could you share us a story about the best or worst day you've had while shooting?
J: I would rather focus on the best days and, instead of mentioning one single day, I would like to mention the adrenaline rush of every single night where I have witnessed the unforgettable Northern Lights in Iceland, or the infinite awe of witnessing an epic sunset in the beautiful Portugal coastline.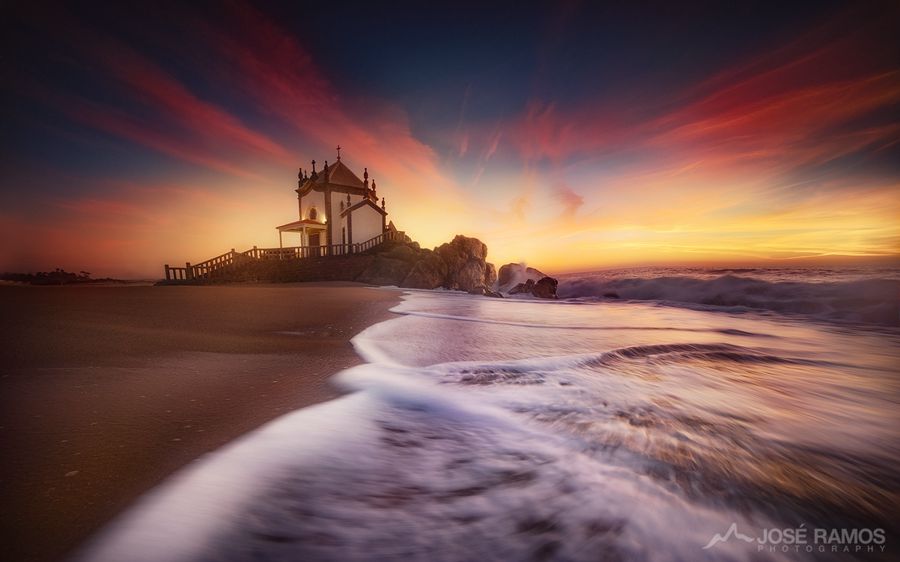 Altar of The Seas
Taken in Capela Sr Pedra, Porto, Portugal
With NiSi Medium GND (4 Stops), Full ND (4 Stops)
Z: In which direction do you believe landscape photography is heading? Any advice for new photographers?
J: Landscape photography is getting more and more popular with the unstoppable growth of social media in your lives. Even though there are way too many people shooting locations just to get likes, there is an ever-evolving and growing conscience about Nature, its beauty and its fragility. I would like to believe that landscape photography it no only technically evolving, but also that its message is also becoming deeper and triggering change in viewers.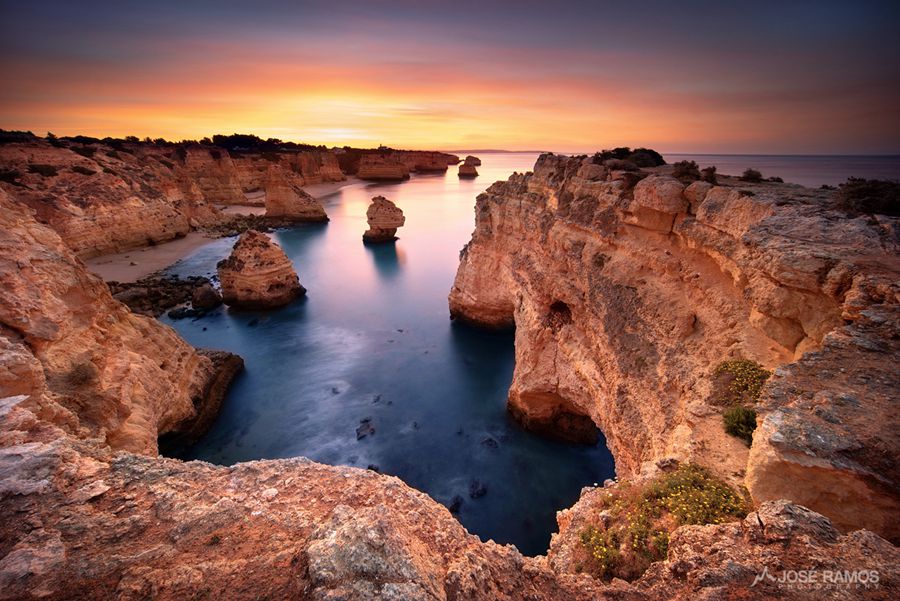 The Brittle Treasure
Taken in Algarve, Portugal
With NiSi Medium GND (4 Stops), Full ND (4 Stops)
My advice for new photographers is to learn the ins and outs of technical aspects, practice a lot, and then finally be able to forget all these endless technicalities and freely focus on composition, light and the pleasure of "being there".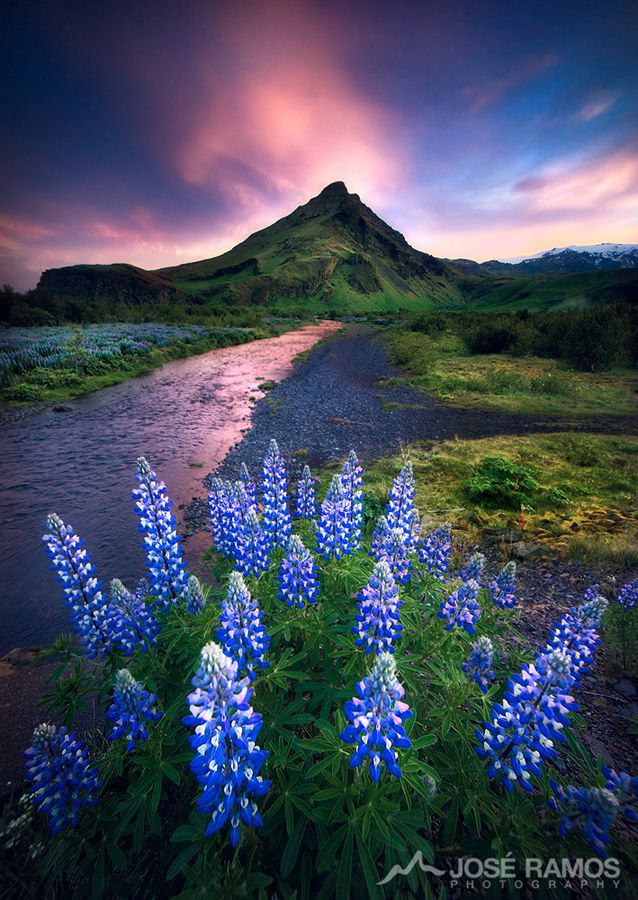 The Unexpected
Taken in Skogar, Iceland
With NiSi Medium GND (4 Stops)
Z: What locations are you looking forward to photographing in the future?
J: I want to keep building on the portfolio of my beloved Portugal and Madeira Island, and would love to visit so many new places. Right now, photo projects and tour planning in Portugal has occupied a huge amount of time, so I barely had any time to plan new adventures for the future. Now that I was going to finally book my trips, the current virus epidemic has made me postpone these plans, even though I'm definitely looking forward to new exciting travels!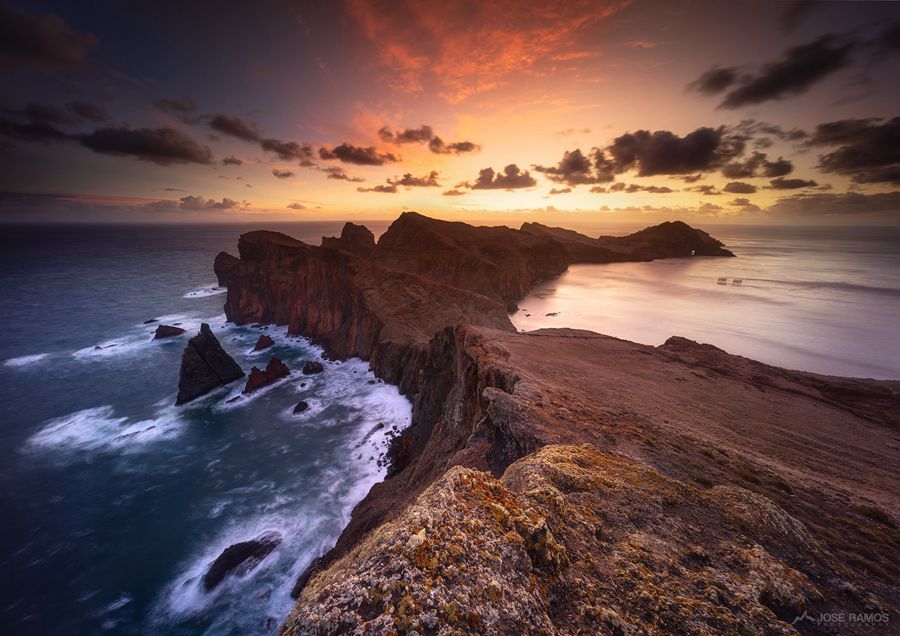 Gift
Taken in Madeira, Portugal
With NiSi Reverse GND (3 Stops), Full ND (4 Stops)