Lee Cook is a New Zealand based landscape and astronomy photographer, who won the People's Choice at the New Zealand Geographic Photographer of the Year Awards 2019. As a sports enthusiast, he was inspired by the picturesque valleys and mountains in New Zealand to his passion for photography and his artistic side. NiSi really appreciates Lee for kindly sharing his photography experiences and great tips for traveling and shooting in New Zealand.
Z for Zoe and L for Lee Cook
Z: Hi Lee! Thanks for being with us here! Firstly, could you share us three random facts about you?
L: I'm British by birth and lived in the North West of England until I was 27 years old. I have now been residing in New Zealand for just under 9 years and I am a permanent resident.
Before Photography, my passions were more focused on sports. Particularly in mountain running and Triathlon, the latter I was selected to represent Great Britain at the age group level.
I have an unusual addiction to Dijon Mustard and sometimes go through 3 jars per week!
Moke Lake
Taken in Queenstown, New Zealand
With NiSi S5 holder, ND (10 Stops), Soft GND (3 Stops)
Z: How did you get into photography? Was there anything specific that pushed you towards landscape photography?
L: When I arrived in New Zealand I quickly settled in Aoraki Mount Cook Village which is at the foot of New Zealand's highest mountain and home of some of the most dramatic landscapes in the world. After too many mountains running injuries and frustrations I needed something fresh. I'd started taking more photos to show my friends and family the jaw dropping area that I was living in. I soon grew dissatisfied that I couldn't capture with my phone what I was seeing with my eyes. So I ditched the phone, bought myself a second hand DSLR and that's where my photography journey began. Consequently, photography has still enabled me to combine my previous passions of exercise and being in the mountains but has brought out an artistic side of me that I had never previously explored. I love it!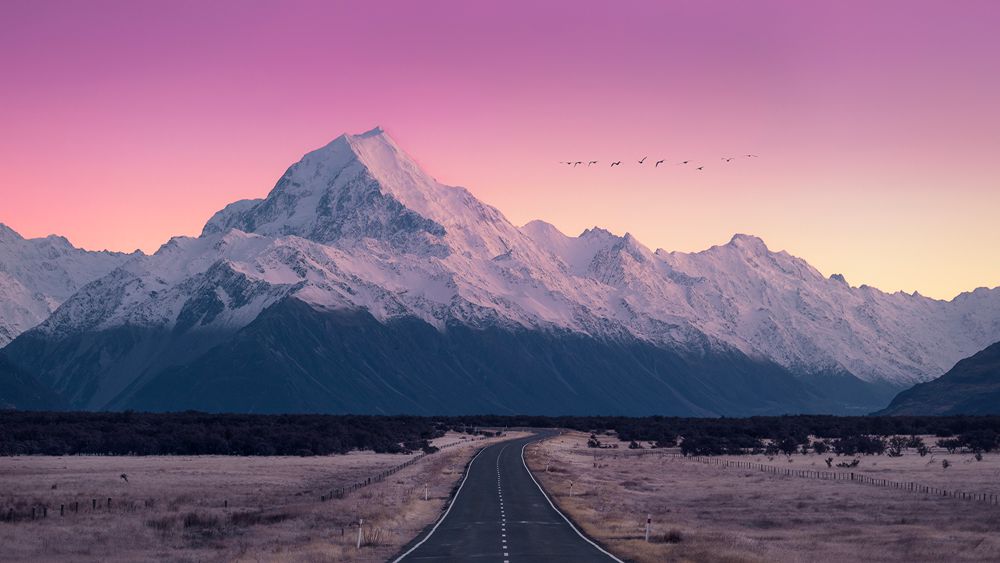 Road to Mount Cook
Taken in Mackenzie District, New Zealand
With NiSi V5 holder, Soft GND (3 Stops)
Z: How do you feel photography has impacted the way you see the world?
L: Photography undoubtedly enables a greater personal connection with our natural world and through that connection it has facilitated in some of my most cherished life memories. It challenges us to understand our land's story – where it came from and sadly in many cases where it is going. I often find myself in a painful moral conflict when I'm excited to learn that there has been a glacial calving in one of our glacial lakes. Undoubtedly, photographing jagged peaks kissed by golden hour light with a foreground littered with gleaming icebergs makes for stunning landscape photography. However, we are documenting a shift in our climate. How our future generations will judge us for this remains to be seen but I'm glad our planet is getting a well earned breather at the minute.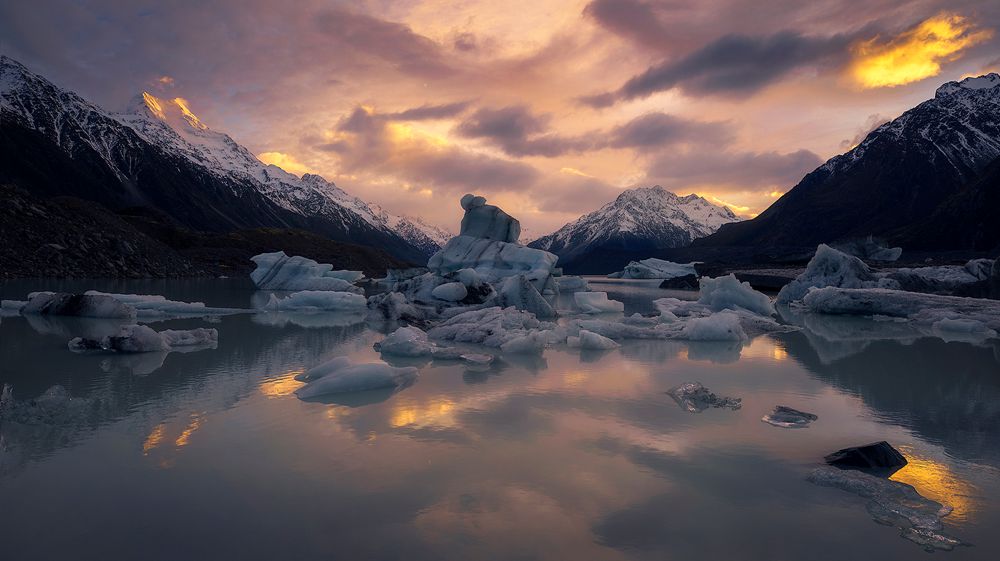 Tasman Lake
Taken in Aoraki Mount Cook National Park, New Zealand
With NiSi S5 holder, Soft GND (3 Stops), CPL
Z: What are some of the most challenging and frustrating aspects of your work?
L: Before using NiSi filters it was most definitely fiddling around with circular threaded filters in -15 degrees Celsius temperatures with frozen fingers! New Zealand weather systems are notoriously changeable which means even the best laid plans are often scuppered with the weather. Thankfully I seem to have lost the habit of hiking 5 hours up a mountain to discover there is no SD Card in my camera!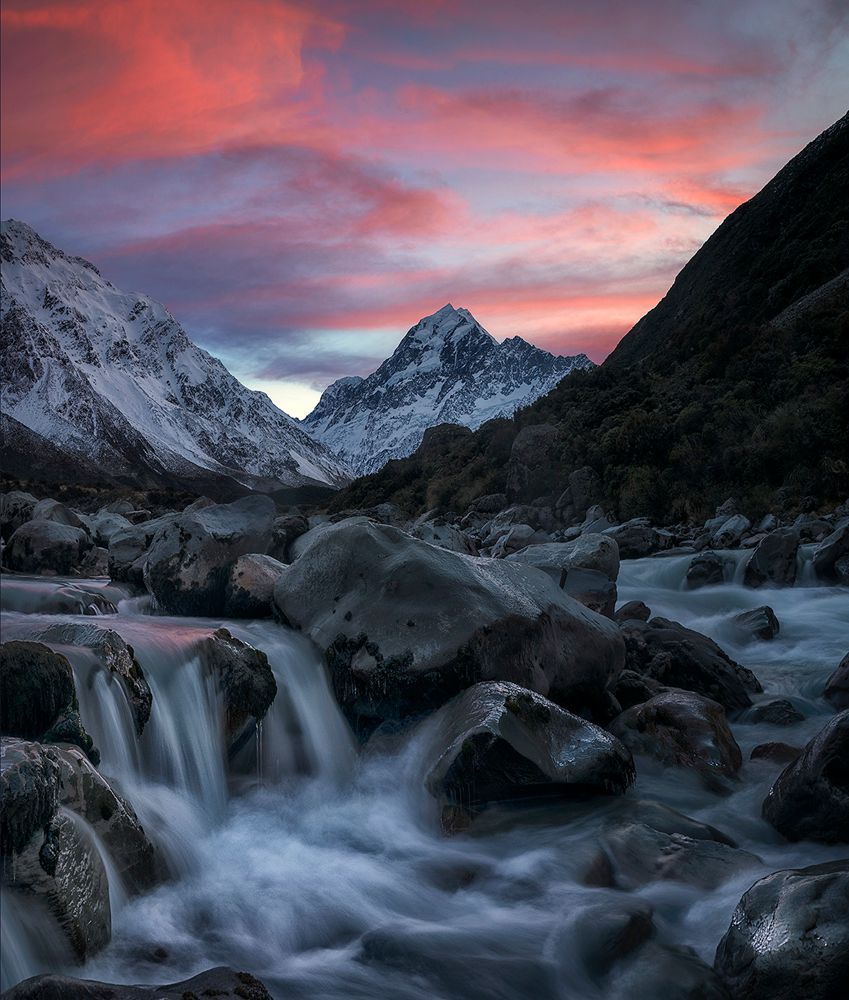 Mount Cook Cascades
Taken in Mackenzie District, New Zealand
With NiSi S5 holder, Soft GND (3 Stops), CPL
Z: When did you start using NiSi filters and why?
L: I started using NiSi filters back in 2016. At the time I was using circular threaded filters which in general I found irritatingly difficult to use and added terrible vignetting when stacking GND's and ND's. A number of top pro's in Australasia at the time were throwing superlatives at the NiSi system so I took the plunge and have never looked back. The systems are so easy to use, no colour cast or vignetting issues. What more could you want?!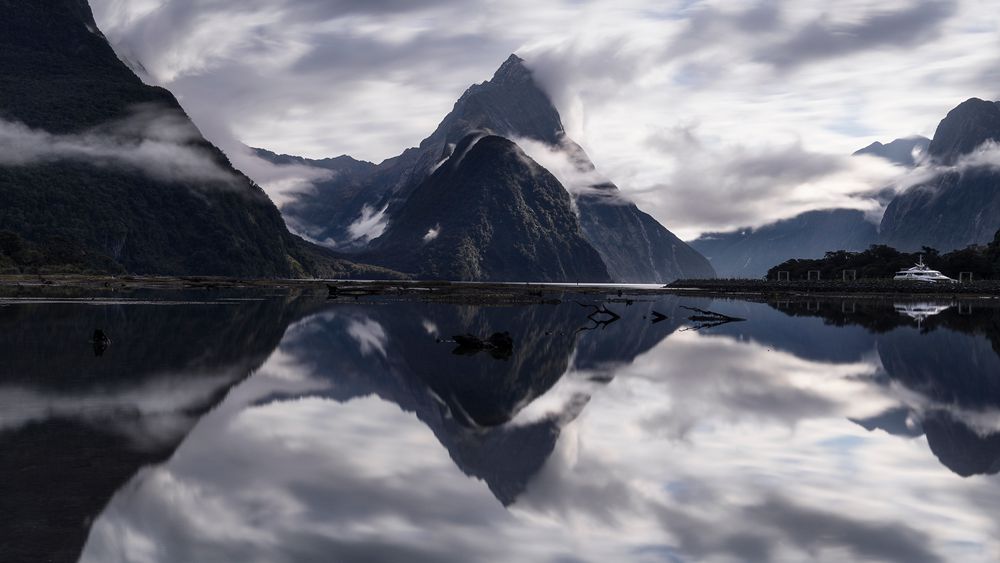 Mitre Peak
Taken in Milford Sound, Fiordland, New Zealand
With NiSi S5 holder, ND (10 Stops), Soft GND (3 Stops)
Z: Which NiSi products do you usually use in your work?
L: Predominantly I use the S5 150mm filter holder for my wide angle lens and use the V5 100mm Filter holder for my other lenses. I nearly always have my 0.9 Soft grad mounted on the front of my S5 and really helps balance those scenes with high dynamic range between the foreground and background. I really love the creative element that long exposures bring to landscape photography and I have both a 6 stop and 10 stop Neutral Density filter for streaking out those cloudy skies and softening water scenes. I've also started experimenting with the natural night filter in my night sky work which is really cool.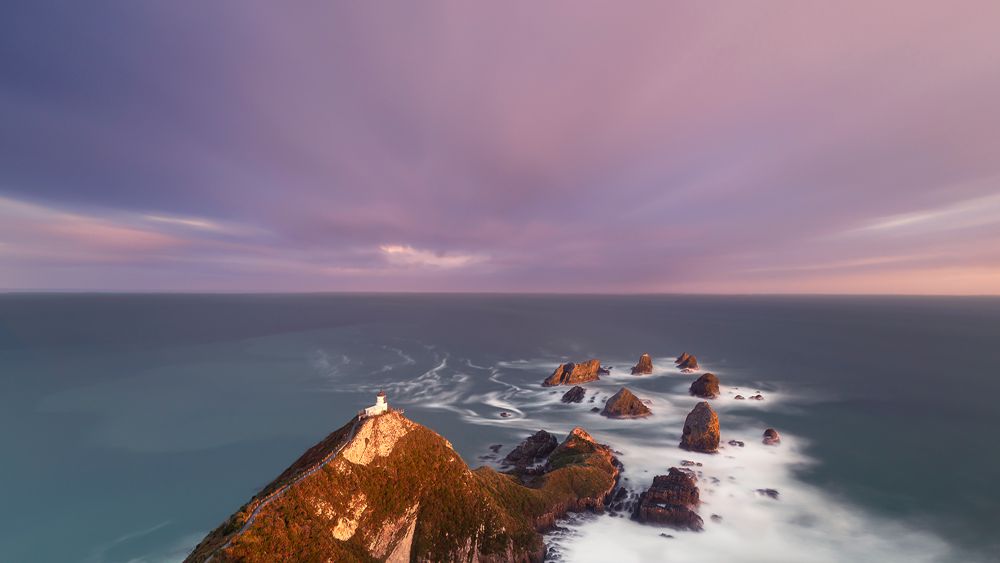 Nugget Point
Taken in Catlins, New Zealand
With NiSi V5 holder, ND (10 Stops), Soft GND (3 Stops)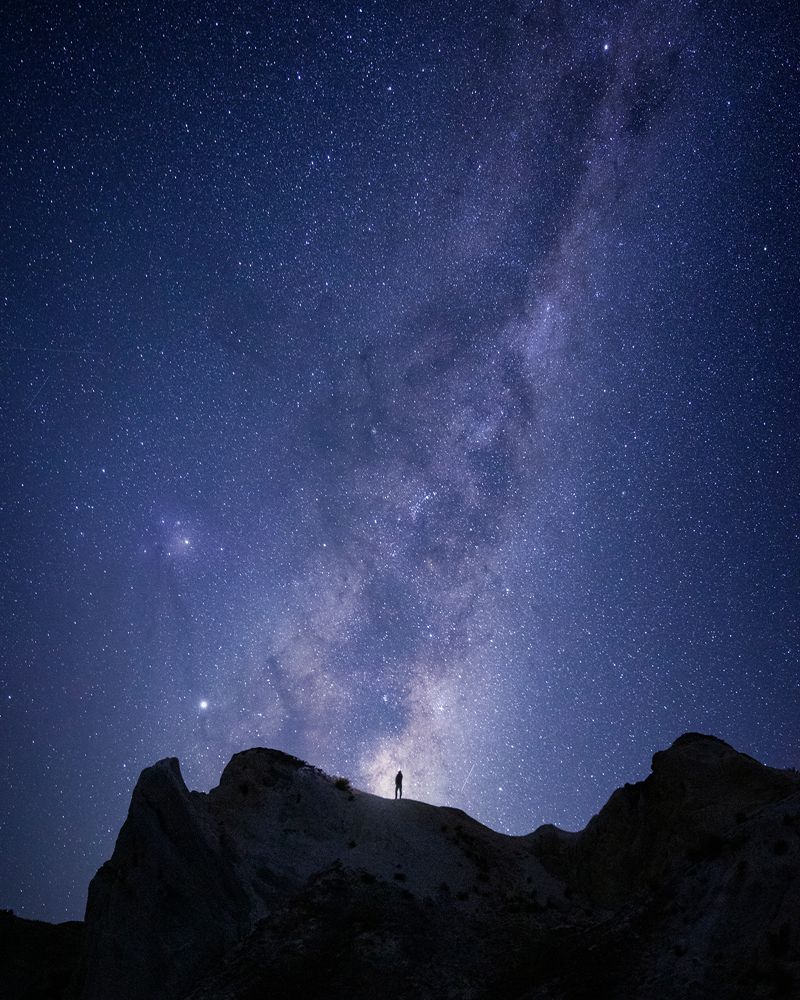 Saint Bathans Astro
Taken in Saint Bathans, Otago, New Zealand
With NiSi S5 holder, Natural Night filter
Z: Among all the photos you took with NiSi filters, which one is your favorite? What went into creating it?
L: I think it would have been this one at Torres Del Paine National Park, Chile. The weather had been stereotypical Patagonian driving rain and winds that would sweep you off your feet for the entire duration of the trip. I had one average day in Torres Del Paine but ultimately I was disappointed to have no sunsets or sunrises and we were unable to even see the peaks. Some light started to emerge through the clouds mid morning so I popped on the 10 stop and shot a 2 minute exposure. The reason it's my favourite photo using NiSi filters is that the ND 1000 had changed an average scene into an explosion of colour and motion.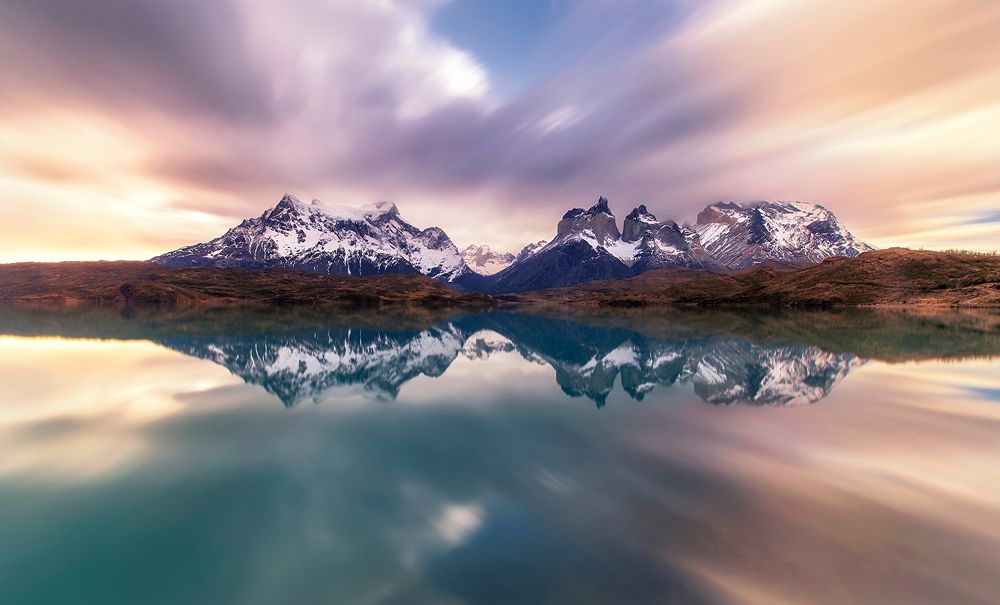 Torres Del Paine
Taken in Torres Del Paine National Park, Chile
With NiSi V5 holder, ND (10 Stops), Soft GND (3 Stops)
Z: What has been one of the most impressive moments you've experienced on a shoot?
L: From camping on glaciers, wandering through architecturally sculpted ice falls, to exploring ice caves in the early hours of the night – I've been incredibly lucky to have shot bucket list moments for most photographers. If I was to narrow it down though it was witnessing a huge KP6 Aurora Australis storm from Plateau Hut, in Aoraki Mt Cook National Park, 2017. In general, we only get a couple of strong Aurora shows per year in New Zealand due to its distance away from the Southern Pole. The grand plateau is one of the few locations that frames Mount Cook perfectly in a southern aspect and I was very fortunate that one of the local operators, Mt Cook Skiplanes and Helicopters, flew us up there for the night. Both my partner and I had the whole place to ourselves. I set my camera up to timelapse and then we watched in amazement as the sky danced before our eyes behind New Zealand's highest mountain.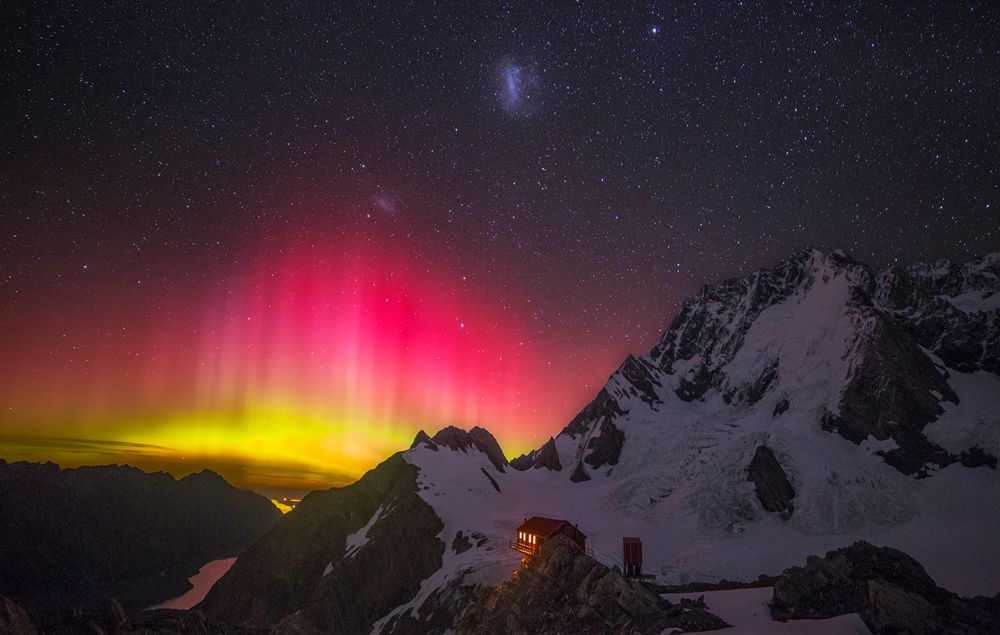 Plateau Aurora
Taken in Aoraki Mount Cook National Park, New Zealand
Z: Could you share some tips for traveling and shooting in New Zealand?
L: As a South Islander, the Wanaka Tree, Milford Sound, Mount Cook NP, Moeraki Boulders, Lake Matheson, Roys Peak etc are all classics for good reason so don't miss out on them. However, beauty is around every corner in New Zealand so don't be afraid to go off the beaten track for a few days to find some solitude. New Zealand's heartbeat and charm are in those hidden gems – find an Airbnb to stay near a remote rugged coastline or spend a night in an alpine hut. If you love photographing the night sky then make a visit between March and October. The Mackenzie basin is one of just a handful of gold rated night sky reserves in the world and almost free from light pollution.
Remarkables
Taken in the Shadow Basin Lookout, Queenstown, New Zealand
Z: Any projects coming up in this year?
L: This year is going to be a bit of a tricky one with Covid-19 wreaking havoc across the globe and making travel almost impossible. I think it's going to stimulate and challenge photographers to really explore their own backyard which has to be a positive thing. For me personally, I've never seriously considered photographing the great walking tracks of New Zealand but this year I'd love to complete some of the Fiordland NP based tracks. I'll be trying to make the most of winter and of course that means some trips back to my old stomping ground – Aoraki Mt Cook National Park.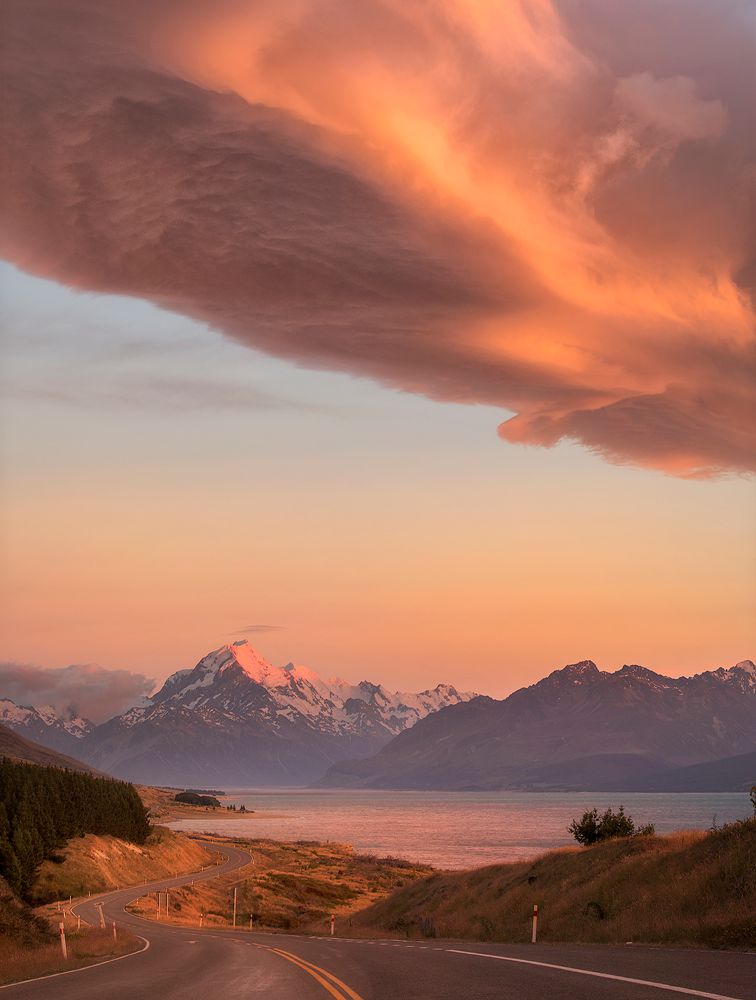 Peters Lookout
Taken in Mackenzie District, New Zealand
With NiSi V5 holder, Soft GND (3 Stops)