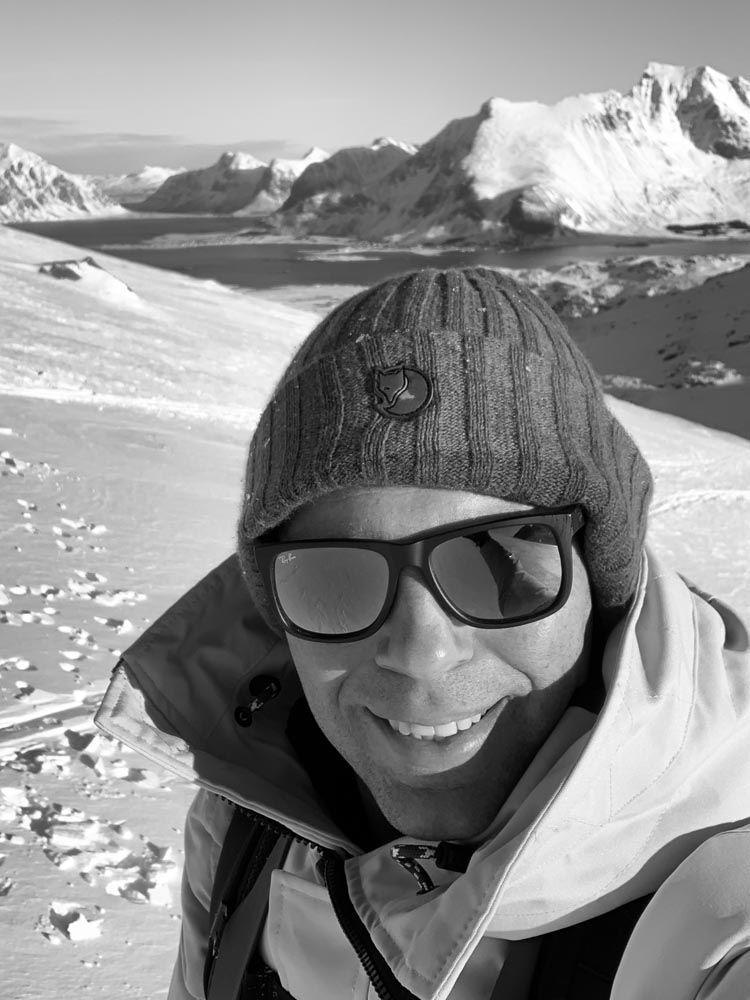 Martijn Kort is a passionate photographer as well as an airline captain from the Netherlands. About 6 years ago he got his first DSLR and started his journey to search for beautiful landscape, cityscape and architecture pictures.
NiSi is happy to interview Martijn about the purpose behind his works and his views on photography.
Z for Zoe and M for Martijn
Z: Hi Martijn! Thanks for being with us here! Firstly, could you share us three interesting things about you that you want people to know?
M: Besides being a photographer, I'm also an airline captain. But the love for photography is taking the upper hand and I'm looking for ways to do it fulltime.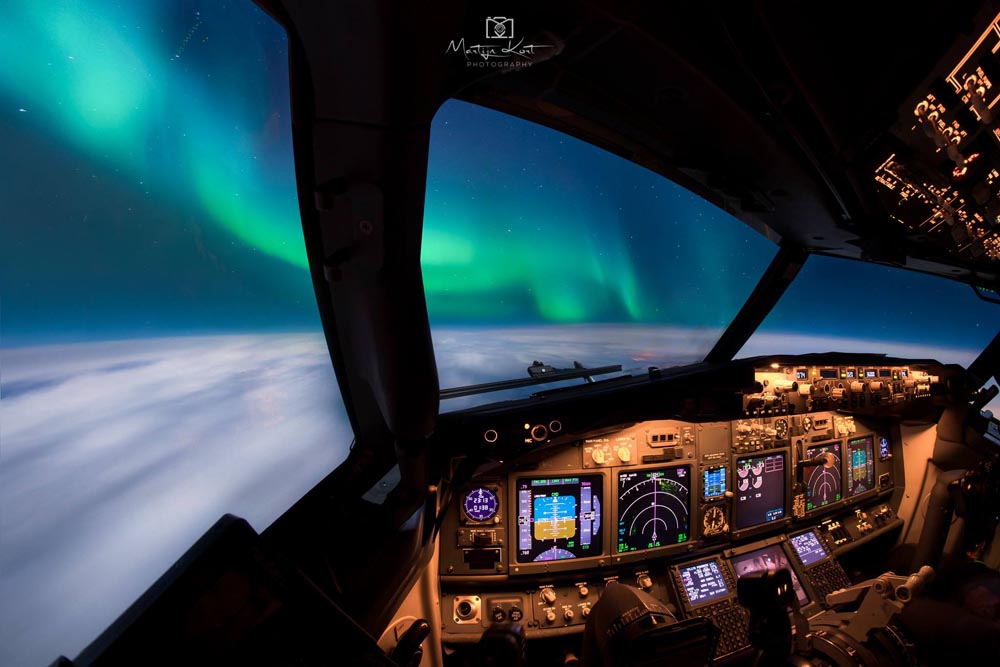 Martijns's aviation photography
I'm completely self-taught in photography. As I always strive to know everything and to be able to produce high-quality work, this was the way to go for me. I've started with landscapes but fell in love with architecture and cityscape photography.
I'm also an ambassador for Zeiss Lenses here in the Netherlands. The combination of Zeiss and NiSi has really pushed my quality.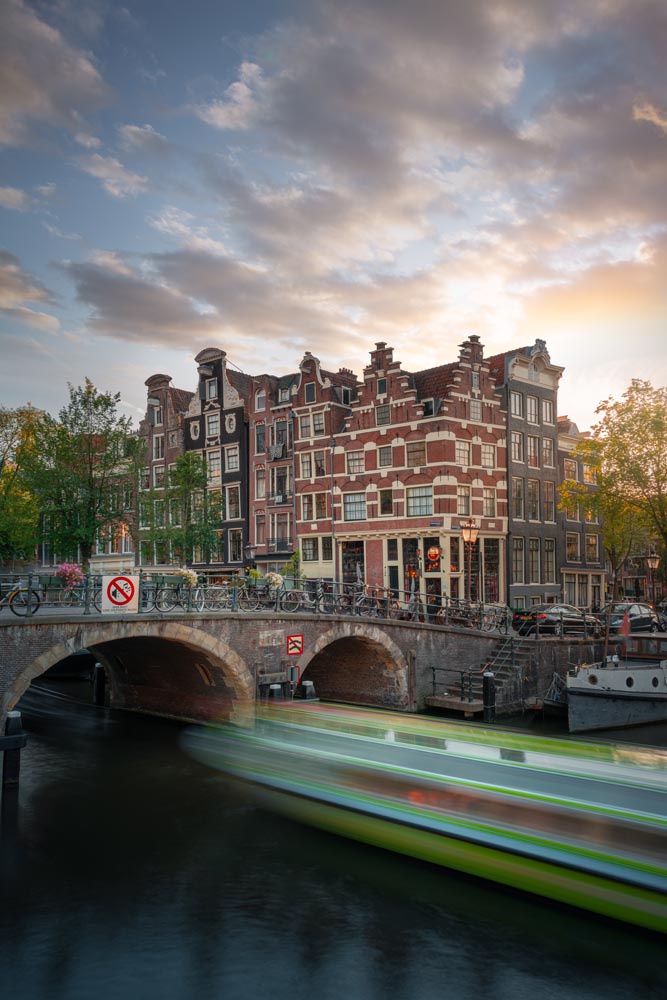 Amsterdam Canals
Taken in Holland
With NiSi polarizer, ND (3 Stops), GND (3 Stops)
Z: What brought your interest in photography? What did you find most challenging when you got start?
M: At first it was all about capturing the beautiful mountains when I was climbing with my dad in the Alps (that was analogue photography). Later I took a small camera with me in the cockpit but especially during the early days of digital photography it was difficult with the lighting conditions. It was pretty soon after I've got my first DSLR that I also got my first filters to get the most out of the camera I was using at that time.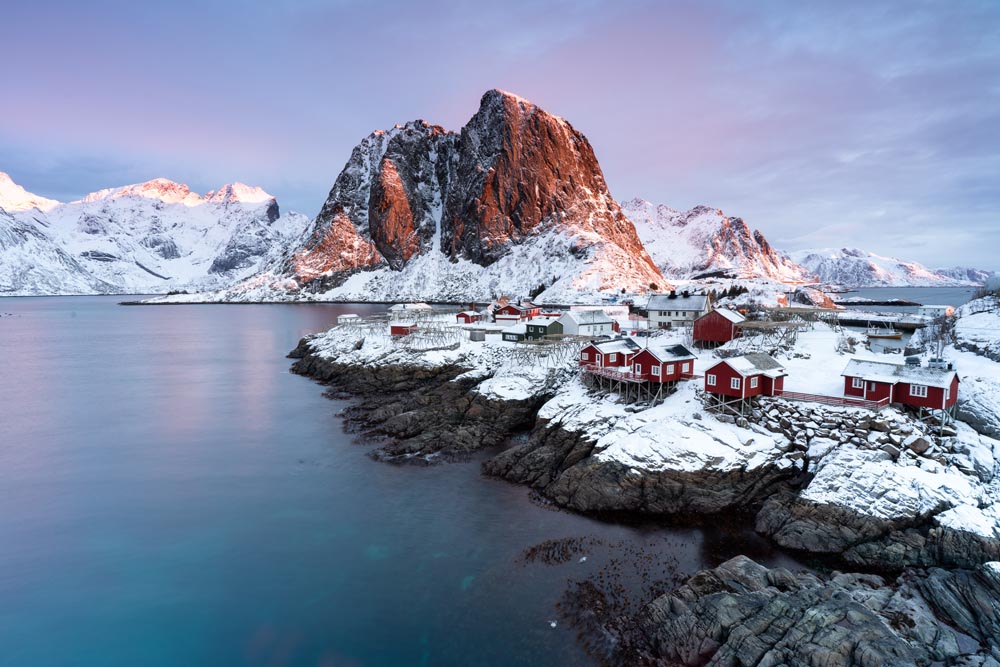 Lofoten
Taken in Norway
With NiSi Landscape polarizer, ND (6 Stops), GND (3 Stops)
What I found most challenging was the move to fine-art architecture photography, as there was almost nothing to find online about the techniques that you could use.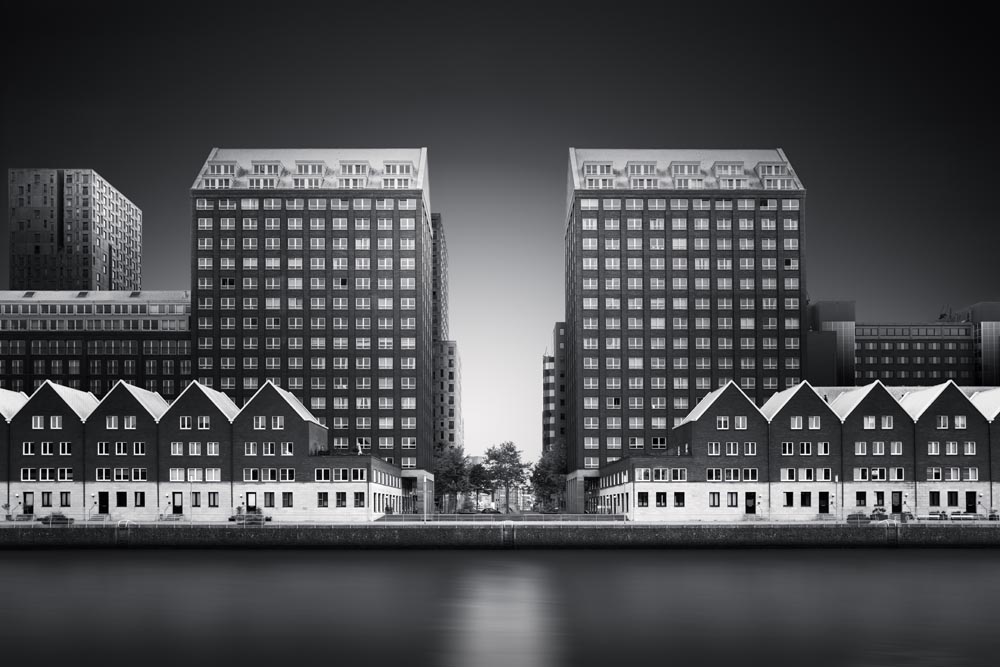 Urban Symmetry
Taken in Norway
With NiSi ND (10 Stops), GND (3 Stops)
Z: Architecture, cityscape, landscape, how these subjects appeal to you?
M: They appeal all to me! A beautiful landscape with gorgeous light is something I can never resist to photograph. I love to walk alone in any landscape, searching for light and composition.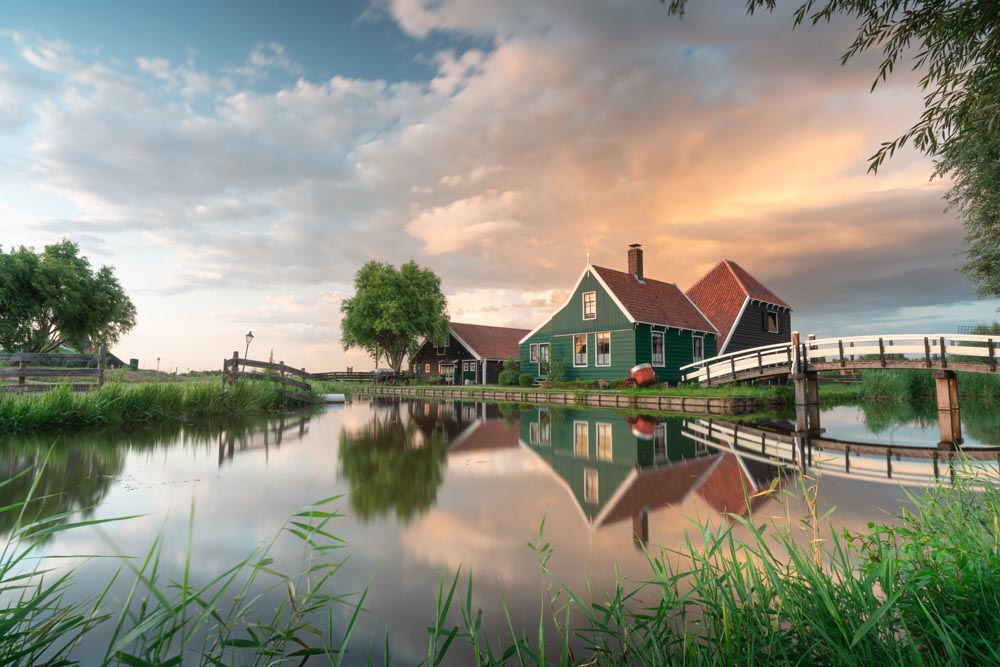 Zaanse Schans
Taken in Holland
With NiSi Landscape polarizer, ND (10 Stops), GND (3 Stops)
But I have to say that I feel the most for architecture and cityscape photography. I just love modern architectural buildings. At night the city gets a completely different feel and I really enjoy capturing just that. With cityscapes I try to capture the feeling of the moment but with pure architecture I really like to go the fine-art way. Showcasing the subject as I see it or just focussing on certain details is what I love to do.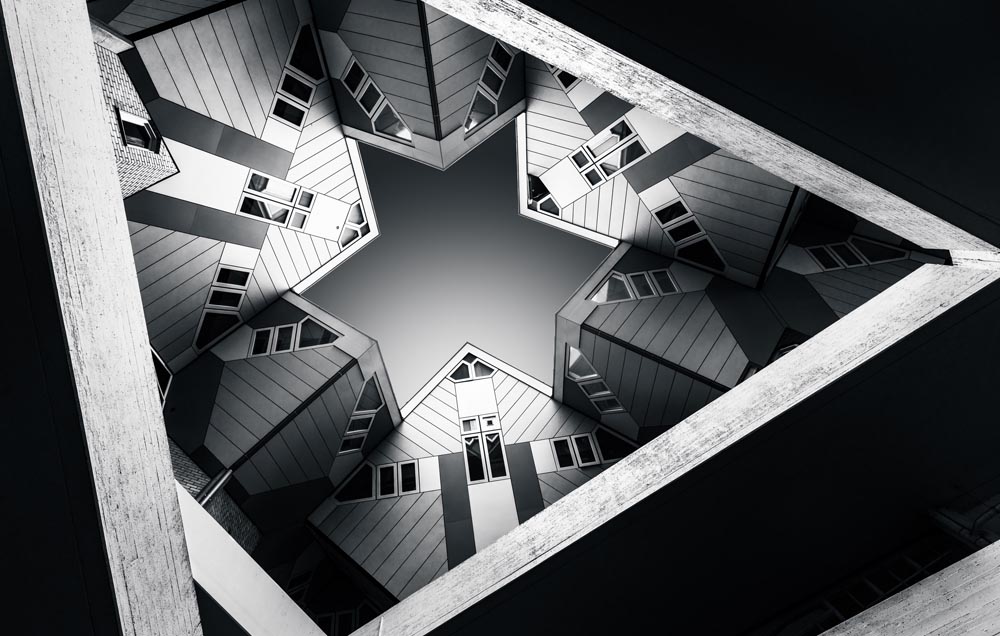 Rotterdam
Taken in Holland
With NiSi ND (10 Stops)
Z: Could you describe your style of photography? Is there any purpose in your black and white works?
M: I shoot a lot of styles ranging from landscape to cityscape to fine-art architecture in black and white. They are all rewarding but I really like to play with light and shadow in my black and white works. This style is ever-evolving and I'm working on it for about 5 years now. I have found my voice in this style and although it's very time consuming it is also very rewarding.
In my black and white photography I want to highlight certain aspects of a subject, trying to find a new way of looking to it and by using selective contrasts I want to give the image more depth. This really works well in black and white because we have no distraction from the colors.
Rotterdam
Taken in Holland
With NiSi V5 PRO holder, ND (10 Stops)
Z: When did you start using NiSi filters and why?
M: I've started to use NiSi filters in 2016. NiSi had contacted me after they had seen an edited black and white photo I did for Albert Dros. I was in close contact with Albert about the quality of the filters and the Sony (I was just about to switch to Sony, but needed some more information on long exposure handling of the sensor).
I was really unhappy with the filters I was using at that time, as they gave me a terrible color cast and the images lost sharpness. Although they were from an established brand, they were not the ones for me. So when NiSi reached out to me I was very excited to try the filters. When the first filters arrived and I had put them in front of my lens I was sold. The results were speaking for themselves. No loss in sharpness and no color cast. Furthermore the coating was just amazing, they were so easy to clean. When I got introduced to all other Ambassadors (not many at that time) it was also great to see that NiSi was listening to our wishes and I think this is the golden combination for success.
Louvre Paris
Taken in France
With NiSi polarizer, ND (13 Stops), GND (3 Stops)
Z: When did you start using NiSi filters and why?
M: At the moment I'm using 2 systems:
V6 for my normal work with the Sony and Zeiss Batis lenses.
M75 on the Leica Q2, which I'm using on behalf of Leica.
Filters:
3, 6, 10 stop ND filters
3-stop Medium GND filter
Natural Night filter
Landscape CPL
Drone filters for my Magic Pro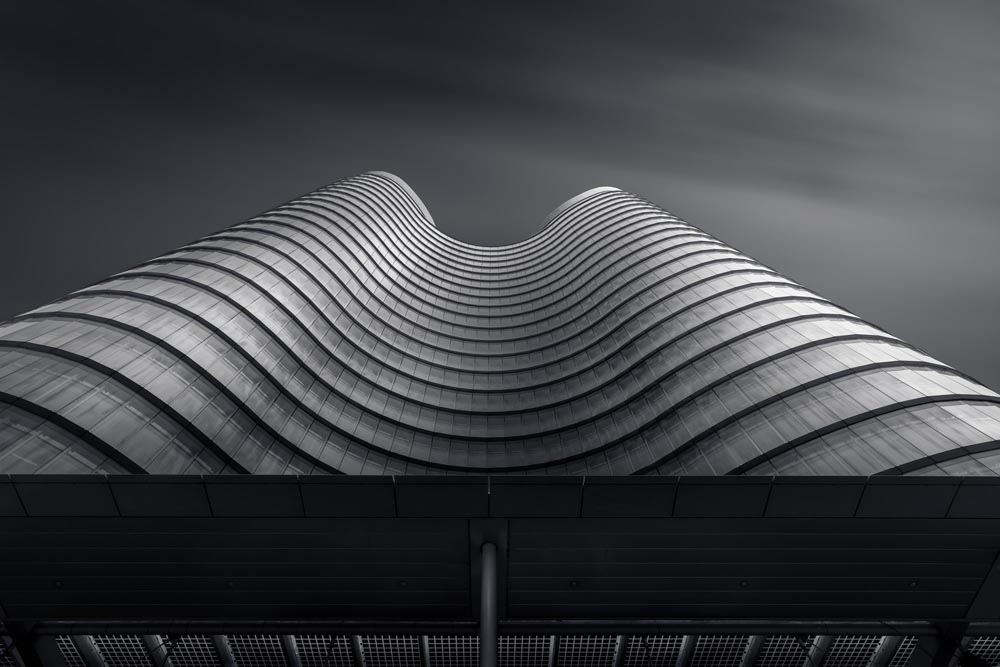 Binoculars
Taken in Utrecht, Holland
With NiSi ND (16 Stops), GND (3 Stops)
Z: Among all the photos you took with NiSi filters, which one is your favorite? What went into creating it?
M: This is always a difficult question. I have 2 at the moment, 1 in color and 1 in black and white.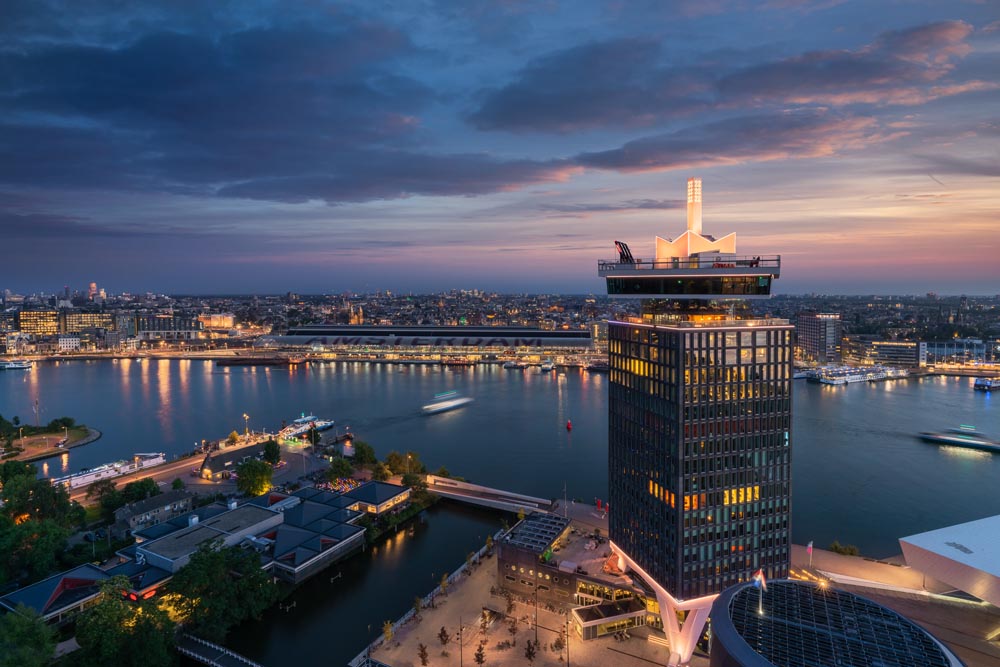 Skyline Amsterdam
Taken in Netherlands
With NiSi ND (6 Stops), GND (3 Stops)
The color one is made for the A'Dam tower in Amsterdam and it shows the tower during sunset with the skyline of Amsterdam behind it. It's from a unique perspective and I'm always excited when I get to shoot from here as it's a really special view not many are able to capture. The only thing is the weather and somehow I'm mostly lucky with the conditions when I need to capture this location.
The photo is made with a 6-stop ND and a 3-stop GND.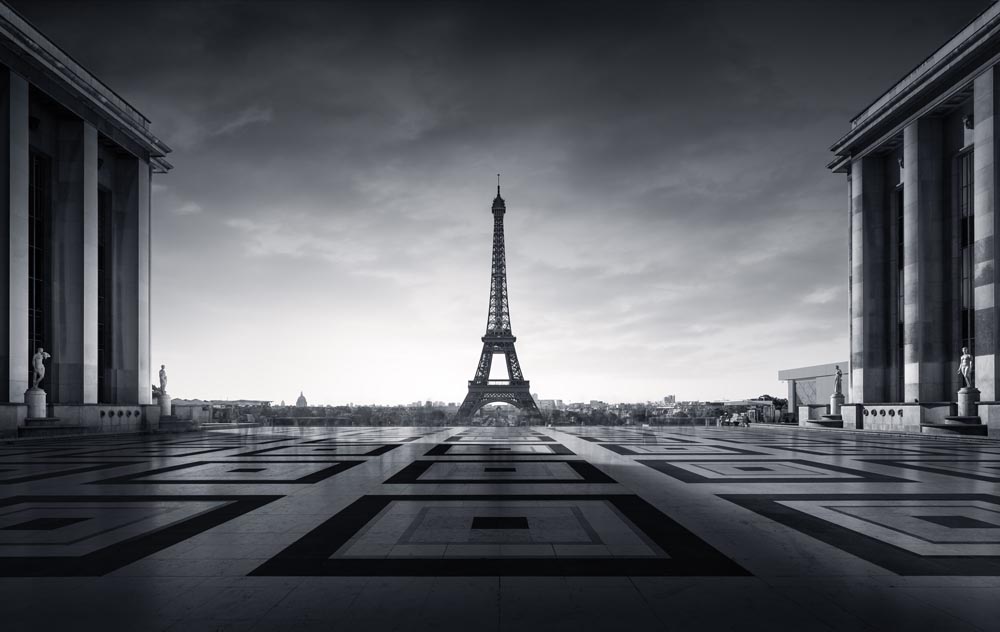 Paris
Taken in France
With NiSi ND (16 Stops), GND (3 Stops)
The black and white photo is from Paris. I'm most certainly not the first to make it and will not be the last, but it was high on my list for a long time. What makes this extra special to me is that I took it when I was in Paris for 3 days with my daughter. Riding through the city on our electrical steps and taking photos of the places we visited.
As I wanted some light in the scene we had to be there at 8 am, and you could probably guess it, there are a lot of people at that time. Here is where the joy of filters come into play. Stacking my 10 and 6 stop ND with my 3-stop GND gave me an exposure time of 7 1/2 minute, which in turn made most of the people disappear in my final image. A lot of post-production went into this image as I'm a real perfectionist. Have a look at the details in the light, creating depth.
Z: Would you share your favorite personal photo adventure story?
M: I was in the Lofoten earlier this year and the weather forecast was terrible. Rain and overcast conditions for 5 days straight when I was there. KP 4 for the northern lights but with clouds, it's useless. The first day after my arrival it was forecasted to be a good day. So I got up early and shot the sunrise at Reine. Then I rushed to the supermarket and got me some food for the day ahead. I went to the start of the hiking point towards Kvalvika beach and Ryten. The conditions were perfect and I have mountaineering experience so the fresh snow was something I knew how to deal with. It was a very exhausting hike of 4 1/2 hours but it was totally worth it. Then there was no time to rest as the clouds would roll in later that night and the northern lights were forecasted. So after a quick dinner I went out again to capture the northern lights. They started really slow and weak and I got a few okay shots but I was completely exhausted from the day so I went back to my apartment. Just when I was brushing my teeth and I looked out the northern lights were full-on! So I just grabbed my jacket and camera and went out for about 15 min to capture the show.
This was the most amazing day I've had during my photography life.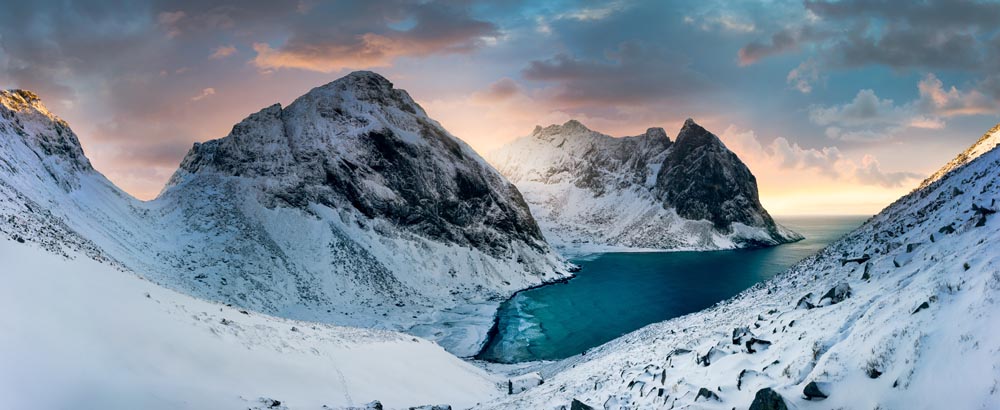 Lofoten Panorama
Taken in Norway
With NiSi polarizer, GND (3 Stops)
Z: Is there any trend in photography now that inspires or disturbs you? Any general tips for other photographers?
M: I'm not really following trends but the things that disturb me are the way people are chasing photographs. Not caring about nature or surroundings, not enjoying the location. Just rush up there and take the same Instagram shot everyone has. The picture is one thing but the story and feeling of being there when you took the photo is something that you will remember. So make it worthwhile. Take some more care when being out there, keep it clean and stay away from harming nature.
The same applies to cityscape photography. Be respectful to the people who grant you access and don't do stupid things. I used to fly to Dubai a lot and when I first got there a few years ago it was easy to get on any rooftop and enjoy beautiful scenery. Now, because of some stupid actions of other people, it is almost impossible. And this doesn't only apply to Dubai but worldwide. It is really the downside of social media.
My tips for other photographers would be to stay unique and really enjoy every session. Don't only go for the quick click but really enjoy being out there, photography is more than only the photo. It's the experience.
When you start out, it's good to look at other photographers' work and it's ok to try to copy it. You can learn a lot by doing so. But in the end you will have to work on finding your own style.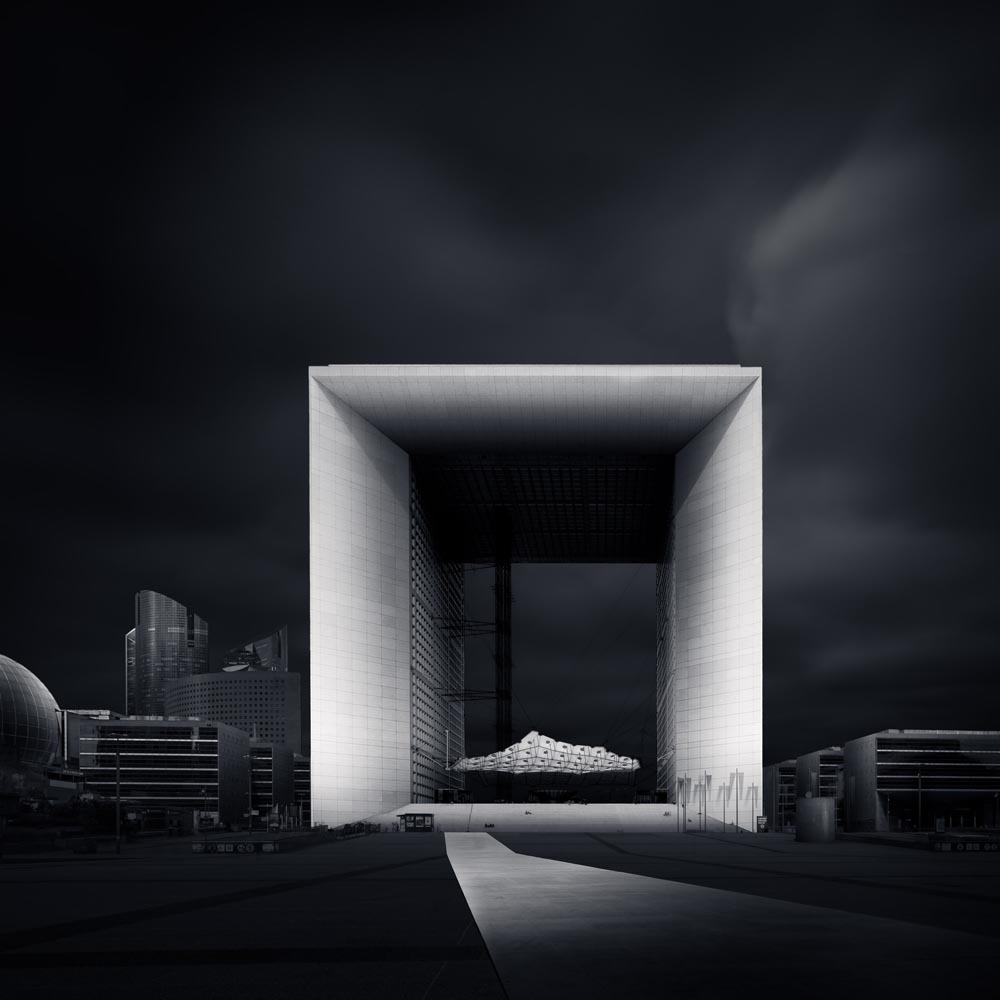 Grande Arche
Taken in Paris, France
With NiSi ND (16 Stops), GND (3 Stops)
Z: What is still on your list, photographically?
M: So many things! Still want to go to the Desert in Dubai (I've always stayed in the city). Greenland and Antartica are also high on my list. For my cityscape photography I really want to visit New York, Chicago, Boston and London.