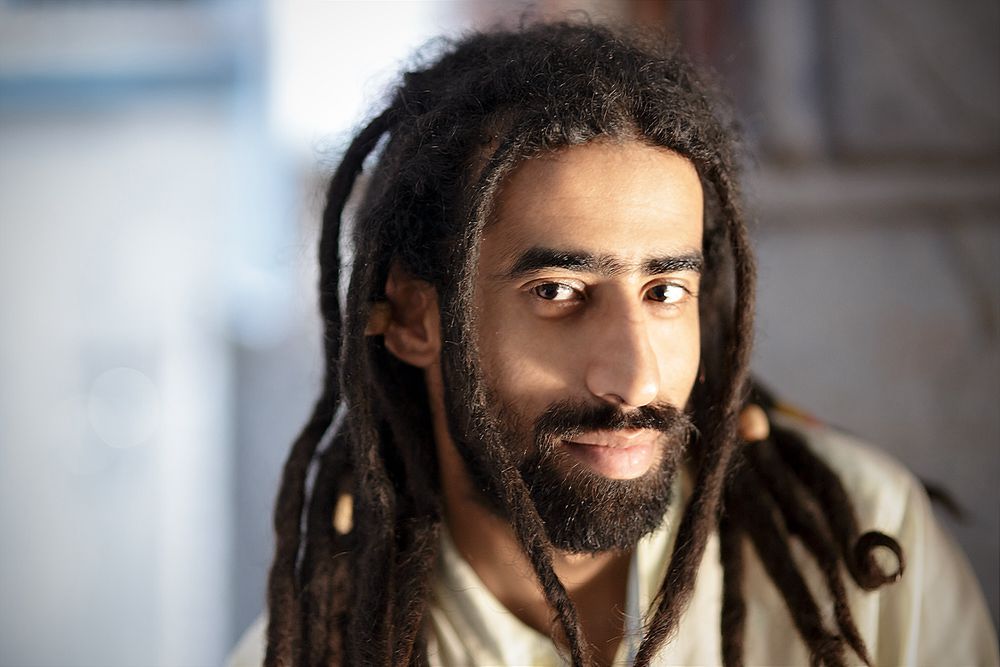 Nakul Sharma is a photographer from Delhi, India, who has been traveling since 2009 and still maintains a great passion for it. As a tour guide for many years, he may have a better understanding of what really makes a trip happy, is to expect less in planning, to focus on discovering new things and new experiences in new places, and to challenge yourself. NiSi is happy to share his stories and photos of his travels in this interview.
Z for Zoe and N for Nakul Sharma
Z: Hi Nakul! Thanks for being with us here! Firstly, could you tell us a little about yourself?
N: I am a traveler and professional photographer, born and raised in Delhi. I grew up infected by the travel bug and spends most of my time in traveling and photography. I am living my dreams of traveling with my camera that allows me to capture the hidden and the most astonishing beauties of the world. I share my travel experiences and explorations through my photos. For me in every photo there is a story to narrate; it must convey a strong message to the viewers. I love to encourage the young generation to travel and live beyond their dreams. I always try to bring the vista of nature and culture through my lens and travel stories.
I believe the only difference between photographers and ordinary people is the way they see the world, the way they see beauty beyond what is normal and expand their belief in what is possible.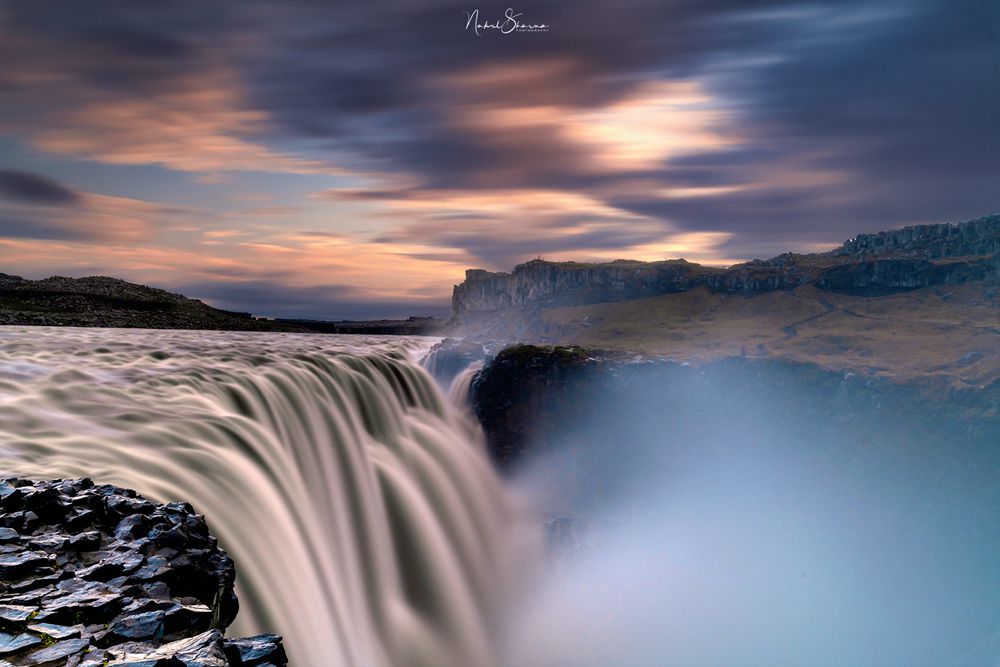 Taken at Dettifoss Waterfall in Iceland
With NiSi S5 holder, ND (10 Stops), Soft GND (4 Stops), CPL
Z: What made you start interested in traveling and photography?
N: My profession as a tour guide made me interested in traveling and photography, I used to travel for work and money. Then I realized that it's important for me to do some travel to know myself better, to learn more and share more with others. So, during my journey I took photography as my partner and started visiting my dream places to shoot and share more things.
During this time I learned that not everyone could be as lucky to travel as I was, so I made a promise to myself that every time I go to a new place, I will try to bring the world closer to people through my photos and the stories I write on my blog. So, it's people's love, care and interest that keep me traveling and photographing.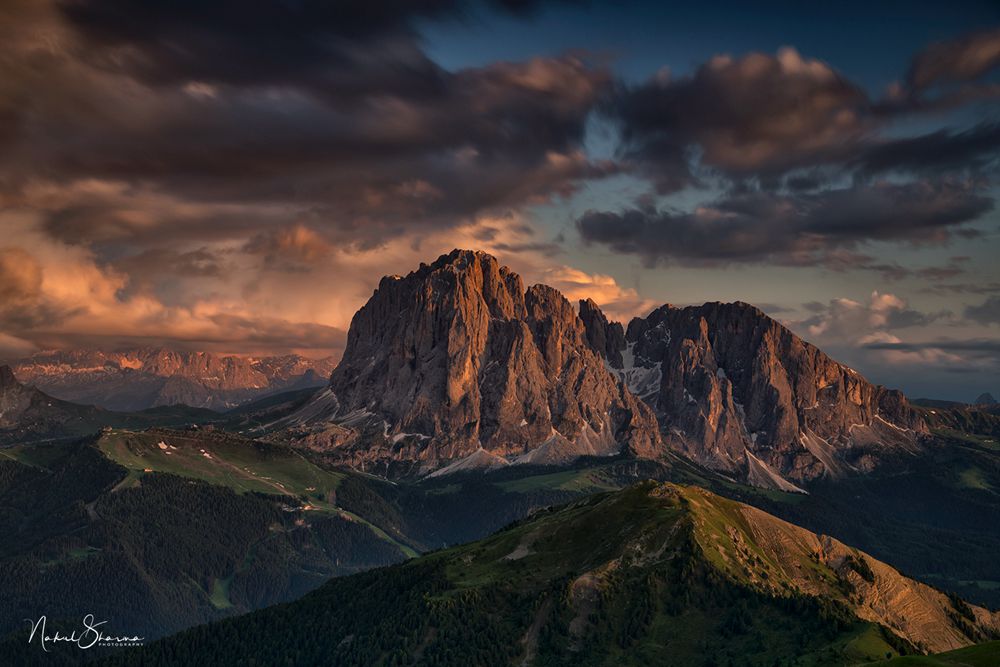 Taken in the Dolomites, Italy
With NiSi V5 PRO holder, ND (10 Stops), Soft GND (4 Stops), CPL
Z: What is your workflow like? Are there any concepts embed in your works?
N: Well, I started photography in 2010 while traveling around India as a tour leader and then I started taking it more seriously and professionally. My unique workflow is to go to different places and shoot something new for myself, challenge myself in new locations, get new experiences and learn new things about myself. Whenever I plan something I don't expect too much because expectation leads to disappointment. So I always try to be happy, no matter what I get from my work. The only concept in my photography is awareness and inspiration. Each photo tells a story and I believe they should evoke something in the viewers, such as knowledge, feeling or inspiration of our surroundings and the reality of this beautiful planet.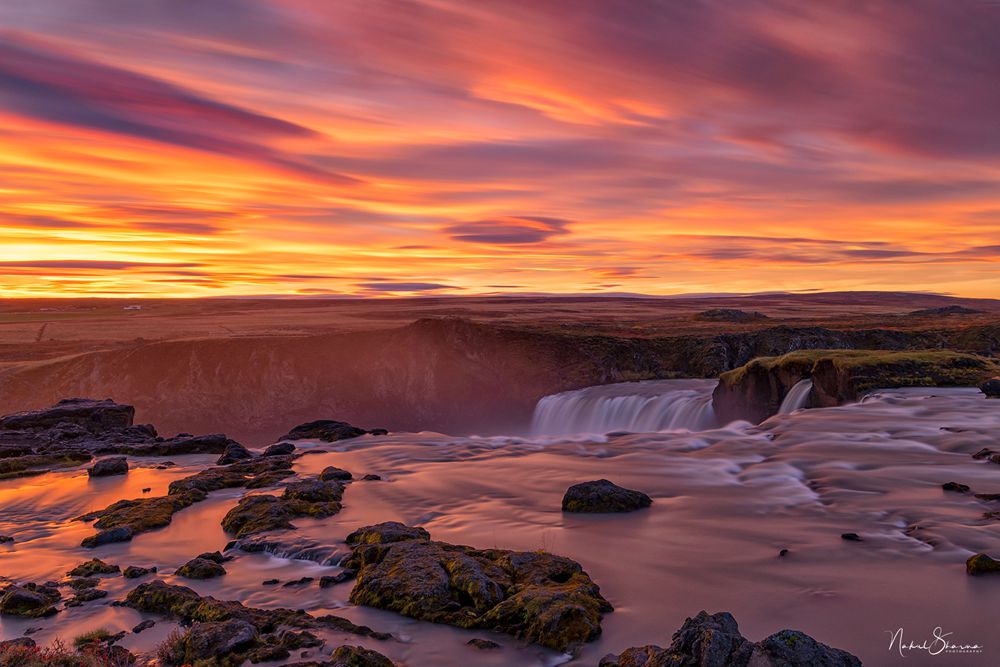 Taken at Godafoss Waterfall in Iceland
With NiSi S5 holder, ND (10 Stops), Soft GND (4 Stops), CPL
Z: When did you start using NiSi filters and why?
N: The answer to this question is a story in itself. The first time I used NiSi filters was on a trip alone in Bali. I went to my dream destination and took some seascapes and waterfalls; I carried some circular filters (other brand) from India but I wasn't happy with the results. So finally I bought the new NiSi square filter kit for myself in Bali and got some dream shoots that I always wanted. This was the first time I used NiSi and I really loved the results, the photos came out are really beautiful, since then I have been happily using NiSi filters and living the dream of long-exposure photography.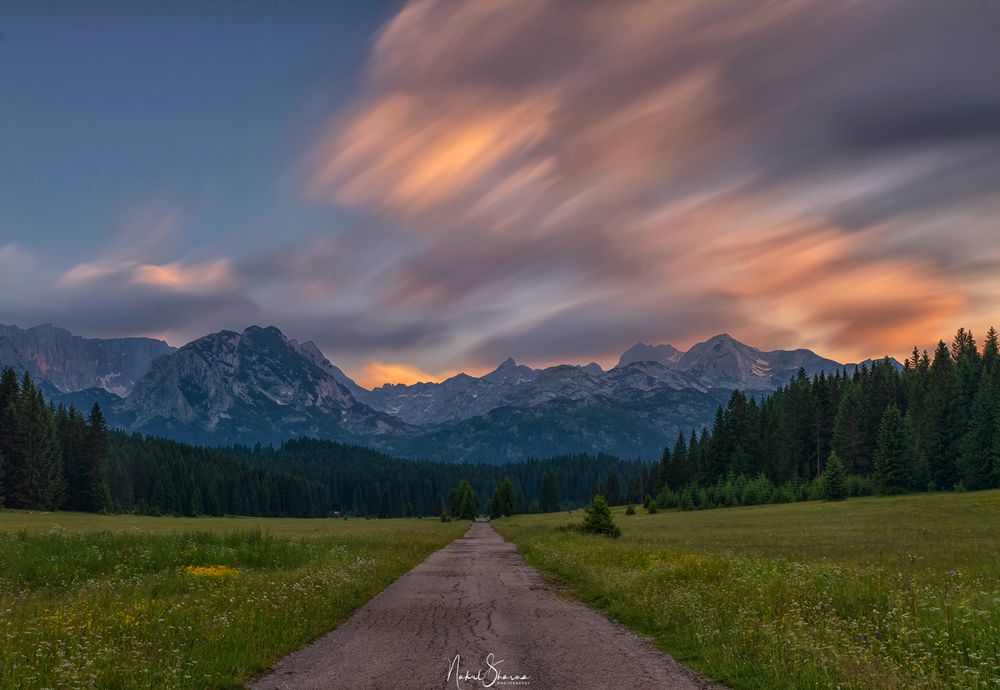 Taken in Durmitor, Montenegro
With NiSi V5 PRO holder, ND (10 Stops), Soft GND (4 Stops), CPL
Z: Which NiSi products do you usually use in your work?
N: Well, I have 7 filters and 2 sets of holders now. Thanks to NiSi Filters India for helping me to be their brand ambassador. But as a landscape photographer I always use wide-angle lens in my tours and workshops, so I prefer the new S5 holder, 10 Stop ND filter, 4 Stop Soft GND filter and CPL for most of the time. It provides better results and brings new meaning to my wide-angle landscape photography.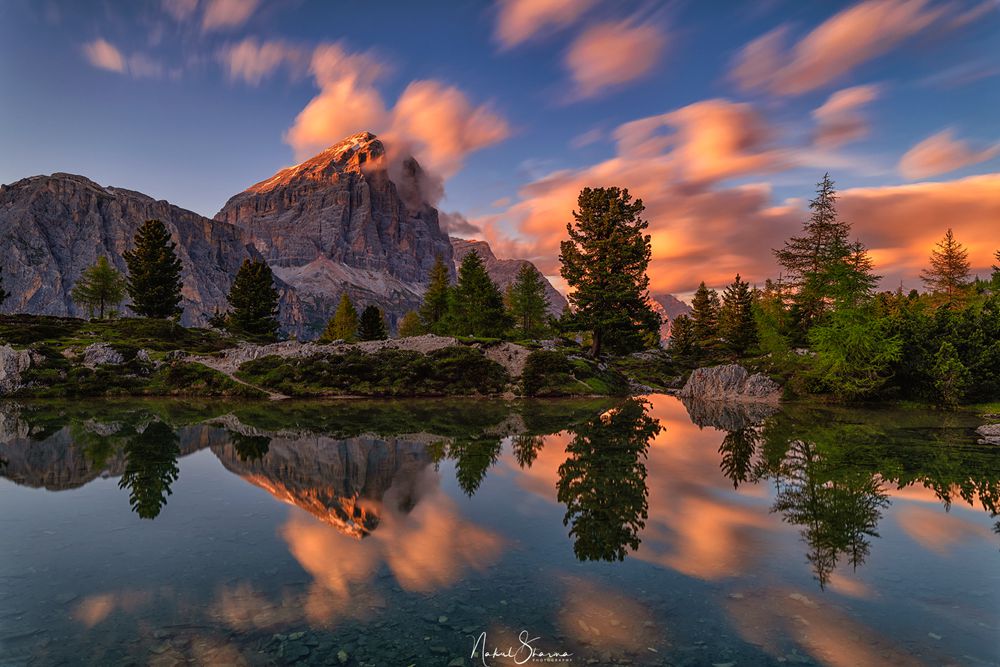 Taken at the Lake Limides, Italy
With NiSi 150mm holder, ND (10 Stops), Soft GND (4 Stops)
Z: Among all the photos you took with NiSi filters, which one is your favorite? What went into creating it?
N: It's very difficult for me to choose my favorite one, but I still want to share this one, which is my first photo with NiSi filters. As I mentioned earlier I purchased a new set of filters in Bali, so I was very excited to use it and see the results.
The next day, I woke up at 4 am and rode all the way to the location of this boat then shoot the beautiful sunrise. It drove me crazy to stand all the time in the water with the fear of snakes, but I was very happy with the results, and even happier that the photo won the first prize in ViewBug photo contest 3 years later with a huge cash reward. So, this photo is very close to my heart because it taught me that believe in myself and never give up what I do, no matter how scary or hard it is, just believe in what you love the most and keep doing it. One more thing I've learned from this photo is to consider every expense of my photography as an investment. Then I became one of the brand ambassadors for NiSi Filters India.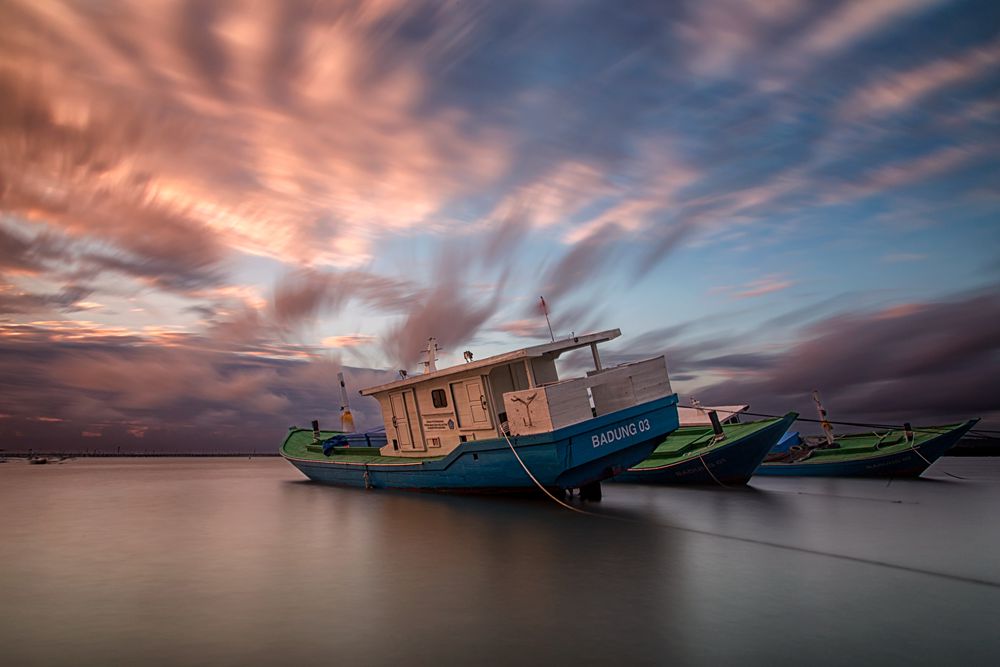 Taken in Bali, Indonesia
With NiSi V5 PRO holder, ND (10 Stops), CPL
Z: Could you share your favorite personal photo adventure story?
N: There is one I would love to share. It's a story of my adventure photographing ice caves in Iceland.
My passion for ice caves began in 2013 and since then I've been dreaming about visiting and shooting it. In 2016 I visited one but wasn't satisfied, so I planned to visit ice caves again in 2018 during my trip to Iceland.
In September 2018 I had an accident that resulted in a slipped disk. The doctor advised me not to carry extra weight and do regular exercises to avoid more pain. In despite of all this I planned my trip to Iceland and my ice cave adventure.
On the day of my ice cave trip, I set off early in morning with cold weather and rain. We met our guide at Jokulsarlon Beach then started the adventure. I was worried and a little scared because of my slipped disk problem, and I carrired a 12 kg camera bag on my shoulder, which wasn't a good idea and my doctor doesn't recommended it. But I was stubborn and really hoped that there is nothing between my passion and my dream.
We hiked almost 2 hours on the glacier with crampons to reach our first cave. It was a very tiring hike for me because of my heavy camera bag. In the first 15 minutes I felt pain in my back and realized that this would be the most challenging and tough walk for me… After 2 hours finally we reached our firsr cave. I was happy and surprised at how huge and amazing it was, but also a little disappointed, because the weather was not very good, and the light in the cave was not satisfying.
I felt a lot of in my back and legs, but I put that feeling aside and started looking into the cave to make the best composition. After several attempts I got this one, which was what I had wanted for many years. I was so happy and my eyes were wet with tears of happiness and joy… I took this photo as a "selfie" with the remote. I put myself in that beauty to show that it was real, and yes, the dream came true. It may take time or sacrifice, but it will happen if you believe it… Sometimes being reckless may be the only way… I hope you like the story of Pain & Gain.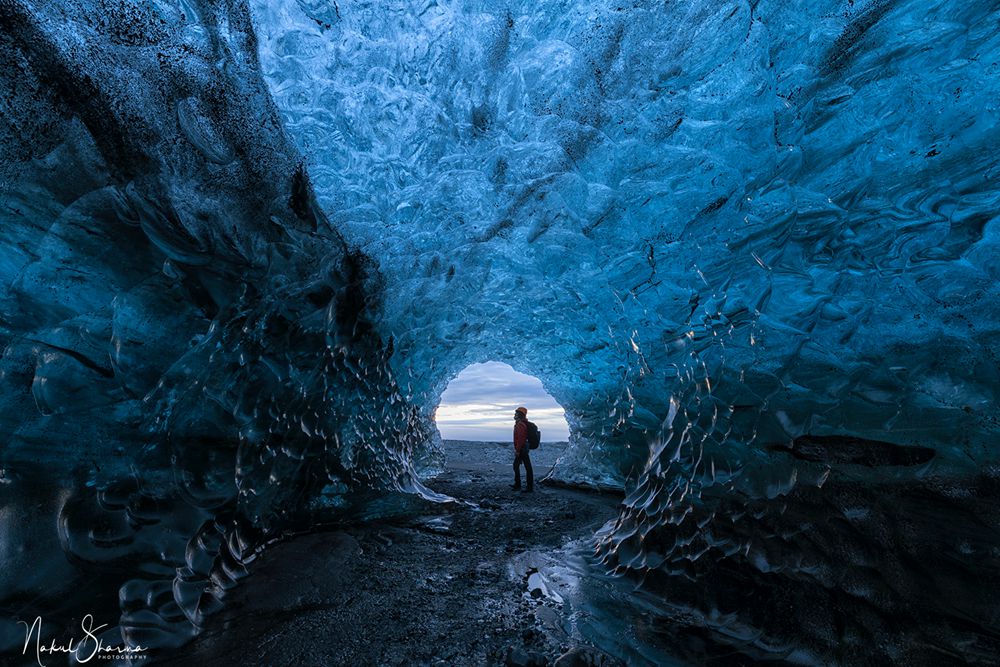 Taken in Iceland
With NiSi CPL
Z: In which direction do you believe landscape photography is heading?
N: Landscape photography is getting very popular among the new generation these days through social media and travel culture. We have to be very careful about our choices and where we want to lead it.
As we all know that nature is very fragile and landscape photography can only continue when we learn to respect the ecosystem and coexist with nature without harming it.
As we are advancing the development of the technological world, our photography equipment is becoming more and more advanced, and landscape photography is also constantly developing and improving. As I said above, it is becoming more and more popular.
Taken in Ortahisar, Turkey
With NiSi V5 PRO holder, ND (10 Stops), CPL
Z: Any words of advice to those who are considering becoming professional photographers?
N: Practice makes a person perfect, that's the best advice I want to share with my other photographer fellows. The more we shoot, the better we understand the light, techniques and our surroundings. One more advice that I would love to share is to learn the rules and then break the rules. Create your own style of photography is very important. Travel more to new places and challenge yourself, and less expectation will bring more happiness.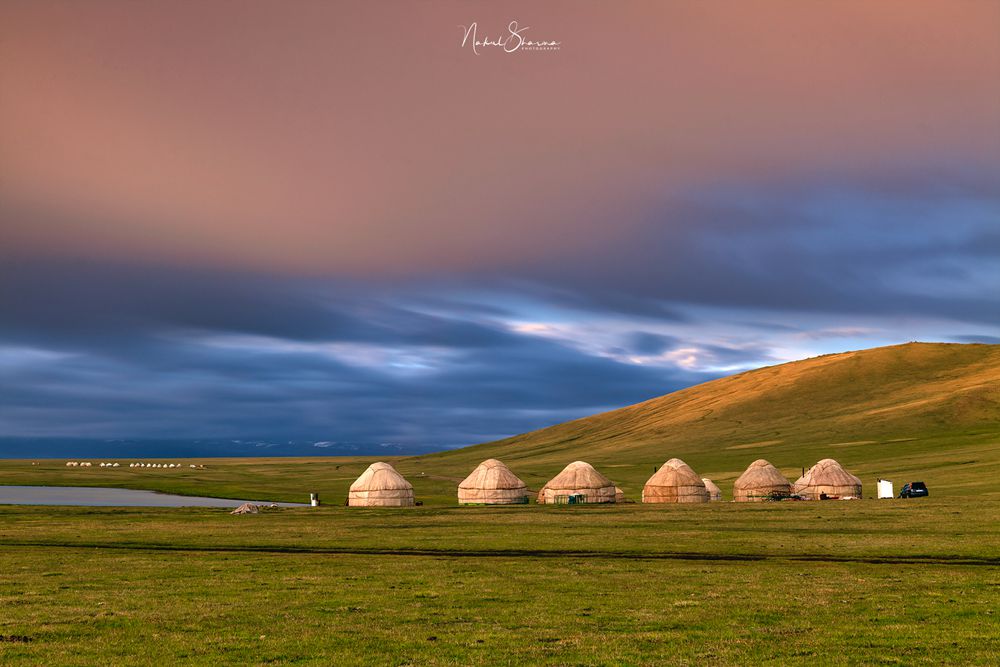 Taken in Kyrgyzstan
With NiSi V5 PRO holder, ND (10 Stops), Soft GND (4 Stops), CPL
Z: What's your plan for this unusual year, photographically?
N: To be frank, I have already planned my whole year and the locations I'm going to. I was supposed to go to France and other European countries for my personal photo expedition and I have planned to hold some workshops in Kyrgyzstan, Ladakh and other places. As of now, the whole world is under this lockdown so I am just hoping that we can come back to our old life as soon as possible, and I am also respecting the quarantine time to save myself and others. That's the only way to overcome this big problem. All my wish is to beat this virus soon and then go out to do what I love the most (Travel & Photography).