The unseen part of a great photo is patience, hard work and countless failures
Sherwin "Win" Magsino, born in the Philippines, is a Manila-based professional photographer who specializes in commercial and landscape photography.During his carrer, Win has won numerous photography awards from local and international organizations, which proves his excellence in this field, especially in producing fine art landscape images. He is also a brand ambassador for Fujifilm Philippines, Skylum Software, Gnarbox, NiSi Filters Philippines and a contributor for Your Shot National Geographic.
Not long ago, we've interviewed Win's brother Cris Magsino, who is also a great photographer. This time NiSi is very happy to talk with Win about his photography journey and get to know more about his work.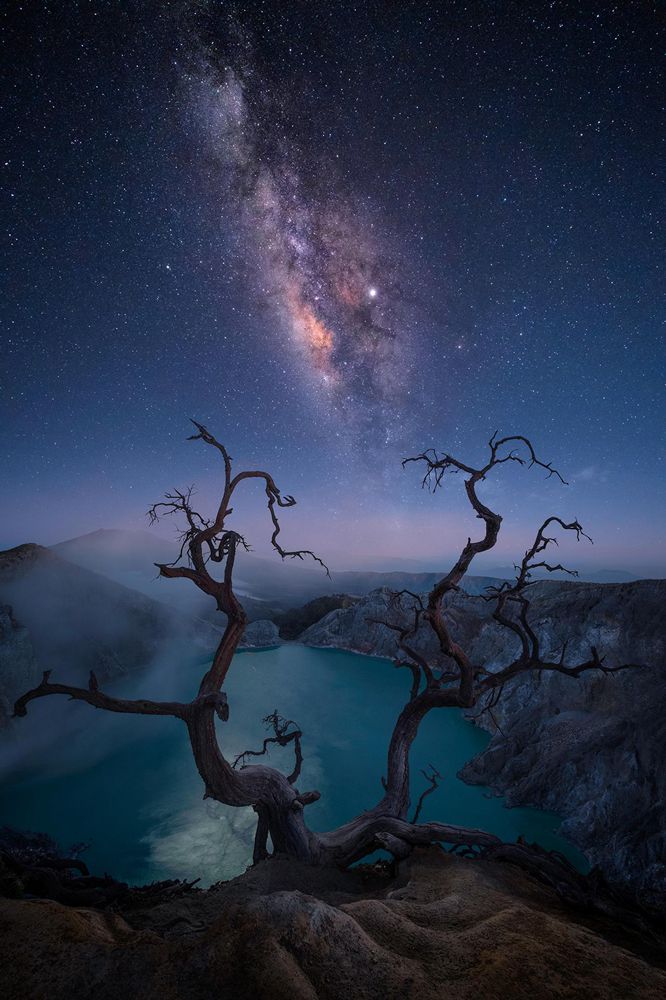 Space In-Between
Taken in Indonesia
Won Gold in Fine Art/Landscape category at the MIFA 2020
Z for Zoe and W for Win Magsino
Z: Hello Win, glad to meet you! Firstly, could you share us three random facts about you?
W: Aside from landscape photography, I also do commercial and architecture photography.
I love to draw and play video games during my free time. I find that both of them are good ways to de-stress from work.
I collect "Star Wars" action figures. I am a big fan of "Star Wars".
Z: What was the motivation to start your career in photography?
W: Photography started as a hobby for me, and it didn't interest me at once until I discovered my passion for landscape photography, which took me a little while. It was in 2017 when my brother and I visited Banff, Alberta, Canada for the first time. At that time I felt the instant connection between me, my camera and nature. And I fell in love with the whole process, from planning to realizing, and finally taking the photographs.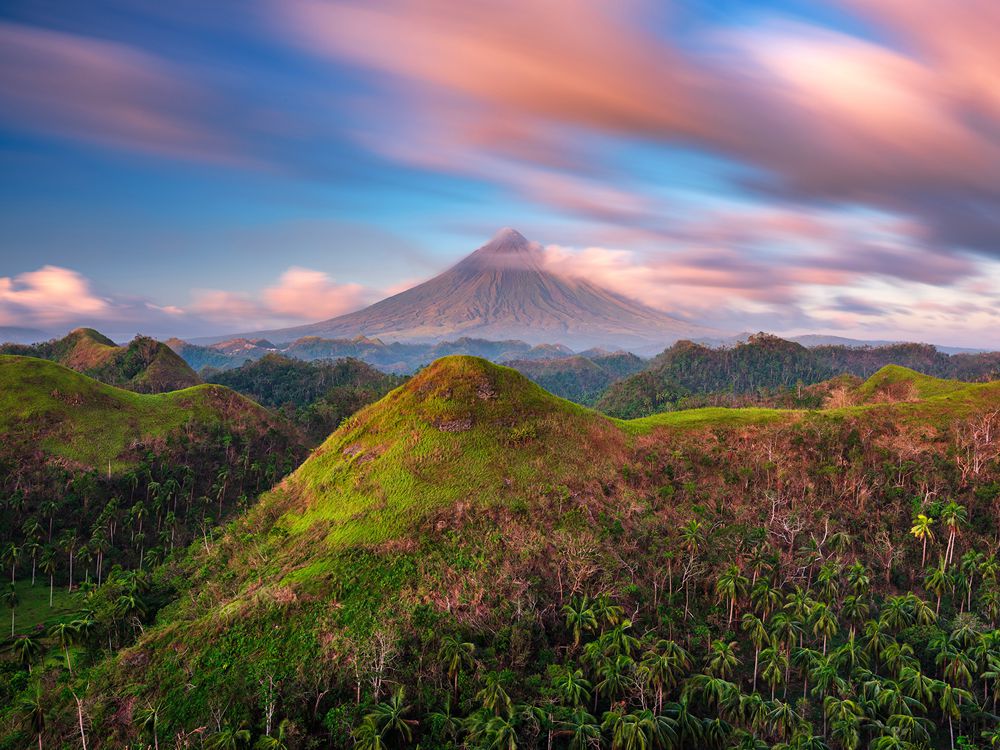 Taken in Philippines
Z: How do you prepare before going for a shoot?
W: As in any work, efficient planning is a key aspect of landscape photography. No matter where you travel, whether you take a short trip or a long one, every second counts. Time is irreversible, and the situation cannot be repeated. Therefore, every trip must start with a comprehensive map, as well as a detailed itinerary and shooting list.
In my case, the travel plan mainly consists of two parts – the location and the gear.
I usually look for "photo inspiration" on social platforms, such as Facebook, Instagram and 500px. Then I use Google Street View, Google Earth, and Photo Pills for more detailed information. With these powerful tools, I can find new advantageous shooting locations, use a 360-degree view to check the compositions in advance, and find an alternative way to reach the target location. These tools can also predict the movement of celestial bodies over a geophysical anchor/foreground (such as a mountain, lake or tree).
Knowing what and where to shoot will not only make your trip more efficient, but also help you choose the right photography gear.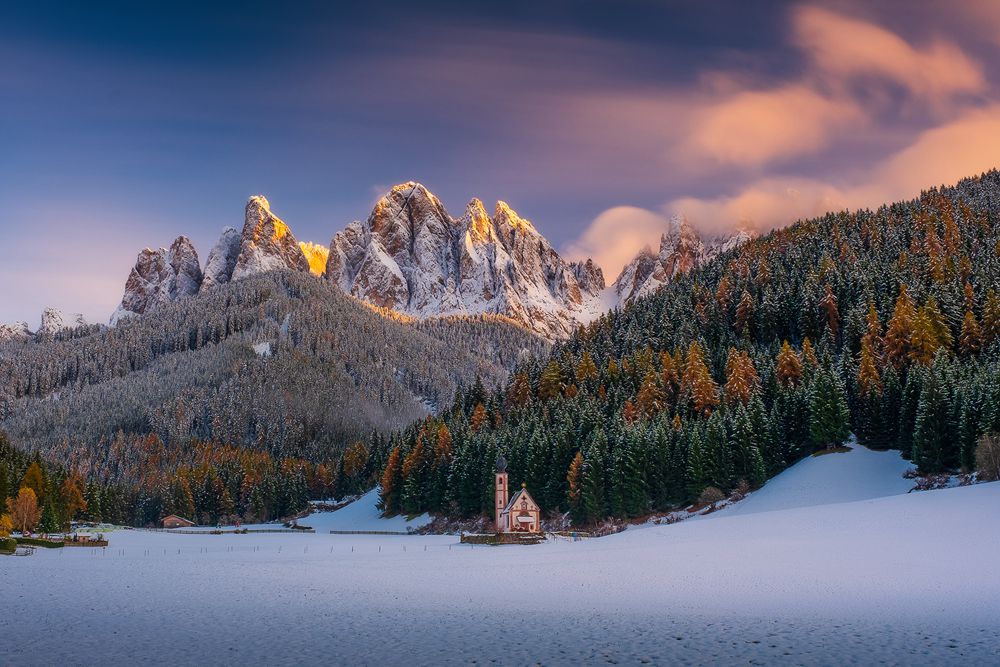 Taken in Italy
With NiSi V6 + ND (10 Stops) + CPL
Z: Are there any challenges you face in making landscape photographs, and what are they?
W: When doing landscape photography you are always at the mercy of Mother Nature, which means that we don't always get the light we want. However, if you are willing to work with the weather there are always plenty of opportunities. In many cases, the "worst" weather will bring the best photos.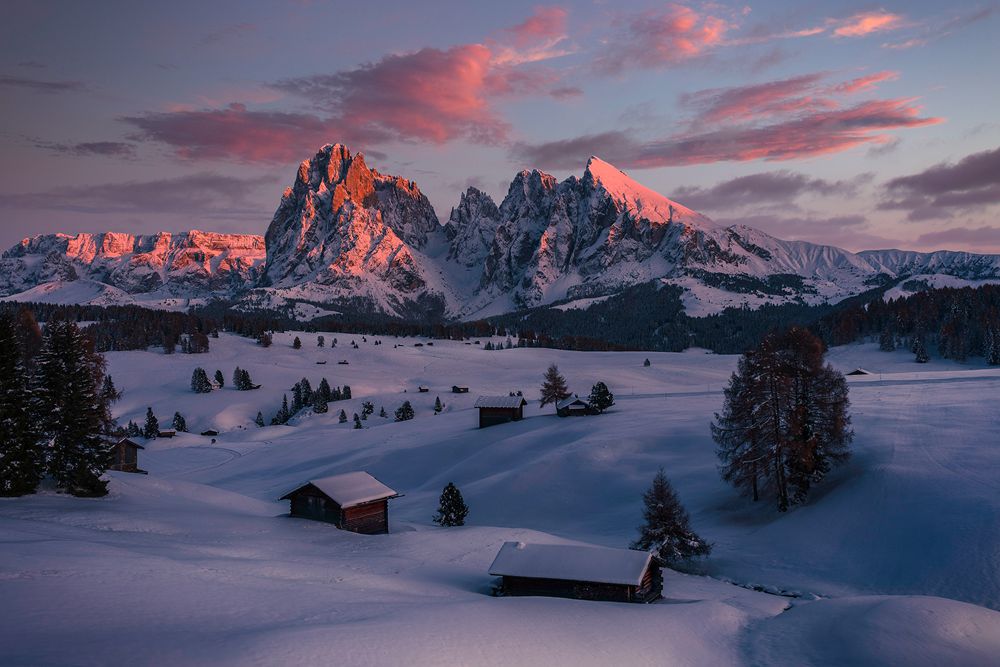 Taken in Italy
With NiSi V6 + Soft GND (3 Stops) + CPL
Z: When did you start using NiSi filters and why?
W: I started using the products of NiSi in 2018. I love their overall quality, from the design of the holders to the integrated CPL and high quality neutral density filters. The filters have zero color cast and absolutely no quality loss to my images.
Z: Which NiSi products do you usually use in your work?
W: My go-to NiSi product when I'm out in the field is the NiSi V6 Professional kit. It has a complete set of neutral density filters and graduated ND filters, which is very good. And it gives me a lot of creative flexibility in the field.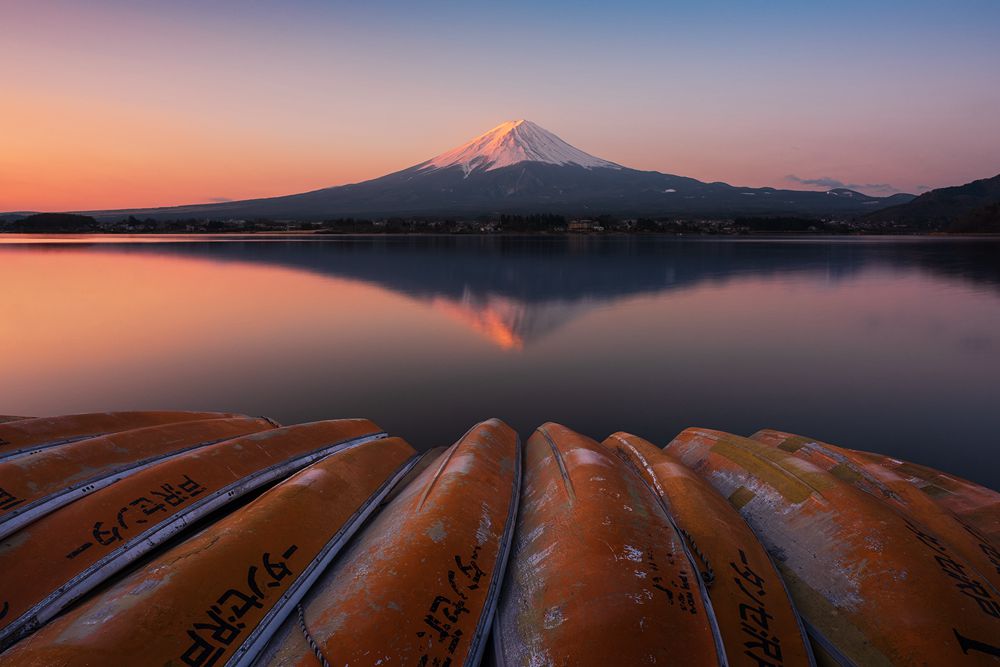 Taken in Japan
With NiSi V6 + ND (6 Stops)
Z: Among all the photos you took with NiSi filters, which one is your favorite? What went into creating it?
W: It's actually hard to choose a favorite, but the most memorable one for me was the Chureito Pagoda shot in Fujikawaguchiko, Japan. Transportation there is limited. The city buses only run from 9 am to 5 pm. If you miss the last bus, then you will have to walk back to your hotel. Taking a taxi is too expensive there, so that was never an option for me. Since this location was on my photography bucket list, I almost welcomed the idea of enduring the freezing weather and walking there with all my gear (approximately a 2 hour walk from hotel to the Chureito Pagoda).
Thankfully our hotel was kind enough to allow me to use their bike for free. It's a 40 minute bike ride to the Chureito Pagoda. I rushed to my sunset location and got there within 30 minutes. It's all downhill, so that was a chill ride, and it means going back to the hotel is all uphill. I ended up dragging my bike and walking for two hours to come back. It was tiring but was worth it. I couldn't ask for more than finally seeing an epic sunset view of the Chureito Pagoda and Mount Fuji.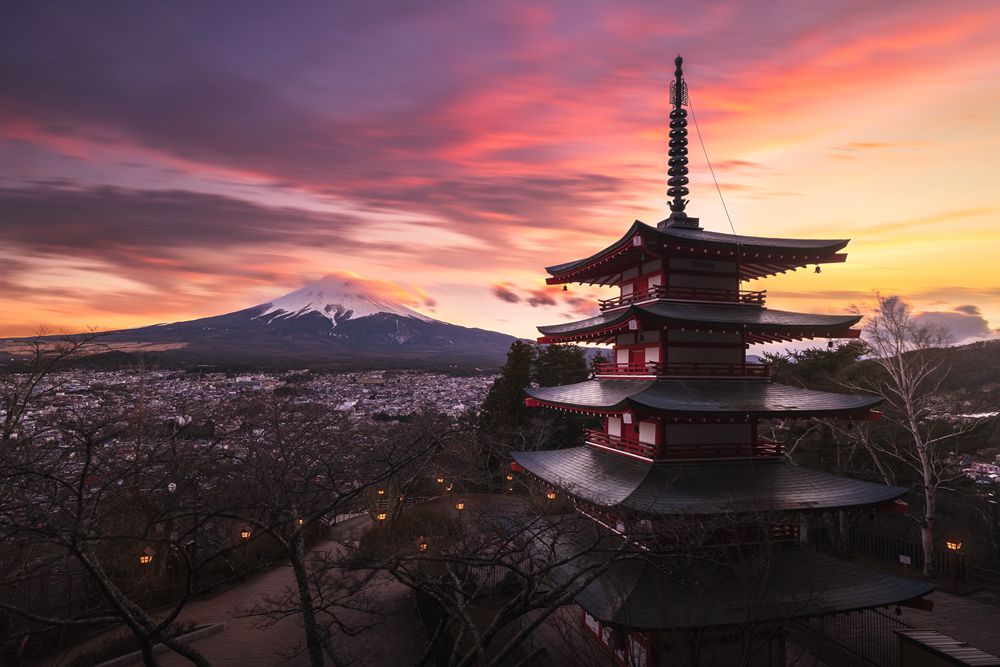 Taken in Japan
With NiSi V6 + ND (10 Stops) + Soft GND (3 Stops)
Z: Do you have any tips for someone just starting out?
W: A successful landscape photography requires a combination of self-discipline in the preparation and familiarity with the tools and techniques used to execute the plan. The unseen part of a great photo is patience, hard work and countless failures. But once you've done a successful shoot, it inspires you to do more. This journey makes photography funny and exciting.
Taken in Indonesia
With NiSi V6 + Soft GND (3 Stops)
Z: What are your future plans with photography?
W: We were starting to organize some photo tours before the pandemic happened. I'm planning to pick up where we left off when things get back to normal. I would love to explore more places I've never been to and see what the world will bring me. There are still many crosses on my list of places to shoot.